Dating sites are a great way to meet new people and have something to do on the weekends. There are many different types of dating sites, so you can find one that matches your needs. Dating websites provide an easy way for singles to get together without going out in public and risk being rejected by potential partners. You can also set up filters on your profile to help weed out any undesired matches before browsing through their profiles – or vice versa!
Online dating is an excellent opportunity for those who don't want the hassle of meeting someone in person at bars or clubs, where they may be pushed into doing things they don't want just because it's easier than saying no. But how do you identify a legit dating site? Let's browse through Match.com, a popular dating site, to see whether you can use it for your dating desires (s. also our guide: Dating Sites Reviews – How to Choose the Best Dating Service).
Match.com is the leading online dating service that has been connecting people since 1995. It offers various membership options, from free to paid memberships. It caters to different types of singles based on their preferences (e.g., someone looking for long-term commitment vs. casual dating).
Match also provides an opportunity for singles who are part of the LGBTQ community or have other alternative lifestyles to find what they're looking for too! Whether you're searching for love or friendship, the match can help you find your perfect match today!
Pros and cons of joining Match.com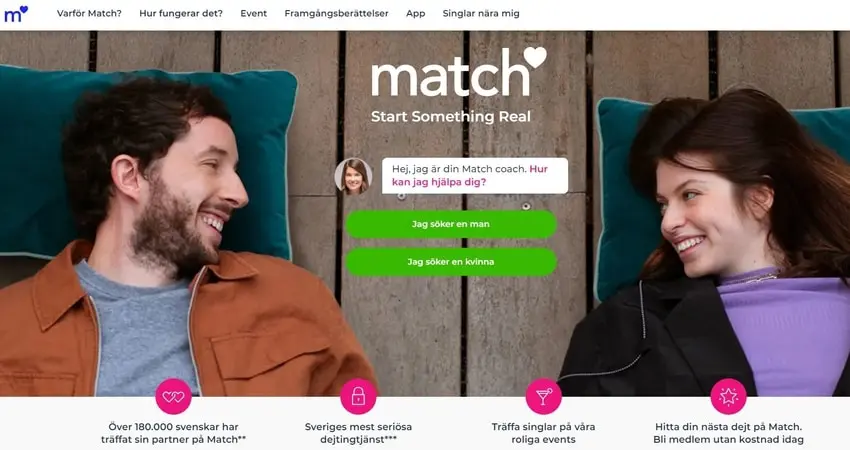 Review of the sign-up process at Match.com
To sign up for Match.com, you will need to provide your email address and password, as well as a name using capital letters with no special characters or spaces in it. The site then asks for the gender of the person you are looking for, which is very helpful if someone does not fit into one specific category. There is also an option to include what you are looking for in a relationship, such as "long term dating" or "casual relationships."
The site also has a section where you can list what you are looking for in your match. For example, if you need someone who is "socially liberal," then there would be an option to select that from the dropdown menu. You also have the ability to indicate whether or not this person needs to live within 50 miles of you to be a good match.
Match will also ask for your ethnicity, religion, and education to provide the most relevant matches from their database of members. The site is not just for singles looking to find someone who has the same social background or beliefs as they do but also for those seeking serious relationships because these questions are asked for that audience.
Popular female members on Match.com dating site
Kristen Stewart, actress and fashionista who has been known for her roles in films like the Twilight Saga (alongside Robert Pattinson) and other independent movies that she prefers not to talk about much! We love how Kristen isn't afraid of being a little bit different and is too busy following her passion for worrying about any dating drama.
Beyonce Knowles, the inspirational singer who is preparing to release a new album in the fall, has been known for her singing prowess, but now she may have some competition as Queen B holds court over Match.com and proves that even though she's one of the biggest names in music, she's not too cool for this site.
Jennifer Lopez, actress, and singer, known as a triple threat with her hit songs like "Dance Again" and "On The Floor" while also making time to act on TV shows like American Idol. Jennifer has been married three times, but that doesn't stop her from finding love on Match.com.
Kim Kardashian, a reality TV star and entrepreneur, is on the show Keeping Up with The Kardashians. Kim created a clothing line called "Dash" in 2010 and has product lines for Sears and Walgreens, making her known not just as an entertainer but also as a businesswoman.
Taylor Swift, country music singer, and songwriter who is known for her award-winning songs like "Love Story" and "You Belong With Me." Taylor has been in relationships with Conor Kennedy from the famous family of Kennedys (yes, they're still going strong) as well as Harry Styles from the boy band One Direction.
Jennifer Lopez, an American actress, and entertainer. She is well known for her roles in films like Selena and The Wedding Planner and on TV shows like Will & Grace and American Idol. Jennifer has been married three times, but that doesn't stop her from finding love on Match.com.
How does Match.com exactly work?
Match.com is a dating website that has been around since 1995. It's the longest-running dating site in North America, and it connects singles from all over the world to make meaningful connections online or off. Match uses a personality test (or questionnaire) that helps find matches by taking into account your likes, dislikes, hobbies, and more. It's free to sign up for the match, and it takes about 15 minutes to complete your profile.
Users can create a personal ad with their photos or choose from the website's database of images that best represent who they are as an individual. They also have access to detailed profiles, including education level, occupation, hobbies, and interests.
Are there any special features on Match.com?
Match.com has a "matches" feature that notifies members when someone they are interested in is online. This makes it the perfect tool for people looking to make new friends or meet others with common interests, and it also helps build up your Match Profile so you can find more potential matches on the match. You'll know all about the person before you even connect.
Match.com also offers some premium features for a monthly fee, such as unlimited swipes and an ad-free experience.
Match.com has a mobile app and is compatible with most smartphones, tablets, and iPads so you can stay connected to your match on the go.
What are some of the best features?
A lot of people look for more than just love when they're searching online; they want someone who matches their lifestyle or interests too. Match.com is a perfect place to find someone who shares similar values and beliefs.
Match has Advanced Search features that allow you to search by compatibility details, such as "more than just love," and even get matched with people in your area! You can also filter profiles, so you only see those compatible with the essential things.
Does the dating site have an app?
Yes, Match.com has an app available on Apple and Android devices for $30 a month or $90 per year (prices vary by country). The app offers many of the same features as the website, including compatibility ratings and location-based search. You can also use it to read messages without getting caught in your inbox.
The Match app is fully available on both iOS and Android devices, with the same features that you can find on their website – compatibility ratings, location-based search, etc. There are also extra features for a monthly fee, such as unlimited swipes and an ad-free experience.
Does it have any free trial?
Yes! You can try the app for free on Android and iOS. This is a great way to see if you like it before committing to anything or paying any money.
Interesting to know
Match.com does offer a trial of their service, which lasts 14 days. There's no charge at all during this time - however, after 14 days, various costs are depending on your location (prices vary from $14.99 to $21.99).
Is Match.com a good dating site?
The dating site is best for anyone who isn't looking to find their soulmate but just someone to go out with. It's also suitable for people in the LGBTQ+ community or those seeking a more diverse pool of potential matches. It has a wide variety of features that cater specifically to these groups, such as location preferences and a profile question filter.
The dating site is best for anyone who isn't looking to find their soulmate but just someone to go out with. It's also suitable for people in the LGBTQ+ community or those seeking a more diverse pool of potential matches. It has a wide variety of features that cater specifically to these groups, such as location preferences and a profile question filter.
The site is also suitable for those looking to match people in the LGBTQ+ community or those seeking a more diverse pool of potential matches. It has features that cater specifically to these groups, such as location preferences and profile question filters. Another excellent feature Match offers its compatibility test, which can help you find your perfect match.
Can you get scammed on Match.com?
Match.com is a very secure site, and scams are rare. However, you should know how to identify potential scammers just in case. You can have peace of mind by using the following tips to spot a potential scammer: – Check for misspellings in their username, profile message, or email address – Look at how they contact you through Match chat—do they quickly ask for your phone number or personal email address? – Do they want to send you money for any reason, such as a gift of flowers? – Do they ask you to lie about who you are or what your occupation is?
The Better Business Bureau has accredited Match.com since 1999, which means they've met or exceeded their customers' expectations and that any complaints have been handled appropriately as well! Not only does Match.com offer plenty of safety features to help keep your account safe–including a Photo Verification system where you'll be asked to send a photo of yourself to verify your account–they also offer excellent customer service via phone or email.
If anything sounds too good to be true, it probably is. If someone appears as if they're ready for a serious relationship and wants an answer right away, that person may not be worth pursuing.
How can I communicate on Match.com without paying?
One way to communicate on Match.com without paying is by using its free trial period and other essential, low-cost services such as email alerts or chat messages.Match.com does not offer a totally free service; however, it has many tools that are available for no cost other than your time.
Did You Know? When you sign up for a Match.com account, you are given the option of an email or phone number login. This is because the site offers free instant chat through their mobile app, which requires that information to work properly. Who wants to pay when they can have quality conversations for free?
What's Our Advice to You? Here it is: you shouldn't have any trouble finding someone with whom you can chat on Match.com for free and not worry about charges coming out of your account if you follow the tips mentioned here!
How much does Match.com cost in 2023?
Match.com is free for the first six months and then costs $30 per month after that, but you can pay anywhere from $19 to $39 a month, depending on your needs and membership. Match.com Gold Membership, which includes extra features like being able to see who's viewed your profile as well as unlimited likes and wink matches, costs $34.99 a month, but that's still less than paying for an individual membership on five other sites!
How reliable and serious is Match.com?
Match.com is one of the most trusted and well-known dating sites, so you're placing your trust in a reliable site with an established reputation when you sign up! Match.com has been around since 1995, which means it's had decades to build its reputation online–and also that there are plenty of people who've found great success on the site, too.
In addition, Match.com has plenty of features that make it easy for you to find someone who's looking for the same things as you are! You can search by age and gender, which is helpful if you're specifically looking for someone. You can also search by "type," which helps you narrow down your options if you're not really sure what you want and just want to see a bunch of different profiles at once. You can also browse photos of the people on match, which is another excellent way to find someone you're interested in.
What we like about Match.com
Match has one of the best reputations of any dating website out there, and it's not hard to see why. Match is really good about keeping you safe–you can't contact anyone who isn't a member, for example–and they're also earnest about privacy. To be on match.com in the first place, you have to provide your name, email address, phone number, and some other basic information.
Match.com is also really inclusive of different races and religions–they'll even tell you how many members in the area are from a particular race or religion so that you can find someone who shares similar beliefs with you.
What do we think Match.com needs?
Match.com is an excellent site for anyone who wants to meet someone, but some people might not like that they're charged just to send messages. While match.com has one of the best reputations out there, it's also important to know that match isn't perfect, and there are some things we would change about their service if we were in charge.
Match.com is the perfect place for singles to find a life-long partner, but it isn't just for dating! Many features make this site stand out from other sites of its caliber – including access to the world's largest database of members and an advanced matching system designed with cutting-edge technology. If you're willing to put in just a little time or money, then you'll be rewarded with tons of potential matches that could change everything about your life. Register today at Match.com and start your search now!
Wanna find out how to meet an amazing foreign woman and have experience in International dating, but you have no idea how to start it. Keep calm, we are right here to help! ☝️ Ask Krystyna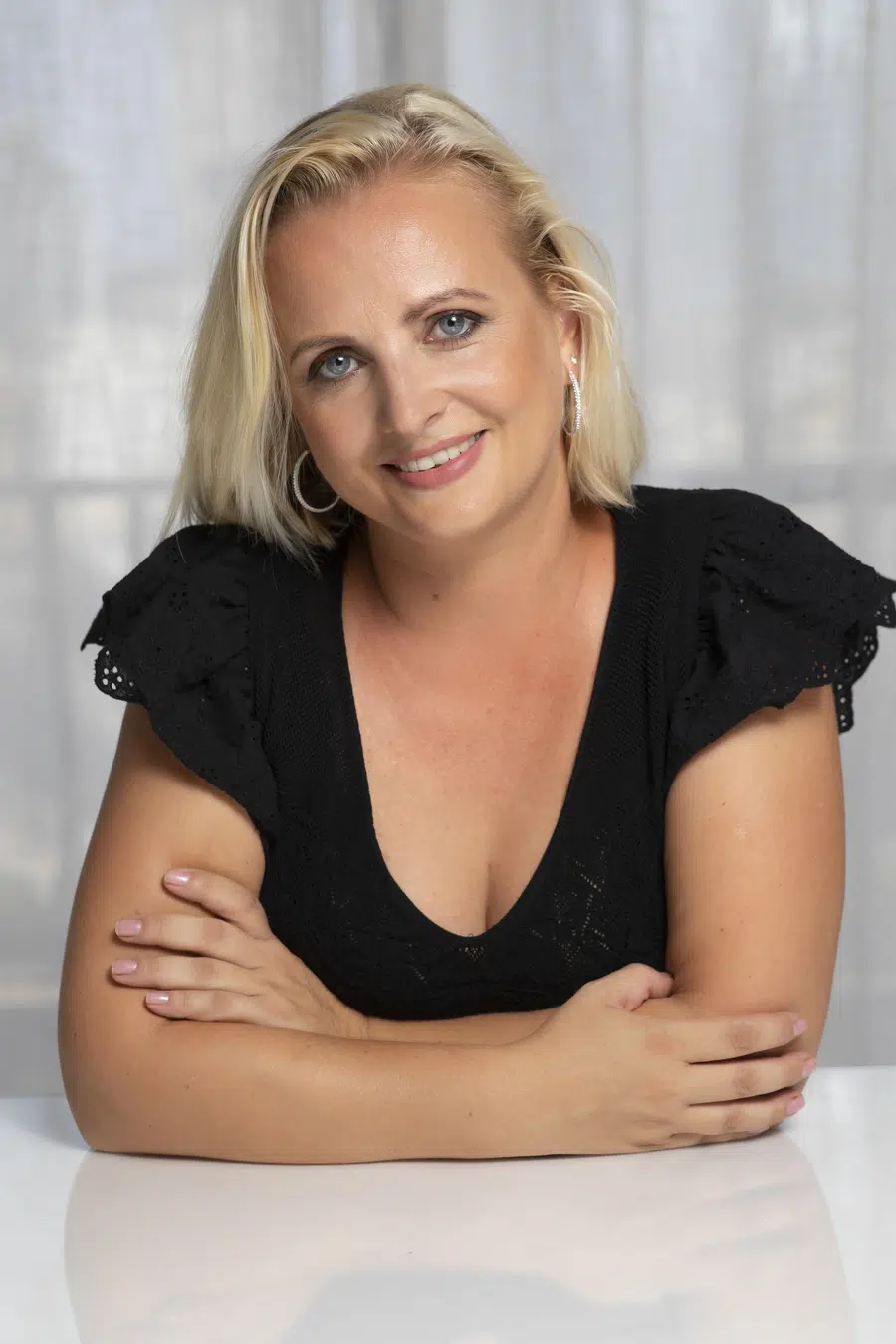 Krystyna is a blogger, coach and iDate speaker. She has been working in online romance and International dating industry since 2012 and is passionate about identifying the romance scam and giving dating tips and hacks. Join Krystyna for the dating service reviews and for finding ways to succeed with dating.
Krystyna focuses on International dating, which involves teaching men communication skills in a cross-cultural environment. She has been featured in many major publications including
DatingAdvice
,
Space Coast Daily
&
SWAGGER Magazine
.
Looking for more information? Feel free to get in touch to ask your questions or give feedback (see here:
Contact Krystyna
).