Muslima.com is a dating platform that has more than 4.5 million members, and it helps to connect members of the Islamic community. The platform is popular among Muslims who are 25 years or older.
The platform is also open to people who have divorced their partners and are looking for love. If you want to convert to Islam and are interested in dating a fellow Muslim, you can check out Muslima.com.
The platform has many active online users who are in the pursuit of finding a potential partner. On the platform, the members using the site for free without paid subscriptions can reply to other users' messages. Unlike other dating sites whose target audience is the Muslims, Muslima.com has numerous appealing features to the users. If you are still in doubt, you can try out the platform for free.
Furthermore, the platform has in-depth profiles, and the users will provide enough information about their personal life. There are also many successful dating stories from the platform, and some people have even gone ahead to get married, which means the platform is effective.
Muslima.com is a dating site under Cupid Media, an organization currently operating over 30 dating services that are trustworthy. The platform was founded in 2000, and it stands out amongst other platforms that are focusing on connecting Muslim singles interested in relationships and marriage.
We had earlier mentioned the platform has more than 4.5 million users, and they come from different parts of the globe, including Europe, the USA, the Middle East, and Asia. The platform wants to connect people with an ideal Islamic partner regardless of their location.
To date, the platform has ensured many Muslims can find their perfect match. Some platforms offer a huge user base, and the matching mechanism is profitable since it introduces you to single Muslims throughout the globe.
Review of the sign-up process at Muslima.com
When you register on the platform, you will be issued a registration form. You can find the form by clicking on the "View Singles Now" icon. You will provide your names, email, and gender. Also, make sure that your password is strong enough such that it cannot be cracked easily.
A verification link will be sent to your email. To make things easier and fast, you can sign up using your Facebook account. The dating site will get all the required information from your social media profile.
The sign-up process takes a few minutes, and you also need to fill in your profile on the dating site. The profile dashboard ensures you have access to the things you are supposed to fill to ensure your profile is complete. The process of filling in your profile can take a considerable amount of time; nonetheless, you should complete it if you want to get suitable match suggestions.
You can answer profile questions and also fill in your hobbies and interests. You can also add Cupid tags to your profile. Ensure you have filled in your personality traits on your profile. The process might seem cumbersome; however, it is worth it.
Who are the female members on the Muslima dating site?
The female members on Muslima.com are either singles or divorcees looking for love; these women are from different parts of the globe, and the dating platform acts as an intermediary that will ensure they have met their perfect match.
In short, the women on the platform are Muslims who are on the lookout for Muslim men who are also in the pursuit of looking for the love of their life.
Did You Know?
As a divorcee, Muslima will still help you spice up your love life. Just sign up on the platform and mingle with the singles on the platform, and get to find your perfect match.
How does Muslima exactly work?
Muslima.com is exclusive to the members of the Muslim community. The large member base comprises people from different nations. There is a high likelihood that you can easily find some compatible profiles. The website is committed, and most of the individuals on the platform are looking for marriage and long-term relationships.
The design is simple, and the website designers had functionality in mind when designing the platform, which is why the users have access to many features. All profiles have enough personal information. Using a basic profile, you can explore other profiles. You are also restricted to manual searching. For the users who are on a paid subscription, the algorithm on the platform helps with the searching process.
If you are not confident enough to reach out to other members on the platform, feel free to send interests. The feature is available for all accounts, both free and paid subscriptions.
If you are too shy to reach out to the members directly, you can send interests. This feature is accessible for all accounts.
Are there any special features on Muslima?
There are no special features on the platform; however, you can view the people who searched through your profile. A timestamp is also present. As a platinum user, you can gain from features such as message translation. Such a feature ensures there is no language barrier.
Since Muslima.com operates globally, you can meet people from different parts of the world. Regardless of whether or not you know Arabic, such factors should not stand in the way of your love life.
The messages on Muslima.com can be translated instantly to a language that you understand. People hailing from different backgrounds can now communicate easily thanks to the translation feature.
Interesting to Know:
Muslima.com is open to single people and divorcees. Most of the users on the platform are over 25 years old. As a divorcee, don't give up on finding love; try out Muslima.com, and you'll be connected to more than 4.5 million Muslim singles from the U.S., the Middle East, and other parts of the world.
Is Muslima a good dating site?
Muslima.com is a good dating site for Muslims looking for love from different parts of the globe. Regardless of whether you are in the Middle East or the U.S., you can be connected with a fellow single Muslim who is in pursuit of a long-term relationship or marriage.
There are many success stories from people who have used the platform before. Also, there are numerous positive reviews, which means a considerable number of the users are satisfied with the platform's services and features.
Our Advice to You: Are you a Muslim, and you want to find a Muslim partner fast? Sign up on Muslima.com and interact with other Muslim singles interested in marriage and forming and long-term relationships.
Can you get scammed on Muslima.com?
Muslima.com has strived to ensure that the platform is hospitable and safe for the Muslim community. The platform encourages people to provide accurate and valid information during the sign-up process. The verification process also ensures that suspicious activities are prevented. 
Each profile is also authenticated to ensure that scammers won't get a better part of the users on the platform. The site also ensures that each user adheres to the terms and conditions that have been put in place. Failure to adhere to the set rules and regulations leads to an automatic ban.
The dating platform has an automated scanning system that will keep track of any suspicious activity taking part on the site. The payments are highly encrypted, which means hackers cannot access your financial details. Also, the site offers dating tips that help to educate each user.
In case you have any pressing questions, you can liaise with customer support. They will offer enough information about your account, the services offered, and the payment. If any of your questions are not answered, feel free to get in touch with the site's administrators.
How can I communicate on Muslima.com without paying?
The only way to communicate on Muslima.com without paying is if you are a basic user. The users with paid subscriptions can send you a message, and you can reply without the need for a paid subscription. However, to initiate a conversation with a prospect, you should enroll for the paid subscriptions.
How much does Muslima cost in 2023?
For gold, one-month costs $34.99; for the quarterly package, you pay $23.99 every month, and for the annual package, you pay $11.67 per month.
For the platinum package, the monthly charges are $39.99, the quarterly package costs $26.66 each month, and the annual package costs $13.25 every month.
How reliable and serious is Muslima?
The dating platform is reliable and serious since it authenticates each user's profile to ensure there are no scammers on the platform. 
The payment details of each user are also encrypted. The website design is user-friendly and intuitive, which means the users can easily navigate the platform. The dating site can also be accessed through a mobile app and the desktop website.
The users are also expected to sign a particular act that safeguards each user on the platform. If you are interested in a specific individual and they are using the service free of charge, they can reply to your messages; however, you should have subscribed to the gold or platinum plans before you can send a message to any user. If you are a shy person, you can send interests to some of the people you are interested in.
Putting it together: What We like & What We Don't
What we like: The platform is ad-free, The interface is appealing and intuitive, Translation tools are present, The website's design is very responsive, The registration process is free
What we don't like: Although the website has a mobile app, it is only available for Android users. The iOS users have been left out, which means they can only use the desktop version to access the website.
After enrolling on Muslima.com, it is evident that you are now part of a platform whereby you can find a Muslim partner who is looking for marriage or a long-term relationship. The dating site is specific, and it is meant for Muslims. People who don't share the same religious views should keep away from the platform.
The regular and large user base ensures that people from different parts of the globe are connected. Various matchmaking tools are available, and they help ensure you can get your ideal partner within a short period.
Some filters help to narrow down your search. The communication on the platform is also straightforward. If you are looking for a reputable Muslim dating site, feel free to try out Muslima.com.
Wanna find out how to meet an amazing foreign woman and have experience in International dating, but you have no idea how to start it. Keep calm, we are right here to help! ☝️ Ask Krystyna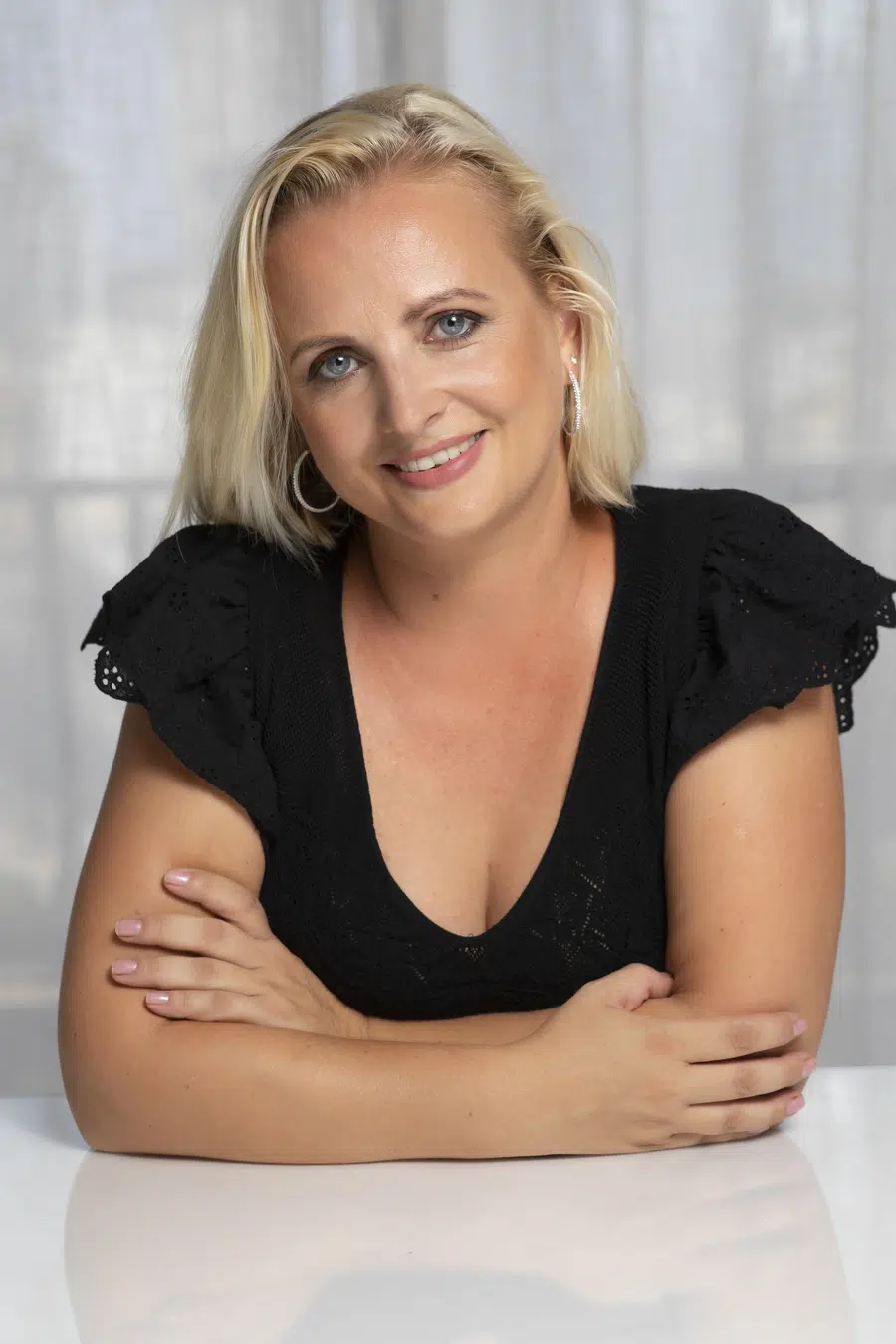 Krystyna is a blogger, coach and iDate speaker. She has been working in online romance and International dating industry since 2012 and is passionate about identifying the romance scam and giving dating tips and hacks. Join Krystyna for the dating service reviews and for finding ways to succeed with dating.
Krystyna focuses on International dating, which involves teaching men communication skills in a cross-cultural environment. She has been featured in many major publications including
DatingAdvice
,
Space Coast Daily
&
SWAGGER Magazine
.
Looking for more information? Feel free to get in touch to ask your questions or give feedback (see here:
Contact Krystyna
).