I'd expect that someone looking for online love would only want to use the most trustworthy and top-quality dating sites that fit their needs — especially if they are planning on spending money and becoming a member or a subscriber.
It's not always easy spotting a fake from the get-go, and that's why I conduct in-depth reviews on different dating sites, testing their functionality and integrity so you don't have to.
Muslims4Marriage appears to be just like any other dating site at first glance; however, it deserves a closer look.
My review will tell you everything you need to know about the Muslims4Marriage dating site and whether you can trust this platform with your hard-earned money to get the results you want.
Muslims4Marriage: Site Information
I scoured the site for a company name, and in terms of service, it is called Custombytes. It has a massive disclaimer section, may I add, where the company attempts to disassociate itself from any potentially deceitful practices.
This operator is BLACKLISTED. We conducted this review to see what they're all about and what they offer. Keep in mind this site review is purely informative. We recommend you use the below brands instead, for a safer experience.
The Signup Process at Muslims4Marriage
The signup process is just too simple and easy. All you need to do is provide a username and password without any verification steps or proof of ID requirements. This can only mean one thing — this site is a potential hotbed for scammers.
The right-hand side of the page is largely dedicated to telling new passers-by why it's a great idea to sign up for free by providing motivational statements that'll hopefully get a visitor to sign up.
You can start the signup process by pressing the big yellow button and start filling in your particulars.
To start you only need to provide the following:
And your phone number is optional because they don't seem to care if you're authentic or not.
Free Membership at Muslims4Marriage
A free membership gets you into the platform and access to all the profiles so you can have a good look. Apart from staring, you can also wink at other profiles, but as soon as you want to start a conversation, you get taken straight to the "upgrade to Platinum" page.
No matter, after being a free member for a few minutes, I received two messages that I was not able to read due to not being a paid subscriber.
Is The Subscription at Muslims4Marriage Legit?
You can opt to subscribe, but it's pretty pricey for not a whole lot of benefits. With a platinum subscription, you can wink at literally everyone on the site if you want. You can also chat online, send emails, and do advanced searches.
Let's look at how much this will cost you per month — and keep in mind that once you've provided your details and agreed to everything, the payment becomes recurring without your explicit permission.
It looks like muslims4marriage encourages paying it forward quite a bit.
Apart from listing payment methods like credit and debit cards, the site also offers a bit of help from Bank Transfer Backup Processors along with a small-print confession about clean credit or debit payments failing pretty often. Hmm.
Muslims4Marriage - Usability and Look
The first thought that crossed my mind when I looked at the site's landing page is that I've seen this site before. It looks almost exactly like another dating site I've previously encountered and reviewed. Not only that, the wording is almost exactly the same.
The site itself is very simple and easy to use — something I would personally be more worried about is carefully reading everything. The smaller the print, the more important that it be read and clearly understood.
Seeing as the platform is called Muslims4Marriage, I was quite surprised to find profiles of women that have other religious beliefs and are also openly searching for partners that are not necessarily Muslim.
Women's Profiles at Muslims4Marriage in Our Review
The women on the profile pictures appear to be from all races and creeds and did not give the impression that this is a dating platform specifically for Muslim men and women.
From this perspective, the name of the platform is definitely misleading.
Each profile provides a name, age, location, and options to message, like, add to contact list, and wink. 
Customer Service in Our Check
Customer service at Muslims4Marriage does not exist. You only get a form to fill in, and after you send it, you don't hear from them again.
When I tried to delete my profile, I found that this is also impossible. The site takes you to a page where all you need to do is enter your password to delete your account. However, suddenly, this part of the site is not functioning, so you're stuck.
This is really serious because once you've started a paid subscription, you'll have to go to great lengths to get it canceled.
Customer Reviews at Sitejabber and Trustpilot
It looks like SiteJabber is at it again. When it comes to dating sites like these with wobbly reputations, the strangest phenomenon of all is what's going on on official dating sites.
If you ask me, you'll get a clearer picture of what the company's like if you look on TrustPilot, but that doesn't mean that all reviews on SiteJabber are fake or disingenuous. Let me paint you a picture:
SiteJabber has loads of reviews while Trustpilot has fewer, but when you look at the content of the reviews, Trustpilot's reviews are way more detailed, provide in-depth information, and really appear to have been written with the intent to warn other users.
On SiteJabber, for some reason, the positive reviews would hover over the site's functionality and then you'll get a "…oh by the way, I met my soulmate." Done.
A good service provider, no matter what service they provide, would have consistency in their reviews. And, there's our warning sign.
Verdict: Is Muslims4Marriage.com Legit? We can't say it is
The legitimacy level of Muslims4Marriage is so low that we definitely don't recommend it.
Considering the fact that the site does not even properly represent Muslim traditions or beliefs is already a strange inconsistency.
You can delete your account only upon request and the Muslims4Marriage team will delete users profile information from their database.
The site cannot be trusted due to the following reasons:
Alternatives to Muslims4Marriage.com
Stay away from Muslims4marriage and consider these user-friendly, safer alternatives:
Most of the site's subscribers are Muslims and Arabs, and ArabLounge.com has a free and subscription option that starts at 11.99USD per month.
There is no app available at the moment, but you can access the site on your desktop or laptop where it is fully functional.
ArabLounge.com has very strict verification requirements, and new member profiles need to be approved by moderators as part of the verification process.
Muslima.com has more than 4.5 million subscribers from all over. The site is available on a desktop/laptop or as a mobile app for Android devices.
This dating site is popular for single Muslims and previously divorced individuals who are looking for a second chance at love. Most members are over the age of 25. The platform is open to Non-Muslims. However, they need to be open to the idea to convert to Islam.
Verification requirements are very strict on Muslima.com to ensure the integrity of the site.
If you don't want to try out the free membership first, or you want to move on to the paid subscription, rates start at 11.67 USD per month. If you're interested in a more premium subscription, you can look at a Gold or Platinum subscription.
Read more about Muslima.com
MuzMatch.com caters to individuals who want to learn more about Muslim teachings and for single Muslims looking for new friends or a date. MuzMatch.com is a unique space where individuals of the same faith can meet for mutual reasons.
Muzmatch.com is only available as an app, and you can download the app from the Google or iOS App Store. Membership at Muzmatch.com requires a strict verification process. MuzMatch.com is strictly for Muslims only.
You can get a weekly subscription for 4.88 USD. The site also uses a credit system, so you'll need to purchase credit bundles at the following prices: 
250 Credits at 12.99 USD or 400 Credits at 19.99 USD
Wanna find out how to meet an amazing foreign woman and have experience in International dating, but you have no idea how to start it. Keep calm, we are right here to help! ☝️ Ask Krystyna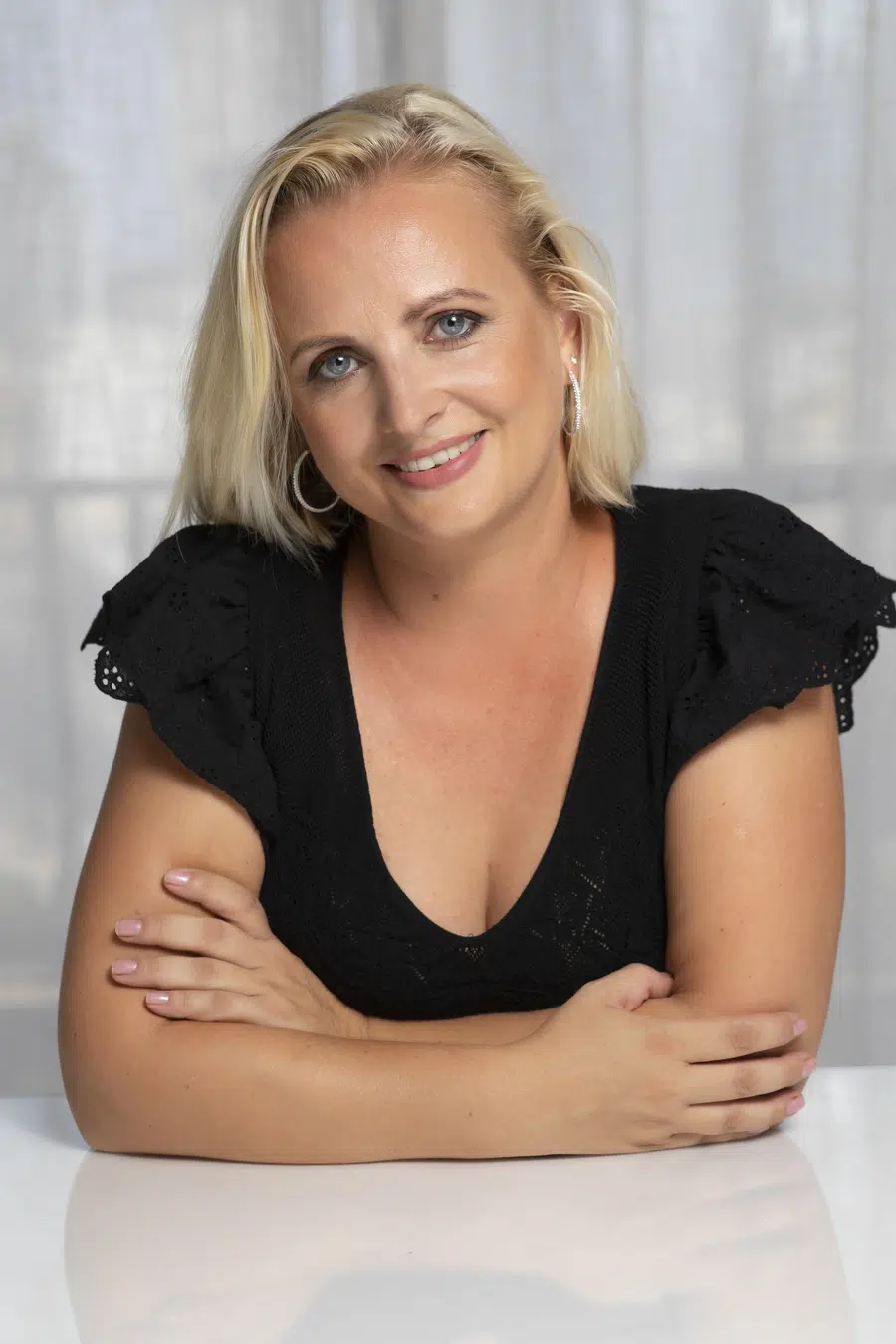 Krystyna is a blogger, coach and iDate speaker. She has been working in online romance and International dating industry since 2012 and is passionate about identifying the romance scam and giving dating tips and hacks. Join Krystyna for the dating service reviews and for finding ways to succeed with dating.
Krystyna focuses on International dating, which involves teaching men communication skills in a cross-cultural environment. She has been featured in many major publications including
DatingAdvice
,
Space Coast Daily
&
SWAGGER Magazine
.
Looking for more information? Feel free to get in touch to ask your questions or give feedback (see here:
Contact Krystyna
).