Welcome to our comprehensive review of MySpecialDates.com, where we aim to help you navigate the world of online dating by providing you with valuable insight and information. 
With the plethora of dating sites available, we understand that making the right choice can be overwhelming. Our aim is to simplify the process for you (read also our dating review guidelines: Dating Sites Reviews – How to Choose the Best Dating Service).
In this review, we will cover various aspects of MySpecialDates.com, from the first steps of browsing profiles to exploring the range of free and paid features. 
We will evaluate the quality of the profiles, the pricing structure, the platform's security measures, the effectiveness of the customer support, and we will also consider external reviews from previous users. 
Our aim is to provide you with a comprehensive understanding of this dating platform so that you can make an informed decision. 
So let's get started.
MySpecialDates.com - Short Information About
MySpecialDates.com positions itself as a global social network for singles from all corners of the world. However, a closer look reveals that the majority of male users are from the United States, United Kingdom and Canada, while the majority of female users are from Ukraine, Poland, Czech Republic and Russia (read also: Dating Russian Women: The Complete Guide).
The site is owned by ASTRASOFT PROJECTS LTD and is based in Limassol, Cyprus.
At first glance, the site makes a positive impression. It has a modern design and a user-friendly interface that makes it easy to navigate. The home page promises efficient communication tools, free visual content, real interactions, round-the-clock customer support, a safe and private environment for interactions, and manual profile verification. We will now take a closer look to see if these claims are true.
This operator is BLACKLISTED. We conducted this review to see what they're all about and what they offer. Keep in mind this site review is purely informative. We recommend you use the below brands instead, for a safer experience.
How to Start MySpecialDates Browsing?
We have started the registration process to get a better understanding of how MySpecialDates.com works. The registration process is simple. You start by providing your name, the gender of the partner you're looking for, your email address, a password and your date of birth. You will also need to confirm that you are at least 18 years old and agree to the site's terms and conditions.
You'll then be presented with two options: "How to start" and "Find your match". If you choose the first option, you will be taken through the process of completing your profile and given a description of the site's features. Eventually, you will reach the "Find a Match" stage. You can also choose to "skip all" the previous steps. 
You are now free to browse profiles using the three available features, which we will describe in more detail shortly. These features offer different ways to explore the platform and connect with other users.
Free vs Paid Features on The Site
Let's take a look at the features offered by MySpecialDates.com, distinguishing between free and paid features:
Is the Pricing Policy of MySpecialDates Expensive?
MySpecialDates.com uses a credits-based pricing system. There are no subscription plans for specific time periods, but the option for an "Automatic Top-Up" is available. 
When this option is activated, your account will be automatically replenished with the same number of Credits as your last purchase whenever it falls to 5 Credits or less. This will continue until you disable it in your profile settings.
The platform offers five credit packages:
45 Credits for 19 USD

85 Credits for 33 USD

200 Credits for 75 USD

350 Credits for 99 USD

900 Credits for 199 USD
Here's the pricing for certain activities:
Sending a letter: 10 Credits

Adding a photo to a letter: 10 Credits

Adding a video file to a letter: 20 Credits

Adding an audio file to a letter: 10 Credits

Chatting in the live chat: 2 Credits per minute
Women's Profiles: How to Search Ladies?
Eastern European (Slavic) Women's profiles on MySpecialDates.com are comprehensive, featuring detailed information about the user along with high-quality but not overly processed photos. 
These profiles appear to belong to genuine women, representing a range of ages and occupations. They provide concise details about physical appearance, interests, and social information. In addition, there's a comprehensive self-summary and information about the type of partner the user is seeking.
The site offers various methods to browse profiles, catering to different preferences:
Safety & Security - A Few Words About
MySpecialDates.com appears to have a satisfactory level of security. The company's address and contact details are easily accessible. The site also provides guidance on how to avoid scams and check the authenticity of profiles. 
To improve security, the platform uses SSL encryption, which makes it technically difficult for unauthorised parties to intercept messages. Members can also report suspected fake profiles for further investigation.
However, there are some red flags to be aware of:
Although the platform offers safety features, it's important to remain cautious and vigilant when interacting with members on any dating site.
How to Contact MySpecialDates Team?
If you need to contact customer support on MySpecialDates.com, you have a couple of options. You can either send an email to [email protected] or use the contact form available in the "Help" section. The contact form can be accessed through the button located in the lower right corner of the site's page.
However, it's worth noting that some previous customers have mentioned that the customer support's response time may not be as quick as expected.
IMPORTANT
This is something to keep in mind if you have inquiries or issues that require assistance.
External Reviews on MySpecialDates
Our research into MySpecialDates.com reviews from former users reveals a mixed bag of opinions.
While some users have had positive experiences and praised the beauty of the women on the platform, others have raised concerns and reported various issues:
While there are success stories of users finding dates, it's important to approach the platform with caution and keep these concerns in mind when using MySpecialDates.com. As with any online dating platform, it's wise to be cautious and manage your expectations.
Final Thought: Nothing Special, Total Fake!
In conclusion, MySpecialDates.com leaves a lot to be desired. While it may seem like an attractive option for meeting beautiful and intelligent women, our review suggests otherwise. The platform is more of a social network than a real dating site, making it less suitable for those looking for meaningful relationships.
Some of the red flags include high communication costs, limited direct communication with women off the platform, suspicions of fake profiles and concerns about women potentially receiving commissions for encouraging users to spend more.
In light of these factors, we advise users to exercise caution and consider alternative, more reputable dating platforms. MySpecialDates.com may not be the best choice when it comes to your online dating experience and it's important to protect your finances, privacy and emotions.
Consider exploring other, more reputable online dating options that prioritise user safety and genuine connections (read also: 10 Best Online Dating Sites To Suit Specific Goals & Tastes).
Wanna find out how to meet an amazing foreign woman and have experience in International dating, but you have no idea how to start it. Keep calm, we are right here to help! ☝️ Ask Krystyna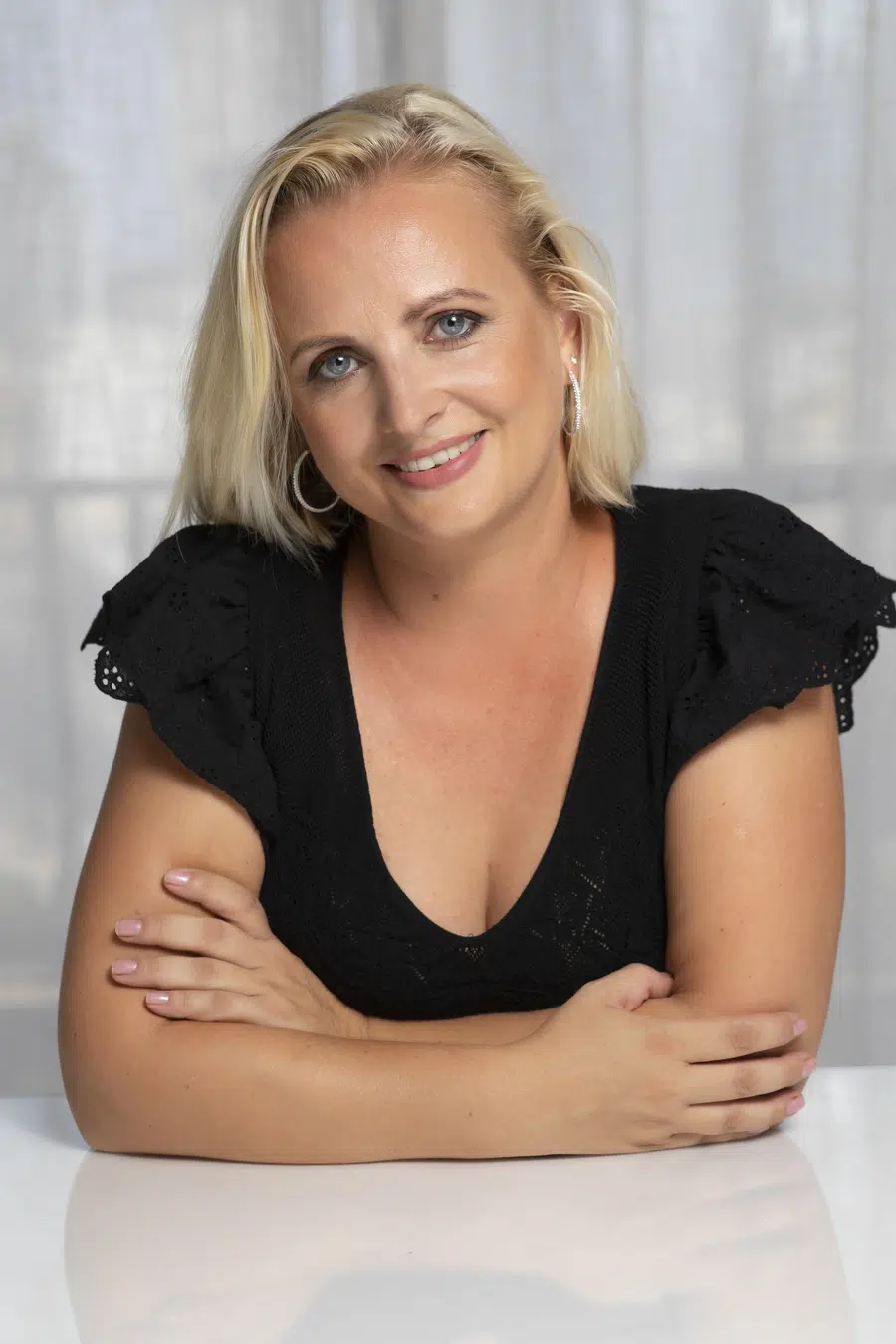 Krystyna is a blogger, coach and iDate speaker. She has been working in online romance and International dating industry since 2012 and is passionate about identifying the romance scam and giving dating tips and hacks. Join Krystyna for the dating service reviews and for finding ways to succeed with dating.
Krystyna focuses on International dating, which involves teaching men communication skills in a cross-cultural environment. She has been featured in many major publications including
DatingAdvice
,
Space Coast Daily
&
SWAGGER Magazine
.
Looking for more information? Feel free to get in touch to ask your questions or give feedback (see here:
Contact Krystyna
).