Are you a Nigerian or foreign single looking for an ideal dating site to connect with a partner for romance or a long-term relationship? Nowadays, online dating has become popular among Nigerian professionals living abroad and foreigners interested in Nigerian singles for a long-term relationship, friendship, or marriage.
Be that as it may, if you are aspiring to date a Nigerian single, NigerianDating.com is your ultimate choice. This online dating site has an attractive community of single men and women of Nigerian descent living in Nigeria or abroad. Besides, with the tailored features that offer its members a mixture of paid and free functions, it becomes easy for members to mingle and organize for their first date.
This review will explore more about NigerianDating.com for you and later discuss what we like and don't like about this dating platform. That is why we recommend you read more to find whether this online dating platform is worth your time.
Introduction to NigerianDating
NigerianDating is a virtual dating site that allows you to meet thousands of singles looking out for long-term relationships using your phone, tablet, or computer. This online dating platform is part of the world singles group. Nonetheless, the dating site is primarily meant for people looking for Nigerian singles for a long-term relationship.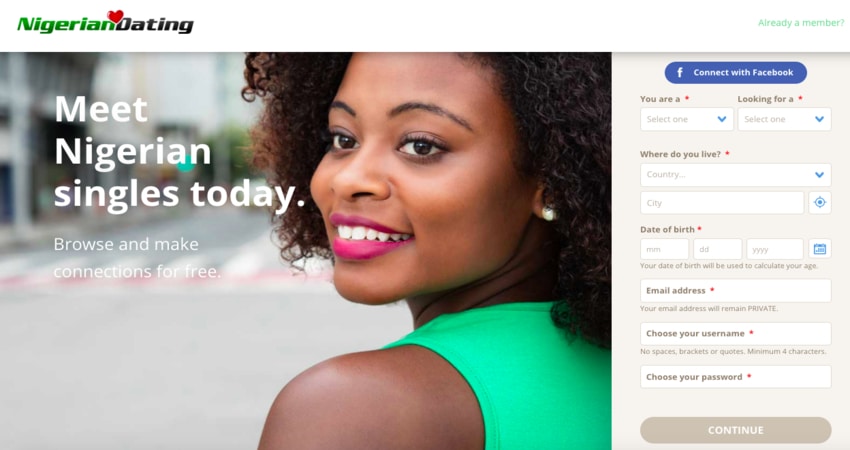 NigerianDating is free to join and an easy to sign up platform. When you log into NigerianDating and sign in as a member, this great platform will offer you great features that allow you to locate a Nigerian single looking out for a long-term relationship, friendship, or marriage.
In addition, some of this essential feature includes reliable security, ability to upload pictures, the access video gallery and chat with members. If you are a platinum member, you enjoy unlimited messages, boost your visibility, and live member service.
Features and services of NigerianDating
NigerianDating is part of World Singles, a group that has a large number of members. This online dating community is known for its basic features, including uploading photos and chatting to members when you register. The following are some of the features and services enjoyed by free and premium members.
NigerianDating price – How Much Does NigerianDating Cost?
The Nigerian dating community enjoys both paid and free features. It allows you to access photo albums, use the search tool and create an account for free. It has a premium account for its members, which will enable them to send unlimited messages and access various features. Platinum members can choose a monthly, three-month, or six-month package payable via pay pal, credit card, or cheque.
Furthermore, their charges are fair compared to what other similar service providers charge. Here is a list of charges
Is NigerianDating.com a good dating site?
Yes, NigerianDating.com is a safe and good online dating platform. It is interesting to know; this platform has been around for more than fifteen years, and thousands of couples in Nigeria and abroad can attribute their relationships to it.
The site is best for Nigerian professionals looking for legit singles ready for a long-term relationship, friendship, or even marriage. Also, its functions are user-friendly, and for premium members, the prices are average and straight to the point.
What is the profile quality at NigerianDating?
Any NigerianDating member can attest that this platform is superb. When you are using this platform, the site can show various profile overviews on your dashboard. Also, it allows you to browse members' profiles with the help of functionality that will enable you to sort and use only the desired information.
Furthermore, when you want to view a profile, it is a walk in the park. All you will need to do is click on the ideal picture of the person you wish to, and their profile will pop out. Any members who have a complete profile on this site enjoy a free profile page function. However, they must upgrade their account for those members who have incomplete personal information to access the information they want.
Is it safe to use NigerianDating.com?
Yes, it is safe to use NigerianDating. This online dating platform uses high-tech security features to eliminate bots and other malicious user profiles from penetrating their system.
Furthermore, NigerianDating has a reliable team dedicated to offering their support to you when you sign up. More so, if you are a platinum member, you can engage live support each time you log in to the system.
In addition, before you join the NigerianDating site, you are subjected to the terms of use. If you object to anything in the WorldSingles privacy policy, you are given an option to opt-out of their website or choose not to use their service.
How easy is the site to use?
NigerianDating is an easy to use platform. When you sign in as a new member, you can interact with other members in this community by sending them alike using the heart button or text them using the unlimited text if you are a platinum member.
Besides, users can take advantage of the free advance search to identify their ideal soul mate with ease. Using the advanced search, you can see who is online, new, and suggesting people you would like. Also, this tool allows you to curtail your search within a specific community or expand to all members from all WorldSingles sites.
Furthermore, the site allows you to sort your result regarding age, date, and distance. That is why you can do a custom search by setting your preferred location and range. That way, you get a suggestion from members you are most likely to be interested in.
Did you know?
Creating an account at NigerianDating.com is easy and free? You can either choose to create an account by logging in to their website or using your Facebook account.
Customer support options in our review
If you have any questions regarding NigerianDating.com, there are several ways you can get answers to your queries.
One, you can get help by viewing the Frequently Asked Questions section on their website. If you do not find the answers you are looking for, there are other ways you can get in touch with them.
You can either contact them by sending an email through [email protected]. Also, you can call them directly and speak to a customer care using their phone numbers:
US: +1 (949) 743-2535,
Canada: +1 (581) 684-8377,
UK: +44 (20) 7193-2659,
Sweden: +46 (8) 5592-1063 or
Australia: +61 (2) 8011-3074.
How to sign up at NigerianDating.com
When you opt to take a shortcut and signup using your Facebook account, your public details will be integrated into your NigerianDating.com profile. After that, it will need you to fill in the username you intend to use, your gender, and you will be good to go.
However, if you select to create an account directly on their website, the registration process is easy to follow. First, you are required to access the NigerianDating.com website using your ideal search engine.
You will then click in the signing box and follow the laid-out instruction that entails filling in your biodata such as gender, locality, birthdate, password, username, password appearance details, email address, and other essential information.
In either method, the registration process is simple and will take just a few minutes.
Is it worth paying for NigerianDating?
Yes. Paying for NigerianDating.com enhances your chances of meeting your future partner. A platinum member enjoys more features that free members cannot access. With a platinum membership, you can enjoy many great features such as sending unlimited text messages, confirmation of reading messages, view all photos, and frequent suggestions to other members.
Here are some random facts about NigerianDating.com that you won't believe are true:
NigerianDating.com is a legit online dating platform in the US and various parts of the world.
The platform has a design that is easy to handle and functions that are simple to use. Even a non-tech-savvy person can use this site with less hassle.
In comparison to other online dating platforms, the site is not expensive but average.
Putting it together - what we like and don't like about NigerianDating.com
NigerianDating is a great platform for singles to meet potential future partners. This site is free to join, easy to sign up, and has thousands of members, making it easy to find a like-minded single and connect.
Once you signup and become a member of this online dating community, you can upload pictures, chat with members and view profiles without paying for anything. In addition, it has a premium account for its members, which will enable them to send unlimited messages and access various features. The best thing is that their upgrade charges to premium membership are fair.
Unfortunately, one of the most significant downsides of this platform is that it lacks an app. Also, members using free account enjoys limited features.
Wanna find out how to meet an amazing foreign woman and have experience in International dating, but you have no idea how to start it. Keep calm, we are right here to help! ☝️ Ask Krystyna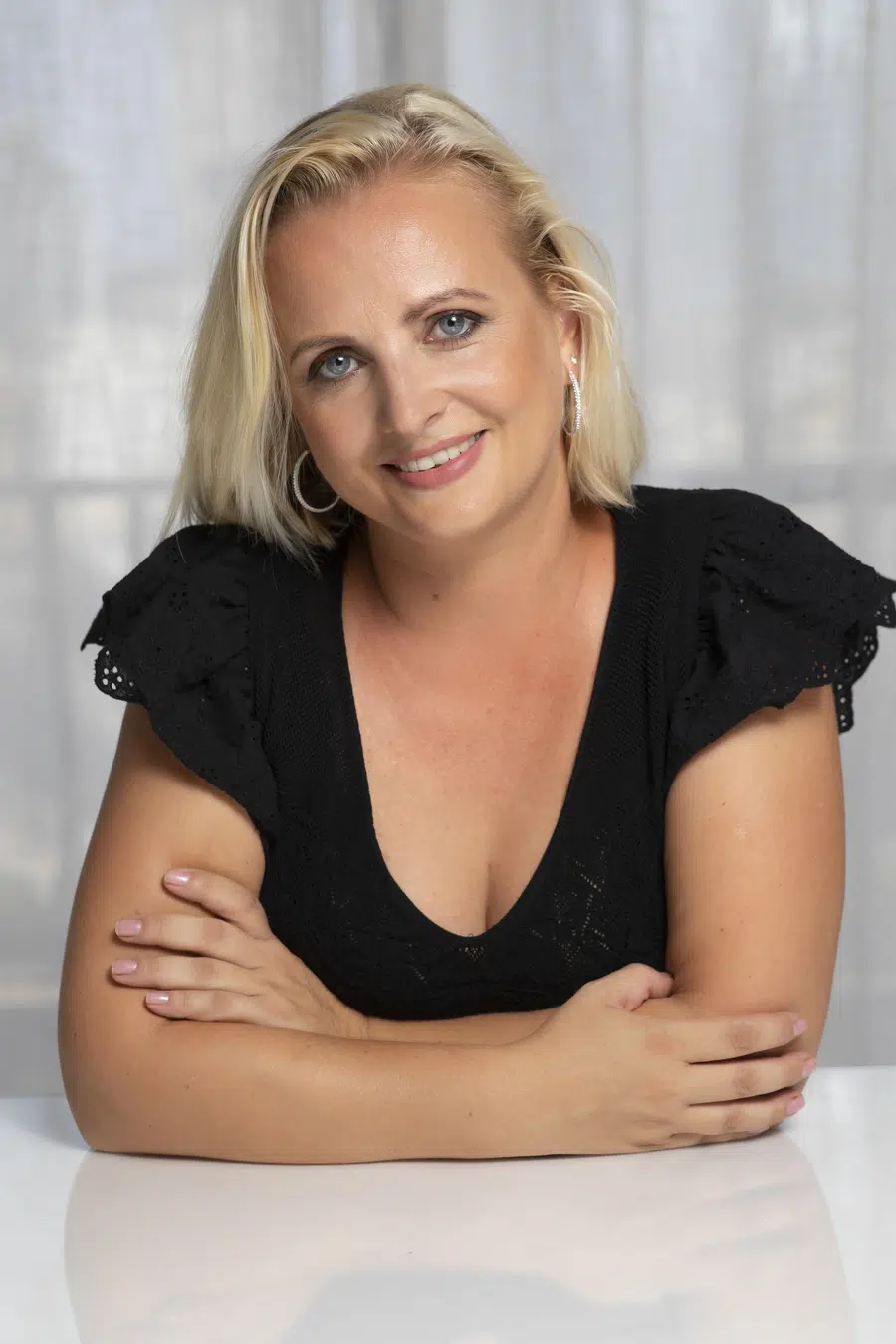 Krystyna is a blogger, coach and iDate speaker. She has been working in online romance and International dating industry since 2012 and is passionate about identifying the romance scam and giving dating tips and hacks. Join Krystyna for the dating service reviews and for finding ways to succeed with dating.
Krystyna focuses on International dating, which involves teaching men communication skills in a cross-cultural environment. She has been featured in many major publications including
DatingAdvice
,
Space Coast Daily
&
SWAGGER Magazine
.
Looking for more information? Feel free to get in touch to ask your questions or give feedback (see here:
Contact Krystyna
).