There is something extra special about the ladies in Europe, so it's no wonder that you want to find, connect with, and date a European single.
If you live in Europe, you can easily meet up with one of these single ladies at your local pub, cycling or hiking club, or church (or wherever you worship). 
But an even easier way to start dating an elegant European is via a reputable, safe, and affordable online dating site. 
Parship is one of the first that comes to mind as this online dating service ticks all my boxes regarding its reputation, safety and security, affordability, and more. 
So here's everything you need to know about Parship, and then you can go sign up, create your profile, and find worthy singles. 
Parship Review - What We Found About the Site and Company
Parship is an European online dating site owned by the Parship Group, a Hamburg (German)-based company with offices in London, Los Angeles, and Amsterdam. The dating service was founded in 2001, so it's been around for more than two decades (at the time of writing).
The Parship Group states that Parship is "Germany's and Europe's first and largest online dating service" so it's no surprise that it enjoys a good reputation. 
The mission statement of Parship is "Let's date happy" but essentially, the whole mission of the Parship Group is "love" because people are meant to connect and belong, so the company wants to help you find your true love. 
Parship is available in 14 countries: 
As such, Parship is also available in various languages, such as English, German, French, and Italian. 
What I like is that I could easily find all of this information on the Parship and Parship Group's websites, which earns my vote of confidence. 
I like that the company is transparent. 
The Parship Principle: Love Is More than a Coincidence
Parship uses the Parship principle—that love isn't a coincidence. The Parship method is scientifically based and wants to match you to the best possible love match. 
Parship's personality questionnaire and profile-matching algorithm, which used psychoanalytic personality theories and behavior principles, were developed in collaboration with Hugo Schmale, a psychologist at the University of Hamburg. 
When you sign up, you need to complete about 80 questions on the personality questionnaire so Parship can really get to know you. 
The algorithm that has 136 rules then does the rest and finds you a love match based on "as much similarity as possible, as much difference as necessary"—that is, the right balance of similarities and differences for an interesting match. 
When you are matched, you get points to see how well you match up. The points range from 40 to 100, where 100 is ideal and you should definitely reach out to the love match. 
But that's not to say it's not worthwhile to connect with a match of a lower score because this single could definitely be "the one." 
How to Sign Up at Parship.de
Signing up at Parship.de is super easy; however, it is a lengthy process. Set aside at least 20 to 30 minutes to complete the registration.
And you'd want to make sure you properly complete the questionnaire part as thoroughly as possible so you can be properly matched and not waste your and somebody else's (or your) time.
Download the app from the App Store or Google Play Store to sign up; alternatively, visit the Parship website. 
Under the "Let's start dating" heading, choose your gender and who you are interested in. Add your email address and create a password, and then click "Register for free." You can also login with your Facebook account. 
Next, you need to complete the 80-question personality test, which will give you partner recommendations and compatibility results. Now it's time to create your profile, so you'll need to fill out various details like your name and last name, birthdate, profession, height, relationship status, education level, and more. 
You also need to upload a profile photo and write a paragraph or two about yourself and your ideal partner. 
How Does the Site Work Exactly?
Parship.de works like any other matching algorithm online dating service where you first need to sign up, answer questions about yourself, and get matched before you can reach out and connect. You can also search for like-minded singles and then connect with them. 
If you are a premium member, you can also search your local area for matches. 
How Much Does Parship.de Cost?
If you want to access more on Parship.de, you need to become a paying member. You can choose between three plan options: 
Parship's Premium Lite Plan
The Premium Lite plan will cost you €29.90 per month, for a total of €89.70 since it's a 3-month plan. 
With this plan, you can only see profile photos and access unlimited communication. 
Parship's Premium Classic Plan
If you opt for the Premium Classic plan, you'll pay €19.90 per month, which is cheaper than the Lite but a 6-month commitment. The total you'll pay is €119.40.
You get everything in the Premium Classic plan as you do in the Premium Lite AND you get contact guarantee too. 
Parship's Premium Comfort Plan
The cheapest monthly plan that Parship.de has to offer is the Premium Comfort Plan that will set you back €14.90 per month. This plan requires a 12-month commitment from you, so expect to pay €178.80 in total. 
While you pay less than the Premium Classic Plan, you don't get access to more special features to sweeten the deal. 
Parship.de Payment Methods
When you buy your Premium membership on Parship.de, you can choose to pay with your credit card (MasterCard, Visa, or American Express), PayPal, or Bankeinzug. 
Users Profiles Quality in Our Parship Review
The profile quality on Parship is good. When you browse through the single ladies' profiles, you'll see that they are very detailed, which combined with the matching score, lets you know whether the person is someone to connect with. 
Besides the profile photo, you can read a single's profile summary, view their fact file, see their personal quote, and also check out the compatibility status. 
You also have the option for a more in-depth look regarding the compatibility score where you can see the individual ratings for each section of the person's profile.
Website Design & Usability
The online dating platform is easy to use. The website has a modern design and is easy to navigate. This is good news for online dating newbies since they won't be intimidated. 
Parship also has a mobile app that's available for iOS and Android users. 
This is a huge plus in my books, because while it's okay to use the website version of an online dating platform while you are at your PC, it's so much easier and convenient to keep in touch with your (potential) loved one on your mobile device. 
The mobile version of Parship is functional and makes dating on the go possible. 
Is the Site Really Safe & Legit?
For Parship, the safety of their members is a priority, and that's why the online dating platform has various safety and security features in place. 
Here's an overview of the safety features you can except on Parship, which is a legitimate online dating service: 
Our Review Verdict: Recommended
Furthermore, the platform needs to be easy to use, affordable, and a safe and secure place. 
Parship.de ticks all of these boxes, so it's on my "recommended dating site list." 
Wanna find out how to meet an amazing foreign woman and have experience in International dating, but you have no idea how to start it. Keep calm, we are right here to help! ☝️ Ask Krystyna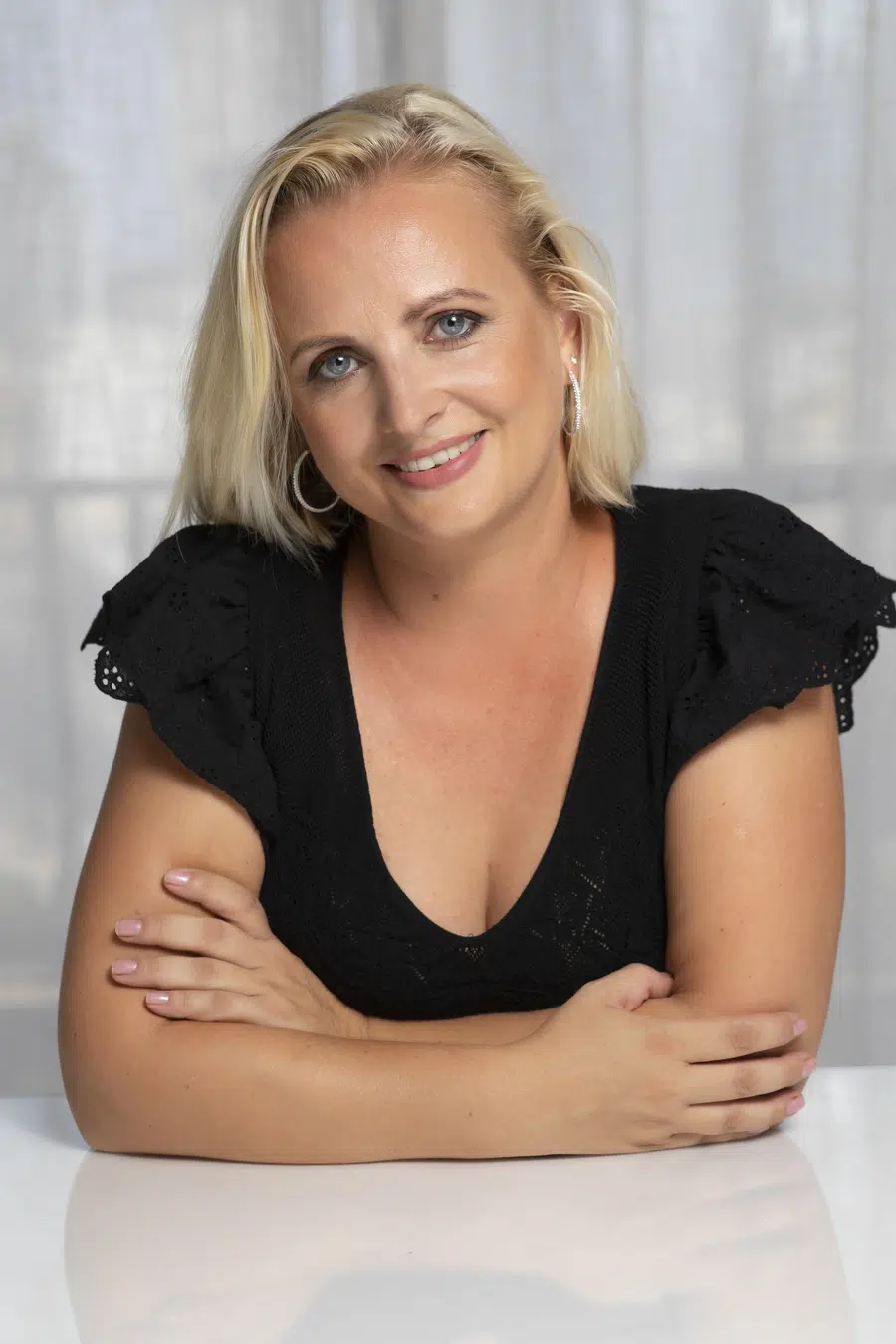 Krystyna is a blogger, coach and iDate speaker. She has been working in online romance and International dating industry since 2012 and is passionate about identifying the romance scam and giving dating tips and hacks. Join Krystyna for the dating service reviews and for finding ways to succeed with dating.
Krystyna focuses on International dating, which involves teaching men communication skills in a cross-cultural environment. She has been featured in many major publications including
DatingAdvice
,
Space Coast Daily
&
SWAGGER Magazine
.
Looking for more information? Feel free to get in touch to ask your questions or give feedback (see here:
Contact Krystyna
).