International & online dating is gradually becoming a more preferred way of finding a soulmate. In fact, research suggests that three in ten Americans have tried online dating, with the numbers expected to increase as the internet becomes more dominant in our lives. But while internet dating can lead you to your queen, it can as well leave you disappointed. It all depends on the dating app or site you choose.
RoseBrides.com says on their homepage that they would help you find your Russian and Eastern European match by making it easy to search the world over for your soul mate and life partner. But does the site really offer a good dating service?
In this article, I will be reviewing the international dating website Rosebrides.com, from the services this site offers to the costs and prices to what people think about it.
Are you ready?
Gear up, and let's go!
Rose Brides is an international dating website that offers single men and women a chance to find their match abroad. This site claims to provide all the features and elements you need to find your significant other from anywhere in the world. Is this true?
Rose Brides has an outreach of more than 150 countries, and it boasts over 60000 active members. Most of the female profiles are Russian and Ukrainian but, you can still meet Asian profiles, European profiles, even Latin American profiles.
The members on this dating site are diverse in culture and beliefs. Due to the diversity in membership, Rosebrides.com allows translation to Russian, Spanish, Chinese, Portuguese, Thai, Polski and Indonesian.
Service provided by Technet UAB, Company No. 301649603, VAT Reg. No. LT100004909319, registered office 9-ojo Forto g. 67, 48104 Kaunas, Lithuania.
This operator is BLACKLISTED. We conducted this review to see what they're all about and what they offer. Keep in mind this site review is purely informative. We recommend you use the below brands instead, for a safer experience.
What Services are Offered at RoseBrides?
Rosebrides.com offers a search service that allows you to search for brides on the dating site. Females are referred to as brides in Rosebrides.com.
For communication, Rose Brides has a chat service that enables you to send a message to brides you like. This dating site also allows members to create and update their profiles.
Rosebrides.com features your profile in search results so that brides looking for a man like you can find you.
Other Services include:
Can I Try RoseBrides for Free?
Yes, you can try Rose Brides for free. Free membership comes with some features, such as creating a profile, searching and viewing other member's profiles and adding matches to your hotlist.
Other features include:
In my opinion, the free membership is quite useless and basically you cannot do anything on the site. If you want to message and chat, you have to pay.
Rosebrides.com Costs - Pricing & Membership
Rose Brides has only two membership types, and they are free membership and premium membership.
A Premium membership at Rosebides.com costs $49 for 1 month, $30/month for 3 months, or $25/month for 6 months. 
You can pay via Paypal or credit card.
The premium membership type has all the features offered on Rosebrides.com, more so those unavailable in the free version. The additional features will vary depending on your gender. For the men, the features include:
Women, on the other hand, can take advantage of the following premium features:
Review of the Female Profiles at Rosebrides.com
This dating site has thousands and thousands of brides, from Russian to Belarusian to Latin brides. 
The first thing you will notice when viewing a bride's profile is her profile photo, followed by her name and details of her height, weight, body type, ethnicity, hair and eyes colour and zodiac sign. Other details shown on a bride's profile include:
Rose Brides also shows the last time a bride was logged in and when she last updated her profile.
Registration Process at Rosebrides.com
Signing up on Rosebrides.com is free and can take you a minute or two. The only requirement asked for is you should be at least 18 years of age. 
To complete registration, you need to verify that you are not a robot by filling the reCAPTCHA test then agreeing to Rose Brides terms of use and privacy policy.
How does RoseBrides Work?
Rose Brides connects you to your potential matches by highlighting your profile in search results. Brides that find your profile intriguing can send you a hello, write you a personalized message or add you to their hotlist.
Alternatively, you can search for brides by clicking on the search button then indicating the kind of brides you like so that you get filtered results. You can also send a hello to the brides you find interesting, write a message or save them to your hotlist.
Rosebrides.com has a search algorithm that helps you filter searches to your preferences. You can filter according to country, age, appearance, religion, language, favourites and interests.
Once you find a bride you like, you can talk to her through chat or email. And when you are ready, you can take it a notch higher to off-platform video calls and physical meetups.
How Do I Contact RoseBrides Customer Service?
You can contact Rose Brides via email at [email protected] or by submitting a ticket. If you decide to submit a ticket, be sure to log in first so that your personal information can automatically highlight on the ticket details. For ticket queries, you need to fill in:
You can proceed to craft your message once you fill out these details. Rose Brides will respond to your complaints and queries within 24 hours though it can take up to 3 days depending on the type.
Rosebrides.com Usability in our Check
Rosebrides.com appears user friendly and easy to use. This site has a simple design and functionality.
The loading speed is within seconds, and the site has no design and grammatical errors. The quick load time is good because it will keep users engaged.
The downside is that the user interface has a lot of elements. The home page, in particular, has more than ten sections.
There is a welcome to Rosebrides.com section, a quick search section, a highlight of the new brides section, and many more. Newcomers might find the homepage confusing. Although after a few clicks, they will get a feel of how to navigate through the site.
RoseBrides has 34 reviews on Trustpilot, with 65% being poor and bad and 33% great and excellent. The site's average rating on Trustpilot is two stars. It seems members love and hate Rose Brides in equal measure. While some give this dating site an excellent rating, most write a negative review.
A majority of the positive reviews claim that Rose Brides is legit and is a good place to find a perfect match. Negative ones, on the other hand, are that RoseBrides is full of fraudsters and scammers.
In my opinion, RoseBrides should do more to prevent scammers because they might overshadow genuine members.
RoseBrides has neither claimed nor replied to the reviews for the past year. 
Our Verdict - Not a good Russian dating site
At first sight, RoseBrides.com appears to be a great platform to meet single women from Russia and Ukraine. 
The downsides are that Rose Brides has no video chat feature. The dating site also has no app version, and the site's user interface has many sections and elements, which might confuse new users.
In addition, the Rosebrides membership rates are  not cheap and a positive result is not guaranteed. All subscriptions renew automatically and are not easy to cancel. 
Rosebrides.com has received numerous negative and poor reviews and customer complaints. Most of former users did not have a good experience with this dating platform.
I cannot recommend you sign up here.
Last Updated: September 16, 2023
Wanna find out how to meet an amazing foreign woman and have experience in International dating, but you have no idea how to start it. Keep calm, we are right here to help! ☝️ Ask Krystyna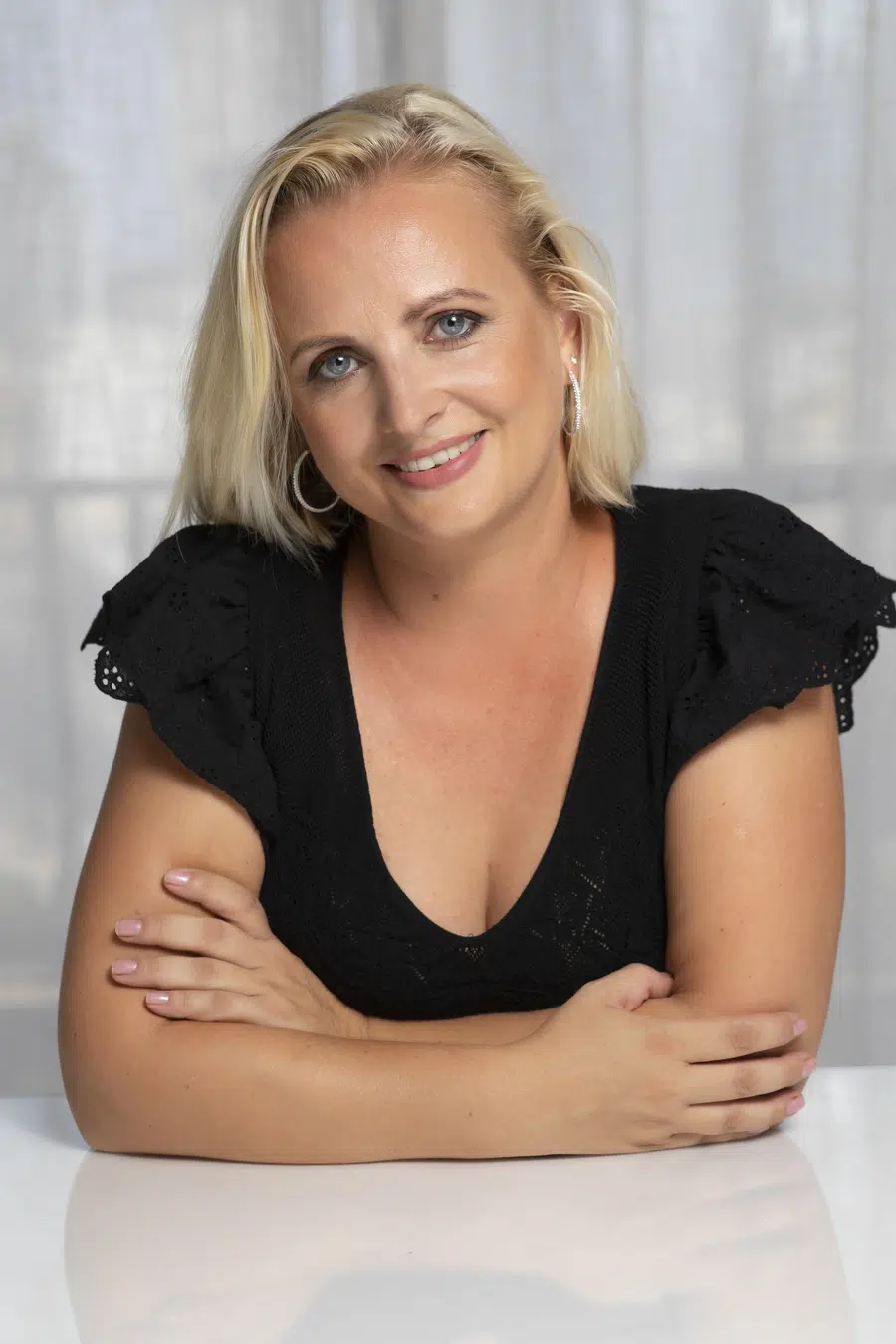 Krystyna is a blogger, coach and iDate speaker. She has been working in online romance and International dating industry since 2012 and is passionate about identifying the romance scam and giving dating tips and hacks. Join Krystyna for the dating service reviews and for finding ways to succeed with dating.
Krystyna focuses on International dating, which involves teaching men communication skills in a cross-cultural environment. She has been featured in many major publications including
DatingAdvice
,
Space Coast Daily
&
SWAGGER Magazine
.
Looking for more information? Feel free to get in touch to ask your questions or give feedback (see here:
Contact Krystyna
).