Growth in the technology industry has, without any doubt, made the world a global village. Dating has now been made way more effortless, with interracial relationships becoming quite common now than before. Thanks to the dating sites, we have seen people find love, marry, and live happily ever after through internet dating.
Here, we are all about love and happy endings too! I mean, who does not love happy endings? There are very many sites available; however, in this article, we will shift our focus to RussianCupid.
You will find out all about this website and know some random facts that you won't believe are true.
RussianCupid.com is an online dating website that is part of the very well-established Cupid Media network that has operated over 30 dating sites since 2000. With a member base of over 2 million people. RussianCupid is dedicated to helping you find your Russian match.
Being on the top of the game for a long time now, Cupid Media has set itself apart, providing users with an optimal dating experience. RussianCupid is the leading dating site in Russia that has, over the years, successfully brought together single people from all around the world. It is the best place for people with a preference for brunettes or Russian blondes.
Review of the sign-up process at RussianCupid?
Joining RussianCupid is very fast and straightforward; this can be attributed to Cupid Media Sites' having a very friendly User-Interface.
Once you access the website, russiancupid.com, scroll down till you see "find your match," then click on it. Once you click on it, it should direct you to the registration window.
The initial registration does not require a lot of information. The only thing you fill out is:
Once you have filled in the details correctly and accurately, you will be required to comply with the terms of use and privacy policy. Keenly read through this section and understand it before agreeing.
If you already have an existing Facebook account, then this should be easier. You can join through the "Join with Facebook" button appearing on the registration window.
It imports the relevant information from your Facebook account. It is very secure and safe and will not cost anything to your profile. It also permits you to import your Facebook photos for uploading on your RussianCupid website.
Who are the female members of RussianCupid.com?
There are women of all ages found in RussianCupid.com. The site classifies the female members into two: Russian girls and Russian Women; however, no explanation behind this classification. Females above 18 years of age are found on both pages.
Did you know?
International dating sites provide you with an opportunity to meet and date partners from all around the world? Yes, you are not restricted to a specific category when it comes to dating sites.
How does RussianCupid exactly work?
The site is aimed at helping singles around the world to find someone that completes them. It permits users to create accounts and find their perfect match for lasting bonds.
As highlighted previously, the registration takes less than a minute. After signing-up, you will be able to access the thousands of gorgeous women and handsome men on the site.
After registering, you are also required to build a profile, where you put a brief description about yourself, your likes, hobbies, and any additional information that will help you find your partner easily.
Besides, there is an option to upload your profile photo. You may upload it from your Facebook account or your device.
The majority of the people on the site are lover-seekers who are determined to find a partner; you will easily find people who want serious relationships. You may also come across others that are just open to new experiences.
Matches are chosen based on your location and age, so there is always a chance to randomly discover your partner. You can use the site for free; however, there is a paid membership, but you are not obliged to subscribe.
Are there any special features on RussianCupid?
Yes, RussianCupid has special features available on the site to improve your experience while using it. These are:
Does the dating site have an app?
There is an app for this site, available for download from the Google play store for android users. Talk about convenience; the app ensures that you can keep in touch with your match even when you are on a trip.
The good thing about the app is:
The app is not available for download for iOS users, but if you are an iOS user, you can still access the website from your mobile browser.
Is RussianCupid a good dating site?
According to research and reviews, here are some random facts that you won't believe are true about RussianCupid. RussianCupid is one of the best online dating sites if you are looking into getting Russian girls. There is a wide variety of girls' profiles available that are very detailed to help you quickly find your match.
It also has additional special features that enhance your experience while using the app. Other features such as video/audio chat are also available for premium members.
Effective anti-spam measures such as profile ID verification also make RussianCupid a good site. Going through the happy-end testimonials from users also show that they are satisfied with the site.
If you are looking into dating a Russian woman, then here is your chance. Go for it!
Can you get scammed on RussianCupid.com?
Yes, even though the site recommends that you update your profile for verification, the website still has some fake profiles, especially those that do not have the verification badge.
Any person can quickly sign up as the confirmation process does not do a thorough background check or follow strict rules. Consequently, it increases the chance of having fraudulent profiles that make the site seem like a rip-off.
I would encourage you to speak only to people with the verification badge and identification selection. If you are suspicious of any abnormal activity, you can always report on the site.
How can I communicate on RussianCupid.com without paying?
Standard members can always communicate with the other members without paying. Here are some of the ways to do it:
This works in a way that if you are browsing and see someone that you are interested in and you are not able or ready to send a message yet, the "show interest" button that is represented by a heart icon can help communicate.
The person you' show interest' to gets notified and may show interest back to you. You are limited to show interest in a member just once.
The message icon represented by a speech bubble icon helps in this function. Once you click on it, a message window will appear where you write your message and click the send icon.
If two of you are online, you can continue communicating, but the message appears on the received box if a member is offline. You may also read messages from premium members.
How much does RussianCupid Cost in 2023?
This one is free. No costs are associated with this membership option.
This type is an upgrade from the standard membership as it has additional features that are not present in the basic plan.
The cost of gold membership is as follows:
An upgrade from both the standard and gold membership. The costs are as follows:
How reliable and serious is RussianCupid?
RussianCupid has been in operation for more than 15 years connecting thousands of singles to their partners. The operator of the site, Cupid Media, is a very credible company that owns and operates other similar dating sites.
The fact that it has both a website and app makes it reliable and convenient to use. It is an excellent service if you are looking into discovering and exploring the Russian culture since the platform has the right level of expertise.
Safety and security on the site are very crucial issues that the company tries as much as possible to ensure that they are followed. The company has the mandate to suspend any account that shows any form of suspicious activities.
Putting it together: What we like and What we do not like.
The website delivers what it has promised to its users. We like this platform because of users' profiles and the site's general appearance on the app and website. The site also offers an intuitive design with a navigational system designed to give you the most optimized dating experience.
The only thing that was quite unclear on the website is the categorization of girls and women on the website. Some are 40 and categorized as girls, while others who were 20 were under the women category.
Otherwise, other than that, we highly recommend the app if you want a smooth dating experience.
Wanna find out how to meet an amazing foreign woman and have experience in International dating, but you have no idea how to start it. Keep calm, we are right here to help! ☝️ Ask Krystyna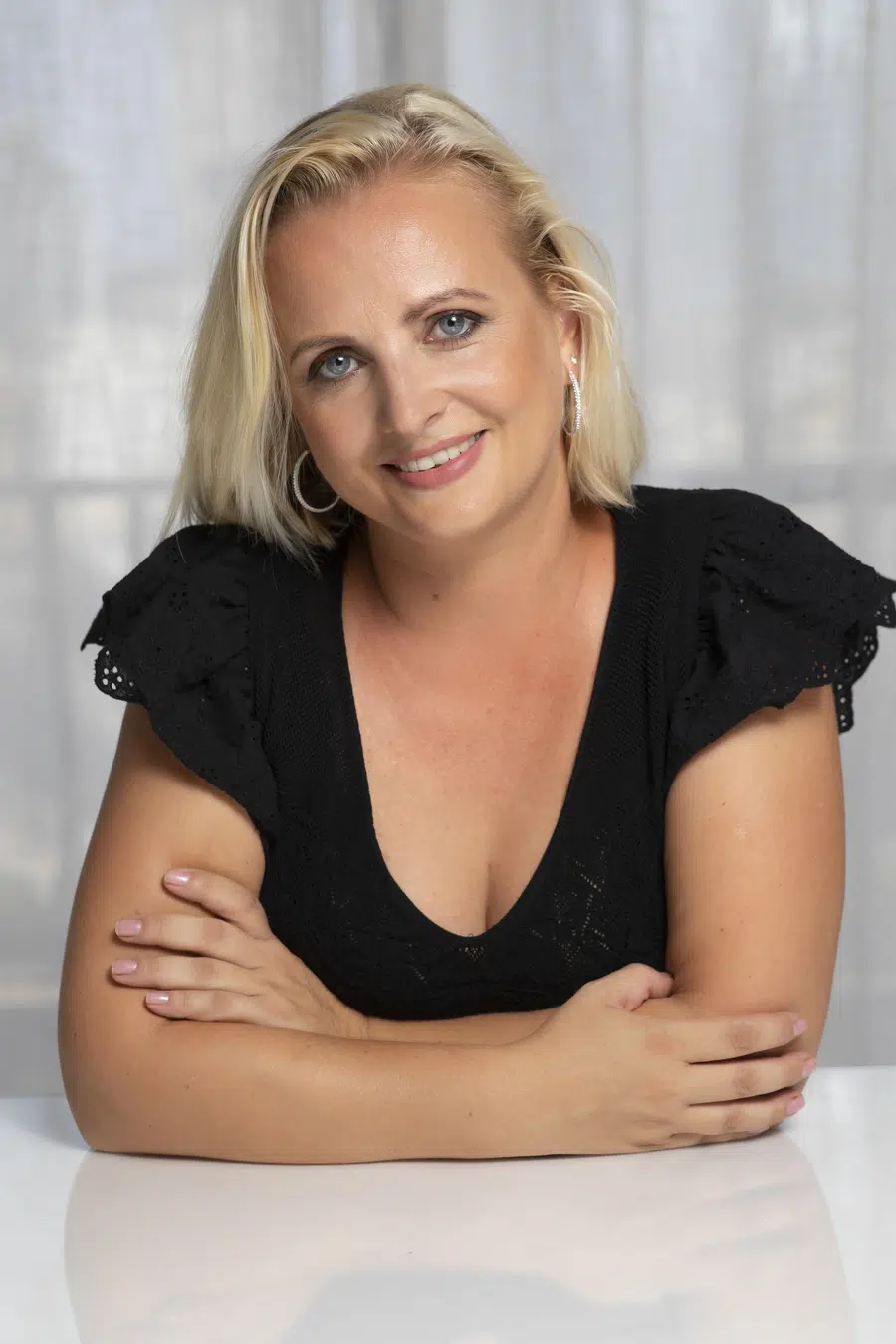 Krystyna is a blogger, coach and iDate speaker. She has been working in online romance and International dating industry since 2012 and is passionate about identifying the romance scam and giving dating tips and hacks. Join Krystyna for the dating service reviews and for finding ways to succeed with dating.
Krystyna focuses on International dating, which involves teaching men communication skills in a cross-cultural environment. She has been featured in many major publications including
DatingAdvice
,
Space Coast Daily
&
SWAGGER Magazine
.
Looking for more information? Feel free to get in touch to ask your questions or give feedback (see here:
Contact Krystyna
).