Dating is part of life. Therefore, it is vital to look for a perfect partner to avoid relationship challenges. Nowadays, dating sites are part of the best places to get your romantic partner.
This article is all about one of the greatest dating sites: SalaamLove. You will learn more about how to use SalaamLove dating site to find your perfect partner.
The article is all about SalaamLove and all the features and services you can benefit from it. Also, you will know the right way to navigate through the site and make your profile more appealing to potential matches.
Introduction to SalaamLove
Salaamlove is among the best Muslim dating sites, even though it a small community that helps Muslims meet their soul mate online. It is a matrimonial site that aims at connecting Sunni and Shia singles for marriage.
The matching system in this site relies on members' personality traits to help them find the perfect match. The chat and instant messaging features make it easy to use this dating site to find a love partner.
Salaamlove site is considered a religious dating category. The site only offers services to sexually straight-oriented people and does not allow adult images on the site's front page. It was founded in 2007.
Salaamlove.com is part of a network that has several dating sites and all share a single user-profile database.
Features and services of SalaamLove
This site offers the best and easy navigation when looking for a partner. Therefore, it is characterised by a lot of features and services to benefit its users.
SalaamLove offers blocking services. You can block a particular contact, depending on your reason. For example, you have the right to block a certain number of contacts if you have too many responses and not interested in them.
This site gives you the option of entering into a private conversation or invites someone for a private chat. One of the greatest features in the platform is search criteria. You can use the below criteria when searching for a soulmate:
Other site features in SalaamLove.com include:
SalaamLove price – How Much Does SalaamLove Cost?
Salaamlove does not offer a free trial. Therefore, you will have to pay to connect with other single individuals on the site.
There are several subscription plans you can choose from:
You need to cancel your subscription as it is always recurring. Payment methods may vary depending on your option and accessibility. Some of the payment methods you can use include:
You cannot get a coin plan on SalaamLove.com.
Is SalaamLove.com a good dating site?
Salaamlove belong in the group of the best Muslim dating sites you can use to find a love partner. It offers a variety of features, which simplifies navigation and communication. Salaamlove.com shows a lot of commitment to safety and member's privacy. This site is rated 5 stars in the safety program.
You will always be sure of safety and a friendly environment where you can meet like-minded single Muslims ready for marriage. Join Salaamlove to enjoy the freedom of dating.
What is the profile quality at SalaamLove?
There is always enough information on the salaamlove dating site. You are required to fill in all your important information upon registration. However, you don't have to give all the information as you can always fill some after completing the registration process.
It is crucial to give true information on your profile for easier matching with compatible users on the platform. Also, when you view a particular profile, you will be sure that the information is true, and if interested, you can get to know more about them.
You can edit your profile any time after registration and fill all the empty spaces you left during the registration process. It is essential to ensure your profile is complete to appear in the search since the system's algorithm uses your information to find a perfect partner.
It does not matter the subscription plan you choose as you will always view other people's profiles. Some of the important things that are included in the profile information include:
Is it safe to use SalaamLove.com?
This site is among the safest dating sites you can get. Your information is safe and secure from any breach.
You will benefit from high-level information encryption that makes it easier to connect freely. The 5-star rating for the safety program proves that your personal information is always safe when using Salaamlove.
The fact that SalaamLove.com is part of the world's single network makes it safe for any individual looking for a life partner. Additionally, SalaamLove.com has been in use for more than 10 years, making it a secure place to search for a soul mate.
How easy is the site to use?
Salaamlove is an easy site to use and connect with other Muslim singles. The available features and services on this site make it easy to navigate.
From setting up your profile to chatting with other Muslim singles, you will most likely enjoy the simple features and website design. Live chat makes communication easier between singles with similar interests.
Also, the site's simple design makes it easy to understand. Therefore, no need to spend a lot of effort and time learning how to use the site.
SalaamLove has a night and day mode feature that makes it easy to change the site's theme. Therefore, you can use the visible buttons on the site page to move quickly through it.
Interesting to know
You can use with a lot of ease this site even if you have no experience in online dating.
Customer support options in our review
If there are any concerns regarding your account or the site, you can always contact salaamlove.com through their official channels. Also, you can contact SalaamLove if you feel you are suspicious about a specific profile or member.
You can use the information below to contact salaam through customer support service.
Country: United States




World singles, St., #179, Golden lantern 32565-B




Dana Point, Ca 92629




USA +1 (949) 743-2535



Customer Support Email: [email protected]
How to sign up at SalaamLove.com
To become a member of SalaamLove, you are supposed to have an account with them. Creating an account is easy and free.
You must fill in the profile information before starting using the site to find the partner you are looking for. It is vital to have profile information correctly to help the system find the right partner for you.
After finishing the registration process, you will have to pay a subscription fee to access all the site's features and services. You can choose any of the three premium subscription plans to start connecting with Muslim singles on the platform.
You can fill in all the information as you continue the registration process or leave some and fill them later. The above are the random facts that you won't believe are true about SalaamLove.com.
Is it worth paying for SalaamLove?
Yes. The site offers a wide range of services and features worth your money, regardless of the subscription.
You will meet thousands of Muslim singles ready to mingle. However, you will have to pay first to see all other members' profiles.
Since you cannot mask your image, anybody is free to see your profile. Also, you can upload several pictures to build your profile. The safety features available on this dating site are worth the charges.
Did you know?
SalaamLove.com is a popular dating site for Arab matches, Qiran dating, Iranian singles, and Arab chats? You can join this Muslima Muslim dating site to meet compatible singles looking for friendship or marriage.
Putting it together - what we like and don't like about SalaamLove.com
SalaamLove.com is a leading dating site you need to try when looking for a Muslim partner. However, it also has its shortcomings.
The first thing we like about this dating site is that you can chat live with other Muslim singles. The site is also experienced to fulfil all your dating needs, thanks to their 10 years of service. Another great thing we like on this site is that you can make your profile private.
However, SalaamLove.com has no mobile application, which most people would love to use. Also, you cannot pay anonymously since the site lacks a payment method that supports anonymity. Another thing we don't like about salaamlove.com is that you cannot prove the identity verification.
Wanna find out how to meet an amazing foreign woman and have experience in International dating, but you have no idea how to start it. Keep calm, we are right here to help! ☝️ Ask Krystyna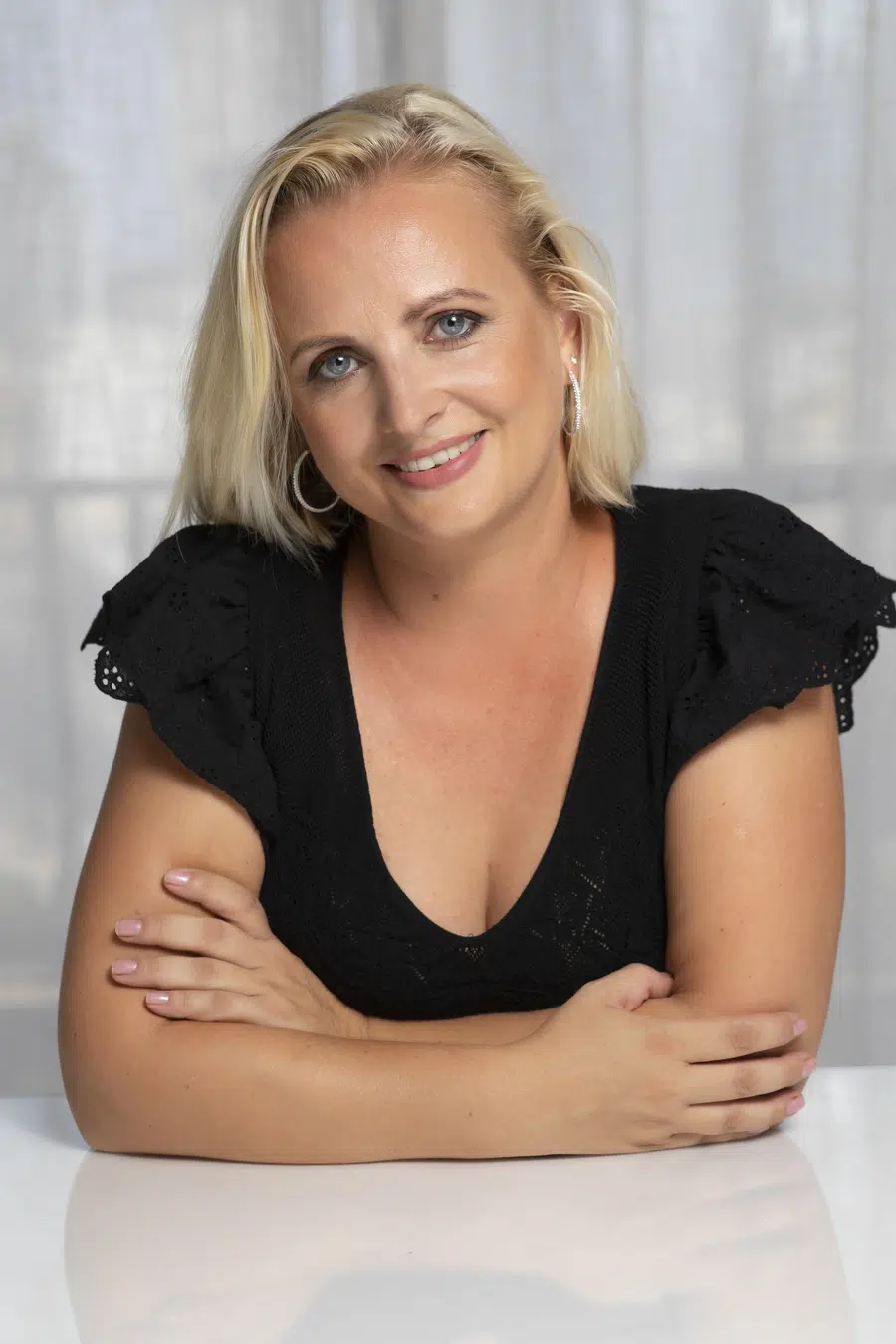 Krystyna is a blogger, coach and iDate speaker. She has been working in online romance and International dating industry since 2012 and is passionate about identifying the romance scam and giving dating tips and hacks. Join Krystyna for the dating service reviews and for finding ways to succeed with dating.
Krystyna focuses on International dating, which involves teaching men communication skills in a cross-cultural environment. She has been featured in many major publications including
DatingAdvice
,
Space Coast Daily
&
SWAGGER Magazine
.
Looking for more information? Feel free to get in touch to ask your questions or give feedback (see here:
Contact Krystyna
).