Dating is not always easy, especially if you are shy and don't possess the confidence needed to approach the ladies. As a result, one is forced to explore other avenues, including mobile dating applications and niche dating sites.
Considering that dating is a numbers game, there's a need for you to cast your net wide and in waters where you're likely to catch some 'fish.' However, this can be difficult, especially if you don't know which sites to focus on or whether they're worth your time.
Below, I will be taking a more in-depth look at SingaporeLoveLinks, a niche dating site for Singapore singles. By the time I am done with the SingaporeLoveLinks review, you should have all the information you need to make an informed decision on whether to register on it or give it a pass!
What Is SingaporeLoveLinks?
Singaporelovelinks, a division of Cupid Media Network, is an established niche dating site targeted towards men looking for mail order brides from Singapore. The site claims to have helped connect thousands of singles over the years, some of them based in Singapore and others from other regions.
While many of its users are in search of romance, there is a small percentage of users who are after friendship. As the site's subscription numbers continue to increase, every person is assured of finding what they desire.
The platform has an unmatched user database to guarantee that its members will never run out of options.
Review of The Signup Process at SingaporeLoveLinks.Com
The signup process is similar to what you would expect to find on any other dating platform. You can do so by linking your Facebook account or by opting to input your name, email, password, and gender. During this process, users are expected to provide details about themselves, including what they would like in a potential match.
On completing the signup process, the system automatically assigns each user a standard membership. While you still get to access the platform, the membership comes with restricted access and limited messaging capabilities.
Based on my experiences using the free membership, I noticed that I couldn't communicate with other members who had similar (free) memberships.
Interesting to know:
While one party may be able to send a message, there's no guarantee the other person will get to read it unless they have a paid subscription! You should keep this in mind the next time you want to compose a lengthy message to a match.
Who Are the Female Members On SingaporeLoveLinks Dating Site?
While Singaporelovelinks exercises strict messaging measures on the platform, it's quite liberal in providing user information. On my first time on the platform, I was impressed by how inclusive and complete the female members' profile sections were, including the information they shared.
Did you know?
Singaporelovelinks has a section known as the "personality" tab? Female members use the tab to answer questions that can help male suitors know them better.
What's more, if, for any reason, you become alarmed about any profile, you're allowed to report it to the site administrators. It could be you suspect that it doesn't belong to a woman or that the owner is acting suspiciously.
Whenever a female profile gets reported, the site investigates to confirm the profile's authenticity before taking any necessary action, e.g., banning or deleting the profile.
How Does Singaporelovelinks Exactly Work?
The first step is to register, which, as explained above, is fast and friendly. You have the option of using your Facebook account or email. Upon completing the registration process, the site will immediately send you some suggestions. In my view, it's best to fill your profile by populating it with all the necessary details.
Upload some recent pictures before beginning your search. During the search, you may come across some profiles that appear fake. These are common everywhere.
When searching, try to use fewer fillers. It increases your chances of getting better matches, more so when using a free subscription. Additionally, you have to remember that not all users are keen to fill in their details.
Interesting to know:
Aproperly filled profile not only makes you look better when a match wants to know you better, but it also ensures you will appear in more results.
Are There Any Special Features On Singaporelovelinks?
Based on what I have seen so far, this platform doesn't offer any games or other fun-related activities. The designers want the members to concentrate on finding their soulmates.
On the other hand, they have included some special features that include:
Typical functions have been provided here and feature categories such as "trash," "sent items," and "inbox." However, it's possible to mark some of the messages you like as "favorites." Did you know that it was possible to create a folder for such messages?
The search tab provides the following:
Only two categories are provided under this special feature. They are:
Does The Dating Site Have an App?
Yes, an app is indeed available. Unfortunately, only members with Android phones can download it from the official Google Store. As such, iOS users are limited to using their computers or their mobile browsers when on the move.
Among the things I love about this app is that it provides the same functionality and features as the full website. You don't have to make any adjustments to it, as it's easy to understand and navigate from one section to the next.
What makes it even more interesting is that you don't need to stand in front of the computer to use it. Additionally, the app is monitored around the clock by the site moderators and admins.
Your benefits and privacy are protected at all times, even when on the go. You will notice that the app is more password intensive than the full website.
Is SingaporeLoveLinks.com a Good Dating Site?
Singaporelovelinks is as good a site as you will come to finding a soulmate in Singapore. Based on what I have seen, it provides its members with excellent and useful facilities to help them complete their online dating profiles.
The same facilities also come in handy when searching for soulmates and arranging dates with potential matches. Considering that it's operated by Cupid Media, it means its reputation is beyond reproach, as the network is renowned in the dating industry. 
Those interested in chatting and messaging will find the site hospitable as it always has between eighty to a hundred members online at any given time.
Many users don't have an issue exchanging multiple emails and messages with other users who are online at the same time. Moreover, the site brings together singles from all nationalities, including but not limited to countries like India, the US, Singapore, Thailand, Canada, Japan, France, and New Zealand.
Can You Get Scammed On SingaporeLoveLinks.com?
The possibilities of getting scammed when using an online platform are not only real but relatively high. Whether you get scammed or not depends on what you are doing and the kind of interactions you are holding.
In the case of dating sites, it's always good to keep your guard up and to be on the lookout for suspicious accounts. Some of these will have pictures of beautiful women, but which are, in fact, operated by robots or scammers.
Singaporelovelinks.com does its best to eliminate such accounts by conducting an investigation whenever a user lodges a complaint. A typical investigation involves checking the user data and getting in touch with the account owner.
It's recommended that you use the report button to report any member you feel is violating the user policies. Try to provide as much information about their conduct as you can to help accelerate the investigation.
How Can I Communicate On SingaporeLoveLinks.com Without Paying?
Communication plays an essential role in establishing and maintaining a healthy relationship with your partner. Without messaging and proper communication, the relationship will slowly begin to die.
In the case of Singaporelovelinks, it's impossible to communicate with others without paying for a subscription. If you want to message your matches, you must be willing to upgrade your account to the inexpensive premium options.
While some may view this as a restrictive measure, it helps keep fraudsters and scammers at bay. Even though this site has strict safety measures, no measure is ever 100% foolproof.
Getting a paid subscription will assist in protecting you better.
Quick Singaporelovelinks Facts:
How Much Does Singaporelovelinks Cost in 2023?
As mentioned elsewhere in this article, Singaporelovelinks has a paid membership plan, which allows you to access all its available features. In the course of using the platform, I have come to learn that there are two pricing models.
The first one is the Gold plan, whose membership starts at USD 24.98 per month, or the annual plan costing USD 99.98.
The second plan is the Platinum membership plan, whose fees start at USD 29.98 per month, and an annual plan costing USD 119.97.
Members interested in upgrading their accounts to the paid memberships from the standard one can use PayPal or a credit card.
How Reliable and Serious Is Singaporelovelinks?
Singaporelovelinks is a reliable dating site, thanks in part to its connection to Cupid Media Network, which runs more than thirty other similar dating sites. Since its launch, the platform has committed to connecting singles worldwide, especially those interested in finding partners of Chinese origin.
Its seriousness can be seen in the fact that it has one of the largest singles databases, making it the preferred choice for those looking to date partners from the Asian region.
If you have any doubts about this platform's validity, our advice to you is to visit its testimonial section.
Here you will find tons of success stories from men and women who have found love on the platform and gone ahead to start a life together.
Putting it together: What We Like & What We Don't Like
What we like: While the app is mainly for Singaporean singles, it welcomes members from other parts of the globe. Its premium membership costs are average, compared to other platforms.The website is operated by Cupid Media Network, a global leading in online dating
What we don't like: No mobile application for iOS users. Using search preferences that are too specific may limit your search results. The desktop version is too simple and doesn't have any fun features
If you are committed to finding a soulmate from Singapore or Asia, our advice to you is to give this platform a try!
Wanna find out how to meet an amazing foreign woman and have experience in International dating, but you have no idea how to start it. Keep calm, we are right here to help! ☝️ Ask Krystyna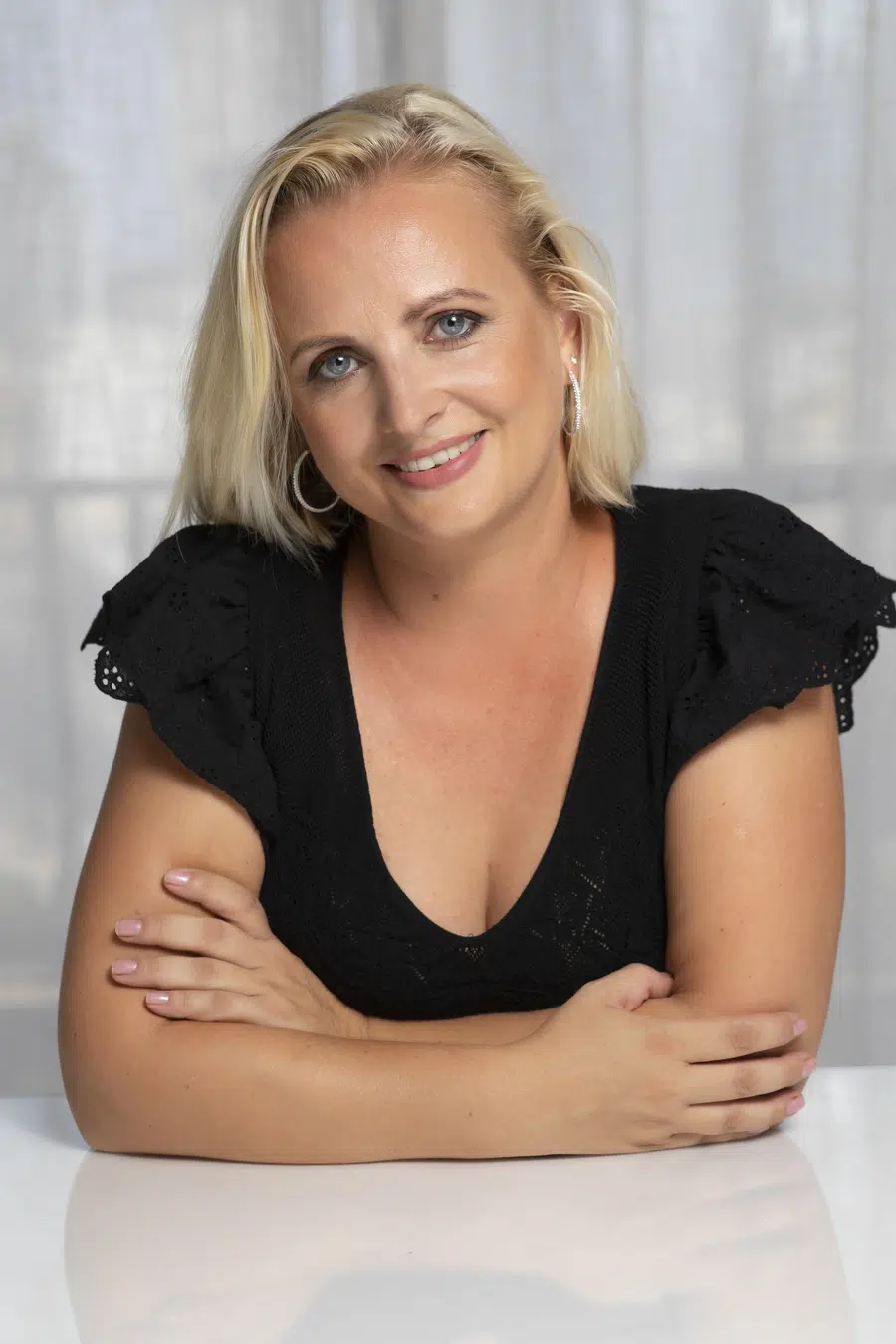 Krystyna is a blogger, coach and iDate speaker. She has been working in online romance and International dating industry since 2012 and is passionate about identifying the romance scam and giving dating tips and hacks. Join Krystyna for the dating service reviews and for finding ways to succeed with dating.
Krystyna focuses on International dating, which involves teaching men communication skills in a cross-cultural environment. She has been featured in many major publications including
DatingAdvice
,
Space Coast Daily
&
SWAGGER Magazine
.
Looking for more information? Feel free to get in touch to ask your questions or give feedback (see here:
Contact Krystyna
).