When you're on your quest looking for the perfect dating site or platform, you can never be quite sure if you're investing smart or if the dating site is pulling the wool over your eyes.
This is one of the biggest challenges for those looking for their dream partner online and in the international dating realm. When it comes to international dating sites, they can be pretty pricey, so it's important to know that your money is supporting your intentions.
I decided to look at Step2Love.com as it looks slightly different from the other international dating sites I've reviewed in the past — from a first glance. However, that's exactly why I'm adding a comprehensive review that looks at all the crucial attributes a secure dating site should have.
Join me on an interesting journey as I uncover what's behind the thoughtfully-designed landing page of Step2Love.com
Step2Love.com - The Introduction
Step2Love belongs to a large company, Sonteri Limited, that is based in the UK. The company has another well-known dating site called Russianbridesint.com,, and its most recent self-acclaimed area of business in public records are "mail-ordered delivery" and "internet services."
The company's offices are located in Birmingham, England. Male members or subscribers are from all over Europe, the US, Canada, and Australia. However, most of its female members or subscribers on Step2Love.com are from Ukraine.
This operator is BLACKLISTED. We conducted this review to see what they're all about and what they offer. Keep in mind this site review is purely informative. We recommend you use the below brands instead, for a safer experience.
Signing Up at Step2Love.com: Easy as 1,2,3
Even though the site oh-so solemnly informs you about a profile verification system you'd have to pass before becoming a member or subscriber of Step2Love, all I needed to do was fill in a username, my name, email, and a password.
And, there's the verification check — I also needed to click on a button confirming that "I'm not a robot."
There was no request to re-enter or confirm my password, and I didn't receive a mail to verify my account, so I went right in.
As soon as I entered the main page, I saw the "Chat" icon flashing. With no profile picture or information about myself provided on the site yet, I entered the chat room to find messages from 16 different women waiting in my inbox.
This is, by far, the most messages I've ever received moments after creating an account on a dating site with no profile information. Which, of course, leads us to the next question: can I talk to these ladies, or do I have to pay immediately?
This Is What You Can Do For Free
Once you enter the main page after signing up, you can see your empty profile with a prompt that tells you to purchase credits.
This also happens when you enter the chatroom. If you click on one of the chat requests or messages, you immediately get a notification that you don't have enough credits to chat.
So, all you can do in this situation is look. Let's see how pricey Step2Love really is and how the site's payment arrangements work.
Step2Love.com Costs: You Need To Pay (For Everything)
Credits are your way into these perpetually smiling and alluringly pouting ladies' inboxes. The smallest bundle you can purchase is 30 credits for 4.99 USD.
However, that's not going to get you very far. You may want to look at a more significant deal, like 750 credits for 299 UDS, or take it up a notch to 1711 for 599 USD.
Then, you should have at least 35.00 credits available for the phone call, which will cover 10 minutes of the service.
Although your account won't be charged until the phone call is complete, you will be promptly disconnected if you do not have enough funds in your account to cover the next minute of your call.
For tangible gifts like jewelry and other interesting objects like fruit baskets or a sexy Santa outfit, you're going to fork out between 400 credits and 5000 credits.
You can even purchase the girl you have your eye on the latest iPhone, or so it appears in the gift section, so you'll need to be swimming in credits.
Although this endeavor being extremely expensive, there is, at least, no signs of recurring deductions after you've purchased your first credit bundle.
The Site's Look & Feel: Aiming for the Professional Look
It appears that the site's taken the informative approach by providing its customers with statistical information and interesting facts around every corner and after every click.
This gives a professional appeal as the site goes to lengths to provide a mar user demographics and some chatanding tips for those who have not spoken to a Ukrainian girl before.
There are many icons, and everything you need is always available on the screen.
Another subtle detail that makes the site easy to navigate, but may not be everybody's cup of tea, is that each time you click on an icon, it opens a new page in your browser. When doing a dating site review like this one, I must say, it's pretty helpful.  
Profiles at Step2Love.com
The women's profiles on the site are mostly overtly sexy and revealing, and so are the lines they throw at you in the chat to try and get you to purchase credits.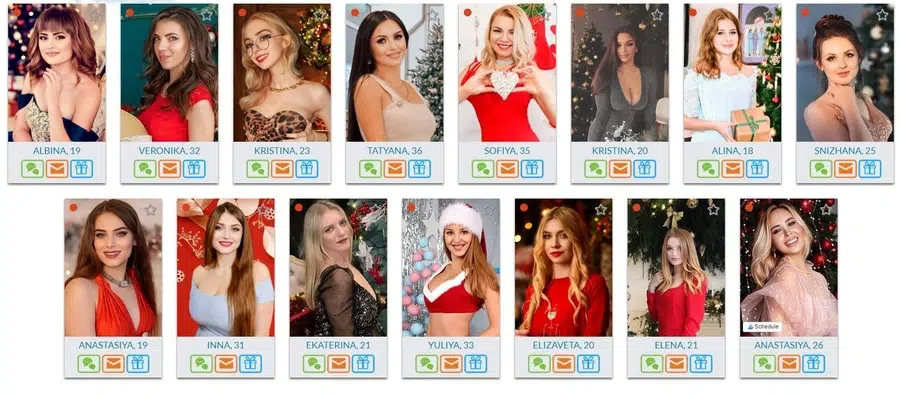 Some of them appear shy and traditional while others are straight to the point, wanting you to get sexual right off the bat. The majority of the profile pictures look like professional photos with more amateurish ones here and there.
Checking Out Customer Service at Step2Love.com
Customer Services is Keeping Up Appearances…
The site has a live customer chat service, claiming agents are currently online. However, when I entered my query into the chat box and sent it, I received no response.
After waiting for more than 30 minutes, I started navigating to other parts of the page, and I found an email address and a US-based contact number at the bottom of the page.
I also found a "contact us" option on the left side of the screen that provides a form you can fill in with your concerns and questions. Whether you'll get an answer is anyone's guess.
Step2Love.com Testimonials: What The Reviews Say
The TrustPilot crowd did not give Step2Love a completely damning score, and it got away with a mediocre 3.2 stars after five reviews. An interesting observation I want to add here is that the reviews were either 5-star or 1-star, so no reviewer gave it any score in between.
On SiteJabber.com, Step2Love.com gets a glowing score of 4.4 stars overall with over 90% of the site's reviews being positive within the past 12 months.
Many of the reviews seem to have been done when the site prompts you to do a rating and review right after you've become a member.
These reviews that are done on the site while the user is online appears to be directly published on SiteJabber.com as many reviews have a high rating but the user still seems a bit unsure about their experience.
The Verdict: Step2Love.com Is a Step in The Wrong Direction
Step2Love.com is good with keeping up appearances, but there are just too many things that don't add up. First, there was no profile verification except for the "I am not a robot." Next, you can literally do nothing without paying.
Some of those profile pictures looks like they come from a Hustler magazine with greetings to match, and although there's nothing wrong with having a sexual relationship online, trying to get the attention of a faceless profile is a but suspect.
All that and a dysfunctional customer service option gives me the stay-away vibes.
Alternatives at Step2Love.com
Good news, though! There are some other options worth taking a look at:
Loveme.com (A Foreign Affair)
This is a great dating site if you're looking for International relationships. A great perk is that there is a phone translation service available and the site manages International Singles Events.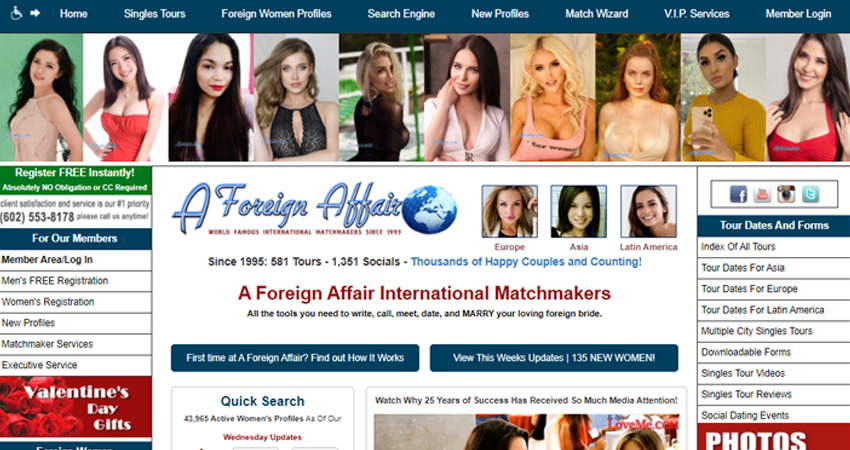 Unfortunately, this site does not have a mobile app, but women can access the site's features for free.
You can use LoveMe for free:
or 29.95 USD per month for these perks:
We like that loveMe.com is a great resource that offers an opportunity to get to know people and eventually have a meeting. We also like that you can meet serious partners on the platform, and eventually, they hold your hand.
Learn more about Loveme.com
CuteOnly is especially created for those interested in dating women from the countries of Russia, Ukraine, Belarus, Lithuania, Moldova and other former USSR nation states.
This dating site claims to keep profiles of only the most attractive women.
What's great about CuteOnly.com is that it doesn't use mediators, allowing male and female site members to contact each other directly. Another plus is no recurring fees.
For verification purposes, a short interview is conducted with every new female site member before they are allowed to be visible on the site.
RussianCupid is a dating site dedicated to helping you find a suitable Russian match. Popular dating site for Russian singles and people wanting to date Russian men and women. Most Russian women on this site are looking for serious relationships with foreign men.
There is a Gold and a Platinum membership with varying subscription plans. Take a look below:
Learn more about RussianCupid:
Some of the paid profile perks include live chat, no ads on the site, message translation, and exclusive search features.
Wanna find out how to meet an amazing foreign woman and have experience in International dating, but you have no idea how to start it. Keep calm, we are right here to help! ☝️ Ask Krystyna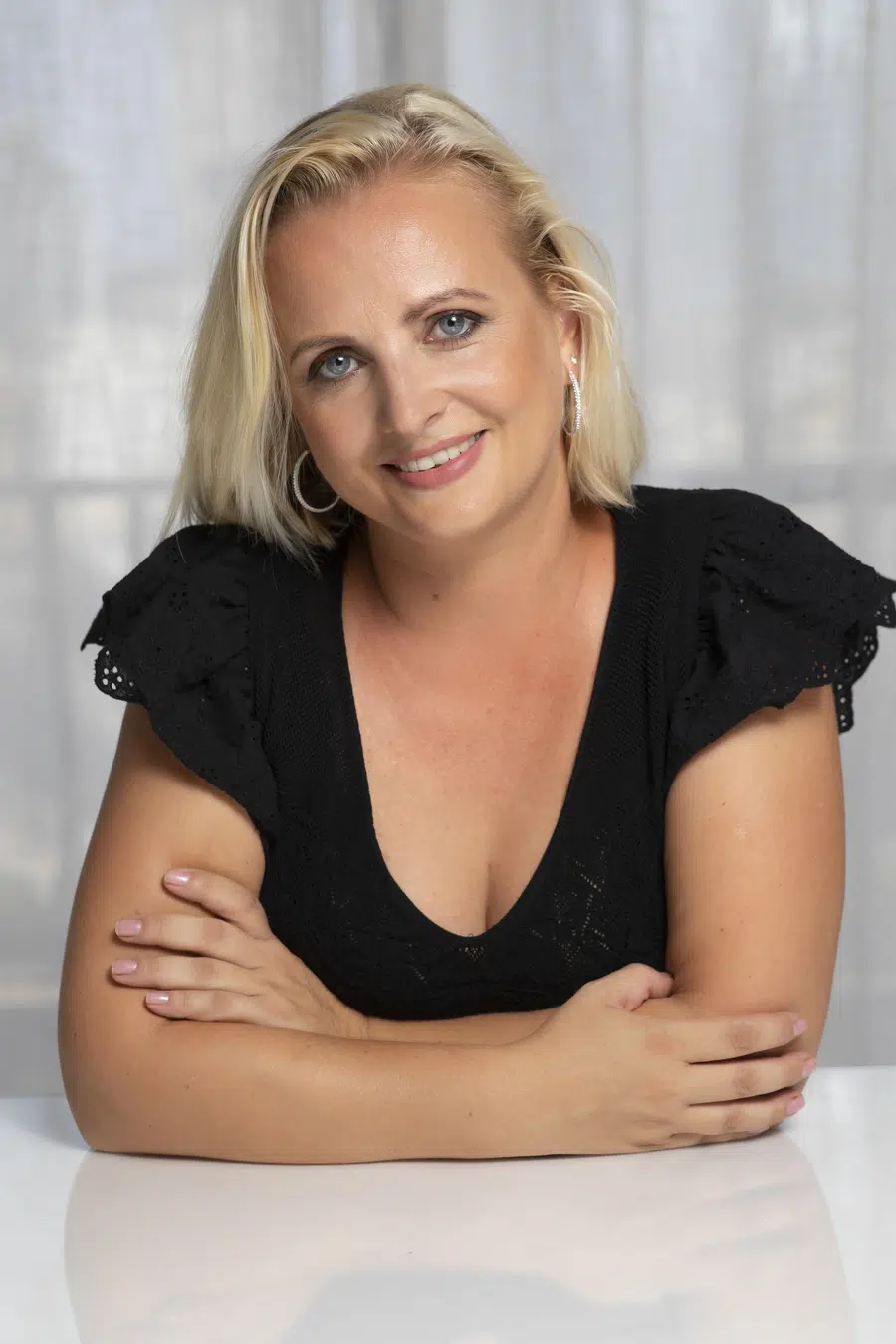 Krystyna is a blogger, coach and iDate speaker. She has been working in online romance and International dating industry since 2012 and is passionate about identifying the romance scam and giving dating tips and hacks. Join Krystyna for the dating service reviews and for finding ways to succeed with dating.
Krystyna focuses on International dating, which involves teaching men communication skills in a cross-cultural environment. She has been featured in many major publications including
DatingAdvice
,
Space Coast Daily
&
SWAGGER Magazine
.
Looking for more information? Feel free to get in touch to ask your questions or give feedback (see here:
Contact Krystyna
).