Some people could argue that money can't buy you happiness. However, it is agreeable that everyone and everything has a price. This becomes particularly true for people that are confident, successful, and able to spend their money to get what they want, a good example being a sugar daddy.

Who is a sugar daddy? A sugar daddy is usually a gentleman who is older and wealthy and is willing to be a benefactor, a mentor, and a friend to an attractive lady who now becomes his sugar baby/babe. In most cases, sugar babes are very pretty and at the peak of their lives. In this review, you will find out everything you need to know about Sugardaddies.com.
Established in the early 2000s, Sugardaddies.com has exponentially grown to become one of the best and most reliable online dating agencies. It is a one-of-a-kind, high-quality online dating agency that is developed for sugar daddies searching for a prospective sugar baby/babe. On the other hand, the dating site is also designed for single women that need generous sugar daddies.
The form that the relationship will take will rely on the agreed terms – either something related to indecent proposals and sexual favors or purely companionship and dating. This is the form of relationship you should expect from the users of Sugardaddie.com.
Review of the Sign-up Process at Sugardaddie.com
The registration process at Sugardaddie.com is fairly easy and takes an estimate of four minutes to complete. The dating site requires every member to fill in their profile information. Also, the members are required to upload a primary photo that is first reviewed by a moderator. Unfortunately, there is no sign-up via Facebook.
Creating an account with Sugardaddie.com requires a bit of patience since you need to complete filling out the personal information section which has to be filled out. First, you need to give a valid email address. Once they have your email, they will send you a mail that has the activation link to complete your registration.
After you click on the link, you will be redirected to the dating site where you will answer additional important details such as your age, hobbies, country of residence just to name a few. You will also be expected to provide a brief description of yourself as well as the profile's introduction. If you don't complete this process and answer appropriately, your profile could be discontinued.
How Does Sugardaddie.com Exactly Work?
On Sugardaddie.com, you can search all profiles for free. However, to primary way to make contact with a member is using the messaging feature. Unfortunately, there are no other contacting features you can use. Reading and sending messages is charged based on the membership plan. Basic members need to buy a premium subscription plan to connect with their potential sugar daddies or sugar babies.
Alternative features that are used to make a move to someone, say virtual gifts or winks, are not available on Sugardaddie.com. This is a dating site for individuals who have no problem spending their money to enjoy what is offered by the site.
Are There Any Special Features on Sugardaddie.com?
Sending and receiving messages is a basic and effective method of connecting with others. However, this dating site has developed other features to make the experience of member interaction more exciting and fun. Here are some of them:
Who are the Female Members on Sugardaddie.com Dating Site?
Rich men looking for companionship and love are quite a number, but the majority of the members on Sugardaddie.com are young ladies seeking financial support. Most of the singles on the dating site are interested in relationships that are based on their terms or casual dates. The females on Sugardaddie.com are in various age groups. The dating agency serves a diverse audience personality and age-wise. You can view most of the profiles of members of all ages, but the groups that are most active on the site are ladies who are in their teens.
The dating site prides itself on having quality members. You will find sexy and gorgeous single women – models, performers, students, and others who have actual day jobs. It is interesting to know that it is not uncommon to find plenty of sugar moms who are hot and generous and are looking for handsome sugar boys.
Does the Dating Site Have an App?
Unfortunately, Sugardaddies.com does not have a mobile application. The dating site looks great on mobile browsers though.
Is Sugardaddie.com a Good Dating Site?
Yes, it is. When you first create your account, you are hit immediately with a myriad of photos of prospective matches. The population of active members on the site is enormous. Most of the users have their profiles filled out and they have several pictures on their wall as well.
It is a good dating site because you get to choose from a wide pool of members. Some are of upper ranges and others are of the young category. Regardless of the age match you are looking for, this dating site has got you covered.
Since the dating site appeared on numerous high-profile shows such as Dr. Phil, the site has a good number of active members which increases the chances of meeting the person you want. The important thing to note is that if you reside in a smaller town, your options could be limited. The good thing about this dating site is that you can try it out for free to see if you like it. If you don't, you are free to opt-out.
Can You Get Scammed on Sugardaddie.com?
Sugardaddie.com takes the matter of member safety very seriously. They have an anti-scam system that has been put in place to scrutinize most of the user profiles and ensure they are legitimate. To ensure quality profiles, a member who does not thoroughly fill out their profile can be ejected from the dating site. The dating site sieves out potential scam accounts by requiring members to answer all the questions upfront.
Every profile and member activity are monitored continuously by Sugardaddie.com. When a user appears suspicious, the dating site can ban the user. In addition, during the registration process, the photo you upload is verified to ensure that it is genuine. You can not be allowed to view members' pictures before yours have been verified. This means that every photo you see on the dating site has been verified to be legitimate.
How can I Communicate on Sugardaddie.com Without Paying?
What does the free trial offer? When you use the free trial from Sugardaddie.com, you are granted access to roam over the whole dating site as much as you'd like. You can utilize the search functionalities and scroll through all the photos and matches you want. Just like other dating sites, you cannot message any member on Sugardaddie.com without paying.
How Much Does Sugardaddie.com Cost in 2023?
One of the factors that many people consider before they join a dating site is a cost of joining. To interact with other members of the dating agency, you need to subscribe to a premium plan. By doing so, you will be in a position to employ all the communication and interaction features such as the messaging system, instant messenger, and Sugardaddie.com forum. (s.also SugarDaddie.com Cost: Pricing Options in 2023)
Also, you will get access to a quality score. Your score indicates to other members that your user profile is good.
There are four pricing options available depending on how long you intend to be a member. Fortunately, you only need to pay one price and get access to the whole package. The longer your premium subscription is, the cheaper your monthly rates will be. When you create an account, you will be offered a 15% discount on these packages. Watch out for such offers and use them wisely! Here are the pricing options:
How reliable and serious is Sugardaddie.com?
Sugardaddie.com is an ideal platform for meeting potential sugar daddies and sugar babies. With the dating site having millions of users, finding the relationship you are interested in should not be a problem. Numerous active members are either online or recently were. You can be guaranteed of receiving a response from the members you contact.
The communication features are not only effective but also easy-to-use. It is very simple to make a connection. The features on the dating site are more than enough to create a connection with a potential match.
The safety features developed by the dating site are aimed at ensuring member safety when on the site. You can be sure that you are meeting genuine users who are looking for the same thing as you are. For sugar daddies and sugar babies, this dating site is the best in striking a connection.
Putting it Together: What We Like & What We Don't Like
Overall, Sugardaddie.com is a great dating site and fairly affordable. If you're interested in the dating site, why not create your account and enjoy the experience yourself. As compared to other dating sites, Sugardaddie.com is better because it combines excellent communication features with a good member base. This increases the likelihood of someone meeting their potential match faster.
The website is straightforward and simple to use, and you have the option of blocking members you do not want to talk to. When you purchase Sugardaddies.com premium offers, you will find the dating site to be fun and exciting.

On the lower side, this dating site does not provide a mobile application on platforms such as iOS and Android. Also, free users do not get to enjoy most of the dating site's features such as messaging.
Wanna find out how to meet an amazing foreign woman and have experience in International dating, but you have no idea how to start it. Keep calm, we are right here to help! ☝️ Ask Krystyna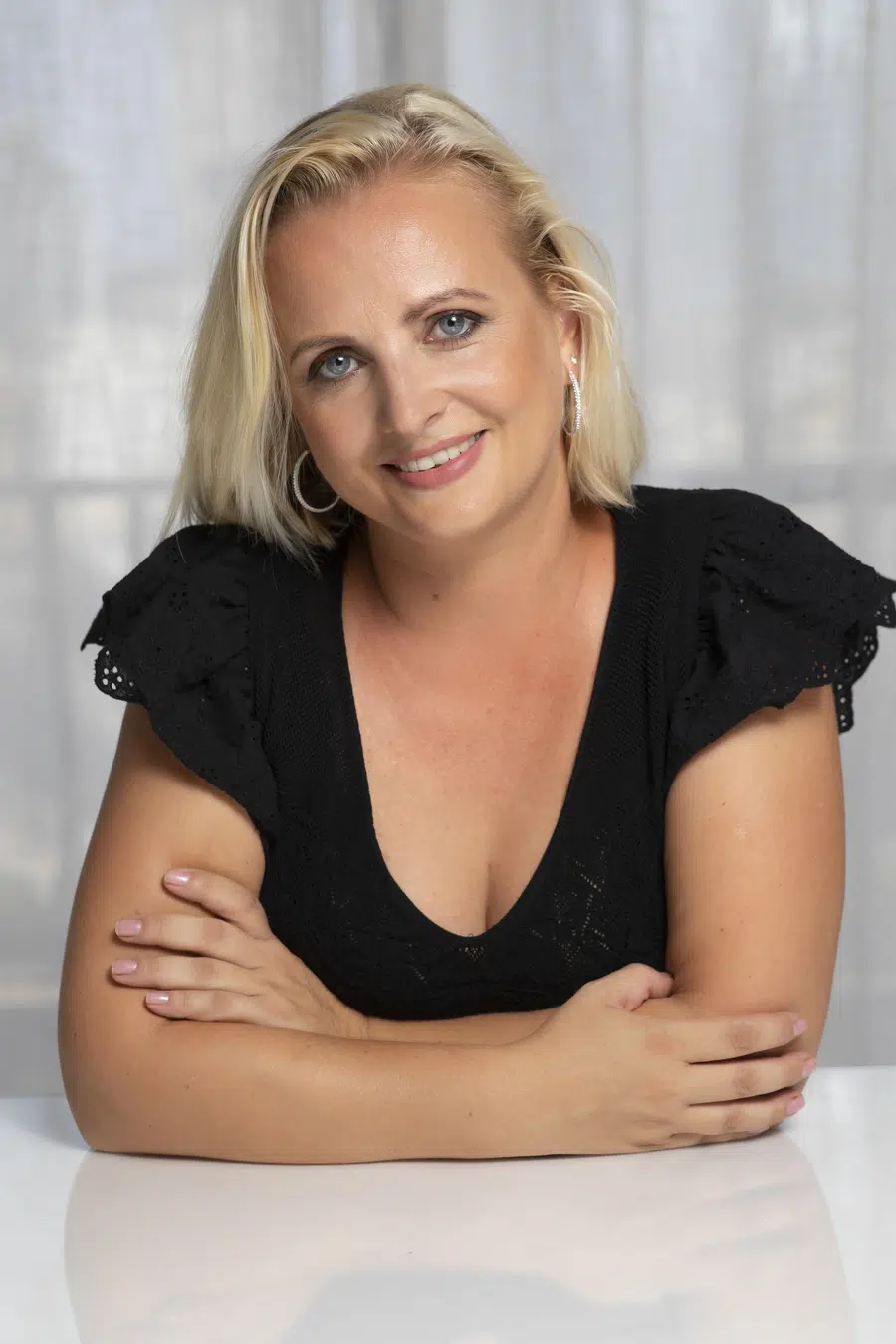 Krystyna is a blogger, coach and iDate speaker. She has been working in online romance and International dating industry since 2012 and is passionate about identifying the romance scam and giving dating tips and hacks. Join Krystyna for the dating service reviews and for finding ways to succeed with dating.
Krystyna focuses on International dating, which involves teaching men communication skills in a cross-cultural environment. She has been featured in many major publications including
DatingAdvice
,
Space Coast Daily
&
SWAGGER Magazine
.
Looking for more information? Feel free to get in touch to ask your questions or give feedback (see here:
Contact Krystyna
).