If you are a man looking for a long-term relationship with a beautiful Thai lady, then look no further. Thai ladies are popular for being really hot, but the means of getting to them can be a challenge to most men outside of Thailand.
The major challenges that affect men trying to get to know a Thai lady are long distance and language barrier. Therefore, it is important to find a dating agency that will remove barriers and enable you to interact freely with a Thai lady of your choice.
This article aims at reviewing ThaiCupid dating site, its pros and cons, the sign-up process, and how serious the dating site is, and how recommendable the site is.
ThaiCupid is a well-established dating site under Cupid Media Network with an aim of offering men from all over the world a chance to match with exotic Thailand ladies. The site has hundreds of thousands of hot single ladies that you can choose from.
If you are considering dating a stunning Thai lady, then look no further. ThaiCupid offers you a platform to interact with amazing beautiful ladies.
Unlike other dating sites that encourage casual dating, ThaiCupid aims at connecting couples that want to have a long-term relationship. Being under the Cupid Media wing, ThaiCupid takes the matching process very seriously, and that is what makes them so good at what they do.
Review of the sign-up process at ThaiCupid.com
The registration process is free, easy and convenient, and takes less than a few minutes. The user has a sign-up with Facebook option at his disposal. You are expected to fill in personal details such as name, gender, email, age, and password.
Once you create an account, it is approved immediately without any verification process. This is one of the drawbacks of the dating site.
Nevertheless, if you want to receive the verification badge, you must go through a verification process which involves providing your documents and other information. In addition, you will be required to fill in your basic details regarding your personality and interests. This is done to enhance your matching of getting your match.
The next step is to edit your profile. Potential matches will want to know more about you and therefore your profile is the best platform to showcase what you are. Here, you are expected to include information about your hair, your best features, body type, and physical arts such as tattoos and piercings that you may have.
Who are the female members on ThaiCupid dating site?
ThaiCupid claims to have over 3 million members. However, only 15% of that population are ladies. This is not a bad thing because there are hundreds of thousands of hot and single Thai women looking to get married to men from other parts of the world.
The user profiles are well laid-out and detailed. On their profile, you will find the following about the lady:
There are many dating sites on the internet that have ladies who already quit the site, but still appear on the user profiles on the website. 
Our advice to you: When you are browsing for hot and single Thai ladies, make sure to find members who have been verified. Non-verified members could pose as anyone, and we cannot guarantee that you will not be scammed.
How does ThaiCupid.com exactly work?
Upon completion of the registration process, you will get access to a number of profiles of beautiful ladies. However, the women in these profiles might not interest you as such. Thus, there is the advanced search feature that filters your searches to get the woman that matches your criteria.
You can apply various filters such as age, gender, distance, country, lifestyle, background and many more. All of these options have multiple questions, and users can set their own questions. However, you cannot proceed beyond this stage until you go through the verification process.
This puts off potential spammers from going beyond this stage. Communication takes place through various tools such as Instant Messenger, where there are tools such as translation services, live chat, among others.
Are there any special features on ThaiCupid?
The best feature on ThaiCupid is the Cupid Tags. Cupid tags allows you to put tags on your profile displaying your best traits. These tags are useful because your profile comes up each time it is searched by a member.
The block list is another special feature on ThaiCupid. If you meet people that you do not like or have received offensive messages, you can add those in your block list, and you will not hear from them again.
To reinforce your authenticity, you may decide to verify your membership by uploading your identification documents by uploading them on the website or sending them by email.
The instant messenger feature is another cool feature on ThaiCupid. It consists of a live chat with text and camera. However, it is only limited to paid membership.
Does the dating site have an app?
ThaiCupid has a mobile application that enables men to find and interact with Thai ladies on the platform. However, the application is only limited to Android users, therefore iOS users will need to use the website on their devices.
The application works the same as the website version. Its user interface is neat, but it is not as good as those of its competitors. More so, to set up your profile or to effectively use the advanced search tool, the website is the most convenient to use.
Is ThaiCupid.com a Good Dating Site?
ThaiCupid has a basic user interface that has a number of features to help you communicate with the Thai lady of your dreams. The website is themed blue and white which enhances the romantic experience. The website is easy to navigate through and choose the lady that impresses you.
However, it is not recommended due to the possibility of meeting scammers. This is supported by the lack of a mandatory verification process. Also, 15% of the population is composed of ladies. This means that there is increased competition, thus the chances of meeting the lady of your dreams are considerably slim.
Moreover, the features and advantages are not enough to subscribe to premium packages. According to most reviews on TrustPilot.com, the customer care is not reliable. All these reasons justify that ThaiCupid is not as good as other dating sites.
Can you get scammed on ThaiCupid.com?
The verification process uses email verification and it is interesting to know that it is optional. Therefore, the possibility of meeting people with fake profiles is quite high. Most dating sites under the Cupid Media Network conduct mandatory verification processes that involve checking ID cards to ensure that your account names and profile appear as detailed in the ID. However, it is not compulsory for ThaiCupid.
There is an option where you can provide an ID copy to verify your page to appear more genuine. Similarly, interacting with a lady who has a validated profile gives you confidence and you can rest assured that she is 100% genuine, and not a scammer. Therefore, while searching for Thai ladies, be sure to check for the verification badge.
Important to know:
The paradox here is that there is a feeble email verification process that is optional, and on the other hand, there is a strong ID verification process. It is up to you to decide how you verify your account. It is hard to get scammed if you are cautious.
How can I communicate on ThaiCupid.com without paying?
Despite not having numerous features for free memberships, there are a number of ways that you can communicate with other members without paying a single dime. Basic matching is an example, in that you can search for beautiful Thai beauties and get matched with them.
You can also send interest to a free or paid member, and receive messages from members with premium subscriptions. Thus, if you are just testing the dating site, you will find it useful. 
However, in order to get to know your match better, you will need to part with a few bucks to purchase premium packages.
How much does ThaiCupid cost in 2023?
Once you subscribe to a premium package, then subsequent renewals will be automatic to ensure uninterrupted communications with your potential match. To opt out of the automatic subscription, go to settings and deactivate the feature.
Gold membership charges are:
Platinum membership charges are:
The pricing is expensive, especially the platinum subscription. Taking into consideration the features and tools on the dating site, it is fair to say that you will not get value for your money. It is vital to first try out the dating site for free in order to access its standard features before purchasing a premium plan.
How reliable and serious is ThaiCupid?
The registration process is fast and easy, the navigation is easy to navigate through, and you can change your profile at any given time. The android app is also useful, and easy to use. The fact that the verification process is optional makes a person question the seriousness of the dating site.
The ThaiCupid customer service team is not dependable really. You can reach out to them using the customer service email. Unfortunately, They seldom respond to customer queries, and they take a long time to conclude the queries.
According to user reviews on TrustPilot.com, the solutions provided by ThaiCupid are not satisfactory. Other than that, the site is safe and secure to use.
Putting it together: What We Like & What We Don't Like
Thai ladies are very pretty, and many men would like to have one as a partner. ThaiCupid gives you the opportunity to connect with beautiful Thai women looking for long term relationships. The features on the site are not many, but are useful in helping you start dating as fast as possible. ThaiCupid has its ups and downs.
There is a lot of room for ThaiCupid to improve on to become reliable. ThaiCupid does not have the features to justify its price tag, and the free services are not as useful. However, this does not mean that you cannot meet the love of your life from the site.
There are better dating sites offering even better services. However, ThaiCupid has been in the industry for long, and they have the expertise of Cupid Media. This increases the likelihood of meeting your partner, as compared to other dating sites.
Wanna find out how to meet an amazing foreign woman and have experience in International dating, but you have no idea how to start it. Keep calm, we are right here to help! ☝️ Ask Krystyna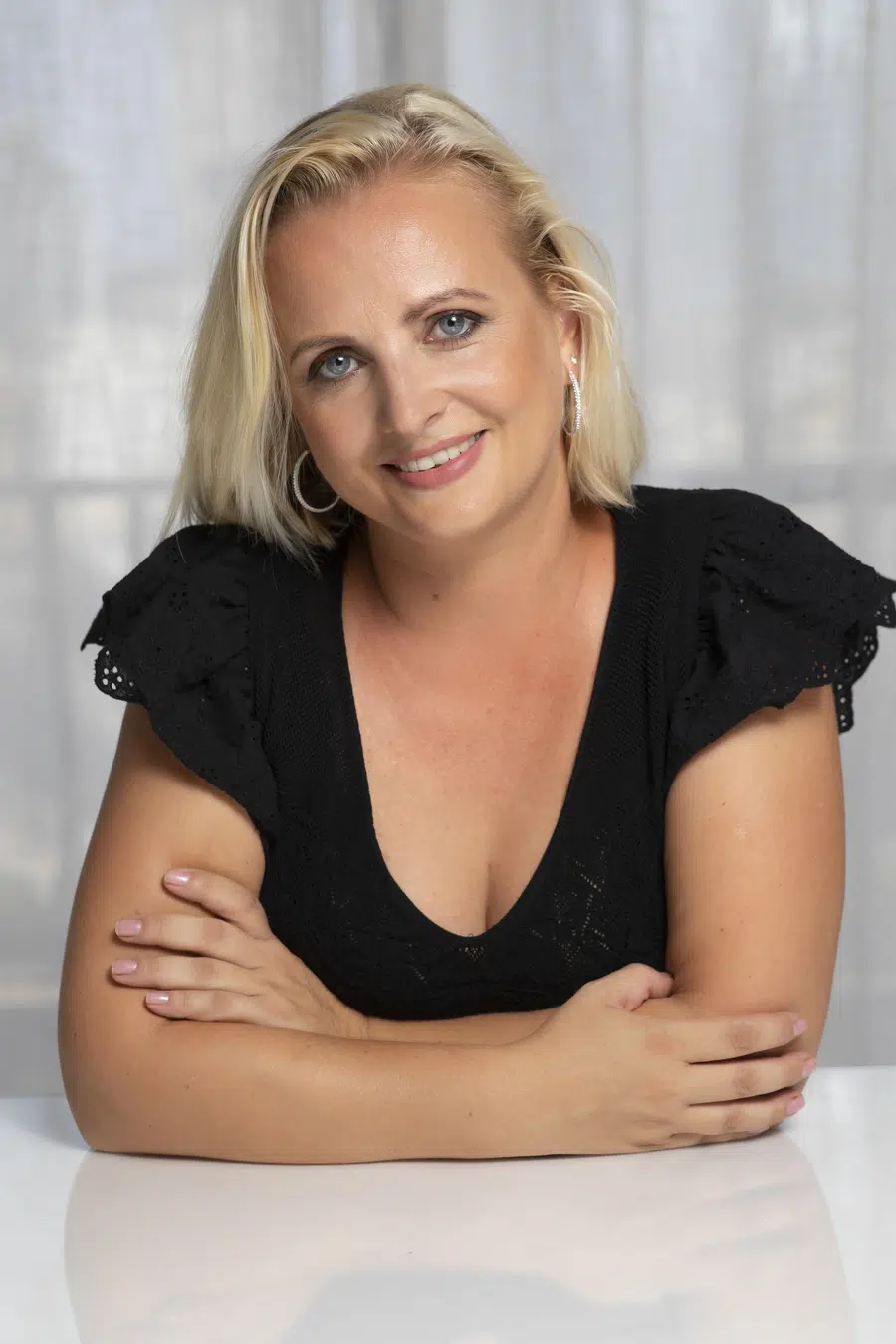 Krystyna is a blogger, coach and iDate speaker. She has been working in online romance and International dating industry since 2012 and is passionate about identifying the romance scam and giving dating tips and hacks. Join Krystyna for the dating service reviews and for finding ways to succeed with dating.
Krystyna focuses on International dating, which involves teaching men communication skills in a cross-cultural environment. She has been featured in many major publications including
DatingAdvice
,
Space Coast Daily
&
SWAGGER Magazine
.
Looking for more information? Feel free to get in touch to ask your questions or give feedback (see here:
Contact Krystyna
).