Do you consider yourself lucky when it comes to love?
We've all had some luck with love at some point in our lives, but if it didn't last and you're still looking, online dating sites like TheLuckyDate.com are probably an option you'd consider.
This dating platform looks great when you're looking at its main page, but does it provide the quality dating experience you want and expect from a good-looking International dating site?
Let's find out if there's really a chance for luck at love if you decide to sign up at TheLuckyDate.com.
What is TheLuckyDate.com?
One of the few places you'll see the company name on the site is when you decide to "upgrade" to premium.
The owner of TheLuckyDate.com is Menestios Limited, which is situated in Gibraltar. I could not find anything about the company on the internet except for a publicly-published company report.
This operator is BLACKLISTED. We conducted this review to see what they're all about and what they offer. Keep in mind this site review is purely informative. We recommend you use the below brands instead, for a safer experience.
The signup process at TheLuckyDate.com
The signup process on this site is just too simple. There's a Login and a Sign-Up tab, and to sign up, all you need to do initially is provide your gender, name, and date of birth and accept the dating site's privacy and membership policies.
Hereafter, you can either choose to sign in the easy way by just clicking on the "sign in with Google" option, or you can enter your email and password, which is just as easy.
The next step is filling in a questionnaire to help the system generate the most appropriate matches. Questions include age, area, religion, and physical traits. This is not compulsory, and you can skip the whole process if you want to.
Moving on, there's another questionnaire about yourself that asks questions about your location, physical traits, whether you have children, your education, and lastly, to add a picture. And, you can skip all of these steps as well.
As a final step, you are presented with about ten profile pictures containing names and ages, and you need to choose the ones you like.
After completing all of these steps, you are redirected to your dashboard. The dashboard reminds me of an Instagram-like interface with circular "stories" at the top posted by profiles. You also have a space where you can add your own.
Services offered at TheLuckyDate.com
Services offered at TheLuckyDate.com are your usual basic options plus a few variations of chat services, but nothing out of the ordinary.
Basic services include viewing profiles, liking profiles, adding profiles to your favorites list, going through photos, and getting matches based on the information you provided in your profile. 
Paid services include live chatting, messaging, sending pictures, and choosing from a rather limited collection of emojis to send to another profile.
Can I try TheLuckyDate.com for free?
After accessing my profile, I noticed a free trial option that included instant chatting, original-sized photos, and smart matches.
I have yet to come across any payment or subscription information on the site, and the trial doesn't stipulate how long it will last. Interestingly, it also says, "no credit card required."
The free trial gives you 2000 credits and the option to get the premium version. This means that this dating platform's "free" version is the free trial unless you're OK with looking at pictures only.
When clicking on the "get premium" option, you are surprisingly only offered more credits. I would not normally consider a "premium option" similar to a subscription service. However, the only option the site offered me was purchasing credits.
Here are the bundle options:
This may seem affordable, but live chatting with another profile will eat your credits at 200 credits per minute. To send a photo will cost you 1000 credits, and the site is beta-testing an audio/video option which will also probably require quite a few credits.
Then, to send one of a somewhat limited collection of suggestive emojis, you'll need to fork our 500 credits. It turns out that using this platform is ridiculously expensive. 
Is TheLuckyDate.com easy to use?
The platform and interface are straightforward to use, and the design is clean and attractive. There is not an overload of options, so it's easy to choose what you want to do, mainly chatting with some of the girls.
Along with a profile picture, you can add a background in the form of a short, soundless video or photo. I haven't seen this on many other sites, as many sites still have an archaic look and feel.
Review of the female profiles at TheLuckyDate.com
The pictures of the women on this dating app remind me of all the other profile pictures I've seen similar dating apps — semi-professional, heavily photoshopped, and a uniform kind of style when it comes to hair, makeup, and clothes.
Where's the individuality?
I used my free credits from the trial to message chat with the first random online profile I could find, and to my surprise, there was an almost immediate response.
I couldn't send a lot of messages as one message appears to cost 200-300 credits, but whoever was behind the profile went straight to the point by asking me what I was looking for on the site after I chose the suggested conversation starter provided, saying "do you like comedies or thrillers?"
Generic questions get quick answers, but ones that require a specific answer, like "what is your favorite movie?" take a lot longer, which made me suspicious.
The profile I was chatting to was very complete, with the bio written in very poor English. However, I could not really find any personality in the chat, and I got the idea that I was chatting to a bot or an employee from the company checking me out.
User Experience on Trustpilot.com and Sitejabber.com
SiteJabber's overall rating for TheLuckyDate.com is neither good nor bad. Currently, it stands on three stars from 22 reviews, and the featured positive review's heading is "so far, so good."
I don't know about you, but that doesn't really tell me anything concretely positive about the site, so let's look at Trustpilot.
On Trustpilot, the rating is four stars, which is significantly higher. Still, the positive reviews focus on the site as a flexible platform for flirting and not about finding a real partner. Additionally, several reviews are warning potential customers that the site is not only costly but also a scam.
Overall, these ratings are not up to standard — if a dating site wants your hard-earned money, the overall majority of their customers should be at least satisfied with a primary aspect of the site.
Contact Options at The Lucky Date
Contact options at The Lucky Date? What's that?
You'll have to look very closely to find the link to TheLuckyDate.com's customer service email.
And, there is no live chat, so you'll just have to send an email and hope for the best.
This is definitely not up to scratch.
Our Verdict: Not So Lucky After All
If you're looking for a genuine partner and a serious relationship, the chances are that you're not going to find your other half on TheLuckyDate.com.
From getting a lot of hits even though I had no profile information and no preference information to having a strange, interrogative conversation with a thoroughly airbrushed woman, I think that the cost of the services and credits is the last straw here.
Don't let the site's updated and modern look fool you — TheLuckyDate.com is a waste of your precious time and money.
Alternatives to TheLuckyDate.com
Don't be discouraged, though. There are better options out there. Check out the alternatives to The Lucky Date below: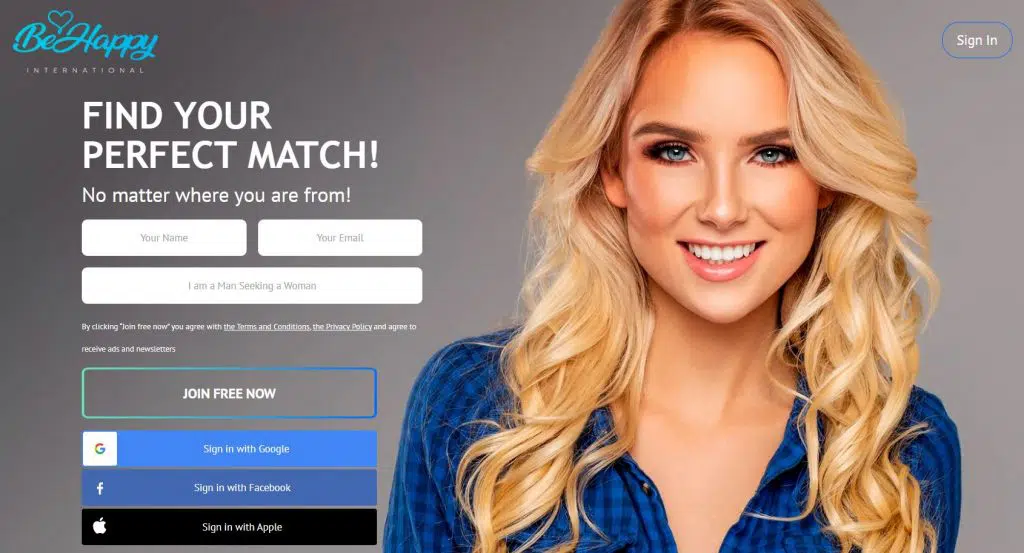 This dating app has some unique ways members can communicate, and the membership demographic is very diverse. If you're female, you get to use the site for free. Otherwise, services like messaging and video chatting remain a premium feature.
The site also offers a very popular mobile app version for download on iOS and Android operating systems. If you're looking at purchasing credits, the minimum credits start at 20 credits for 2.96 USD. That works out to be 15 cents per credit, which is very reasonable.
Loveme.com (A Foreign Affair)
LoveMe, also known as "A Foreign Affair," is an international dating site that connects interracial singles from across the world on its site and by organizing international Singles Tours.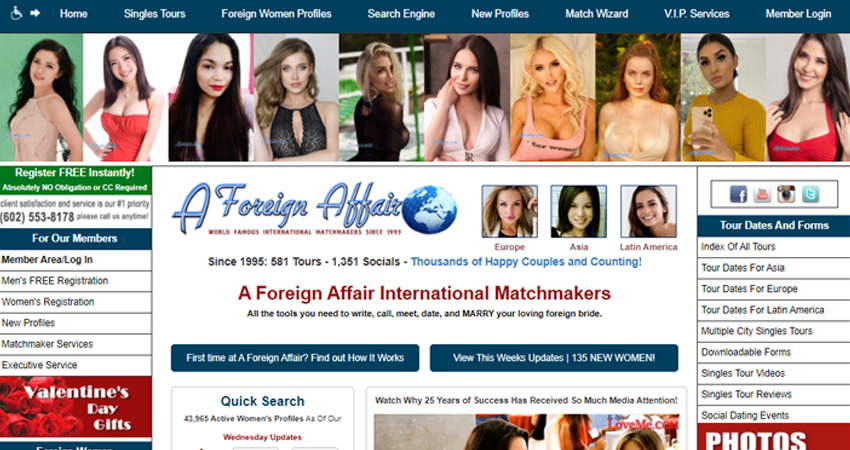 If you're looking for a partner with whom you can cultivate a serious relationship, or if you're specifically looking for an interracial relationship, even if you're only into casual dating, then Loveme.com is definitely an option.
Women can send messages for free, but most options are feel-based. These include messaging for men, joining singles tours, viewing private videos, and having a three-way phone call with a translator. Premium membership starts from 29.95 USD monthly, along with an activation fee.
Learn more about Loveme.com
Cuteonly.com is not an ordinary "mail-order bride" online agency. In fact, CuteOnly.com claims to feature only the most stylish and attractive Russian, Ukrainian, and Baltic women who are all looking for international relationships, love, and marriage.
This dating site has a more secure verification process than most by conducting interviews with female site members before making their profiles public.
Additionally, it is free to register, but you will require a monthly subscription if you actively want to contact women on the site. Members can contact each other directly without any mediator present, which is also a plus.
Wanna find out how to meet an amazing foreign woman and have experience in International dating, but you have no idea how to start it. Keep calm, we are right here to help! ☝️ Ask Krystyna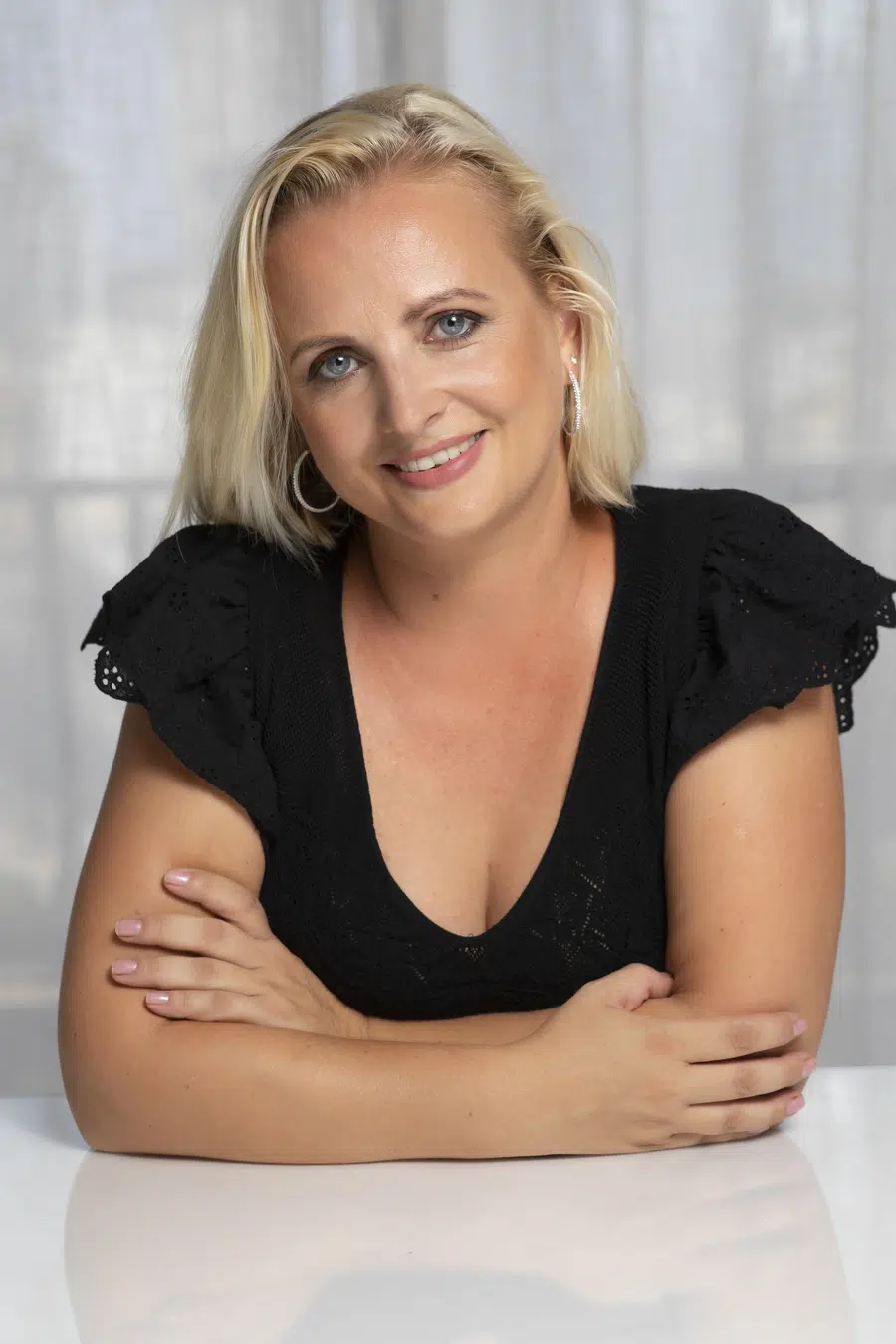 Krystyna is a blogger, coach and iDate speaker. She has been working in online romance and International dating industry since 2012 and is passionate about identifying the romance scam and giving dating tips and hacks. Join Krystyna for the dating service reviews and for finding ways to succeed with dating.
Krystyna focuses on International dating, which involves teaching men communication skills in a cross-cultural environment. She has been featured in many major publications including
DatingAdvice
,
Space Coast Daily
&
SWAGGER Magazine
.
Looking for more information? Feel free to get in touch to ask your questions or give feedback (see here:
Contact Krystyna
).