Are you looking for a serious relationship with a Turkish lady that could lead to love and marriage? This article gives you insight into how best to go about it.
It also opens your eyes to the Turkish way of life, what makes their ladies stand out and why you should consider signing up. The article guides how you, as a love seeker, can zero down Turkish women who meet your criteria.
In essence, the article creates a link between Turkey and the world. It also shows why TurkishPersonals should be your go-to platform when looking for love.
Introduction to TurkishPersonals
TurkishPersonals.com is a dating platform that unites Turkish singles actively looking for love. The end game is finding love, and is open to anyone, including foreign men, for long term commitments.
The platform is part of the World Singles Network, which boasts over 8 million connections every year all over the world. Founded in 2002, the site is the largest Turkish online dating platform in the world.
The platform is part of the World Singles Network, which boasts over 8 million connections every year all over the world. Founded in 2002, the site is the largest Turkish online dating platform in the world.
If you are interested in meeting beautiful Turkish women and men, TurkishPersonals.com should be your first stop. It gives you the platform to search, match, chat and connect with millions of single Turkish men and women.
It also features Turkish singles gathered from all over the world. Be it the United States, United Kingdom, Canada or Australia, the site brings eligible Turkish singles near you. Join the platform and enjoy romantic chats and long term commitments from eligible Turkish singles near you.
Features and services of TurkishPersonals
TurkishPersonals brings together Turkish people from all over the world. It also allows profiles from other places in the world interested in the Turkish way of life. They have to follow the sign-up procedure and complete their profile. Once the system validates the account, they can choose from the profiles available the type of women/men they like.
However, to get suitable matches, update the profile with attractive photos and update your location. It brings you the people nearby and their biodata from which you can select.
Matching singles depends on the following factors:
TurkishPersonals main service is matching singles. The platform facilitates meetings between 2 singles. However, they have to like each other's profiles, after which they can engage further and hopefully go out on a date.
TurkishPersonals price – How Much Does TurkishPersonals Cost?
The platform has 3 Platinum Power offers. There are monthly, quarterly and semi-annual offers.
Interesting to know
Turkish women have dark skin, burning eyes and dark brown hair. All these are properties of crossbreeds between Asians, Europeans and Africans. If you marry a Turkish girl, the marriage grants you citizenship status.
Is TurkishPersonals.com a good dating site?
The properties of a good dating site come from its features; how easy and convenient it is to get a date. TurkishPersonals has all the properties that make it a good dating site. Some of the features that make it stand out include:
What is the profile quality at TurkishPersonals?
A significant part of the profile is the picture(s). The system accepts high-quality images, which brings out the best in you.
The other parts of the profile capture the essential data. Be it a mobile app, tablet browser or the main website, every detail comes out bold and clear. There are 3 distinct menu bars:
If you subscribe to the platinum power, you get both the basic and in-depth profile setup. The premium subscription allows you to go to the inbox without necessarily matching first.
Since each person puts up their best pictures, the profile is clear and of high quality. Also, the dating site has bright colours that make the whole profile attractive. All menus have pointers that make it easy to identify actionable activities.
Lastly, each menu has notifications that signal you if there is any unread message. They are in red, which captures your attention for faster action.
Is it safe to use TurkishPersonals.com?
As you sign in to the platform, you agree to all terms and conditions. One of these terms is the privacy policy. TurkishPersonals has a secure platform that keeps away any possible intrusion. It guarantees privacy for all personal and financial information on the platform.
Secondly, unless you authorise TurkishPersonals to release your information, no one can access your data. All TurkishPersonals staff are bound by law not to release any personal information.
However, TurkishPersonals will not be liable for any information loss due to the user's negligence. All TurkishPersonals account have passwords that only the account owner has access to. Account owners should never leave their accounts unattended.
Also, whatever happens offline is the account owner's responsibility. They can share anything on their terms. TurkishPersonals will not be held accountable for any activity happening off their platform. Users should take care of themselves if they meet their matches physically.
How easy is the site to use?
Once you sign in and update the relevant profile requirements, it is easy to navigate different profiles. The interface is user friendly, brings the biodata upfront and shows who is online.
Using such information makes it easier to identify a potential match and speeds up the process. Features such as age and distance imply suitability, and if both persons share common interests, matching becomes easier.
If you want to subscribe to Platinum Power, payment is faster and easy. The e-wallet payment system has secure links to the two platforms, making payments quicker and efficient.
Customer support options in our review
The first point of call is the Frequently Asked Questions page which has answers to all common questions. Secondly, TurkishPersonals has a live chat box where singles can interact with the customer service.
Thirdly, there are phone numbers for customer support in the US, UK, Australia, Canada and Sweden. Users can call and talk directly to the customer service representatives.
Those in the US can visit World Singles Office at Golden Lantern St Number 19 Dana Point in California.
How to sign up at TurkishPersonals.com
Go to the TurkishPersonals.com homepage, and zero down to the "Join FREE Now" window. Fill in the details as prompted. Prioritise your gender, what you are looking for and your location.
Fill in your date of birth, email address and your preferred username. The system sends a validation link to the email address. Click on the "Validate your email address" link to activate your account.
Random Facts that you Won't Believe are True:
Women in Turkey still face social discrimination. Stand up and be the voice the world needs to celebrate the Turkish woman.
Is it worth paying for TurkishPersonals?
The Platinum Power subscription gives you access to all features on the TurkishPersonals platform. Top on the listing is unlimited chatting. You can send a message to anyone even if you haven't matched.
It also allows you to access more filtering features that narrow down the search to specifics. Matching becomes more accessible and faster.
Did you know?
Do you know Turkish women are among the most praised women in songs, paintings and poems?
Since it is a race for the most desirable, your profile ranks higher on the platform than basic profiles. It gears you to more singles, enhancing your visibility on the platform.
Most importantly, it eliminates all adverts that come with the profiles. It gives you time to sample out singles without interruptions.
Putting it together - what we like and don't like about TurkishPersonals.com
TurkishPersonals introduces us to Turkish culture and social life. It allows users to meet, interact and date Turkish women. Moreover, it pools the user to over 8 million other singles on the World Singles Network.
Secondly, it makes dating easy, safe and objective. The platform narrows down people to their preferences, speeding up the matching process.
However, the platform's name "TurkishPersonals" might limit its reach among people who might think it is an exclusive dating site. The site administrators can bookmark it as a worldwide dating site to bring in more people from other cultures.
Wanna find out how to meet an amazing foreign woman and have experience in International dating, but you have no idea how to start it. Keep calm, we are right here to help! ☝️ Ask Krystyna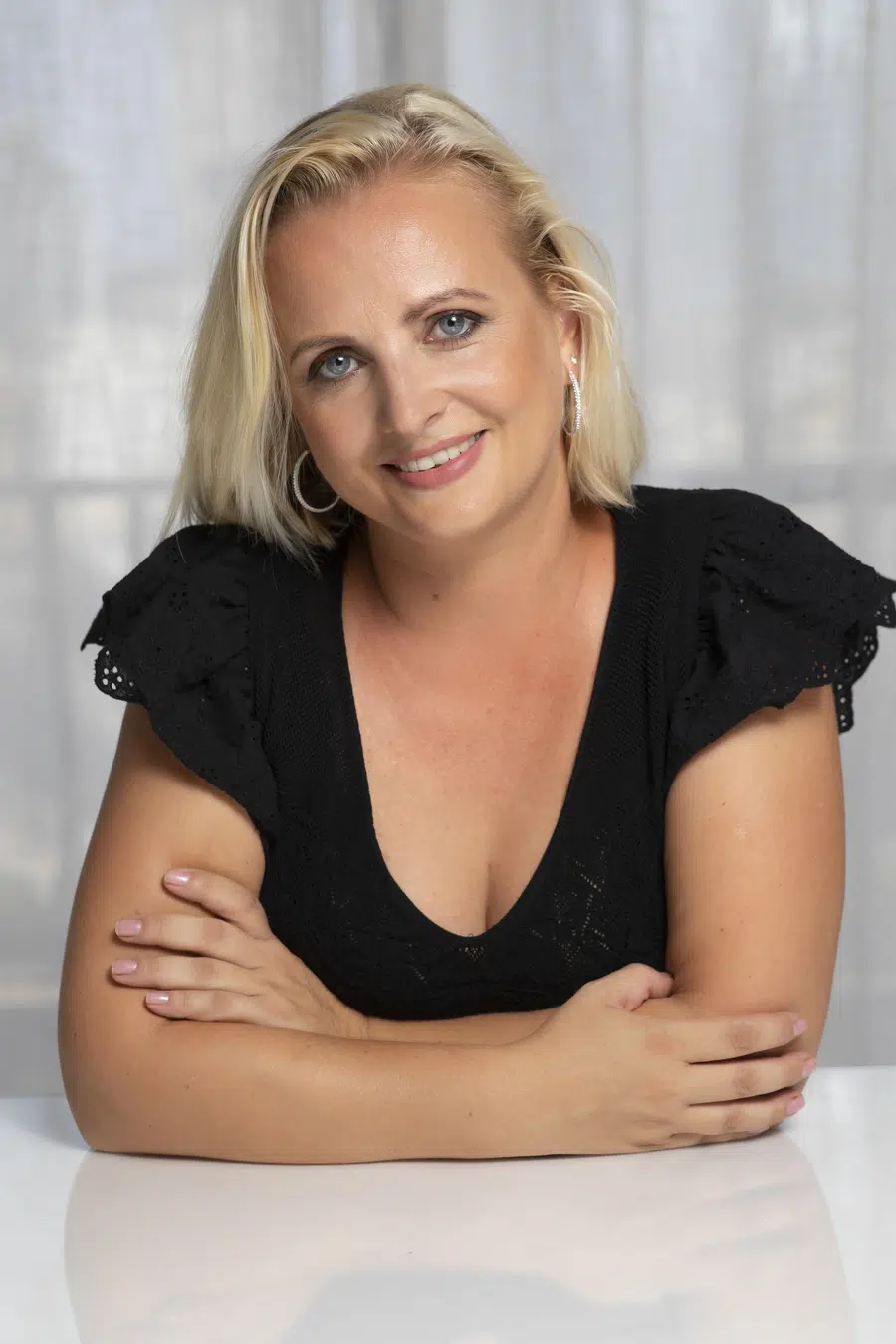 Krystyna is a blogger, coach and iDate speaker. She has been working in online romance and International dating industry since 2012 and is passionate about identifying the romance scam and giving dating tips and hacks. Join Krystyna for the dating service reviews and for finding ways to succeed with dating.
Krystyna focuses on International dating, which involves teaching men communication skills in a cross-cultural environment. She has been featured in many major publications including
DatingAdvice
,
Space Coast Daily
&
SWAGGER Magazine
.
Looking for more information? Feel free to get in touch to ask your questions or give feedback (see here:
Contact Krystyna
).