Are you wondering if Once (ex uDates.io) is a legit and reliable dating site? Can I trust this service? Is it worth my money and time? Our team decided to analyze this site and answer these questions from our readers. 
Today we are going to check if Once (ex uDates.io) is as good as the service presents itself. 
The slogan Match and Chat and the homepage look rather attractive. The app promises to be legit and a good choice to download if you want to find in a short time a soulmate or a person to spend good time with just from the next block. But to see the true picture we should dig deeper. What we also did for you. 
We will find out the services provided, look through the customer reviews and check the registration options as well as memberships and costs. 
Briefly About The Company
The app uDates was released in 2019 and was updated and renamed to Once (www.getonce.com) in 2023.The app was developed by Xeanco Limited, a company registered in Hong Kong, which also owns another dating platform – PinaDate – Filipino Dating App.
The Once app is available in three languages: English, German, and French. It is claimed to be suitable for both traditional and LGBTQ+ singles. 
I have checked different reviews and opinions and almost all of them warn you to avoid this app. 
Let's find out the reason why.
This operator is BLACKLISTED. We conducted this review to see what they're all about and what they offer. Keep in mind this site review is purely informative. We recommend you use the below brands instead, for a safer experience.
How to sign up Once (ex uDates.io)?
You will not have access to the member's profiles without registration. 
For being registered you should give your true email or use google account. Other obligatory data that you should give are: the date of birth, a photo, the gender (yours and the person you are looking for) and also location (country and a city). 
On the final step of registration the app proposes to pick up 5 vibes (interests or features of your character) from several categories like Romantic, Lifestyle, Personality and so on to improve matching algorithms. 
There are only two possible filters of profiles. One is the gender of the searcher and his/her desired match (man-woman, man-man, woman-man, woman-woman) and the other filter is the age from 18 to 80+.
Services Offered at Once (ex Once (ex uDates.io))
Here is a brief overview of the dating services on this platform: 
Premium membership includes:
The app presents this 4 features as top once:
Let's see how they work. The Once app invites you to start conversation from the moment you enter. It also offers you to watch free broadcasts which are made by the females, presented like members who are interested in creating video content and receiving virtual gifts but are also single. 
During the stream a female sitting in front of a camera making  members write her fair words and sending her presents, she answers questions and gives advice in a flirty manner. 
You can subscribe to a female you want to follow and her profile will be shown in the separate window. But it seems to me you can never date a woman from a broadcast. 
Can I Try Once (ex uDates.io) For Free?
Both yes and no. Because the registration and checking of profiles are free, but the main features of the app – the conversation – is charged. 
Once (ex uDates.io) Costs in Our Review
Registration is free but any other activity, like chats or gifts, should be bought for Coins. 
Coins costs are the follows: 
I should mention that there is a possibility to get free access to the services if you are qualified as a Popular Member. Every Member is entitled to qualify as a Popular Member. 
And to qualify as a Popular Member a user should:
If you would like to have access to more services you can buy Premium Membership. Membership prices may vary based on region, length of subscription and more. 
Review of The Female Profiles at Once (ex uDates.io)
And now let's have a look at female profiles. Most of them have beautiful photos and at least one professional. 
Some profiles contain brief information, but most of them are purely complete. In some profiles there are private photos which can only be seen after making contact with the woman for additional charge. 
Almost every profile has lots of vibes, obviously, to receive more matches. The last field is supposed to contain information about  education, work, language, marital status and so on and is usually not complete. Based on my blogging and coaching experience I would say that most profiles look fake.
Contact Options in Our uDates.io Review
In case you are not happy with something on this site you can only send an email to the customer service [email protected]. 
The same thing with canceling paid membership, you have only this email and they promise to reply within 48 hours. 
uDates.io User Experience: Trustpilot &/or Sidejabber reviews
The app was downloaded by more than a million persons, is rated on Google Play with five stars and has more than 45 thousand positive reviews. But pay attention that from the very first review users set one star rank and complain about the content. I think it is a good reason to be careful with the Once app. 
To make a full picture about the Once app I looked through the reviews on different sites. The majority of them are negative and warn you not to register on it. For example, on Trustpilot there are 15 reviews and 100% of them are one star. The same thing with other sites. Actually, I've found only one positive review and it looks like it was from a bot. 
The general opinion in most reviews is that the app is dangerous for your wallet. 
Another similar thought is that the profiles do not look like true ones, because people are too pretty and not from real life. 
Some customers complain that they spent thousands of dollars and didn't have a chance to establish contact outside the app.
I signed up for this app and one more warning sign for me was that in the very moment I entered the app I received five invitations to chat and in a couple of minutes I received a "Perfect match" (three our vibes were similar) which also invites you to write a message. It feels like they push you to start a conversation all the time. 
To be honest there is nothing else to do in this app like to chat, but you should pay money for every single message. So you pay money for premium membership and hope you will get unlimited chats with anyone. 
And there you will meet another trap. The popular members are the only true ones. And if you want to chat with them you should make an additional payment. 
In the Terms and Conditions section they promise not to sell your personal data but they can share it with several public and other members including marketing partners. It's like your personal data will not be safe. 
Actually, you can use this site without giving them your personal data until you start chatting, then you should give your credit card details. 
Based on my experience I advise you to think twice before sending money to the company that doesn't give detailed contact information. 
The Verdict: Not Recommended!
We strongly advise you not to register on this app. It is made to take away your money and give nothing back. You can sign up for free, but you cannot chat with other members. Even if you have charged membership it also doesn't open all the services provided by the app. 
Profiles are poorly completed and make an impression of being fake. What is worrying is that it is next to impossible to communicate with a match outside the platform. 
The majority of customers consider this app as a total scam, because it uses all possible ways to get money from you. The subscription is not expensive, but if you really want to chat with a real woman you will spend a lot of money on coins to pay for every message.
The absence of detailed contact information and safety policy do not appear to be trustful. 
So if you want to find a soulmate to chat or to spend good time with, it is better to find another dating app or site with a more clear reputation.
Have you got any experience with this dating service? Happy, not happy? Please share your experience with us!
Wanna find out how to meet an amazing foreign woman and have experience in International dating, but you have no idea how to start it. Keep calm, we are right here to help! ☝️ Ask Krystyna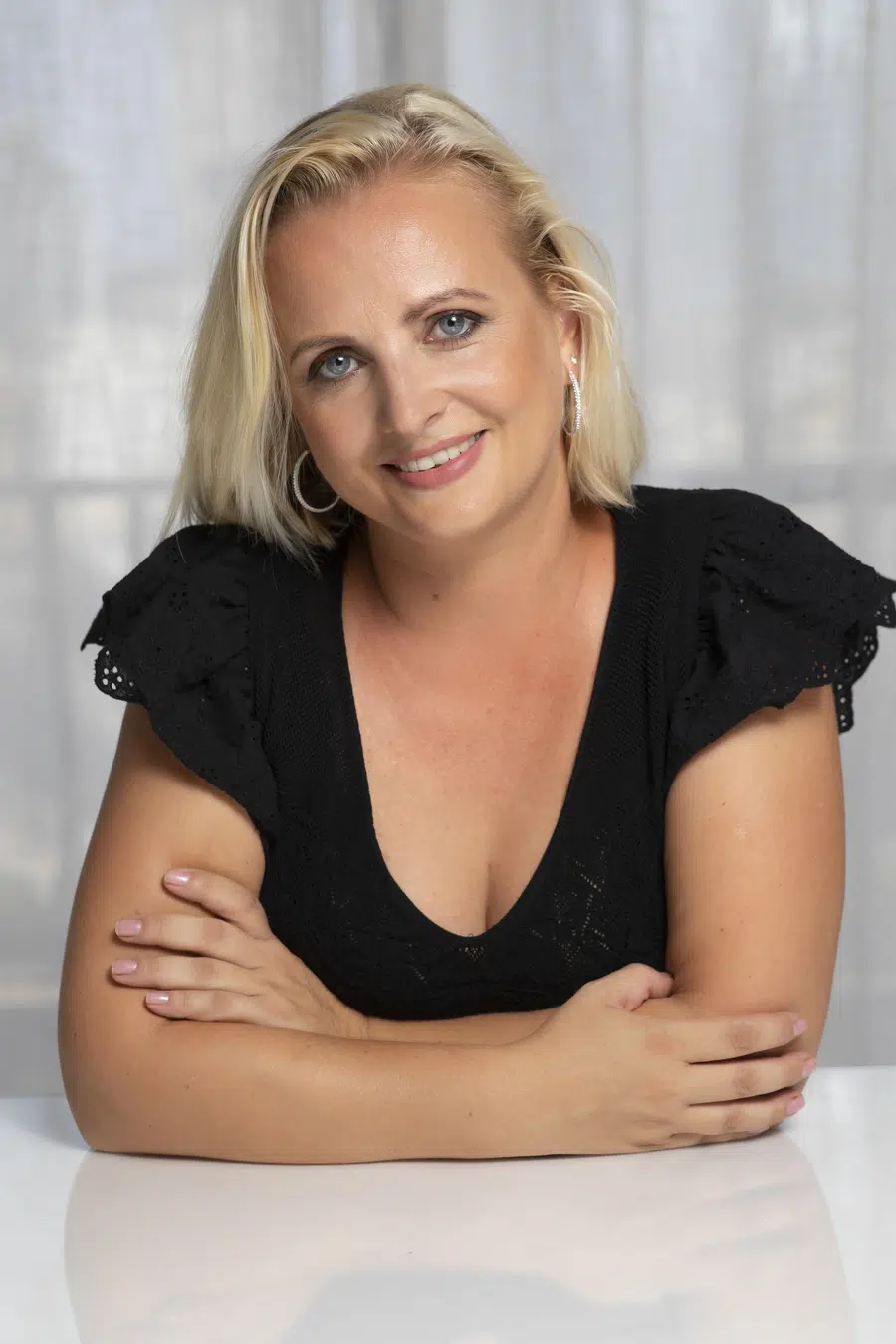 Krystyna is a blogger, coach and iDate speaker. She has been working in online romance and International dating industry since 2012 and is passionate about identifying the romance scam and giving dating tips and hacks. Join Krystyna for the dating service reviews and for finding ways to succeed with dating.
Krystyna focuses on International dating, which involves teaching men communication skills in a cross-cultural environment. She has been featured in many major publications including
DatingAdvice
,
Space Coast Daily
&
SWAGGER Magazine
.
Looking for more information? Feel free to get in touch to ask your questions or give feedback (see here:
Contact Krystyna
).