I must say, some dating sites seem to offer it all, and it makes it irresistible to go onto the platform and take a look around.
Sometimes, you are pleasantly surprised, but sometimes, the only part of the dating site that looked so promising was the landing page.
VictoriyaClub.com has a very promising landing page that offers all kinds of customer-oriented services. Is this dating site the real thing, or is it another online Venus Fly Trap for men who are genuinely seeking a forever partner?
Read on to find out if Victoriya has any secrets.
One secret VictoriyaClub.com is not keeping from us is the company that is operating the dating website.
All the information about this company that is based in Prague, can be found at the bottom of the page, including the physical business address.
The name of the company is Mirrano corp., and the site specifies that it is specifically geared towards men looking for women.
This operator is BLACKLISTED. We conducted this review to see what they're all about and what they offer. Keep in mind this site review is purely informative. We recommend you use the below brands instead, for a safer experience.
The signup process at VictoriyaClub.com
As always, there is more than one sign-in option, in case you miss it
Even before you sign up, random profiles of women pop up with messages, inviting you to start chatting. If you stay on the main page long enough, you'll see that there is a sequence of these pop ups, and eventually, the same profile picture will appear again with the same message.
All you need (red flag!) to sign up is your name and email and tick a user agreement box. I smell a rat.
Once you pass this step, a password is supposed to be sent to you via the email you used to sign up.
However, I was not able to access the site or create an account, but the weirdest thing about this site is that you don't really have to be signed up to get lots of details about VictoriyaClub.com.
Dating Services offered at VictoriyaClub.com
VictoriyaClub.com offers some of your run-of-the-mill services, but also suggests that, if you have some special requests, the service can also accommodate those — you just need to speak to customer support.
The services the listed on the site include:
Can I try VictoriyaClub for free?
Surprisingly, there are a few things you can do for free on Victoriya.com. However, they are either not very useful or need to be combined with paid services.
Here are your free options:
The online dating agency currently has a 50% off plan where you pay 4.88 USD  for a plan that includes three private messages, six private photos and videos, and 30 minutes of chatting. 
However, this is a credit-based service, so you'll need to purchase credits to do more on the site. The minimum rate is 13 USD for 40 credits.
Here's what you can do with them:
Some of these options are pretty shady, especially the last one. So, you need to spend 299 credits to get one of the women on the site's personal phone number or email? What if it's fake? That's a lot of money if you take into account that 40 credits costs you 13 USD.
Is VictoriyaClub.com easy to use?
As I was not able to log in, I'm not sure about the usability of the site. In fact, I'm probably supposed to say that it's not usable at all. However, I did find a goldmine of information on it's extremely busy homepage.
There is so much information, options, and advertisements for promos on the homepage that it is actually difficult to take everything in at once.
At the top, you have the stats of how many women are online, a link to the services the site provides, an "extra services" link, and a customer support link.
Then, there is a main display of flashing promotions, two boxes that invite you to sign up, and constant pop ups of "women" that want to chat with you. Oh, and don't forget the "webcam chat" option floating on the bottom right-hand side.
All of this on one page even before you sign in!
A Review of the female profiles at VictoriyaClub.com
You can get a good look at the profiles and take advantage of the "free" services even if you're not signed in or registered on the site. So, I took full advantage of this and looked at the profiles of the 599 girls that were online at that point.
I didn't look at all of them, but I took a good look. The pictures look like they come from a professional photography site like Shutterstock or even from a royalty-free site like Pexels.com.
The pictures are immaculately edited, the women all know how to pose in front of the camera, there is not a smudge of mascara anywhere. Here and there, I spotted a photo that looked more natural, but the majority looked like they were sourced online.
The women can also show you what they are looking for by adding icons. Most of them want to travel, are looking for marriage, and also want to communicate. I have the options to like, wink, add to favorites, or send a message even though I'm not registered.
VictoriyaClub User Experience on Sitejabber.com
Even though VictoriyaClub.com gets a glowing 4-star rating on SiteJabber.com, the Q&A section on the same site says something very different. Comments here indicate that most experienced the site as a scam.
Many of these reviewers also picked up strange occurrences like constant generic messages and bot-like activity.
Contact Options at VictoriyaClub.com
The site has a very visible customer support link, but you can only access either the FAQ section or submit a ticket.
Thus, no live support, and whether your query will ever reach someone is a question that remains unanswered.
Our Verdict: Victoriya's got too many secrets
This is a clear stay-away. Apart from not even being able to register but still use the service to some extent is not only strange but also against most rules associated with trusted online dating sites.
There is no viable contact option, bot-like activity like recurring chat requests that contain the same message from the same profile popping up, and sketchy profile pictures just about does it for me
Here is our verdict: Don't try VictoriyaClub.com.
Alternatives to VictoriyaClub.com
There are other Russian and Ukrainian dating options to consider, so take a look at three of them below:
Loveme.com (A Foreign Affair)
LoveMe is a dating site also known as "A Foreign Affair." It's a global dating agency whose goal is to connect interracial singles from across the world.
This site has some interesting features that include hosting international singles events, free services for women, and phone translation services.
Joining means choosing a membership plan, and you can choose between Gold and Platinum. Monthly fees start at 29.95 USD.
Learn more about Loveme.com
BeHappy2Day.com offers quite a few special services, and the agency boasts customers from across the world. To accommodate global interaction and new love between people from different continents, there is an interpretation service available in thirteen languages.
Instead of a subscription service, the site works with credits, and 14.99 USD will get you 20 credits to start off with.
CuteOnly.com only features the most gorgeous Eastern European women from Ukraine, Russia, and other parts of Eastern Europe looking for a serious international relationship and maybe even marriage.
You can register on CuteOnly.com to get a feel for the site and women, but if you want to start connecting with some of these lovelies, there are subscription options available with no recurring or unnecessary fees.
On this unique international dating site, men and women can converse and contact each other directly without the ongoing supervision of a site mediator.
Wanna find out how to meet an amazing foreign woman and have experience in International dating, but you have no idea how to start it. Keep calm, we are right here to help! ☝️ Ask Krystyna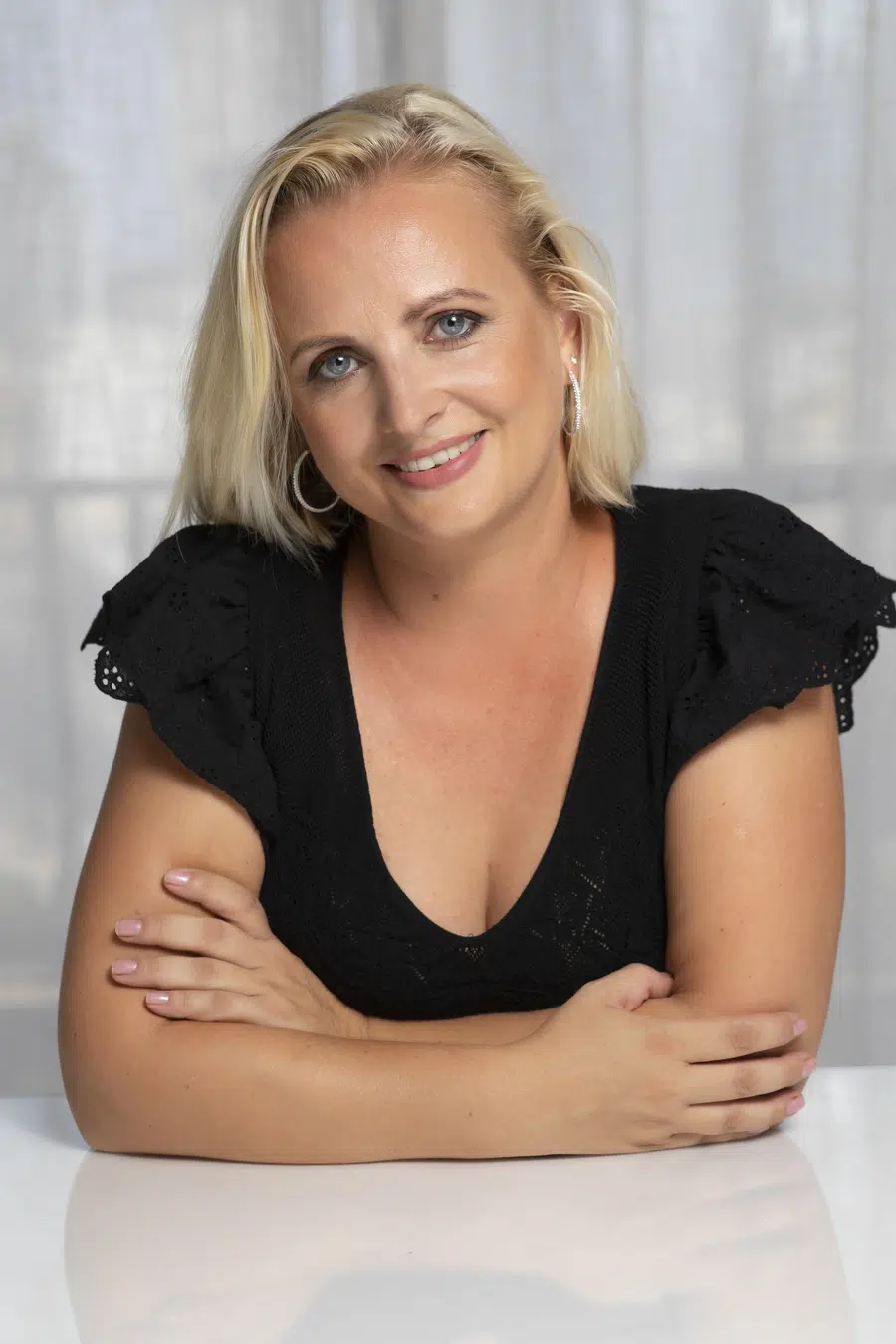 Krystyna is a blogger, coach and iDate speaker. She has been working in online romance and International dating industry since 2012 and is passionate about identifying the romance scam and giving dating tips and hacks. Join Krystyna for the dating service reviews and for finding ways to succeed with dating.
Krystyna focuses on International dating, which involves teaching men communication skills in a cross-cultural environment. She has been featured in many major publications including
DatingAdvice
,
Space Coast Daily
&
SWAGGER Magazine
.
Looking for more information? Feel free to get in touch to ask your questions or give feedback (see here:
Contact Krystyna
).