We often have the belief that love is a beautiful thing. However, you can agree with me that finding love may not be as easy as we all think. It takes friendship, commitment, patience, and so many other traits and qualities that encompass love. Thanks to technological advancements, singles worldwide can use developed dating sites to find a suitable partner.
In addition to interracial marriages, dating sites and apps provide a platform for singles to communicate.Even with online dating, some bit of commitment, transparency, honesty, and patience is vital if you are serious about getting a partner.
Today we shift our focus to a specific dating site, VietnamCupid. Here are some random facts that you won't believe are real about it. Is VietnamCupid a good and reliable dating site? Is it worth paying for VietnamCupid.com? Does VietnamCupid actually work? In this review you will find in-depth responses to all your questions.
VietnamCupid is an online Vietnamese dating site with over 1.5 million members. It successfully connects thousands of singles from Vietnam with their ideal partners. It is part of the Cupid Media, a network that is well established and operates similar dating sites. Cupid Media has only one commitment to connect singles worldwide for love, dating, and long term relationships.
Since its founding in 2000, cupid media operates based on religion, ethnicity, special interests, and lifestyle. It has also seen over 60 million singles register across the company's sites.
VietnamCupid has the largest Vietnamese singles database, advanced message settings, and detailed search facilities to help you find the perfect match. If you are surveying for a fun-filled, unique, and safe Vietnamese dating experience, then this right here is for you.
Did you know?
Online dating is not very popular in Vietnam? For this reason, VietnamCupid has the most extensive member base of Vietnamese people since there are not many sites in the market.
Review of the sign-up process at VietnamCupid.com
Opening an account is quite simple and straightforward. Did I mention that the process is free? There are just two steps required, and these are:
If you have an existing Facebook account, it should be easier since the system automatically imports the necessary information from your account.
The platform requires you to verify your email address, ensure that you provide a valid one.
Who are the female members of VietnamCupid dating site?
A majority of the female members of VietnamCupid dating site are Vietnamese women. These Vietnamese singles mostly look for American or European men to marry or date. However, there are other women from different countries of the world that are members of the site.
Interesting to know:
Women make up only about 35% of the site's total members, with the other 65% being males.
How does VietnamCupid exactly work?
The details you provide about yourself and your profile preferences play a huge role in the site's working. Once you sign-up or login, you have access to the thousands of members' profiles. The system works using an algorithm that corresponds to the preferences that you put up on your profile.
Once you have gone through the profiles and you come across one that interests you, you may leave a 'like' or simply type them a message to initiate a conversation.
The individual on the other end will receive the notification; if they end up liking you as well, they may respond to your 'like' or message, and you begin communicating.
There is also, 'add to favourites' function that allows you to add some of the profiles that you found exciting or compatible to your favourites list.
Are there any special Features on VietnamCupid?
The service offers some exclusive features to its members that make it stand out from competitors. The features pointed out are:
The ID verification, an essential feature if you ask, it will help you identify the real from the fake. Since the sign-up process is not very strict to the user's identification, there are very many cases of fake accounts and scams that have been reported.
This feature makes sure you are contacting a genuine and real person.
VietnamCupid provides the users with an option to have extended profile information. The users can add notes to their profiles, probably something interesting that members will remember when they come across your profile.
The extended profile option also gives the users the mandate to tell about their appearance, hobbies, pets, education, and so much more, other than just the basic information provided.
Cupid tags make it easier for the user to identify the person they relate to. The tags are a set of keywords that you use to describe yourself.
They make the matchmaking process easier since when a member is looking through the profile, the tags that show compatibility come up.
Although the feature is only exclusive to premium members(those that pay for the service), it also adds to some of the site's special features. The feature allows paying members to send video or audio and enjoy live chats with each other.
You can now view other members' profiles incognito. The feature allows you to roam around the website without being noticed.
Does the dating site have an app?
The site has an app that is available for free download on Play store. Unfortunately, the app is not available for download to iOS users. It is only available to Android users.
The app contents are rated for 18+; you need to be of age to download and use the app. You also need to have the Android 4.4 version or any other version latest to that and at least 18.2MB of mobile storage to download the app.
It is simple and straightforward to use too; all you need is just a few seconds to understand the available options on the app that will help you navigate it.
The app provides functionality similar to that of the web version and offers more convenience as you can access it from any place through your mobile phone.
Is VietnamCupid a good dating site?
Like other sites from Cupid Media, VietnamCupid encourages users to communicate and get to know each other while learning the Vietnamese culture better.
The design and usability of the website is top-notch. The profile information can also be translated into your language, which we think provides a lot of reliability to you as the user.
Interesting to know:
How the internet has made love become such a simple thing. This does not mean that all those traits and qualities required to find true love do not apply.
Can you get scammed on VietnamCupid.com?
Several scamming cases are reported from VietnamCupid, with a review showing that about 15-20% of the users are fake ones.
All the personal information that you provide on the app or website remains private. You do not have to worry about the safety of your data.
Members are encouraged to be very keen and vigilant, especially when sharing personal information about themselves. If you get scammed due to sharing personal information to other users, the company does not take liability for any loss in the event of being conned.
It is your responsibility to be very careful with the information that you are sharing online.
Members are also encouraged to communicate only with people who have verified badges on their profile since there is a minimal chance to have a verified member as a catfish or scammer.
How can I communicate on VietnamCupid.com without paying?
Users can contact each other through audio/video calls, instant messenger, sending winks, likes, or writing comments under the photo.
Did you know?
It is free to send messages to other users? However, standard members have limited contact options.
For you to enjoy a majority of the communication features, however, you need to have a premium account.
This means that for you to attract somebody's attention if you are under the standard membership, the most you can do is leave a like on their profile or add them to your favourites list.
How much does VietnamCupid cost in 2023?
The standard membership is offered for free, and the services available are basic.
The gold membership option is available for members seeking to enhance their dating experience on the site. The costs are as follows:
Members here get to enjoy all the features available in the standard membership and additional features.
The costs of this membership are:
Members enjoy all the benefits from both the standard and gold membership and additional features for an enhanced experience.
How reliable and serious is VietnamCupid?
When it comes to the site's reliability, just as we have mentioned, you need to be a premium member to enjoy most of the benefits that the site offers. However, navigating your way around the website should not be a big deal since it is very user-friendly.
There are also terms and use and privacy policy statements provided to you by the app on signing up. It would be best if you read and understand everything that is in the privacy policy before agreeing.
Very stringent measures are taken upon anyone that violates the terms rolled out on the statement, to the extent of suspending or even terminating your account.
Putting it together: What We Like & What We Don't Like
VietnamCupid has a good profile quality and unique features; these are some of the things we like about the site.
We also liked the fact that the signing up process is very simple and straightforward in this list.
The only thing that we did not like about the site is the verification process; it takes too long. One might quickly get tired and bored with the whole process if your patience level is wanting.
Wanna find out how to meet an amazing foreign woman and have experience in International dating, but you have no idea how to start it. Keep calm, we are right here to help! ☝️ Ask Krystyna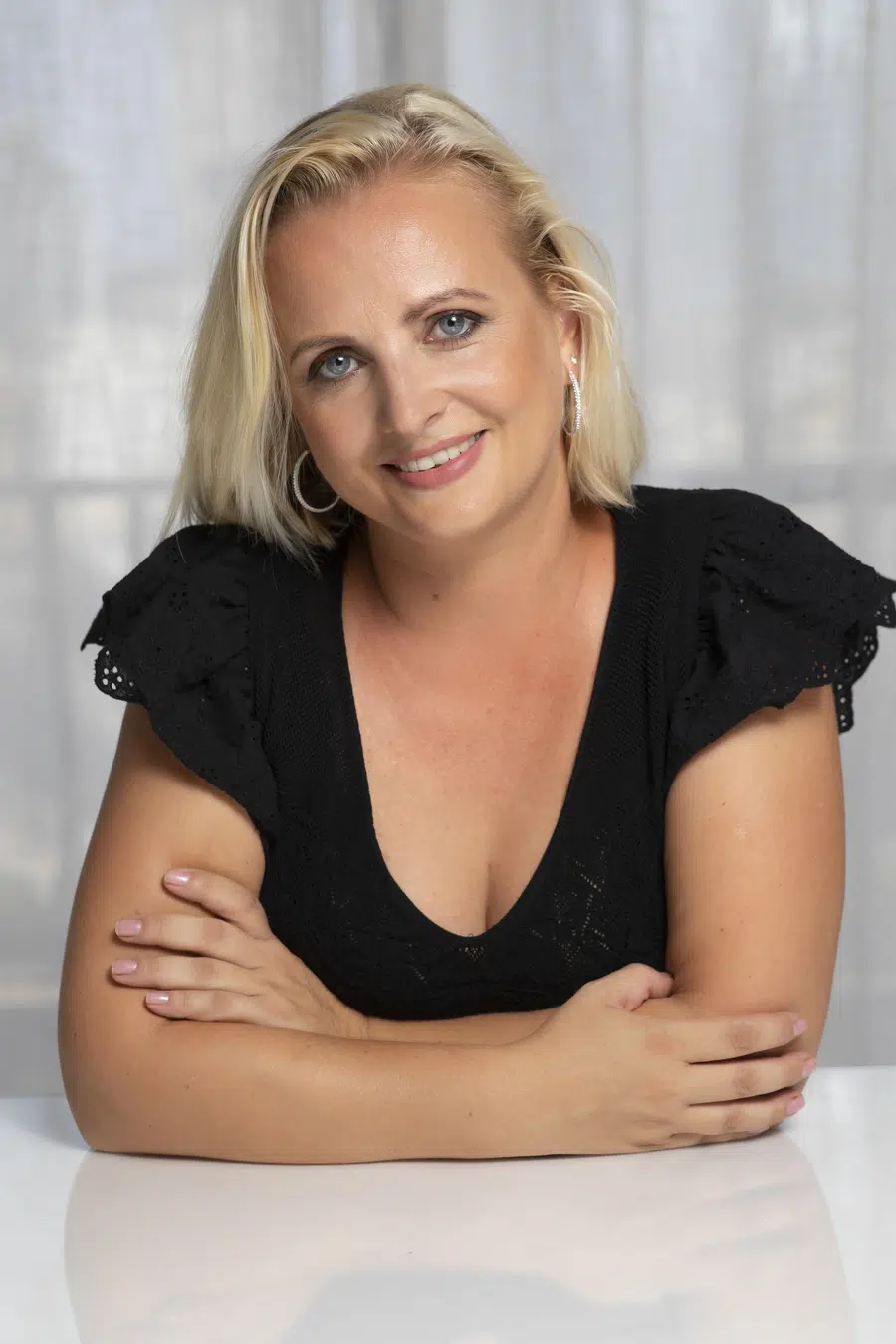 Krystyna is a blogger, coach and iDate speaker. She has been working in online romance and International dating industry since 2012 and is passionate about identifying the romance scam and giving dating tips and hacks. Join Krystyna for the dating service reviews and for finding ways to succeed with dating.
Krystyna focuses on International dating, which involves teaching men communication skills in a cross-cultural environment. She has been featured in many major publications including
DatingAdvice
,
Space Coast Daily
&
SWAGGER Magazine
.
Looking for more information? Feel free to get in touch to ask your questions or give feedback (see here:
Contact Krystyna
).