On the other hand, having a paid subscription, like a Gold or Platinum account , makes things considerably more enjoyable.
Are you wondering how much VietnamCupid costs? Can you join without paying? Find cost and prices in our guide.
VietnamCupid Membership US in an Overview
The 900,000-strong membership of VietnamCupid is interesting since most of the users are not Vietnamese. Approximately 300,000 members of VietnamCupid are from the United States.
To register as a member of the Service or use this Website, you must be 18 years old. It is also interesting to know that, by using the Website, you represent, undertake, and warrant that you have the right, authorisation, and ability to enter into an agreement and comply with all of the Terms of Use.
Men from the US love using this Vietnamese dating site as it is easier to meet a lovely Vietnamese bride online than randomly meeting them in the US. Therefore you can sign up with VietnamCupid to get connected with the right partner around you.
Users using VietnamCupid in the US can upgrade their accounts to either Gold or Platinum membership to access advanced services such as chatting, appearing in top search results, and translating text emails. Both of these packages feature one-month, three-month, and twelve-month subscription plans.
VietnamCupid Membership UK in an Overview
Online dating is the most effective and convenient method to meet Vietnamese females in the UK. VietnamCupid, the largest Vietnamese dating service, has many females registered. Signing up with VietnamCupid is completely free.
The basic membership already allows you to view all members and use the search feature without any restrictions. However, you must have a premium account to communicate with the girls. The premium membership options are reasonably priced and hence a good value.
UK users can subscribe to one of VietnamCupid's premium subscriptions (Gold and Platinum) at:
If you're looking for Vietnamese ladies in the UK, VietnamCupid is your only secure bet. However, if you are interested in Asian ladies, you can try AsianDating, ThaiCupid and FilipinoCupid.
Benefits of Joining VietnamCupid.com
Five great benefits of joining VietnamCupid.com:
It is Easy to Get Started
All you need to begin your online dating experience in VietnamCupid is a mobile device and an internet connection. Then, you can either download the application (for Android users) or register on their Website.
The next step is to create your profile, which contains information about yourself, your hobbies, beliefs, and the characteristics you seek in a match.
After you've input this information, you may move on to the fun part of evaluating your matches. Depending on whether you are interested in the individual, you can swipe right or left.
It Is Flexible and Convenient
One can visit VietnamCupid Site on either a phone or a desktop computer. Most individuals choose mobile devices as they enable them to check for matches from any place.
Also, you can choose between a free version and a premium subscription that unlocks fascinating features that will give you an advantage in finding your perfect match.
It Opens Dating Opportunities beyond Your Geographical Location
Using a dating app, you may explore the world by moving your location to another state or nation and connecting with individuals from different countries. You are likely to get many women members from different Asian countries without leaving your home country.
VietnamCupid has enabled people to connect with partners worldwide and form a casual or committed relationship.
VietnamCupid ensures that only serious people join the site by asking for a genuine email address. You will be asked to provide personal information when you join up for online dating. This information will help the site provide a match, plus it will be available for viewing by other users looking for a match.
Due to the importance of sign up information, serious users provide honest answers because they don't want to switch between telling the truth and lying.
One of the main benefits of VietnamCupid is that it is cost-effective. Apart from the internet connection and the optional membership cost, you have no additional charges. This is better than meeting someone offline, where each date translates to Uber fees, movie tickets or restaurant expenses.
Free vs Paid VietnamCupid Membership
VietnamCupid has two membership options for its users: free and premium. After completing the registration procedure, all users have access to their basic accounts, including free services and features.
Free VietnamCupid Membership
The VietnamCupid free membership, like the majority of dating services, is limited, and many essential elements are absent. However, the following services are available to both primary and premium members:
Paid VietnamCupid Membership
To enjoy additional features on the platform, you must become a paying subscriber to the Service. As a result, your usage of those additional features is subject to payment of the applicable costs.
You have the option of subscribing for either a gold or platinum membership. The gold membership will cost around 29.98 euros per month, while the platinum membership will cost 34.98 euros per month. You can also pay less by making a one-year payment.
Subscription options and their associated fees are found on the "Upgrade Membership" page. These subscription rates are subject to vary, and any changes will be publicised on the Website's home page.
If you recognise differences in subscription prices between jurisdictions, it is due to expenses applicable to a specific country and other business circumstances relevant to that jurisdiction.
The first step in upgrading to a paid membership is to choose specific contract features and terms and a payment method. Then, you engage in a binding contract about the selected upgrade option at the provided price by clicking the "Make Payment" button in the last step of the upgrade process. Features found on the premium subscription membership include:
Is Re-billing Active on the Site?
Your subscription will be renewed automatically, but you can turn off auto-renewal at any time. The subscription will be auto-renewed for the specified durations if you have not opted out. The easiest way to cancel auto-renew is by following the steps provided in the Website's Help section.
If the site provides a recurring billing mechanism for paying subscription fees relevant to your chosen subscription plan, you allow the company to collect such costs on a recurrent basis (within a reasonable period). In such an event, the company will stop collecting fees once they receive written notice stating that such authorisation has been revoked.
Any such notification shall not affect charges imposed before the company's response. In any case, you must submit current, complete, and accurate information for subscription payments to be paid appropriately, and this information must be updated regularly.
The site has the right to alter the pricing of membership at any moment. If you apply for a new membership (whether or not it is your first subscription) after the site has placed the specifics of the latest price, the new rate will take effect. Existing subscription auto-renewals will be charged at the previous rate.
Is it Worth Paying for VietnamCupid?
Yes, it is worth it. The platform is helpful as you can use it to find a companion for a long-term relationship and marriage. Many Vietnamese brides are interested in marrying Contemporary guys.
The platform has the largest database of Vietnamese singles, extensive search capabilities, and an innovative messaging system to assist you in finding the ideal Vietnamese match. VietnamCupid is also dedicated to helping you in finding the perfect match, no matter where you are on the globe.
Wanna find out how to meet an amazing foreign woman and have experience in International dating, but you have no idea how to start it. Keep calm, we are right here to help! ☝️ Ask Krystyna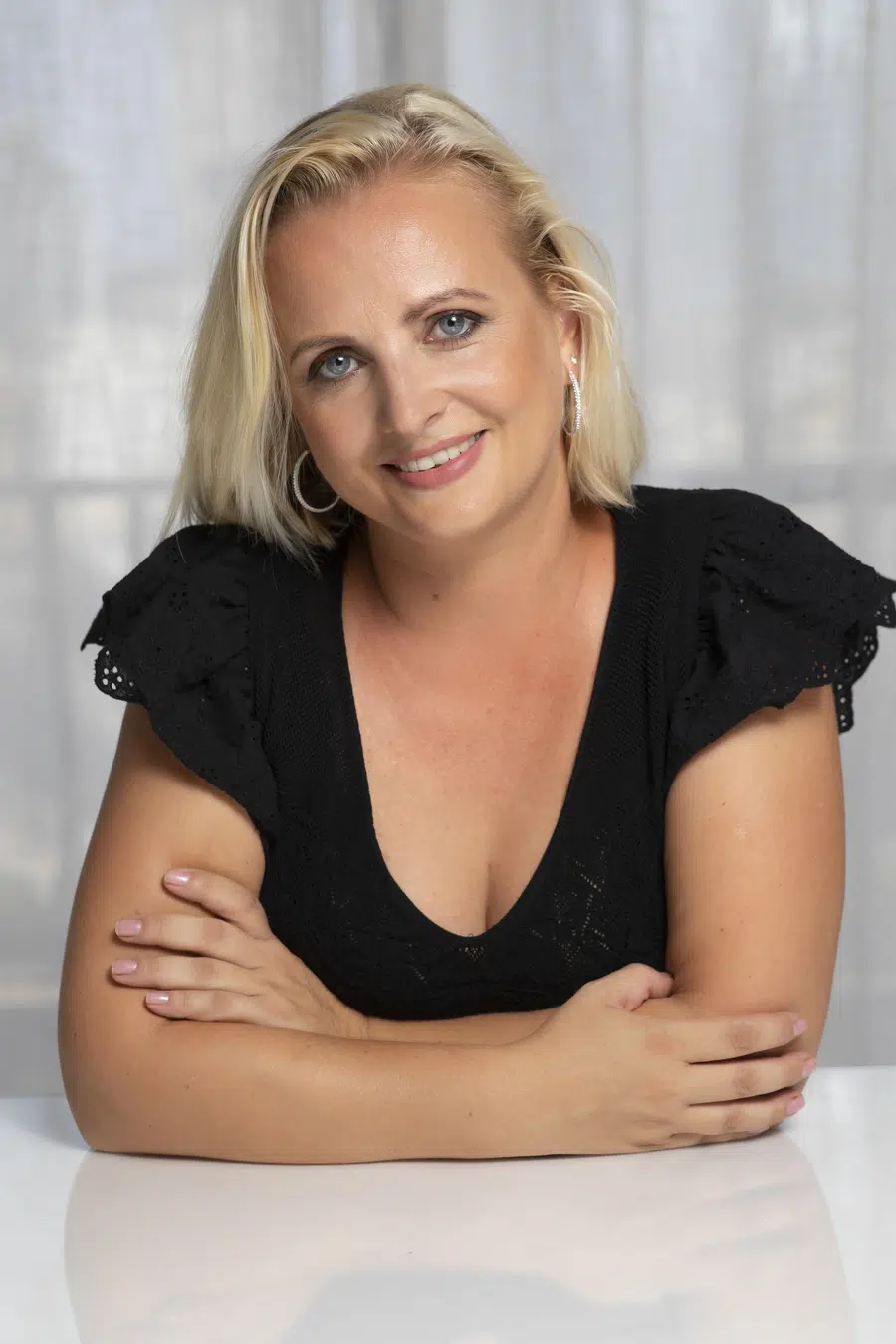 Krystyna is a blogger, coach and iDate speaker. She has been working in online romance and International dating industry since 2012 and is passionate about identifying the romance scam and giving dating tips and hacks. Join Krystyna for the dating service reviews and for finding ways to succeed with dating.
Krystyna focuses on International dating, which involves teaching men communication skills in a cross-cultural environment. She has been featured in many major publications including
DatingAdvice
,
Space Coast Daily
&
SWAGGER Magazine
.
Looking for more information? Feel free to get in touch to ask your questions or give feedback (see here:
Contact Krystyna
).