In this age of communication advancement and fast internet, the world seems to become smaller. It has enabled people from different regions to communicate easily in search of love and friendship. Dating sites have come up to give dating services to people. While some sites provide services to the wider population, some cater to a specific category of people. An example of this dating platforms is VietVibe.com.
In this review, we dig deeper into the site to determine what it has to provide. We tackle the niche that the site serves and some of its advantages. The review will cover the signing up process, design and usability, fees charged and safety. In the end, you will have decided if this is the dating site for you.
Founded in 2005, VietVibe has been in the business of linking up single Vietnamese men and women to potential friends, hooks ups and soulmates. Anyone interested in the Vietnamese people and culture is also allowed to sign up and look for what they seek without bias or restraint.
The site caters for people with various sexual orientations. Whether straight, lesbian, gay or in the wider LGBTQ group, VietVibe got you covered.
It is generally easy to navigate the site, with all its vital features well displayed. It utilises a good design and fonts to make the experience more appealing. Nevertheless, the platform also has its shortcomings. The review will aid you in gauging if VietVibe is worth your time and money.
Features and services of VietVibe
VeitVibe.com is created to make the user experience enjoyable. It has adopted various features and provides services to make it more appealing. We also found that the features are not extensive. Some are missing. Furthermore, you have to pay a subscription fee to experience some. The features and services are:
Interesting to know
Around 34% of Vietnamese adults use online dating sites.
VietVibe price – How Much Does VietVibe Cost?
Any service will always need a fee. So is with dating sites. You will need to part with a subscription fee to enjoy what a site provides fully.
Some features that the site provides are free. They include; creating a profile, signing up, sending winks and likes and viewing other user's profiles. Other features like viewing messages sent to you and emails will need you to pay a subscription fee.
Vietvibe has only two membership plans. The free plan and the platinum plan. The free plan does not include all the features. A subscription to the platinum plan will unblock the services and features. The platinum plan is divided into 3 different payment schedules. They are:
When you choose the 3 month or 6-month plan, you save. The most cost-effective plan is the 6-month plan. The bargain for the service providers is that the fee must be paid once and not in instalments.
The features to which you will have access will help you speed up the process of getting what you want. It also makes the experience more enjoyable. The added advantages are:
Ensure to cancel the payments immediately after subscribing as the fee is recurring. Save your cash if you did not wish to continue using the platform. It is non-refundable. The available payment options are Paypal, credit cards and cheque deposits.
The payment does not provide discretion as it will appear on your record as 'WorldsSingles'.
What is the profile quality at VietVibe?
VietVibe goes the extra mile to make the use of its site enjoyable. They have deployed top quality arrangements to display a users profile. They use the grid style to show a users pictures, age, relationship status(current and past), and residence. It helps other users and you to have a simpler time going over someone's profile. The information provided helps stir interest before going over their entire profile.
Just underneath the grid photos, you will find a users bio. It entails how the user perceives themselves and how they would want the world to see them. You are allowed to showcase your humour and creativity on the bio. The goal is to provoke interest from the other users.
Your lifestyle choices, views on politics and religion will also be in the bio. The profile lets you do some self-advertisement and increase your chances of finding a match. In the end, it features a users preference in a match. Whether it is for friendship, relationship or hook up.
Is it safe to use VietVibe.com?
VietVibe claims to protect its users' information with encryption protocols. They further give their users tips on how to navigate the online dating scene safely. The number of years they have been in operation also serves as a basis of trust from users. Your email and payment information is kept private.
Nevertheless, the site seems to have several fake accounts. They do not conduct a detailed background check on the users. Members do not have to verify their email accounts.
Protection from scammers is left to you. Check out for fake model pictures as it is a sign of a fake user. Also, practice caution when engaging the other user. Do not disclose any personal information, whatever the bond you feel. If you agree to meet with another user, ensure to inform a close friend or relative.
How Easy is the Site to Use?
The general design used by VietVibe makes navigating the site very simple. All tabs are arranged on the left sideline and include:
Customer support options in our review
You may come across a problem or have a question when using the platform. They offer a form that you can fill with your inquiry and answer you through email. Furthermore, they have posted contacts in different countries with which you can reach them.
How to sign up at VietVibe.com
We found signing into the platform simple. You do not need to verify your email, making it much faster. Remember, without an email you cannot retrieve your account if you forget your password.
Step 1: Basic Information
On the site's homepage, you will find a form requiring you to fill in some basic information about yourself. You will be required to choose your gender and the gender in which you have an interest. You will also provide your country of residence and origin, date of birth, email address, chosen username and password. Click continue to proceed.
Step 2: Creating your Profile
This step is mandatory. You will be provided with precomposed answers from which to choose.
You will be required to answer questions related to your eye and hair colour, height and body build, professional and completed educational levels, and lifestyle choices and beliefs. They will cover your home country, linguistic prowess, music preference, willingness and number of kids you plan to have, and marital status. If you do not want to disclose the information, you may choose the 'I'll tell later' answer.
Random Facts that you Won't Believe are True;
Vietnam is one of the cheapest countries in the world to get a tailor-made outfit

Some Vietamese people drink snake wine for vitality
Is it worth paying for VietVibe?
If you are invested in finding a Vietnamese friend or soulmate, you should pay for the service. The fake accounts are not hard to spot, and there are numerous real Vietnamese on the site. Paying will open up awesome features to help you in your quest. It increases your chances of connecting to your perfect match.
VietVibe also charges lower prices as compared to other dating sites.
Did you know?
White Skin is a standard of beauty in Vietnam
Is VietVibe.com a good dating site?
Vietvibe is a commendable dating site. Not to say it lacks downsides. The site has many genuine Vietnamese members in search of connections. It is a perfect place to meet some.
While the signing up process is easy and fast, they lack security measures. It leaves you with the responsibility of being careful. Nevertheless, it is a site you should check out if you want some Vietnamese vibe.
Putting it together - what we like and don't like about VietVibe.com
While the platform is not the best out there, its features are lovely and appealing. It is easy to use, the bio is extensive, and multiple photo uploads make it more exciting.
The dislikable features are long sign-in procedure, absence of video chat services, lack of strong security measures, and the design could seem too simple to some users.
Wanna find out how to meet an amazing foreign woman and have experience in International dating, but you have no idea how to start it. Keep calm, we are right here to help! ☝️ Ask Krystyna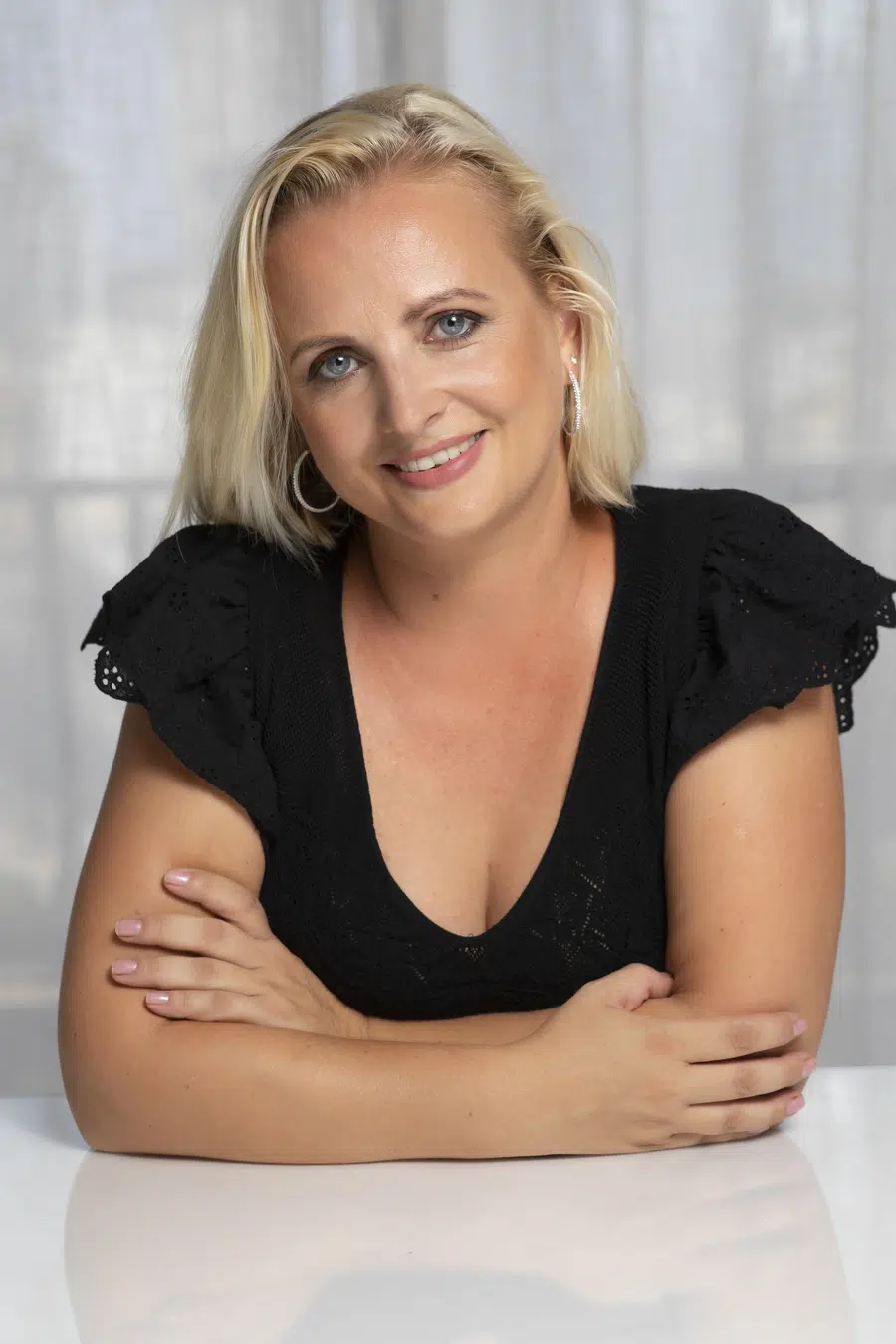 Krystyna is a blogger, coach and iDate speaker. She has been working in online romance and International dating industry since 2012 and is passionate about identifying the romance scam and giving dating tips and hacks. Join Krystyna for the dating service reviews and for finding ways to succeed with dating.
Krystyna focuses on International dating, which involves teaching men communication skills in a cross-cultural environment. She has been featured in many major publications including
DatingAdvice
,
Space Coast Daily
&
SWAGGER Magazine
.
Looking for more information? Feel free to get in touch to ask your questions or give feedback (see here:
Contact Krystyna
).