Welcome to our comprehensive review of VioletDates.com.
In this in-depth analysis, we will explore various aspects of the platform, including the registration process, profile quality, communication features and security measures (read also our dating review guidelines: Dating Sites Reviews – How to Choose the Best Dating Service). 
Our aim is to provide you with the information you need to make an informed decision about whether VioletDates.com matches your dating preferences.
By the end of this review, you'll have a clear understanding of the platform's strengths, weaknesses and reputation among users. We will provide you with a formal evaluation to guide your decision when considering VioletDates.com as a potential International online dating site for you. 
Let's begin our exploration.
VioletDates.com: A Brief Introduction
VioletDates.com welcomes you with a modern and visually appealing design. It positions itself as an international communication platform, emphasising its aim to provide users with convenient tools for global interaction. 
Interestingly, the platform doesn't promise to help you find a soulmate, a perfect match, or even a simple date.
The company behind VioletDates.com, Interpillar Limited, was registered in 2019 and is located in Las Vegas, USA. It's worth noting that this company also owns several other dating sites, which we do not recommend.
VioletDates.com boasts a 24/7 customer support service, and they have a comprehensive help centre section that addresses various potential issues users may encounter while using the platform. 
While it all appears promising, the actual effectiveness of these services remains to be verified.
This operator is BLACKLISTED. We conducted this review to see what they're all about and what they offer. Keep in mind this site review is purely informative. We recommend you use the below brands instead, for a safer experience.
Is it Easy to Register on VioletDates?
The registration process on VioletDates.com is both free and simple. It requires basic information including your name, a valid email address, gender, date of birth and a chosen password for your account.
Notably, there is no mandatory identity or email verification during registration. This lack of verification raises concerns about the potential presence of fake profiles on the platform.
After completing the registration process, you will be given the opportunity to take a three-part quiz:
How does VioletDates.com Work?
Once you've completed the registration process, you'll have access to browse profiles without making an initial payment. As a bonus, the platform gives you 20 credits to explore the basic paid features.
If you're open to discovering potential matches without specific preferences, you can browse the platform's database freely. However, if you have a clear idea of the person you'd like to connect with, you can use the search tool and select your desired criteria. You can also add interesting profiles to your favourites list and follow them via your news feed.
When you find someone you'd like to communicate with, you can make contact by sending them a letter or starting a chat. You can also express your interest through gestures like winking or liking. For those who want to make a more significant impression, you can send virtual or real gifts to the person of your interest.
Here are some of our dating site reviews:
What are Recognisable Features of the Site?
Pricing on VioletDates: Is It Affordable?
VioletDates.com operates on an internal currency system known as "Credits" which are used to access and use various features and services on the platform. Here's a breakdown of how Credits are priced and the amount required for certain services:
The actual number of Credits required for each service may vary, here are the costs associated with some common services:
*you'll be charged immediately after clicking on a video
*you'll be charged immediately after clicking on a photo/video
*you'll be charged immediately after clicking on a video
Do I Need Paid Subscription on VioletDates?
There is no paid subscription on VioletDates.com in the sense of paying for a certain period of time. VioletDates.com operates on a credit-based system and offers an automatic replenishment feature for users' account balances. Here's how it works:
If you enable the " Automatic Top-Up " feature, your account balance will be automatically replenished with Credits when it falls below a certain specified number. 
To configure or manage your automatic recharge settings, you can usually do so in your Account Profile or Settings. It's important to review these settings and adjust them according to your preferences to avoid unexpected charges.
Please note
that while automatic recharge can be a convenient way to continue using the platform without interruption, it's important to monitor your spending and account balance to avoid unexpected charges.
Women's Profiles: Scam or Genuine?
Profiles on VioletDates.com contain professionally taken photos of well-dressed and groomed Eastern European (Slavic) women, presenting both public and private images. While most profiles feature women from Ukraine, the information provided is relatively limited and includes details such as the woman's date of birth, country, relationship status and occupation.
However, on closer inspection, it was found that some profiles contained photos that appeared to be of different women who shared some similarities. 
These photos may have been heavily edited, making it difficult to determine which images accurately represent the individual. 
In conclusion, while VioletDates.com profiles may appear attractive at first glance, these irregularities highlight the need for caution and further scrutiny when engaging with members on the platform.
VioletDates.com does not offer a dedicated mobile app for either Android or iOS platforms. This may be inconvenient for users who are used to using mobile apps for dating services. 
However, the platform does offer a highly responsive website that can be accessed via mobile web browsers. Users can seamlessly register, browse profiles and access various services directly from the website, eliminating the need for a separate mobile application. 
Anonymity and Security on This Dating Site: Some Concerns
VioletDates.com initially gives the impression of being a platform that places great emphasis on customer safety and security. The site's terms and conditions section provides detailed information on various issues relating to user data and privacy. However, a closer look reveals that customer data may not be as secure as it first appears.
Here are some points of concern:
Personal Customers Experiences of VioletDates
Reviews of VioletDates.com from various online sources, such as Trustpilot and Sitejabber, indicate a low level of customer satisfaction. The majority of these reviews are negative and the platform has received low ratings. 
Here are some of the key points from these reviews:
These findings highlight the importance of exercising caution when considering this platform for online dating.
Verdict: Don't Be So Charmed by VioletDates
As a dating expert and blogger, I cannot recommend VioletDates.com for a number of reasons. Firstly, the platform's primary focus on 'online communication' raises concerns about its suitability for those seeking real-life dates. 
The quality of the profiles is also an issue, with many appearing highly edited, raising doubts about their authenticity. Customer reviews also highlight suspicions of inauthentic interactions with female profiles, raising doubts about the legitimacy of the platform's user base. 
If your goal is to find a genuine soul mate rather than a paid pen pal, you may want to explore alternative dating sites with a better reputation for authenticity and real connections (read also: 10 Best Online Dating Sites To Suit Specific Goals & Tastes).
Wanna find out how to meet an amazing foreign woman and have experience in International dating, but you have no idea how to start it. Keep calm, we are right here to help! ☝️ Ask Krystyna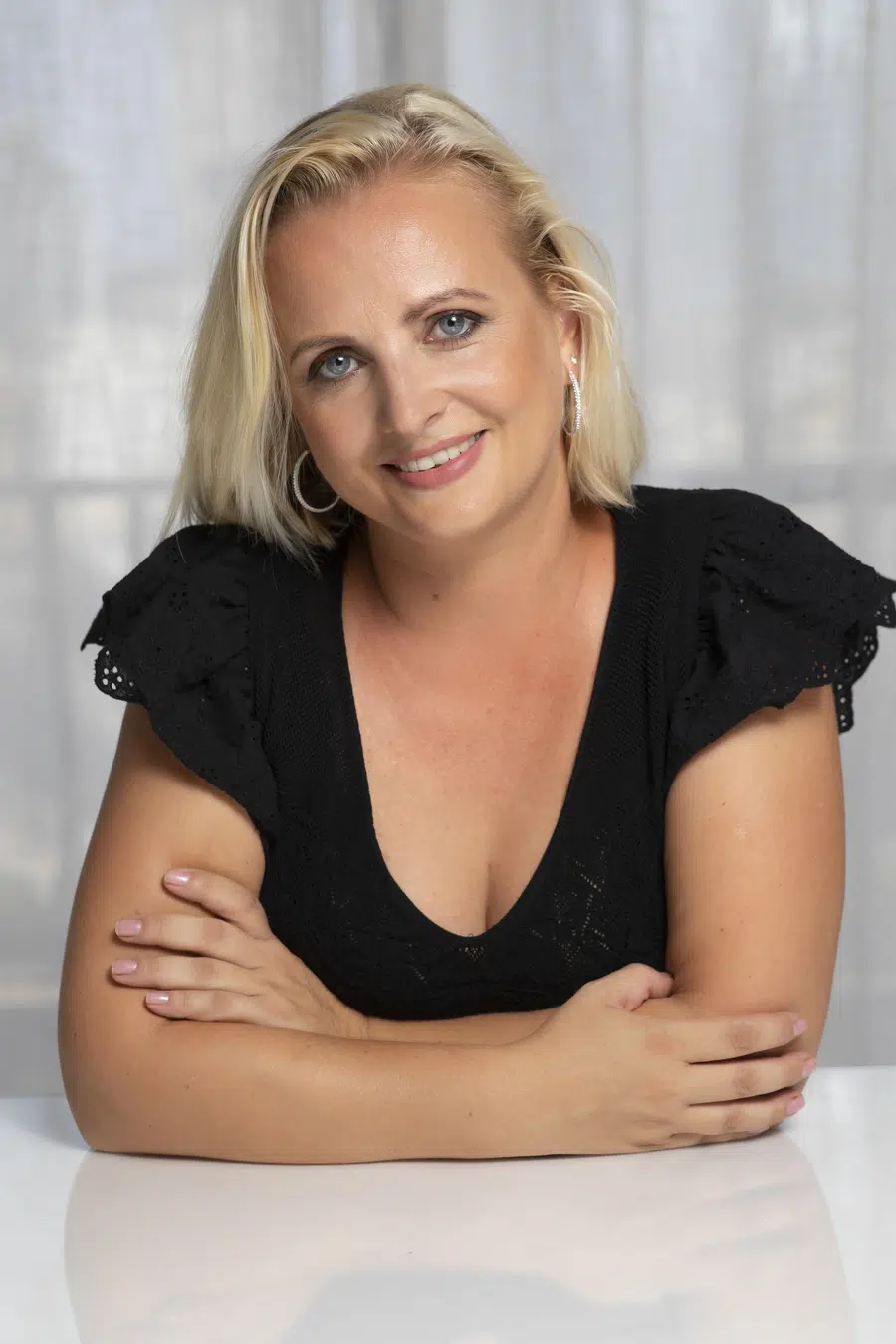 Krystyna is a blogger, coach and iDate speaker. She has been working in online romance and International dating industry since 2012 and is passionate about identifying the romance scam and giving dating tips and hacks. Join Krystyna for the dating service reviews and for finding ways to succeed with dating.
Krystyna focuses on International dating, which involves teaching men communication skills in a cross-cultural environment. She has been featured in many major publications including
DatingAdvice
,
Space Coast Daily
&
SWAGGER Magazine
.
Looking for more information? Feel free to get in touch to ask your questions or give feedback (see here:
Contact Krystyna
).