People have different ways of envisioning how they want to meet their other half and different ways they enjoy mingling and flirting. Traveling is at the top of the list, making YourTravelMates.com a fantastic idea for an international dating app.
The only question, and it is an essential question, is whether YourTravelMate.com is really going to lead you to your destined Travel Mate and your Mate For Life?
There's only one way to find out, and that's by giving this dating site a thorough review via a compelling investigation. Join me as we peel the layers off YourTravelMates.com to find out if it's good to go or rotten to the core.
YourTravelMates.com is another product of SOL Networks Ltd — a company situated in Malta and a key stakeholder in the international online dating industry. The only place on the dating platform where SOL identifies itself is in the subscription Terms and Conditions.
This operator is BLACKLISTED. We conducted this review to see what they're all about and what they offer. Keep in mind this site review is purely informative. We recommend you use the below brands instead, for a safer experience.
The signup process at YourTravelMates.com
Be careful because you never know who may be on the other side of the chat box or screen. With a signup process so simple and easy to complete, I can't imagine all the profiles on this dating site are authentic.
You don't even have to do much if you don't feel like typing — just sign up via Google. If you do want to type, though, it really isn't a big deal. All you need to provide is your email and a password, and that's it!
Then, if you feel like it, you can complete your profile, which I didn't do. The profile section is actually quite comprehensive. You can provide a lot of information about yourself, your hobbies, what you're looking for in your ultimate travel mate, and a profile picture to show off your good looks.
I did none of that, however. But somehow, I still managed to attract many profiles' attention the moment I started looking around at the main menu. A flurry of video chat requests and messages started going off almost immediately after I logged in for the first time.
An interesting final thought regarding the signup process — SOL states in the fine print that, if you sign up for this dating site, you are automatically signing up for more of SOL Network Ltd's sites via what it calls "co-registration."
Who would want to be signed up to a multitude of different sites they may not even know about? There's our first huge red flag. 
Can I try YourTravelMates.com for free?
There are several ways to contact other profiles on the YourTravelMates.com platform, including "going live." However, not all of these features are going to be for free.
The only free activities on YourTravelMates.com are sending your first message and viewing profiles. If you want to move past this point, you need to not only pay but subscribe.
The subscription comes down to choosing a specific amount of credits and allowing SOL Networks Ltd to deduct money from your account to pay for the credits. Let's look at the subscription options and what they're worth.
YourTravelMates.com Costs
There are three subscriptions options you can consider — and just so you know, YourTravelMates.com is not expecting you to subscribe for only one month. So, once you sign up, you give the company the authority to deduct that amount from your account every month.
The lowest offer is currently on special. With this offer, you get 150 credits every month, and for the first month, you'll pay 19.99 USD instead of 49.99 USD. If that's not enough, you can go for 600 credits at 149.99 USD per month.
Finally, there's always the extravagant option if you're going to be using YourTravelMates.com extensively, and for that, you pay 299.99 USD per month and get 1500 credits.
As the FAQ section is empty, I visited the T's & C's page for more information about features and pricing.
Those credits are going to run out pretty quick, don't you think? This is an extremely expensive online dating endeavor and another huge red flag.
Is YourTravelMates.com easy to use?
The site is overall very user-friendly and intuitive. It's easy to see when you've received a new message or email, as I've just received a free email from someone and the red dot was visible.
A downside is an apparent attempt to place all the functions and features on one page. The developers might have been worried that we won't show ourselves around once we sign up?
Being able to open different features in different tabs or windows works better.
Review of the female profiles at YourTravelMates.com
Many of the profile pictures were refreshingly natural-looking and did not look as staged as the ones you'd find on many dating sites.
In this regard, I'm referring to overly photoshopped faces, filters, and other techniques used to enhance images. 
YourTravelMates User Experience
TrustPilot.com is brutally honest as usual, with an abysmal rating of 1.3 stars from 137 reviewers. SiteJabber's 130 reviews ended up with a 4-star rating. So, who should you trust?
In previous situations, it appeared that SiteJabber.com may have had some bias linked to its reviews for online dating sites, but the best thing to do is to read individual reviews, check how detailed they are and what they say.
There's too big of a contrast between these two rating platforms for them to be useful, but my guess is the reality leans towards TrustPilot.com's take on things. 
Contact Options at Your Travel Mates
SOL Networks Ltd provides a live chat box with a Whatsapp link inside. Thus, their definition of customer service live chat is sending a Whatsapp. The chatbox itself where you're supposed to type does not work.
When you go to the Help Center, the live chat is also a Whatsapp link and an empty FAQ section. Let's just say it's not exactly what you want to see if you need urgent online assistance, and there are no other contact details made readily available for customers.
The Verdict: Too Many Reasons to Say No
Even though TrustPilot.com and SiteJabber.com are at odds on this one, I'm going to give this site a thumbs down.
The "subscription" is extremely expensive, considering the fact that you're just purchasing credits to send messages at sky-high rates.
With no customer support, plus the fact that you're suddenly subscribed to all of SOL Network Ltd's dating sites, this is a no-go zone.
Alternatives to YourTravelMates
There are some other dating options worth taking a look at:
LoveMe.com is for you if you think your other half might be living on the other side of the world. This is a great dating platform for meeting singles from all over the globe and is popular among those interested in interracial relationships. However, anyone can have a great time on LoveMe.com.
The site has some unique features, including a personalized matchmaking perk if you're interested, as well as translating services for Russian and Spanish. A Platinum subscription is only 29.95 USD per month. Here's what you can do for free:
Here are some paid options:
We like that loveMe.com is a great resource that offers an opportunity to get to know people and eventually have a meeting. We also like that you can meet serious partners on the platform, and eventually, they hold your hand.
Learn more about Loveme.com
International Cupid is an interracial dating platform for singles from across the globe. Members of this platform are from different countries, nationalities, and cultures, although many come from Europe and the US.
The platform is available in 32 languages to ensure you are accommodated and improve your online international dating experience. If you're an Android user, you're also in luck because there's an app available on Android.
InternationalCupid.com is known for its excellent customer service, so giving a subscription a try shouldn't be a hard decision.
For a Gold subscription, you can do one month for 29.98 USD or three Months for 59.99 USD.
One month is 34.99 USD for Platinum, and three months will cost you 69.98 USD.
Learn more about International Cupid
BeHappy2Day has members from across America, Europe, Asia, and the Pacific, most of them being from the US. There are also members from Canada, the UK, Australia, Russia, India, Brazil, and Ukraine.
There are free and paid features on the site. For example, sending and responding to letters is a premium feature, but viewing and creating your profile is free. On the other hand, you can send flowers and gifts via the website and search to your heart's content for free.
You can access the platform on your PC or laptop, a mobile site, and an app available for iOS and Android users.
This platform uses a credit system, but it will not choke your budget, and you get the chance to join a unique community of singles looking for love.
Wanna find out how to meet an amazing foreign woman and have experience in International dating, but you have no idea how to start it. Keep calm, we are right here to help! ☝️ Ask Krystyna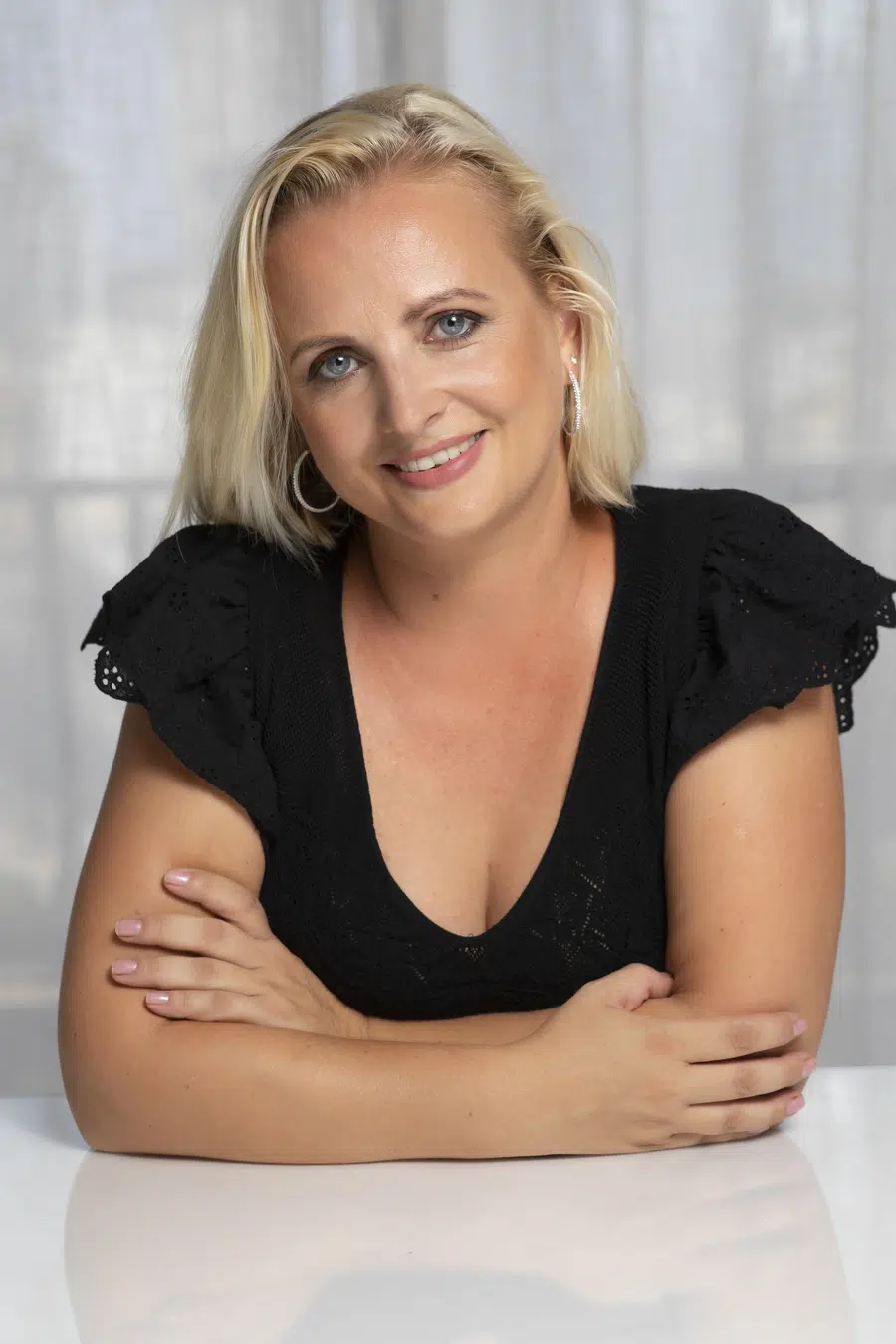 Krystyna is a blogger, coach and iDate speaker. She has been working in online romance and International dating industry since 2012 and is passionate about identifying the romance scam and giving dating tips and hacks. Join Krystyna for the dating service reviews and for finding ways to succeed with dating.
Krystyna focuses on International dating, which involves teaching men communication skills in a cross-cultural environment. She has been featured in many major publications including
DatingAdvice
,
Space Coast Daily
&
SWAGGER Magazine
.
Looking for more information? Feel free to get in touch to ask your questions or give feedback (see here:
Contact Krystyna
).