Dating is a process in which you get to know your partner better by participating in activities that create an environment for bonding. In this article, I will guide you on what you need to know about dating Albanians. You will get to know the Albanian people, their culture, values, and preferences, what to do, and what to avoid in the dating process.
We will also look at the best dating sites available featuring Albanian nationals, what services they offer you, and how you can become a member. The tips I will provide here will help you find your perfect Albanian match.
What Is Dating Like In Albania?
Albania is located in Southern Europe on the Strait of Otranto, which is on the Western part of the Balkan Peninsula. Albania's people are primarily Muslim, with a few Catholic and Orthodox followers, depending on the region. This fact and the deeply traditional and cultural roots have meant that when you are spotted as a couple, it is assumed that you are engaged.
In Albania, family is a priority, and the men are very protective of their women. Match-making by family members is still common in rural areas. Going out too much by their girls is frowned upon by society. However, in urban areas, singles are allowed to choose their partners.
You will find that the Albanian girls are more liberal in the urban areas, going out on dates and even drinking and smoking. You will, however, have to meet up with the family at some point, as you must get their approval.
Interesting To Know:
Albanians take care of their house chores themselves without using a housekeeper, and most men cannot cook.
The Most Important Things To Consider When Dating Albanian Singles
When you choose to date Albanian research on them. You will find that society is patriarchal. Women play the more traditional role of raising children and managing the home while the women serve their men. Because of their upbringing, Albanian girls are better home-makers than their Western counterparts.
Albanians value family ties, and because of this value, you will have a meal with them. An Albanian woman must get her family's approval before she progresses into a relationship with you.
Food is a vital part of Albanian life, with a lot of activities centred around meals. Discover their cuisine and appreciate it; this will endear your partner to you.
Albanians are very passionate people, and they express themselves to you as such. Whether it is sadness or joy, anger or excitement, you can rest assured that the expression is passionate.
Albanians are very loyal people and patriotic to their nation so avoid getting into contradictory opinions around these areas of conversation.
What To Know About Dating An Albanian Woman?
Because of their background, most Albanian women will be religious, with most of them being Muslim. This fact means that when you take her out for a meal, it would be safer to avoid pork. Their religious inclinations also make them dignified and well-mannered.
Most Albanians don't keep time, and this doesn't bother them much. So when making any appointments with your partner, consider this and plan around it. You may have to slow down your own pace to fit with them.
Because family is a priority, you will realise that they will be involved in your dating process. Don't be surprised if your partner's mother sends you packages of homemade delicacies.
Albanian women are very loyal and make excellent life partners. They are dependable, hard-working, and great home-makers. They are extraordinarily persevering and will not leave you at the slightest hint of a problem but will instead stand by you.
Albanian women prefer strong, slightly domineering men who are confident in themselves. They see these characteristics as being in charge on your part. Most of these women anticipate settling down in their traditional roles as wives and mothers, with their husbands providing for them.
Did You Know?
Did you know that the famous Mother Teresa was born in Albania and not Italy, as often assumed? However, she worked most of her life in India.
How To Find The Best Albanian Dating Service
When searching for a good dating website, you will need to ensure that it is reliable and safe. Ensure it does not carry out illegal activities such as human trafficking and prostitution. You can read testimonials on the dating site from people who have used it to get this information.
You can search the internet for the dating sites that come highly recommended and make sure that the recommendations are from verified sources.
Research on the services the dating sites offer you, such as if they have translations and what languages they use on the dating site. Is there a subscription fee for becoming a member, or is it free to join?
You also want to join a dating site with an extensive database of members with whom you can chat. It would even be better if these members' profiles were vetted by the dating service, ensuring a quality dating experience.
The Best Albanian Dating Sites To Find A Match
There are many Albanian dating sites that you can join, including Tung, an app with users in over 30 countries. This app connects Albanians with foreigners and helps them find lasting relationships. Loveawake is a dating site that boasts a database consisting of over a million members looking for serious relationships.
Albanian Personals is another dating site that you can join to meet up with authentic Albanian women. Remember that authenticity is vital because it is the essence of the Albanian woman that you are seeking. These dating sites should give you an enjoyable and satisfying dating experience and lead you to your soul mate.
This dating site is part of WorldSingles Network. It targets Albanian singles searching for long-term friendships and romantic relationships leading to marriage. The site, however, does not restrict membership to Albanian singles only, and foreigners may join as well. The majority of members are from Albania and the USA and range between 30 to 40 years of age.
The dating site is easily accessible, and members will only have to use their mobile devices to participate in the dating experience. AlbanianPersonals.com offers other services such as match-making to members who would prefer help connecting with others on the platform. The dating site only focuses on connecting heterosexual members. So people from the LGBTQ community would not be best served on the platform.
AlbanianPersonals.com is a small network but has an almost equal balance of male and female membership, unlike most other dating sites. Joining is free. You will need to fill in information such as your name, physical details, religion, political beliefs, and others and post a photo that compliments you. This information can be edited at a later stage if necessary.
AlbanianPersonals.com has an excellent search engine that ensures you will view members' profiles without any hitch. You will "like" your favourites, but you would need to pay a subscription fee to enable you to chat with members. You can always reach out to the dating site's staff via phone contact or email. They are ready to offer any help you may need in your dating experience.
AlbanianSingles.com (Loveawake) is one of the top-performing online dating sites and has a database membership of over one million singles. The members comprise Albanian nationals living in Albania and the diaspora, as well as foreigners.
This dating site offers security to you when on the platform giving you a stress-free browsing experience. The browsing function comes with the options of searching "generally" or "specifically" using specific criteria such as location, age, or a member's username. This dating site also offers matching services as a value addition making it easier to meet potential partners based on commonalities.
The languages offered are English and local Albanian dialects ensuring that communication flow is smooth. This feature is a plus seeing as the site does not use mediators but encourages members to contact each other directly. This gives them the privacy they need to open up to each other.
The dating site vets the member profiles posted to remove any scammers from its platform for quality membership. This process ensures that you get the best in terms of potential partners resulting in lifetime relationships. The vetting process also gives the dating site more credibility with potential members, increasing their confidence in the platform.
This dating site is not a "Marriage by order" agency like many others out there. It is a legitimate platform that allows its members to connect with other singles looking for authentic Albanian partners. It takes pride in helping its members forge long-lasting friendships and find marriage partners within Albania and outside.
Our Advice To You:
Take time to research the Albanian culture and maneuver conversations that may be sensitive to the Albanians.
The dating game can be a harrowing experience or fun and satisfying adventure. To reap the most from the dating experience, you will have to remember to take your time in getting to know your partner and let her trust you.
Showing your Albanian woman respect will earn you extra points. Also, practise common courtesies such as pulling out her chair for her, holding the door for her, and being genuinely interested in her life and family. Remember when she is talking, never interrupt her as she may take this as a sign of disrespect or lack of interest.
Wanna find out how to meet an amazing foreign woman and have experience in International dating, but you have no idea how to start it. Keep calm, we are right here to help! ☝️ Ask Krystyna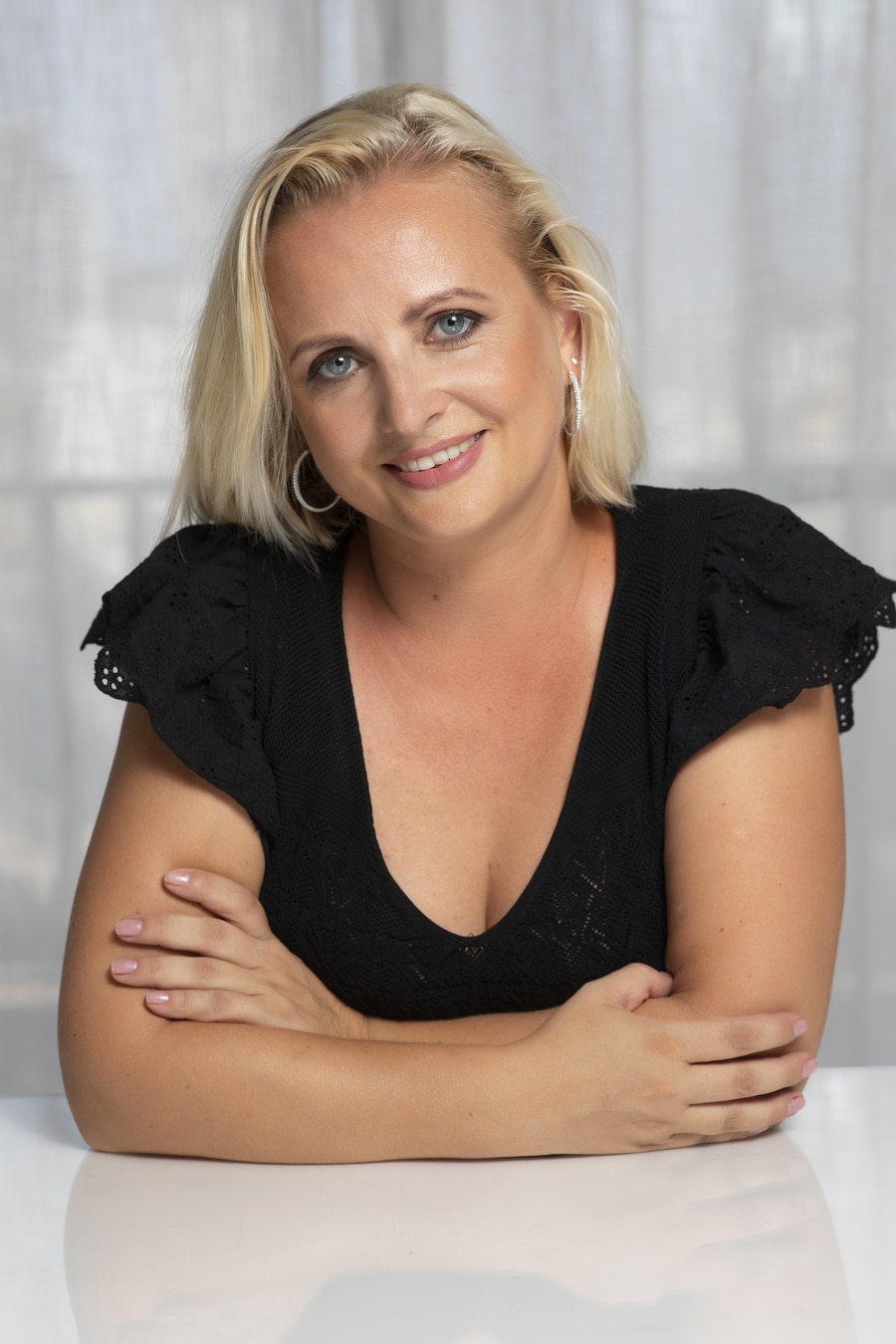 Krystyna is a blogger, coach and iDate speaker. She has been working in online romance and International dating industry since 2012 and is passionate about identifying the romance scam and giving dating tips and hacks. Join Krystyna for the dating service reviews and for finding ways to succeed with dating.
Krystyna focuses on International dating, which involves teaching men communication skills in a cross-cultural environment. She has been featured in many major publications including
DatingAdvice
,
Space Coast Daily
&
SWAGGER Magazine
.
Looking for more information? Feel free to get in touch to ask your questions or give feedback (see here:
Contact Krystyna
).
Eastern European Women For Dating