A few years ago, online dating was frowned upon, and the act itself was thought of as a source of meeting all the wrong, weird characters who would possibly, I don't know, murder you. Online dating can be a minefield or a wonderland.
With an increase of people working from home and social gatherings almost becoming extinct, online dating apps may be the best chance for many, especially in current situations.
In recent times, it has become a more acceptable practice. The realisation that online dating is about regular people meeting like-minded people is an eye-opener for many. This article is a guideline on finding love on black dating sites, the best sites, what to look out for, and how to avoid being duped.
What Are the Best Black Dating Sites?
There are numerous black dating sites that you can find online, and it can sometimes get very confusing how to differentiate them. Some will offer you a blend of black, white, and mixed women, with some having more blacks than others. Additionally, some sites are more focused on long-term commitments, while others are more about friendships and casual meetups.
There are sites like BlackGentry, specifically designed with a focus on the black community. Or BLK, designed for an exclusively black community of men and women, to help them create meaningful connections with those who have similar interests and likes. Be careful, however, for some platforms have many prevarications and are proud of their sheer superficiality.
Then there are the more common favorites and top picks like AfricanLove, AfroIntroductions. There are also country-based black dating sites like EthiopianPersonals, GhanaLove, KenyanDating, and NigerianDating. We talk about them in detail a little further on. The common question is, how do you determine the legitimacy of a black dating site?
If you find she is hesitant to interact initially, it is not because she is not interested. It is more likely that she has been stereotyped before and is merely being extra-cautious.
Our advice to you: When dating a black woman, be cautious about how you treat her; they deserve respect just like all other women and do not appreciate rude nudes.
Choosing the Legitimate Black Dating Service - What to Consider?
Choosing a legitimate dating site requires several considerations. For starters, the authenticity of a dating app is largely based on its verification process. This helps to sift the chaff from the grain. An intense vetting process helps to ensure that the platform's profiles are legitimate, minimising the chances of being catfished. A dating platform that puts a verification sticker on your profile after passing the verification test is preferable.
Customer reviews of existing members are a good way to check the legitimacy of a dating platform as members share real-life experiences. This gives you a taste of what to expect before actually becoming a member.
Additionally, sites that offer you a detailed filtering process show their concerns for you, the end-user. This enhances legitimacy as it isn't just commercialised with bots to increase memberships. It will also give you a friendlier experience with real-life customer support.
A dating platform with security encryption systems in place is something else you need to consider. As you will be feeding the site with your personal information, it is best you only join a site that protects your data.
How to Avoid Black Online Dating Fraud?
A good number of black singles are wary of seeking love on online platforms compared to other populations. This is because of the stereotypes that have come to be associated with them.
From 2015 onwards, dating manipulation, on which scammers have relied, by establishing a connection with anyone online and then requesting money, has increased by 32 percent. More recently, according to estimates from the City of London Police (CoLP), a victim records fraud every three hours.
Being a fraud victim can be expensive – the average casual victim loses huge amounts of up to £10,000. Online dating fraud has serious health or financial implications, as stated by 45 percent of victims. The statistics indicate that any online dating app has the potential for fraud, not just black ones.
Did you know?
Did you know that many black women receive an alarmingly high rate of messages full of racist undertones?
To keep yourself secure and avoid being a victim, here are a few tips:
The 6 Best Black Dating Sites For 2023
Online dating is no easy feat, more so with stereotyping and racism, both of which make black women cautious and tread carefully with those they meet on these dating platforms. Some of the stereotypes include twerking abilities and potential interest in a foreigner's resources.
This is likely because most foreigners imagine Africa as a poverty-stricken "country", which isn't the case for the most part. For twerking, the curvaceousness of black beauty, especially around the butt, makes Westerners imagine that they all like to engage in it. Possibly because of the numerous music videos that display it significantly.
But it's not all gloom. Once you show her that she can trust you, you stand a chance to have the most amazing relationship of your lifetime, for most black women love truly, and deeply.
AfricanLove is a dating site for Black African singles and their suitors with a zero-tolerance discrimination policy. It's free to join and has steadfast security features. Its focus is on long-term partnerships. It allows gay memberships though the majority are straight. A higher percentage of the members are Nigerian.
You can join by linking your Facebook account. Messaging is only accessible as a premium member, though you can browse through profiles as a free member. The site's design is modern, and navigation is easy, allowing even those who aren't tech-savvy to find their way around the site with ease.
AfricanLove doesn't require a profile picture upon registration or email verification. However, when signing up, you must add information regarding your physical appearance. If you are a free member, you will constantly have ads popping up. This feature can be eliminated upon paid membership.
Subscription is payable monthly, quarterly, or half-yearly, discounted if paid in advance. As such, the rates are 24.99 USD, 19.99 USD, or 14.99 USD respectively per month, paid in advance.
AfroIntroductions is a dating site with a reputation of minimal fraud occurrences, designed for African singles looking for a partner from anywhere in the world. Frequent site visitors are from the United States, the United Kingdom, Germany, the Netherlands, and France.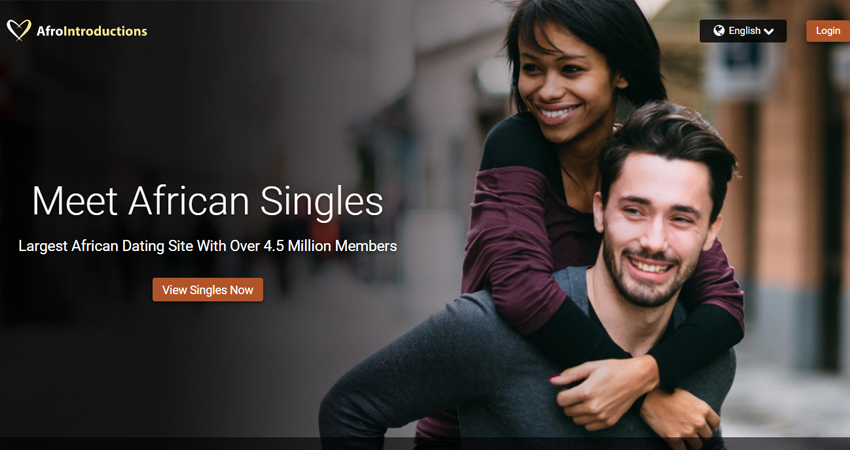 It has a mobile app version available for free download on Google Play Store but is not available for iPhones; the Android version required is 5.0 and above. Its gold and premium memberships are priced moderately. It provides an audio and video chat feature. There is a chatroom, and you can view profile pictures as a standard member (non-paying).
However, you will have limited means of communication unless you upgrade your membership.
It's easier to find a suitable partner based on your preferences as profiles show much detail. Afro Introductions has a well-designed, polished website, making registration a seamless process and navigation smooth. During the 20 years it has existed, it has gained the trust of many and is on the list of safest dating sites.
Platinum membership requires between $34.00 monthly to $12.50 monthly if paid annually. Gold membership requires $10.00 monthly if paid annually and $29.98 monthly.
EthiopianPersonals is a platform dedicated to Ethiopian singles searching for love from all over the globe. You can sign up using your email address. Young adults ranging from 25 to 34 years dominate the site in search of a long-term relationship. Member activity is high.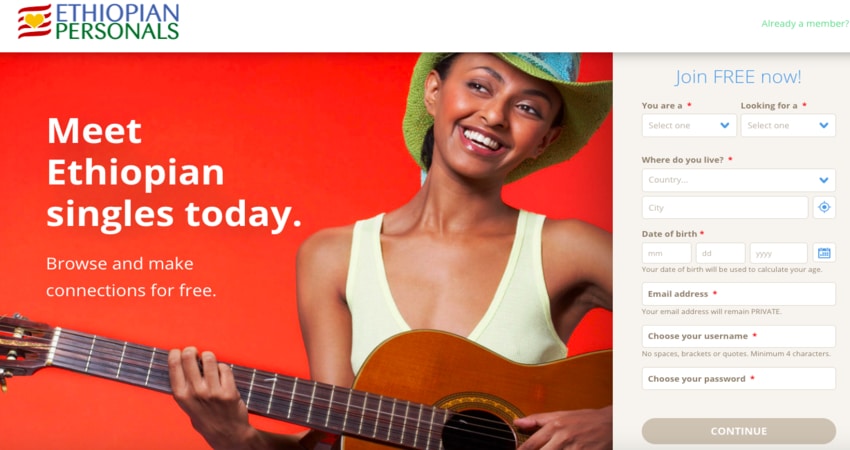 Profile data is quite detailed if completely filled out as some parts are optional. The matching tool is efficient. The platform offers multiple search options such as extended, keyword, primary, platinum, previous saved searches, and username. Ethiopian Personals has a chat room, and the features offered on the platform are ideal. The web design is catchy and has one of the highest encryption security levels.
Upon registration, which is a not-so-strict process, uploading your photo is not a prerequisite, but the basic information is compulsory. However, there is no mobile app available, and the premium membership plans are highly-priced.
Subscription fees for the platinum power package cost 39.99 USD monthly, 29.99 USD monthly when you make quarterly payments, and 24.99 USD monthly when you pay half-yearly.
GhanaLove is a website that connects Ghanaian individuals around the world. It is a fast-changing Ghanaian dating platform that will introduce you to thousands of Ghanaian men and women. Whether you are searching for a date or a marriage partner, the platform features a gallery of stunning Ghana females and handsome men. It also has one-on-one video call facilities and a two-way private messaging system.
The site has been in existence for over fifteen years and has a strong security system. An analysis done on Xolphin SSL Check indicates that it has a valid SSL certificate, meaning that all data exchanges between the website and your browser are encrypted, keeping it safe and unreadable to others trying to steal your information.
Member traffic is average, and you may come across adult content on the site. Ghana Love has high-level encryption, and review protocols are in place to help weed out those who join the site with ill intentions.
The subscription plan is recurring, and you'll need to cancel your membership in order to stop payments. Monthly costs are $39.99, quarterly costs are $89.97, and if you make half-yearly payments, you get discounted and only pay $149.94.
Kenyan Dating is an online dating site that makes it possible for you to virtually meet like-minded singles in thousands, increasing your chances of success. Run by World Singles, it has been in existence for over fifteen years, helping hundreds of people worldwide form enviable long-lasting partnerships.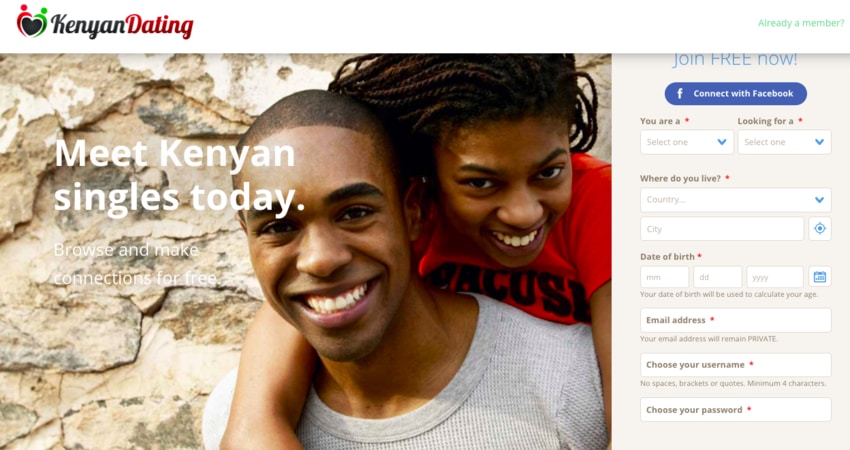 Kenyan Dating offers high-level encryption on the site combined with internal review protocols that are sure to keep you and your data safe from prying eyes. It offers a mobile application, which was last updated in December 2020, making it convenient for you to continue chatting with your quests even when on transit. In a few months, there have already been over a hundred thousand mobile app downloads. It requires an Android version of 6.0 and above.
Ideal for both casual dating and serious relationships, you can easily set up an account, upload photos to your profile, and start your search. You will receive instant notifications and can upgrade your membership level at any point, giving you access to the advanced messaging features.
You can access the services free of charge as a standard member or upgrade your subscription to access premium features.
NigerianDating is an online platform that facilitates Nigerian males and females to find suitable partners from around the world for dating and long-lasting relationships. It is part of the World Singles Networks, renowned for its over fifteen years of successfully connecting people worldwide.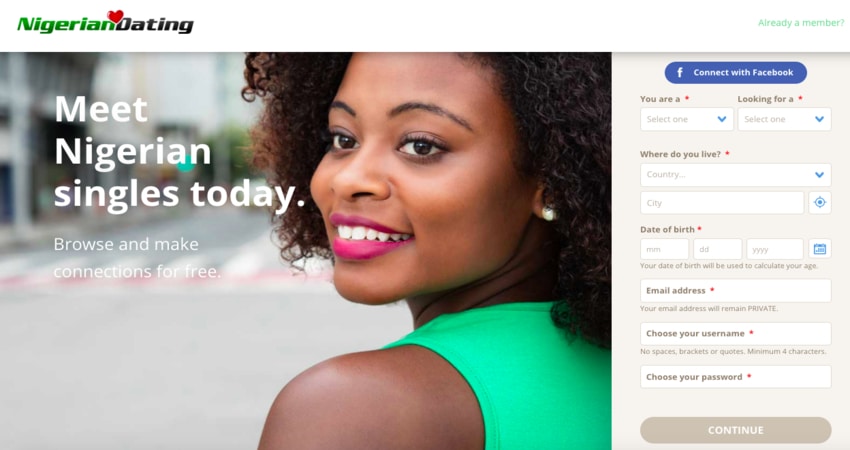 It is easy to navigate the website, and registration is a simple process that allows you to link your Facebook account. You can upload your photos and start browsing other member profiles as a standard member, meaning there is no subscription fee attached. You can also vote on member's photos, voting on your preference. There is no cost to access the advanced search tool.
The website offers reliable security features to keep your information safe from prying eyes. There is a chat function and sending likes is part of the free package. However, access to messaging is a premium service. You can search members by location, helping you to narrow down if you have specific location preferences. There is no mobile app yet.
NigerianDating is very cost-friendly. Monthly costs vary depending on the payment duration. If you opt to pay monthly, the fee is $12.99, $32.97 for quarterly payments, and $47.94 for half-annual payments.
Most, if not all, of these top dating sites, accept a range of payment methods such as PayPal, Money Orders, and Credit Cards. Sites with no mobile apps allow you to access the services via your phone browser. Being respectful in your interactions and avoiding stereotyping will go a long way in helping you find your dream partner.
Learning various cultures, sampling local cuisines, and using a few common conversational words of the local language of whatever country you seek your bride from, will go a long way in helping you fit in. If you keep in line with general online dating protocols, you're good to go. All the best in finding your ebony queen!
Wanna find out how to meet an amazing foreign woman and have experience in International dating, but you have no idea how to start it. Keep calm, we are right here to help! ☝️ Ask Krystyna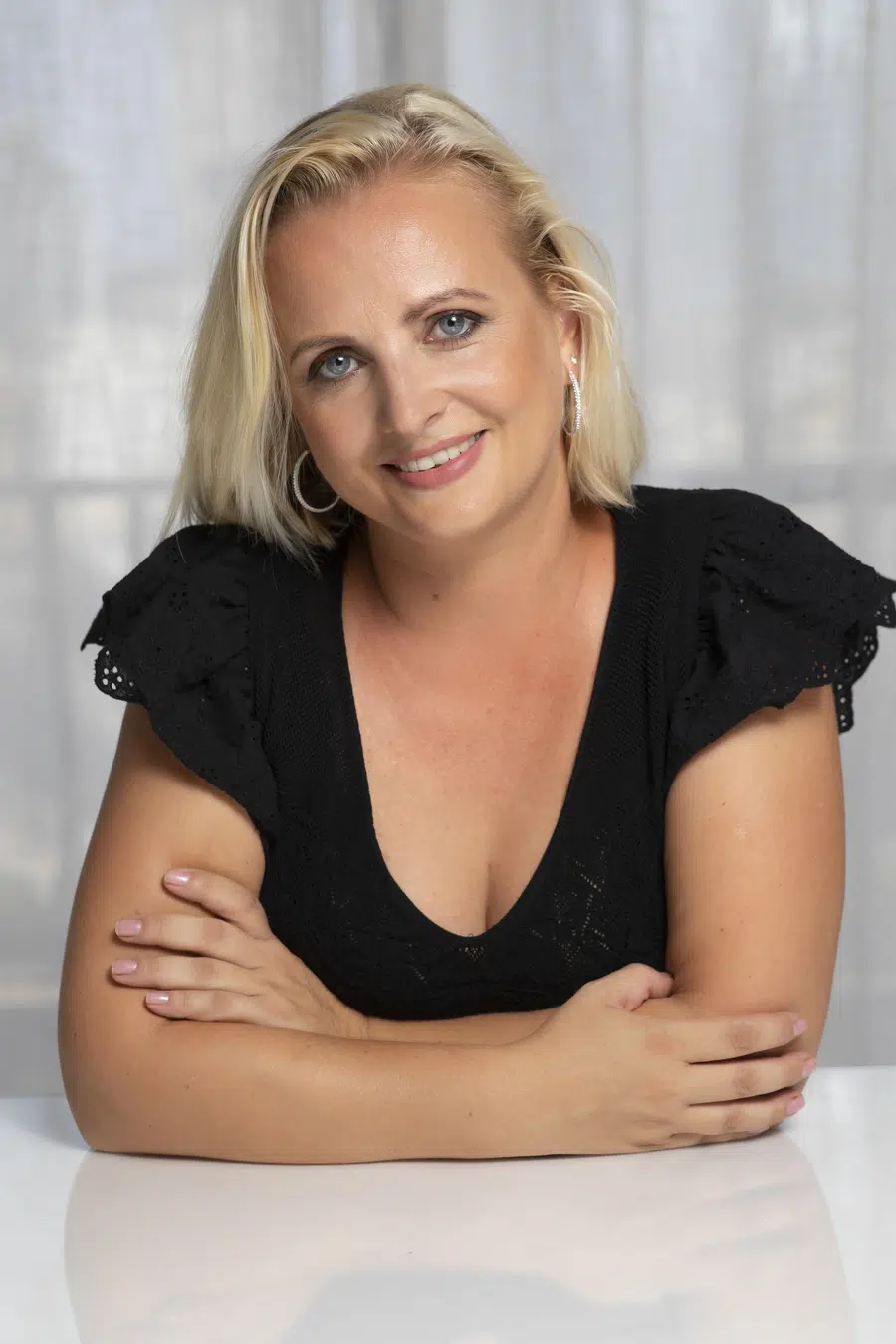 Krystyna is a blogger, coach and iDate speaker. She has been working in online romance and International dating industry since 2012 and is passionate about identifying the romance scam and giving dating tips and hacks. Join Krystyna for the dating service reviews and for finding ways to succeed with dating.
Krystyna focuses on International dating, which involves teaching men communication skills in a cross-cultural environment. She has been featured in many major publications including
DatingAdvice
,
Space Coast Daily
&
SWAGGER Magazine
.
Looking for more information? Feel free to get in touch to ask your questions or give feedback (see here:
Contact Krystyna
).