The dating scene is becoming more complex each day as everyone comes up with their perspective on dating and the nature of the connection they'd like to have with their partners. Some dating approaches I found popular are casual dating and exclusive dating.
I discovered that the type of dating option a person chooses depends on their preferences about life and personal dating style. As a guy exploring the dating scene, understanding the difference between the approaches is critical in my search for potential partners.
This article will discuss casual and exclusive dating and what sets them apart.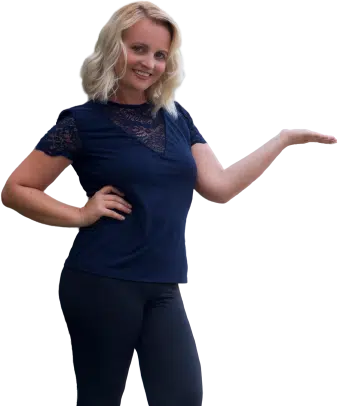 Casual Dating Vs Exclusive Dating: Overview
Casual dating is an approach that involves engaging in romantic encounters to have delightful experiences, no strings attached. This type of dating focuses on enjoying the moment without expecting a long-term commitment.
In this arrangement, I can date other people and still maintain the nature of our relationship. Additionally, casual dating offers a relaxing experience since there is no pressure to commit long-term.
Similarly, exclusive dating is about commitment, trust and exclusivity between two individuals. The general point of this type of dating is to build a connection with my partner by devoting quality time and effort. Additionally, exclusive dating is based on emotional connections, which later turn to marriage and spending the rest of our lives together.
Casual Dating Vs Exclusive Dating: Main Difference
These two popular dating types have many differences; however, the main distinction between the two is the commitment part and the number of people involved. 
For instance, casual dating allows people to have multiple connections with different partners, as there is no exclusivity. It's a flexible arrangement where I can enjoy the company of other people without feeling offensive to my partner.
On the other hand, the exclusive dating type emphasises long-term commitment and exclusivity between two people. Individuals are bound by a mutual agreement that intends to build a lasting relationship and possibly a lifetime together. It involves investing time and emotions to ensure the relationship's success.
Top Steps From Casual Dating to Exclusive Dating
The reason dating is incredibly complicated is the number of unclear and unspoken rules with no definite direction. Dating is like stumbling around in a dark room, trying to figure out which direction to take.
However, I've developed an emotional connection with my casual partner in this unpredictable dating world and wanted to make things serious. This situation is complex due to our typical contradicting instincts regarding what to do to make it official. 
Fortunately, I found some essential steps to consider when going through this transition for more desirable results, which include the following:
Make Sure It Is What You Desire
Before acting on my new emotional development, I needed to reflect on my feelings. Find out if I truly desire a deeper and more serious relationship with my casual partner. I asked myself the following questions:
Generally, this consideration aims to ensure I get into a committed relationship that makes me happy. Therefore, I considered vital aspects like; the amount of emotional investment, compatibility and their potential to be long-term partners.
Take Your Time to Analyse Your New Dating Development
In a casual arrangement, we often don't need to know our partners well; since we only consider their attractiveness. Therefore, after I decided to make an exclusive relationship out of my casual encounter, it was critical to take my time and reevaluate my partner under this newly acquired perspective. 
This procedure allowed me to identify signs that my casual partner could be interested in a long-term relationship.
It also gave me an idea of the right approach to apply when popping the question. Once I closely reflected on my partner's take on long-term commitments, which reduced the pressure the entire dating situation brought about.
Bring up the Conversation
Once I found clarity about my feelings and enough information about my partner, I had an honest and open conversation. I explained myself and what kind of relationship I'd like to have with her. Additionally, I gave my partner time to think about it after getting her to see things from my point of view.
When bringing up the conversation, I expressed myself with sincerity and vulnerability – shared my intentions and what I'd like the relationship to be. Furthermore, I ensured I didn't make my partner feel cornered or trapped.
Listen and Understand Your Partner's Perspective
As we all know, a healthy long-term relationship lasts when both parties communicate openly. Meaningful communication requires the participation of both parties; therefore, I listened to my partner express her thoughts and feelings about my proposal.
However, giving them enough time to think about it prevents the feeling of being pressured or pushed into an uncalled-for decision. I ensured I understood how my partner defined exclusivity and her expectations of the newly formed relationship.
Define Boundaries and the Relationship Expectation
A casual arrangement often has no terms or expectations – however, with the exclusive approach, we needed to develop expectations and boundaries that we both agreed on. This step ensured we were on the same page to prevent future misunderstandings.
Generally, it involved comparing our definitions of an exclusive arrangement on aspects like standard behaviour and future goals such as marriage.
Take the Relationship Slow
Taking an exclusive relationship slow will ensure it grows as naturally as possible. We gradually increased the exclusivity and commitment at a rate we both are comfortable with. It allowed critical developments like a healthy and strong emotional connection, trust and a brilliant understanding between us.
Additionally, rushing things when transitioning into an exclusive relationship brings unnecessary pressure for both involved individuals.
Exclusive Dating: Rules To Follow
As mentioned earlier, creating rules and boundaries was critical to my new exclusive relationship's success.
Some of the important rules I found helpful include the following:
Casual Dating Vs Exclusive Dating: FAQs
Final Words: Casual Dating Vs. Exclusive Dating
Determining which of the two dating approaches is better is hard since it is based on individual needs, desires and relationship goals.
As for me, casual dating meant freedom, fun and a brilliant opportunity to meet new people. Exclusive dating, on the other hand, offers a high level of intimacy and commitment.
Related reading:
I discovered that the type of relationship one chooses matters if it makes you happy. Additionally, with our current unpredictable dating world, effective communication is the only consistent success factor in relationships. 
Finally, choosing a dating approach I am comfortable and happy with is one of the most thoughtful choices I've made so far on the dating front.
Wanna find out how to meet a hot casual date abroad, but you have no idea how to start it. Keep calm, we are right here to help! ☝️
Ask Us A Question
Janis is a world traveler and digital nomad. He makes his living as a blogger and writer, and enjoys testing dating sites for casual dating. The guy is not in the mood for a serious relationship, but casual dating is the fun part if you're only 30 and don't have any intentions for marriage.
In our team, Janis writes about special aspects of international adult dating, e.g. sex etiquette in different countries, best places to meet up and much more. He has tested several dozens of casual dating apps and sites and helps you to find a hot hookup beyond borders and experience foreign dating differently.