Are you ready to settle down but still waiting for the love of your life to magically transport into your living room and exclaim, "Honey, I'm here. I love you"? 
Sadly, life doesn't work that way. Love can find you, but you need to be open to it and put in the work too. After all, any relationship is a two-way street. Plus, you may not have found your dream lady in your local town or a local dating site. 
There are plenty of lady fish in the sea – especially when you look in international waters. But which countries have the most beautiful women who are interested in you, an American man? 
Here's my list of 5 countries that can show you the way. 
Note! I don't like to generalize and stereotype, and I urge you to be open-minded when you enter any intercultural relationship. Get to know the lady for who she is and fall in love accordingly.
Our Comprehensive Ranking of the Best Countries for American Men to Find A Wife
Here is our ranking of the five best countries where you can find your Ms Right:
One of the first countries you can consider looking for a wife is the Philippines. Why? 
Filipina women are beautiful with petite figures, dark hair, and flawless skin. They look exotically Asian. 
If you enjoy intelligent conversation, talking with a Filipina lady is a treat. These ladies are smart, and the Philippines has a near perfect literacy rate of 99.27%. Plus, they have a great sense of humor, so you are in for an exciting ride. 
Filipinas are also responsible, faithful, and loyal, and they are close to their families. If you are lucky enough to land one of these beauties, know that you'll be part of her family too. 
There's no shortage of stunning Filipinas on online dating apps. Statistica reports that Tinder is the most popular dating platform, followed by Grindr, OKCupid, and Coffee Meets Bagel. 
If your Filipina lady loves you, she'd be willing to move to the US with you – provided you treat her right!
Interesting to know
Most Filipinas get married when they are 27.
Thailand is another popular country to find your wife-to-be. Once you start meeting Thai ladies on online dating sites, you'll agree that these Asian beauties are very approachable and friendly. They don't call Thailand the "Land of Smiles" for nothing. 
Since Thai women are very family-oriented, they are caring, nurturing, and loyal. If you are more traditionally minded regarding the roles of men and women in society, you'll be pleased with your Thai wife who may be happy to be a stay-at-home wife and mom.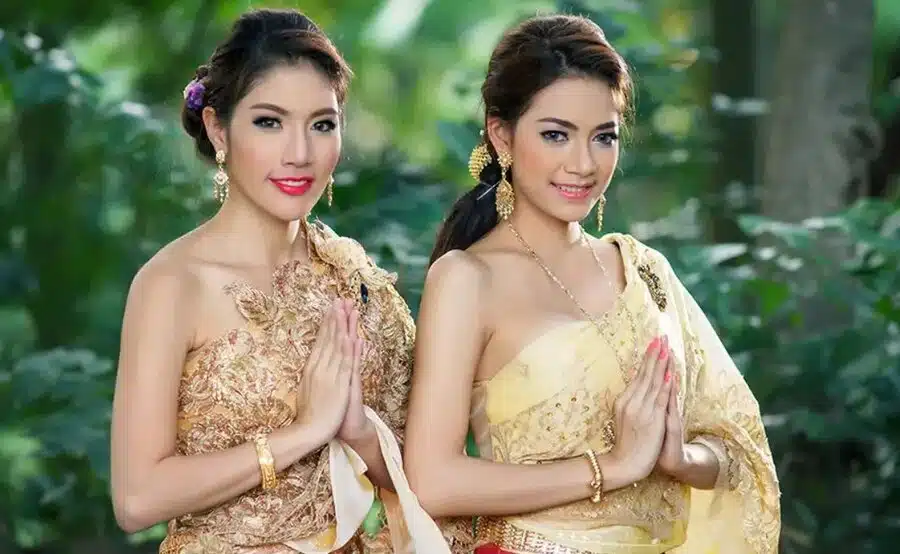 You'll find enough Thai love matches so you can take your time to find "The One." And your Thai bride may be happy to move to the US with you, provided you don't ask her to forget and forsake her family who means the world to her.  
Interesting to know
Thai ladies usually marry young (on average, at the age of 21).
Another country where you can find your future wife is Columbia. The ladies are as beautiful as they are kind and friendly. Expect a highly attractive woman with bronze sun-kissed skin, hazel eyes, and dark hair. 
The ladies in Columbia are raised to prioritize family and loved ones, so know that your Columbian wife will love you and take good care of you when you become part of her family. Your family will become hers too, so if you are family-oriented, that's great news for you. 
There are various online dating apps that cater to the South American dating market, and Columbian women register on international dating sites, such as Tinder, Badoo, Loveme.com, and eHarmony, too. So don't fret! Your Columbian true love is out there, waiting for you to find her.  
Interesting to know
Columbia is quite a happy country. It ranks 66th in the World Happiness Index.
You can also find a family-oriented future wife who is Chinese. Your Chinese love match may live in China or elsewhere on the planet, and where she grew up and lives now will determine how traditional or modern she is. 
Chinese ladies are beautiful – especially if you love the Asian look. They are also smart, respectful, hard working, industrious, and loyal, all of which are great qualities to have in a romantic partner. 
There are many Chinese singles who use online dating services. A survey reported that more than 33 million people in China are actively using online dating sites to find love. So look for your Chinese true love on an Asian dating site or a more international one.  
Interesting to know
Chinese ladies also tie the knot later in life. On average, these beauties get married when they are nearly 29 years old.
Ukrainians are ethnically diverse, and a study found mixed-race people are more attractive. Because they have a diverse gene pool, they have a better chance of survival (should the apocalypse arrive or there be another ice age), so if you have babies with a "genetically fit" person, your offspring will survive. It's a bit more complicated, but that's the gist. 
And also why Ukraine is on our list of the best countries where you can find a wife! 
Ukrainian ladies score high in the beauty department, and what makes them even more attractive is that they are resilient, supportive, hard working, romantic, and kind. Ideal features for your future wife, right? 
These ladies are also well-educated and they know how to take care of themselves. Expect a romantic partner who wants a career, husband, and kids.
There are plenty of dating sites that cater to ladies from Eastern Europe, and you'll find Ukrainian singles on other international dating sites too.     
Interesting to know
Ukrainian ladies seem to get married a little later in life, with the average age at 27-30.
Our Recommendation for the Best Foreign Dating Site: Loveme.com
Loveme.com also goes by another name: A Foreign Affair (AFA). The international dating site is the best if you are looking for a foreign wife because it has been around for more than three decades. 
The dating platform has thousands of members, and it caters to those who are looking for a long-term relationship with their Mr or Ms Right For Me. 
How Does Loveme.com Work?
Once you've registered and created your profile on Loveme.com, you can search and browse profiles and you also get matches sent to your inbox (based on your dating preferences and the personal info you provided). 
Services you can expect to use on the Loveme.com platform include:
Basic services like sign up, profile creation, matches in your inbox, search, and browse are free, but if you want to communicate with the beauties on Loveme.com, send gifts, and more, you need to pay. 
Here's a breakdown of the A Foreign Affair costs to access premium features with a Platinum membership on Loveme.com: 
Non-Platinum members can send messages, access videos, and more too – but they'll pay more for each service.
Who Can You Meet on Loveme.com?
You can meet ladies from all over the world on Loveme.com, but the platform mostly caters to women from Eastern Europe, Russia, South America, and Asia.
What We Like About Loveme.com
What We Like About Loveme.com
Things to Remember about International Dating - Frequently Asked Questions
Wanna find out how to meet an amazing foreign woman and have experience in International dating, but you have no idea how to start it. Keep calm, we are right here to help! ☝️ Ask Krystyna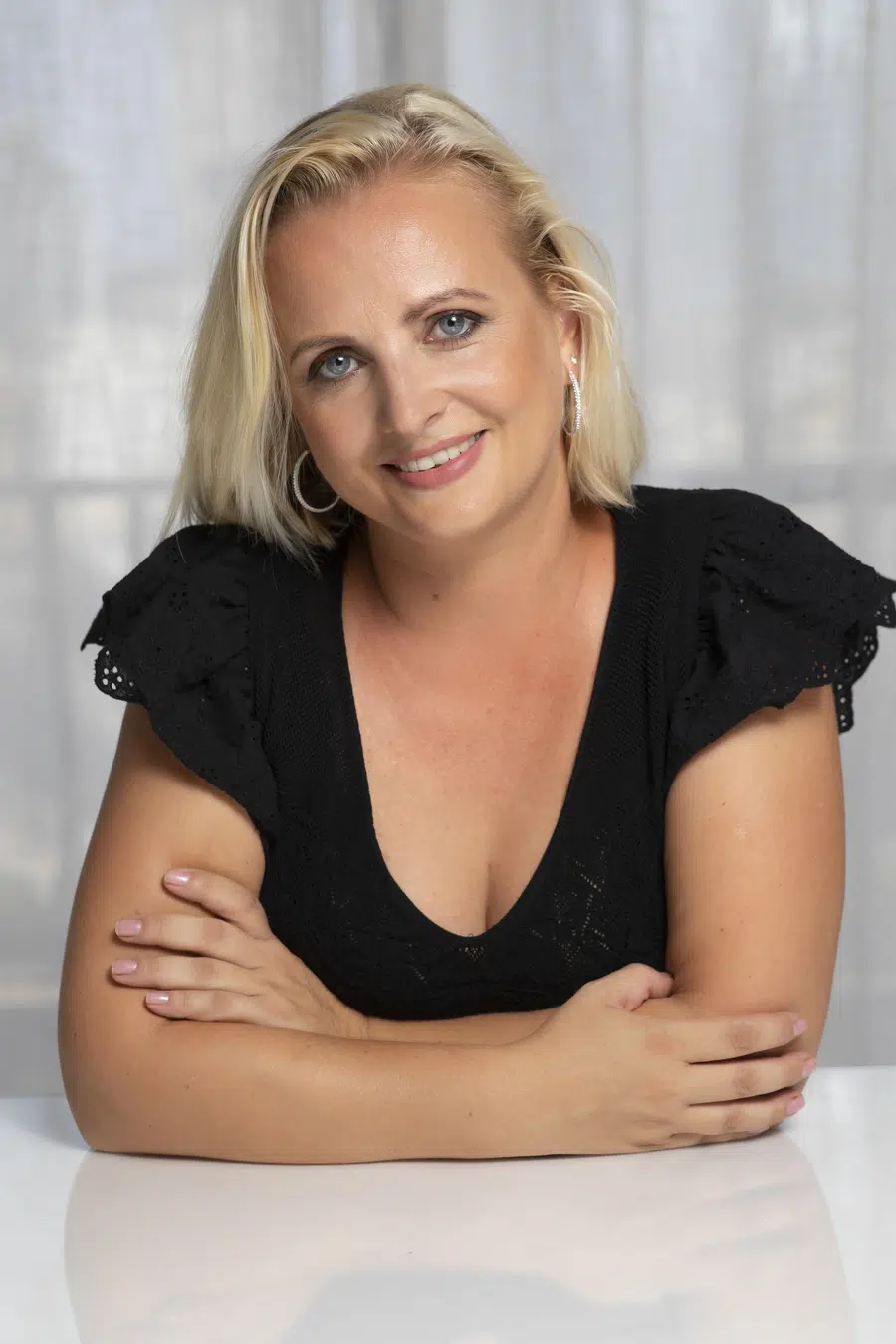 Krystyna is a blogger, coach and iDate speaker. She has been working in online romance and International dating industry since 2012 and is passionate about identifying the romance scam and giving dating tips and hacks. Join Krystyna for the dating service reviews and for finding ways to succeed with dating.
Krystyna focuses on International dating, which involves teaching men communication skills in a cross-cultural environment. She has been featured in many major publications including
DatingAdvice
,
Space Coast Daily
&
SWAGGER Magazine
.
Looking for more information? Feel free to get in touch to ask your questions or give feedback (see here:
Contact Krystyna
).