Finding love in the conventional way, where you meet someone in a social setting, go on a date and click, is no longer what it used to be. People have a hard time finding partners this way.
The pandemic has also made it hard to meet people the traditional way. For this reason, dating sites are currently very popular. Numerous dating sites are available on the internet. There are international, local, and regional dating sites. There are also sites designed specifically for divorced people and single parents.
Divorce is always very hard on both parties involved. Perhaps one of the hardest things a divorcee goes through is getting back into the dating scene. However hard it may be, you have to get back into the dating scene and move on with life.
Dating after a divorce can be challenging. For this reason, most divorcees seek online dating platforms. This article focuses on finding love via online dating platforms as a divorcee.
What is dating after divorce like?
Some people get excited over the idea of getting into the dating scene after divorce. For such people, the idea of being with someone new after separation is exciting and a turn-on. It also makes them eager to get out of bed in the morning. However, for other people, the idea of dating again after divorce, especially after a certain age, is scary and a trigger for anxiety. 
Such people find the thought of being with a stranger after coming out of a relationship meant to last for a lifetime terrifying. For some people, the scary part is the thought that they may not find love again or maybe too old to start dating again. Regardless, whether you are excited or scared about dating after divorce, you have to start somewhere.
The first thing you must do, which will help significantly with the rest of the process, is healing yourself. There is no specific timeline for this. For some people, it may take years, while for others, it may take a few months.
However long it takes, you must first heal so that you can get into the dating scene with wounds from your past. After that, you can start getting back into the scene, one step at a time. An online dating platform is always a great place to start.
What does a divorced man want?
You must understand that dating a divorced man is not business as usual. This is because the things they may be looking for in a relationship are different from what a man who's not been married may want. Below are some things divorced men want;
Why is it so hard to date after divorce?
Dating after divorce is one of the hardest things to do. Below are some reasons why this is the case;
One of the primary reasons dating after divorce is hard is how much time, and work healing takes. It may take years to heal completely for some people, while for others, a few months may suffice. This makes dating hard because you are carrying pain from your former relationship. It will make interacting with other people hard.
Another reason why dating after divorce is hard is that many people have a hard time knowing whether or not they are ready to start dating. This is because they are filled with doubt and anxiety about dating, their future, and how they would fit into the current dating scene. This makes dating very hard and nerve-wracking.
For both men and women, having to get back into the dating universe with kids can be one of the hardest things to do. This is because you have to put your children first. Many divorcees have a hard time finding a partner that would accept both them and their kids. They also have a hard time balancing co-parenting and dating.
For some people, fear makes dating after divorce hard. The trauma from the failed relationship makes them fearful about dating. Consciously or unconsciously, some people fear that their future relationships will also fail, like their marriage. This fills their heads with doubt about even trying to date or get involved with someone new.
How to choose a reliable and legit online dating service for divorced people
The market features several dating sites for different people. When choosing a site for divorced people, you may want to consider some factors. Below are some features you should consider when choosing a reliable and legit online dating service for divorced people;
One of the top things you should look into is the reputation of the online dating site. The last thing you want is to start your new dating life on a site that is not legit or reliable. You can check the reputation of an online dating site by reading online reviews and seeing what other users have to say about it.
It would also be wise to go for a site that has existed for a while instead of new dating sites. This way, you can be sure about the site's legitimacy as it is easy to find reviews and testimonials.
It would also help to get a divorced dating site that is easy to use. Choose one with filters that will help you find the best matches and one that you can use on your mobile devices. This way, you do not have to worry about understanding the features or being close to a computer to use the site.
TOP3 dating sites and apps for divorced men and women
Numerous online dating sites and apps for divorced men and women are available on the internet. They all have their downsides and advantages. The following are three of the most reputable sites and apps for divorced men and women that you may want to consider;
eHarmony - also for divorced men looking for serious dates
eHarmony is one of the oldest online dating websites (read more: eharmony Review: Is eharmony.com a good dating site?). It was established more than two decades ago and has helped thousands of people with their dating lives. It is the first online dating site to use a scientific approach to matching compatible singles. eHarmony is also among the most trusted online dating sites for divorced people and other singles.
The costs differ depending on the length of membership. For instance, there is the premium light plan, which costs 65.90 USD per month. There is also the premium plus membership plan costs 45.90 USD monthly and the premium extra plan costing 35.39 USD per month.
Loveme.com - for divorced men looking for foreign brides
Loveme.com has been a leader in the online dating industry for more than two decades (read more: LoveMe.com Review: How reliable and serious is A Foreign Affair?). The platform has helped millions of singles from different parts of the world find successful relationships, some leading to marriage. It features thousands of foreign ladies looking for serious relationships. This makes it the perfect platform for divorced men looking to find foreign brides or dates.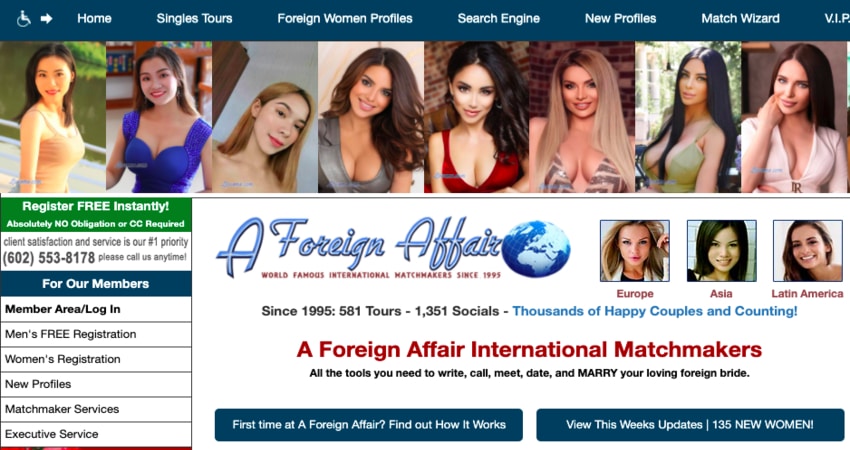 Cost
There are three price levels, depending on the membership plans. The plans are platinum, gold, and silver. The cheapest plan is 29.95 dollars per month, and the most expensive is 95.00 dollars per month.
Did you know?
Loveme.com (A Foreign Affair) is one of the spearheads of the online dating industry
NextLove.com - dedicated site for divorced and single parents
NextLove.com is a leading social network designed explicitly for divorced people and single parents looking for their next love in Europe. The online dating platform is constructed to help Europeans to establish international relationships. It is highly reputable as an online platform for connecting single parents and divorced people to find love again
Costs
This online dating platform also features various membership plans. The lowest plan, which is the platinum bronze plan costs around 101.67 USD annually while the most expensive plan, which is the platinum plan, costs around 203.28 USD per year.
Ensure that you use the most reputable and reliable online dating services or applications.
5 proven tips for successful dating after divorce
Dating after divorce can be challenging. However, the following tips can help make the process easy;
Start with dating yourself
Starting to date after divorce is easy if you have taken time to heal. Healing begins with dating yourself. This means that you should not rush into finding a new partner. Take some time and invest in your happiness. Here, treat yourself with love, appreciation, and the respect that you would desire in a partner.
Interesting to know
People who take time to heal after divorce before dating again are more likely to get into successful and meaningful relationships
Another way to start dating successfully is by identifying what you want from the beginning. This implies being clear about what you want and what you expect in a relationship. This will help you make wise choices.
Keep your ex out of your future
It would also help to keep your ex out of your future relationship. This will help with your emotional healing and help you focus on your future instead of your past.
Another practical tip to help make dating after divorce easy is being honest. It would be wise to be honest with the person you are dating about your past and what you are looking to achieve in a new relationship. This will help build a solid foundation for your next relationship.
Use an online dating platform
Using an online dating platform allows you to slowly ease into the dating life again. It will give you a chance to take things slow before you meet your partner physically.
Dating after divorce does not have to be as challenging as most people assume. All you need to do is give yourself time to heal, define what you want, and be open to a new relationship. Online dating platforms are a safe way to get back into the dating universe after divorce. They will help you meet a lot of people and have control over your interactions.
Wanna find out how to meet an amazing foreign woman and have experience in International dating, but you have no idea how to start it. Keep calm, we are right here to help! ☝️ Ask Krystyna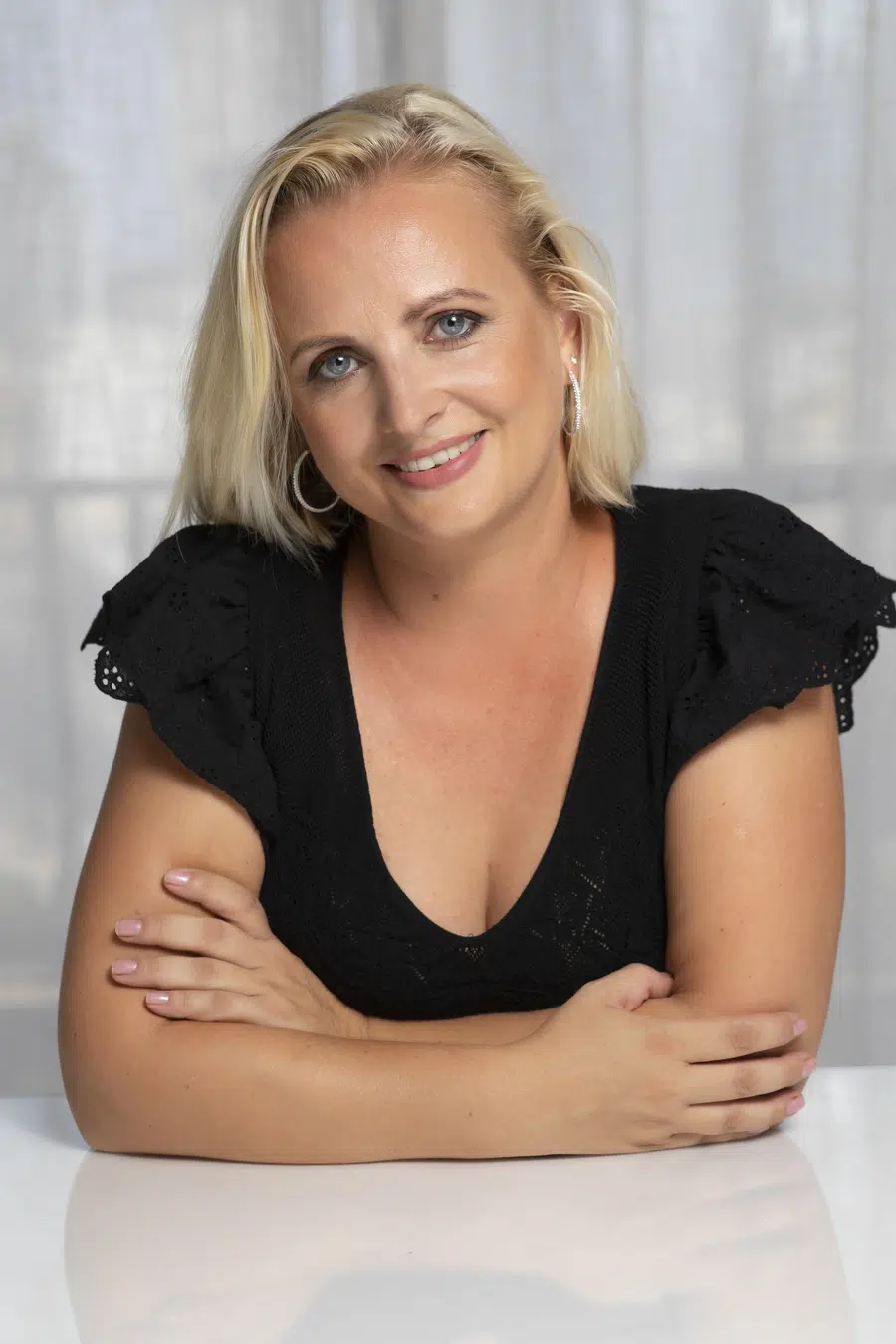 Krystyna is a blogger, coach and iDate speaker. She has been working in online romance and International dating industry since 2012 and is passionate about identifying the romance scam and giving dating tips and hacks. Join Krystyna for the dating service reviews and for finding ways to succeed with dating.
Krystyna focuses on International dating, which involves teaching men communication skills in a cross-cultural environment. She has been featured in many major publications including
DatingAdvice
,
Space Coast Daily
&
SWAGGER Magazine
.
Looking for more information? Feel free to get in touch to ask your questions or give feedback (see here:
Contact Krystyna
).