Shyness can be burdensome if you are trying to connect with people. Generally, you may be awkward with people so it does not make your dating life easy. But in this article I give you tips to make it so much easier.
Approaching someone you like is not an easy task for anyone. Even the non-shy people. It takes a certain amount of courage to do it because there's a chance you will face rejection. This article helps you to overcome your shyness and approach a girl you like no matter where they are situated around the world.
So buckle up.
Shy in talking to girls online? Why might dating be difficult for shy guys?
Your reluctance to talk to girls online stems from uncertainness over the response you will receive. You do not know if they will shut you out or not reply at all. But the question you should be asking yourself is, what if they like you back? What if it works out?
The more you train your mind to consider the possible positive outcome, you will find it easier to approach girls. Also this positive outlook will help you to face rejection bravely. You get to understand it was not meant to be, and that is ok.
It has nothing to do with you or your shortcomings. It is probably for the best because you would not want to be in a relationship where you are doing the most, emotionally speaking and the other person is always on the receiving end.
Dating is difficult for shy guys because you take longer to convince yourself to go for it. The more you think of the negative outcomes the easier it is for you to retreat to your cocoon. But the first step to getting over your shyness and talking to girls online is by learning the art of starting engaging conversations online. Introduce them to your personality!
Interesting to know
According to the Washington Post, a study by sociologist Michael Rosenfeld, revealed that one out of every four straight couples meet online. Moreover, two out of three gay couples meet online. If you were having doubts, this signifies that international dating works.
Is virtual dating a good alternative to overcome your shyness?
Virtual dating is one way to overcome your shyness. Part of the reason you feel shy in the physical world is because we are the worst judges of ourselves. Sometimes insecurities about your appearance may be the reason you find it very difficult to approach girls in real life.
You may have a problem with your facial structure but another person may find you absolutely striking. You may think you are weird but to another person your uniqueness makes you attractive.
Virtual dating eliminates the awkwardness at the initial stages when you approach a girl. You can get to know each other virtually. Even send pictures, engage in video calls after some time of getting to know each other. Virtual dating allows you to be vulnerable, but not 100%. It gives you a sense of control.
You can choose not to send your picture or video if you are shy about your appearance. You can choose to text and avoid phone calls if you are insecure about your voice. But at some point you will have to reveal all these parts of yourself for the other person to accept you as you are. Virtual dating just gives you enough time to prepare for this eventuality.
Can shy guys date foreign brides?
The dating scene has no restrictions when it comes to regions. Existing limits are those you place on yourself. If you believe long-distance relationships do not work, you will probably keep off dating women from different countries and nationalities. If you are up for it, the online world has made it so much easier.
Modern transport helps too because if you have your finances right, you can arrange meetups from time to time. The gift of free choice is also in your favour here. If you decide The One is a woman a million miles from you, a plane ticket and a resolve to change your life as you know it are all you need to move and settle in another country.
Your shyness cannot limit you if you do not let it. If your heart wants something it is always wise to explore it then have a future full of 'what ifs'. You can date anyone from any part of the world as long as they are into you as much as you are into them. Self-affirming is crucial if you want to break through the barriers holding you back. You do it despite the shyness, fear, or anxiety.
Did you know?
The age of first marriage is continuously shifting from early twenties to late twenties, thirties and forties. More women choose not to get married as well. Online dating expands your options.
Girls like shy guys because some find it cute. But they can only like your shyness if you actually approach them. Because feelings of shyness make most guys go quiet, the women consider them to be good listeners. A reserved person is easier to accommodate than a loud and boisterous one. Your shyness can also come off as funny, which girls love. Shy guys are considered to be more genuine. They may speak little but they mean what they say.
Beyond the awkwardness though you need to find a way to approach the person of your interest to know whether they are interested in you too. It goes back to you taking the situation into your own hands. Virtual and online dating sites and apps are effective to use without feeling so shy.
Whether the person you have your eye on will like you back is up to them. People have different tastes and types. If a person rejects you it may not have anything to do with your shyness. Maybe they want other qualities in a guy. But the good thing is, your better half is somewhere in the world waiting for you to find them, or them you.
What to consider when starting International dating online?
What should you consider when starting international dating online? You might find your heart likes a girl from another country because we do not choose who we like. We just do. Maybe our hormones play a role too, like oxytocin.
But whatever the case, hormones, fate, or destiny, you find you like a person who is significantly far from you. You approach them and they are willing to give it a shot, thanks to you talking to them despite the shyness.
You need to find out whether your girlfriend is okay with long distance relationships. Find ways to connect virtually. You can have virtual dates, eat together, and go places together. So prepare for these new aspects of your life. Learn to use video conferencing apps and PC software.
If you do not have a common language, learn your partner's language to ease your communication process. If you speak a similar tongue, focus on creating a plan for easy communication between the two of you.
Talk to your significant other about creating quality time for each other where you talk about your lives, know each other, and plan the future. Because if you are serious with them, the end product is you two finding a way to be together finally.
10 simple but effective tips to make International online dating for shy guys work
For a shy guy, meeting women online is easier than physically. It allows you to be yourself without so many restrictions and doubts. Understanding how to make it work if you are dating someone online from a region different from yours is one way to ensure your relationship grows before you are able to meet physically.
You can make international dating work if your heart is fully in it. Communication means you are both making time for another. Have a phone plan that allows both of you to make international calls affordably. You can make time around both your schedules to talk daily. Skype too from time to time.
Keep the romance up. The good thing about everything happening online, is that you can go to an online website selling gifts or sweets and order your miss her favourite chocolate bars, indicate her delivery point, leave her contact information and she will receive her presents. How thoughtful, right? Send gifts, send letters.
3. Be virtually available
Your girlfriend needs to see your commitment to the relationship especially because its international. If there are so many instances of doubt from either end it will likely run its course. Ensure you uphold a suitable level of charm, romance, fun, and availability in terms of time and emotionally.
Although you cannot be together throughout, you should arrange a meeting from time to time to catch up. Use the chance to do a couple things together, like travelling, walking, cooking, just to get to know each other better.
Stop listening to anyone who keeps saying your relationship will fail because it is long-distance. They are not you, and you are not responsible for their thoughts. What you and your partner feel is all that matters.
6. Set a time frame for when the relationship becomes not virtual
If you are both in for the long-haul, which is mostly the case, you need a plan about living together or in the same city or country in future. It means you will have to make major life changes.
Insecurity is an ugly colour on anyone. Find a way to trust your partner even if they are miles away. It will help you avoid unnecessary arguments which will only create a rift between you two.
Being separate does not mean you can't do some things together especially if these things spark both of your interests. Some of these activities you can do together are;
Always solve conflicts. Do not leave unturned stones just because you are not physically together. Address all issues to ensure you are each happy.
10. Look at the positive side
You have more time for self-growth. It can be school or hobbies. You have time for friends, and family. When you meet, before you can fully be in each other's lives, you appreciate spending time with your partner more.
International dating for shy men: FAQ
International dating is advantageous because you get to talk more and learn a lot about your partner during this time. If you were together from the beginning, you would probably spend more time watching films, going to movies, eating out, traveling, and less time just talking about everything.
It is possible that the women you interact with daily or meet randomly do not make your heart sing, which is why international dating is perfect for you. If you have met someone on a dating app, do not be afraid to build a relationship with them. They may be your partner for life for all you know and you are a social being, as all humans are.
Individually, you create a life outside the relationship focusing on your interests and social life. These facts make you more interesting as a couple. The fact that you do not live in the same country means you value the moments you get to spend together more.
Wanna find out how to meet an amazing foreign woman and have experience in International dating, but you have no idea how to start it. Keep calm, we are right here to help! ☝️ Ask Krystyna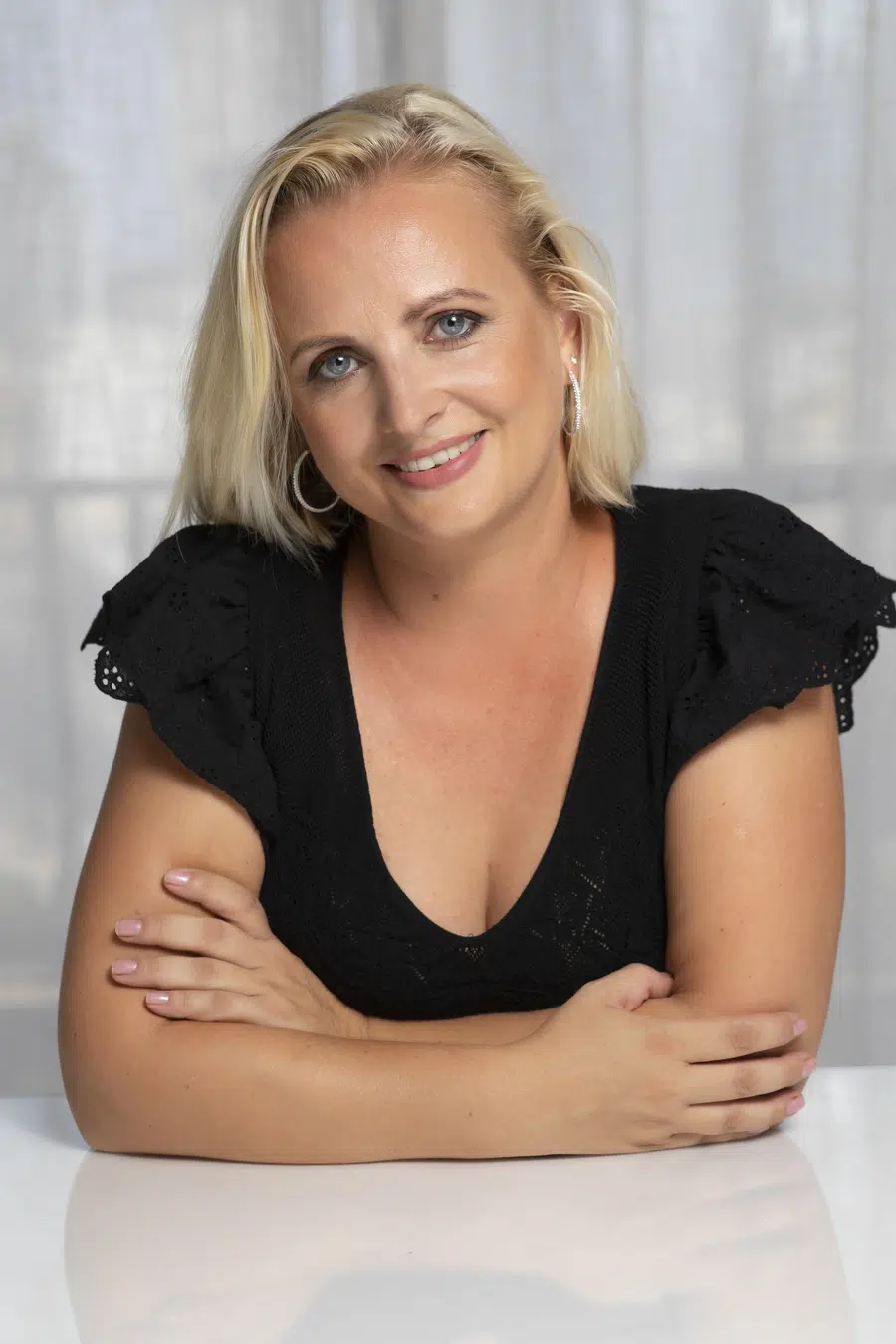 Krystyna is a blogger, coach and iDate speaker. She has been working in online romance and International dating industry since 2012 and is passionate about identifying the romance scam and giving dating tips and hacks. Join Krystyna for the dating service reviews and for finding ways to succeed with dating.
Krystyna focuses on International dating, which involves teaching men communication skills in a cross-cultural environment. She has been featured in many major publications including
DatingAdvice
,
Space Coast Daily
&
SWAGGER Magazine
.
Looking for more information? Feel free to get in touch to ask your questions or give feedback (see here:
Contact Krystyna
).