Online dating can be challenging, and if you don't put thought and effort into creating a good dating profile, you are only making life harder for yourself. 
Chances are you'll attract the kind of woman according to how your dating profile is written. Women aren't stupid; we can read between the lines. We know what you aren't saying or what you are trying to hide about yourself. Women have a female gaze, where they see people as people (and not as objects). 
Like the saying, "what you reap, you'll sow." Create an awesome profile that's authentic and appeals to the female gaze, and you'll meet your soulmate. Don't, and well, you are there already, and here today looking for tips on how to write a better profile. 
Here are ideal dating profile examples for 8 online dating sites. I've even gone ahead and added what a woman will think of the profile – all for your benefit (if you want to rise to the occasion). 
Reasons Why You Can Trust Krystyna
Dating Profile Example for eHarmony
Headline: Marketing professional seeks passionate outdoors gal
I'm a single 30-something guy with a background in marketing and design, which is also the industry I work in. After graduating from business college, I spent a year traveling with Habitat for Humanity, and I still actively participate in school-based welfare initiatives at home too.
My weekends are when I get to take my tie off and do what I love by going x-biking and hiking.
I am looking for a single lady who is into nature and the great outdoors to watch the stars with me and kick up adrenaline on the mountain bike trails.
Someone from an education background would make for an amazing conversation partner as I love discussing how to help the kids in my neighborhood achieve their dreams.
What's a Woman's Perspective on this eHarmony Dating Profile?
This is an attractive and confident profile. The guy makes it clear that he's caring, into charity work, active, physically well-built (to do hiking and extreme sports), and wants a partner who can participate in his passions with him.
On eHarmony, which is a dating site for single educated professionals, this is the kind of profile that would stand out. If matched with an attractive but natural profile picture showing the guy on the trails, this profile is sure to attract athletic ladies.
What helps his profile shine is that he lets ladies read between the lines by not saying things like "I'm a nice guy who likes to do charity" or "I work out at the gym and have a six pack."
Dating Profile Example for Match.com
Headline: Lonely star-gazer looking for a woman to chase the comets with
Astronomy may sound totally tedious, but if you're interested in seeing where life began, chatting about destiny, and spending long nights snuggled behind a telescope, I'm waiting for you. 
As you can tell, I'm into the mysteries of the cosmos, and after completing my studies at MIT, I committed to exploring our place in the grand scheme of things.
What I learned is that it's a pretty lonely place without a charming lady and friend to share that mystery with. 
I'm ready to settle down and start a family with the right lady, as love is the greatest mystery. Would you like to discover the truth of love with me? Discover my fun side as I have a great sense of humor and feel cherished as I lavish you with my attention to detail and kindness.
Be the Halley to my comet as we chat about eternity. 
What's a Woman's Perspective on this Match.com Dating Profile?
Love and marriage are top of the list for ladies on Match.com. We love to read that a man is funny, interested in love, and ready for commitment. Match offers a great daily series of matches, where a mini-profile will help you assess your potential matches. 
Being able to see what the man looks like while also getting some quick information from his introduction can help you determine whether he's worth chatting to. 
This profile offers an intelligent, romantic, and mature man for a woman who is interested in being the center of his universe. What more could you want? 
A photo of the man with his telescope or outlined against the night sky would help win ladies over. 
Dating Profile Example for OKCupid
Headline: Talented musician looking for a partner in crime
My life is made up of words and music, and I'd love to meet someone who is as excited about the power of both as I am. 
Most nights I go to sleep with a smile, happy with the day I have lived. I play hard, and I want to experience as much of life as I can. 
With this gift of living in my hands, I try to experience different cultures, explore unique identities, and build who I am becoming. 
If you're ready to be a part of that journey and have a dedicated partner on your own journey, I'd love to meet you. 
What's a Woman's Perspective on this OkCupid Dating Profile?
OkCupid is a site geared toward long-term relationships that defy boundaries of sexuality and stereotypes. 
This profile is a great example of what being creative and open to a life that redefines concepts of partnership is like. 
Ladies (or other LGBTQIA+ partners) who are interested in a partnership that breaks rules while creating a new way of committing will be attracted to this profile. 
With a few raw and honest photos of the musician performing to crowds of mixed genders, the final touches are applied. 
Dating Profile Example for Loveme.com
Headline: Looking to settle down with the man of your dreams?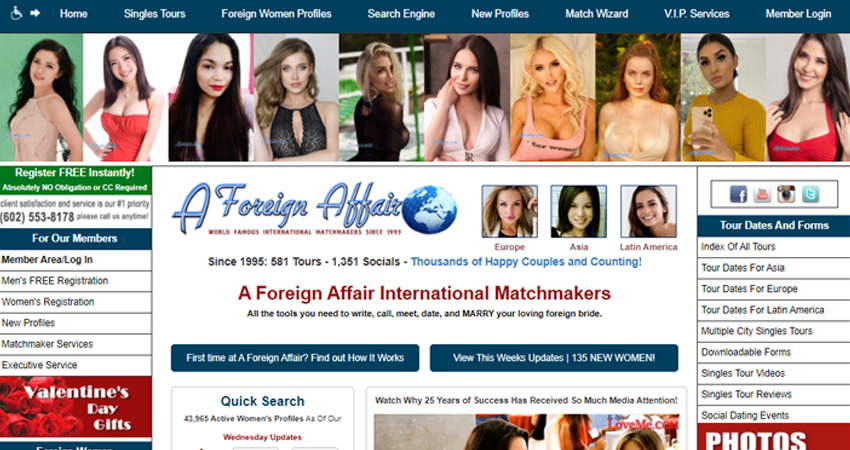 If you're ready to put down roots and start a serious "until we do" relationship, I'm the guy for you. After years spent developing my career, I feel I am able to offer the world to a lady with exotic features, kindness, and good family values. 
I am not looking for a hookup or fling as I desire to settle down with the woman of my dreams. 
Cultural barriers don't scare me as I love learning about new and exciting cultures, especially those from Eastern Europe and Latin America. 
My hobbies include collecting items from all the countries I have visited, and I would like a partner who also wants to travel and see the world before we have children. 
What's a Woman's Perspective on this Loveme.com Dating Profile?
This dating profile is cleverly worded to suit the women who are looking for their life partners on LoveMe.com or A Foreign Affair (as the site was known). 
Since most ladies on this site are younger and want an older man who can offer them financial security and isn't interested in just a quick fling, this profile clearly states the man ticks several boxes with the ladies. 
Without stating the obvious, he hints at being financially secure, having built a career for himself, and that he has the means to travel and offer his lady some adventure. He also wants to have children and build a family, which are all ideals that appeal to ladies from Eastern Europe and Latin America. 
Matching his profile with photos of his journeys can really win over many ladies. He doesn't have to be tall, dark, and handsome to win hearts. An easy smile and the typical American features will do all the talking for him. 
Dating Profile Example for ArabLounge.com
Headline: Looking for a like-minded partner with similar values to build a life with
Peace be with you, beautiful lady. I am a single Arab man looking for a lovely Arab lady interested in marriage and family. 
I have built a successful career in shipping and have the means to offer a safe and secure lifestyle with ample luxury to a woman of suitable age who is from a proud family. 
The lady of my dreams would have to relocate to the Arab Emirates where my business is based. 
In building a family together, we will grow together in our faith and dedication to each other. I am not looking for a fling or casual relationship as I desire to settle with a woman of virtue with a good sense of humor. 
What's a Woman's Perspective on this ArabLounge.com Dating Profile?
Arab ladies will find this profile to be suitable if they are looking for a traditional or cultural relationship with a single Arab man. 
Ladies who are looking for a more Western relationship may not find it as appealing, but the draw of financial security and a commitment to family is hugely appealing to any single lady who wants to settle down. 
The man makes his intentions and qualities clear, and he states boldly what kind of lady he is looking for. The clarity is appealing, and as long as the family respect is there, there is a real chance at matching up to the lady of his dreams. 
Dating Profile Example for Tinder
Headline: Ready for a partner who will tick all your boxes?
I'm a young executive moving up in the corporate rungs, and my weekends are there for fun and adventure. 
That's what life is about, right? 
Are you up for joining me on weekends away, idyllic destinations, and mojitos by my private pool? 
Friday nights I live it up on the dance floor, while Saturday mornings are for a brisk run and some cross fit amping. 
What are your plans? Let's hook up. 
What's a Woman's Perspective on this Tinder Dating Profile?
Tinder is for young, hip, and fun-loving ladies and gents. This profile is typical of the type of hot six-foot jock who cruises the local singles bars, but that's also okay: a girl's gotta have fun too. 
If you're into a high energy date who will probably expect his partner to be suitably sexy and into adventure, then this is bound to be a thrilling relationship for a while. I can imagine this profile being accompanied by some ab-flexing photos, which may or may not thrill young single ladies. 
Tinder ladies may be up for this kind of entanglement for a while, but when it comes to settling down, they will likely not opt for this kind of profile. 
Dating Profile Example for Bumble
Headline: Slide right into a serious relationship as we build a partnership
If you're ready to let the other guys slide, I'd love a chance to treat you like a lady. I'm a financially secure, Ivy-league graduate, and I'm looking for a partner who is into deep sea diving and long hikes into the wilderness. Would you like to join me? 
I'd love a partner in all aspects of the word—a woman who is as intelligent as she is beautiful, well-spoken, and not afraid to say what she thinks. 
For the woman of my dreams, I'd love to be the perfect partner: responsible, indulgent, and faithful. 
Most important to me is to establish a solid friendship with my potential partner. Good things aren't rushed, and neither am I. 
What's a Woman's Perspective on this Bumble Dating Profile?
Bumble, being a site where women have the power to choose whether they reach out to the guys and allow the men to message or not. Since most of the ladies on Bumble are interested in independence and being on equal footing with their partners, this profile will get noticed. 
The air of mystery is enticing as the profile doesn't state what the man does, except that he's well-educated and of financial means. 
Stating that he wants to build a friendship and is into long-term relationships that aren't rushed means this is a connection that may extend beyond a relationship. 
Real value from Bumble profiles is not only in getting a date but in building real connection and friendship that may extend even if the relationship doesn't work out. 
Dating Profile Example for AdultFriendFinder
Headline: Ready to get game on when you are
I'm into fun, high energy games and multiple partners. Life is short, so I live it up as often as I can—no promises, no guarantees beyond a great time out. 
Let's meet. I'm athletic, tall, experienced, and good looking too. I'm looking for a real woman or more who's into adventure and fun. 
I'm a sure thing, guaranteed to thrill you and bring you back for more. My friends say I am creative and innovative in way more than 50 shades. Join me and bring a friend as we rejuvenate your love life and open some horizons tonight. 
What's a Woman's Perspective on this AdultFriendFinder Dating Profile?
If you're a regular on AdultFriendFinder, you know the site is an "up for anything" type of dating, sexting, sex dating, swinging, and sexual fantasy cosplay place where concenting adults meet. 
Bumble singles would cringe at the wording, but on this particular site, the profiles are edgy, bluntly open about what the men and ladies want, and this profile is typical of what to expect. 
The profile will likely be accompanied by photos of the man's most appealing physical attributes, showing him with young and hot ladies and guys, always having a good time. 
Profiles here are geared to arranging quick hook ups, one-night adventures between the sheets (or on the hood of a car), and group adventures or orgies. 
Can I Use the Same About Me Text on Different Dating Platforms?
Knowing this, you should tailor your dating profile according to the site you are on because the women on that site are looking for a specific type of relationship. 
That being said, you can use the same essentials in your "About Me" dating profile section, but create your profile to attract the kind of lady you want to date. 
Things NOT to Put in Your Online Dating Profile
Here's what NOT to put in your online dating profile. Don't: 
Wanna find out how to meet an amazing foreign woman and have experience in International dating, but you have no idea how to start it. Keep calm, we are right here to help! ☝️ Ask Krystyna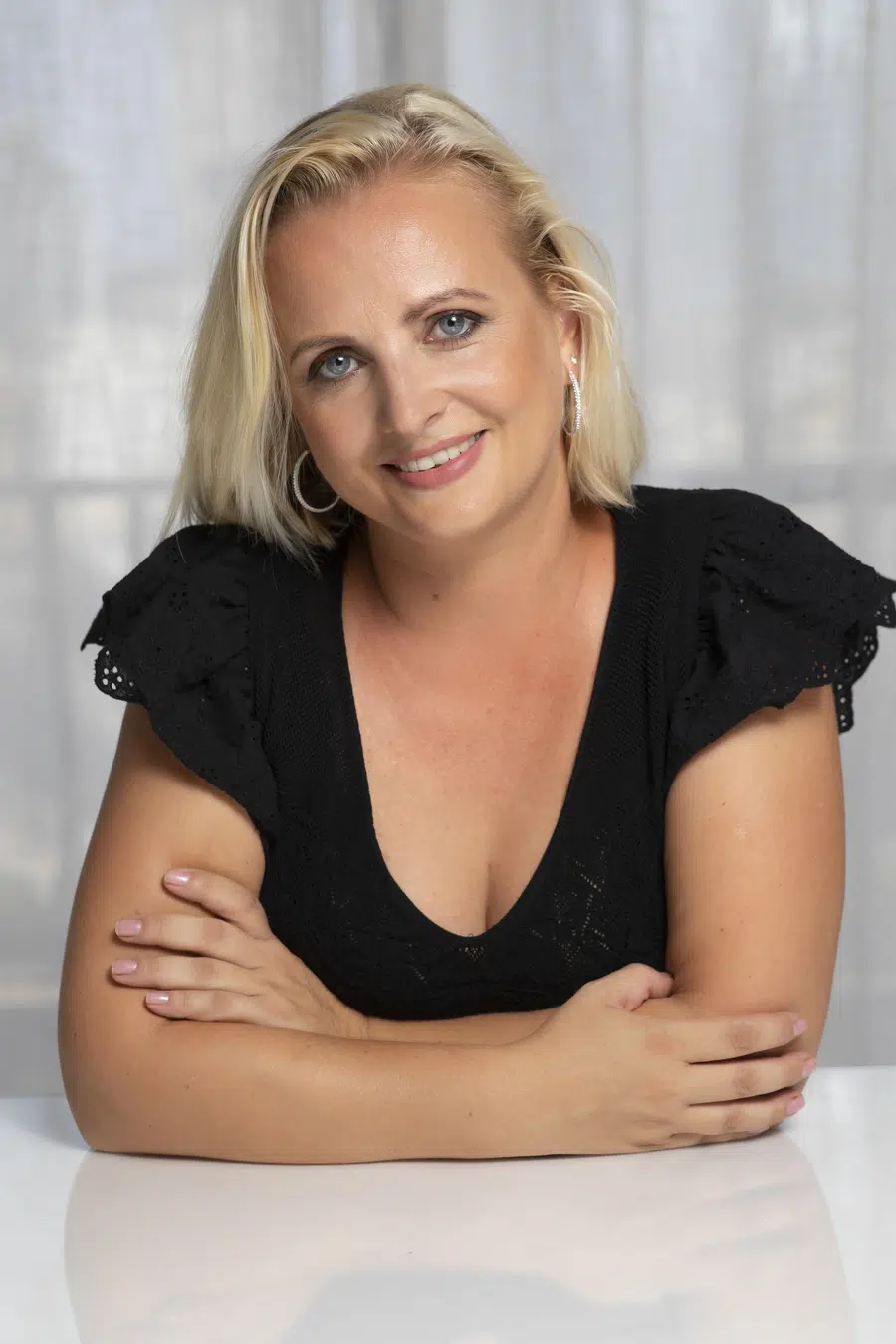 Krystyna is a blogger, coach and iDate speaker. She has been working in online romance and International dating industry since 2012 and is passionate about identifying the romance scam and giving dating tips and hacks. Join Krystyna for the dating service reviews and for finding ways to succeed with dating.
Krystyna focuses on International dating, which involves teaching men communication skills in a cross-cultural environment. She has been featured in many major publications including
DatingAdvice
,
Space Coast Daily
&
SWAGGER Magazine
.
Looking for more information? Feel free to get in touch to ask your questions or give feedback (see here:
Contact Krystyna
).