If you call the lady you fancy Ukrainian when she is Russian, you can bet your bottom dollar that there's no chance of a relationship with her. And the same can be said if you think your love match is Russian when she's, in fact, Ukrainian. Both ladies hail from proud countries, and they will be highly offended if you dare mistake their looks or national identities. 
But is it easy to distinguish Russian women from their Ukrainian counterparts? 
It is, actually, once you know what the main differences and similarities are (so you don't trip up and all). 
Here's your comprehensive guide on Russian vs Ukrainian women so you can keep the love of your life (be she Russian or Ukrainian) in your life. 
Reasons Why You Can Trust Krystyna
Ukrainian vs Russian Women: 3 Main Differences
If you ask around, I bet most people would say that Russian and Ukrainian women are one and the same. It's easy to assume that the ladies from these two countries look, act, and speak the same way, but do they? 
Use these three main differences between Ukrainian vs Russian women to know which is which (and keep your love life #DramaFree): 
The official language of Ukraine is Ukrainian, which sounds similar to Russian. However, the language also has distinct similarities to Polish. Most Ukrainians speak Russian as a second or third language, but around 30% speak Russian as their first language.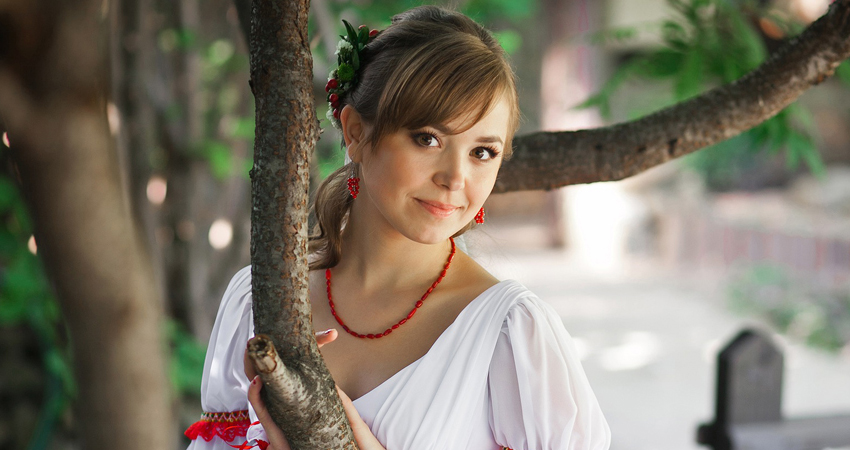 Other minority languages in Ukraine are Polish, Romanian, and Bulgarian. 
On the other hand, the official language in Russia is Russian, but depending on the region, it could be 34 other languages. There's also roughly 100 minority languages being spoken in Russia. 
Some of these other languages spoken in Russia are Chechen, Adyghe (West Circassian), Bashkir, Crimean Tatar, Ingush, Meadow Mari, Ossetic, Tuvan, and Yakut.
So, find out what language your lady love speaks as this can indicate whether she is from Russia or Ukraine. Or just ask! She won't take offense. 
Family and Marriage Values
There isn't a big difference between Russian ladies and their Ukrainian counterparts when it comes to marriage and family values. The minimum age for a woman in Russia and Ukraine to get married is 18 years old. 
Women of both countries are raised quite traditionally, seeing the man as the pants-wearer (aka head of the family). The women are also intelligent and have college degrees, which indicate that careers are important. 
In general, a Russian lady will prioritize family life over her career – she'll want to be wife and mom of the year. In contrast, a Ukrainian lady wants it all – career woman, wife, and mom of the year. So your Ukrainian partner will balance her career with her family life (#jugglingact). 
Thus, the Ukrainian lady is more independent; however, your Russian soulmate may be highly independent too (especially if she's been raised abroad). 
You may easily mistake a Ukrainian lady as Russian when you look at her profile photos on the dating site you are registered on, and vice versa. 
Russia has a mixed gene pool, with ladies in the west looking more traditionally Slavic (blonde and blue-eyed) and ladies in the east having more Asian features (darker hair and brown eyes).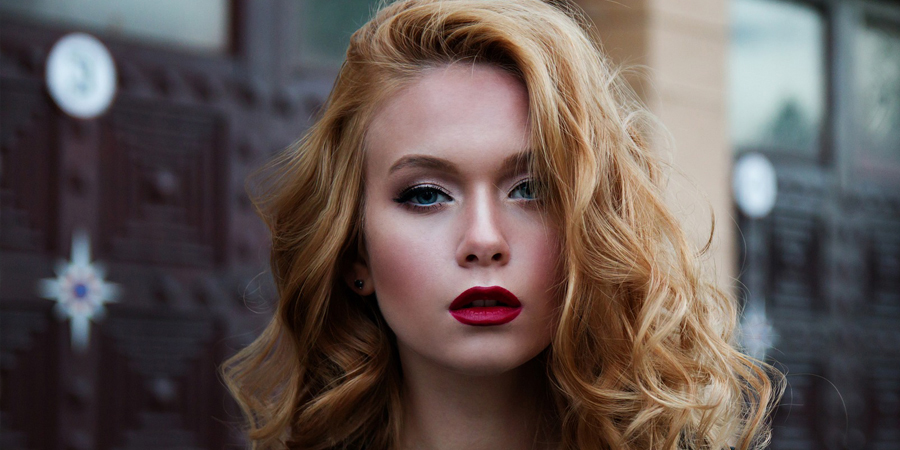 The ladies in Ukraine are mostly Slavic in their appearance with high cheekbones, flawless skin, and blue or green eyes. They can have blonde and brunette hair. 
Since Ukraine is part of the Mediterranean, these ladies have a slightly darker skin tone compared to most Russian women. 
Similarities of Ukrainian and Russian Women
While there are key differences between Russian and Ukrainian women, there are also various similarities: 
What Is It Like Dating a Ukrainian and a Russian Lady?
There are quite a few differences and similarities when it comes to dating Ukrainian vs Russian ladies.
Ukrainian and Russian Dating Culture Compared
You'll find various similarities when it comes to the dating culture in Russia and Ukraine: 
It's a good idea to ask your lady love about her and her family's culture so you know what she (and the future in laws) expects and needs of you. After all, the key to a successful relationship is communication. 
Who Makes a Better Wife: Ukrainian or Russian Women?
This is kinda a pointless question because the answer very much depends on who you are, who you are looking for, and who your lady love is. 
The so-called "better wife" is the lady who meets your love needs and preferences. That lady can be Ukrainian or she can be Russian. 
One thing's for sure, the ladies from Russia and Ukraine are beautiful and they make dedicated, loyal, and loving wives. 
Final Thoughts: Are They Really Different?
It is essential to remember that every lady is unique, no matter her race, nationality, language, or culture. So keep in mind that this guide provides general information about the similarities and differences between Ukrainian and Russian women. 
But who your soulmate is depends on how she grew up, what influenced her life events (past and current), and her values. 
Russian women and Ukrainian women are different. It's like comparing Canadians and Americans, or Brits and Aussies. There are similarities between the women, but there are also differences that set them apart. 
So don't confuse Ukranians as Russians or Russians as Ukrainians. If you aren't sure from which country the lady you are interested in is from, ask or check out the info on her online dating profile. 
Some ladies also identify as Russian even though they may be born in Ukraine, or vice versa. This could be a great conversation to have with your true love; plus, you build intimacy and get to know her. (#win-win) 
Remember: When you are on international dating sites searching for your true love, whether she is Russian, Ukrainian, Asian, or from another country, beware of romance scams. It's better to be safe than sorry and all that!
Wanna find out how to meet an amazing foreign woman and have experience in International dating, but you have no idea how to start it. Keep calm, we are right here to help! ☝️ Ask Krystyna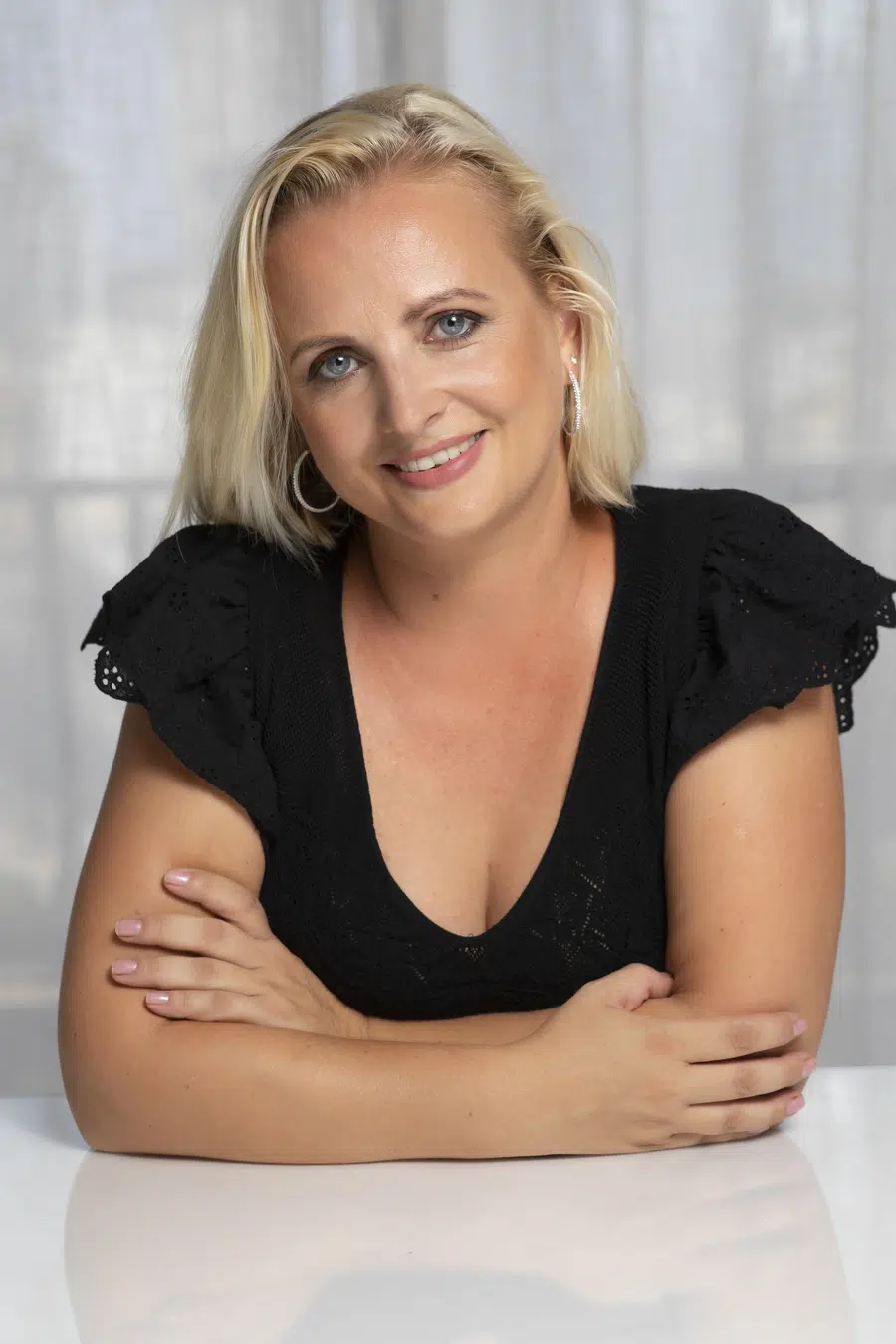 Krystyna is a blogger, coach and iDate speaker. She has been working in online romance and International dating industry since 2012 and is passionate about identifying the romance scam and giving dating tips and hacks. Join Krystyna for the dating service reviews and for finding ways to succeed with dating.
Krystyna focuses on International dating, which involves teaching men communication skills in a cross-cultural environment. She has been featured in many major publications including
DatingAdvice
,
Space Coast Daily
&
SWAGGER Magazine
.
Looking for more information? Feel free to get in touch to ask your questions or give feedback (see here:
Contact Krystyna
).