Online dating is a little harder for men. Unlike most women who often receive thousands of messages, men have to put together an irresistible dating profile to get attention. If you feel that your profile needs some sprucing, you should follow your instincts.
Putting effort into creating your dating profile will increase the number of messages you receive from women. Research by Hinge found that 57% of women failed to respond to men's messages because they did not like their profiles!!!
It is interesting to know that some do's and don'ts apply when creating your dating profile. We shall cover them comprehensively throughout this article.
10 Dos For A Great Online Dating Profile For Men
The best way to start to create a unique dating profile is presenting a genuine and honest portrayal of yourself. The main goal of online dating is to find a woman you are compatible with, and you want to attract the right person who appreciates the real you.
Consider all the qualities that make you unique and indicate them on your profile. You may want to stretch the truth to present yourself in the best way, but most women prefer authenticity and honesty instead of trying to be someone you are not.
#2: Upload an Outstanding Profile Picture
The majority of the people on dating sites and apps will ignore a profile without a profile picture. A profile picture gives women an idea of your personality by analysing your pose, facial expressions, and clothes.
A profile picture is the first thing on your dating profile that potential matches use to gauge you. You should strive to make a memorable first impression. It is crucial to put effort into making sure your photo presents you in the best way possible. Consider the services of a professional photographer to capture excellent profile picture shots of you.
#3: Create Your Profile When in a Happy Mood
Your mood when creating your profile will reflect on your bio and determine whether you come off as a negative or positive person. It is essential to note that you will attract people depending on how you present yourself. A positive mind-set will attract a positive mind-set, while grumpiness will attract grumpiness.
Presenting yourself as a confident and happy person radiates charisma and makes you attractive and desirable. A great dating profile exudes optimism and has all fields complete with no one-word answers. Focus on what you love and talk about your interests.
#4: Take Your Grammar Seriously
Most men overlook excellent grammar on dating profiles, but it is one of the significant determinants of a successful profile. Women go for men with the same education level as them. You do not want to appear less educated because of your poor grammar.
Spelling mistakes on your profile present you as a lazy person and someone who cares less about how they appear. According to Match.com, 96% of women consider good grammar very important. Always proofread your profile, or better still, use online grammar tools to check for any errors.
#5: Put Some Work into Your Bio
According to research by Match.com, 70% of women make a move on men solely based on their written bios. A well-written self-summary shows women that you are committed and serious about finding a partner.
An excellently crafted, funny, confident and explanatory yet serious bio has a significant impact on your success in online dating. Take your time on this section and avoid asking women what they need to know or saying you will work on your profile later.
Your written bio is one of the most crucial parts of your dating profile. You should work on creating an eye-catching self-summary.
#6: Display Some Confidence
For most men, it is tempting to write what their friends or other people say about them in their bios. It is a massive turn-off as it appears like you are hiding behind someone's description of you. Women are attracted to men who are self-aware and confident about themselves. Choose words wisely and avoid phrases that make you seem less confident.
Apart from your bio, your photos should also exude confidence. Sitting up straight, smiling, standing tall, keeping your head up and pushing your chest out if seated depicts confidence. Avoid slouching in your photos as it shows a lack of confidence.
#7: Upload a Diverse Photo Portfolio
Show women your different hobbies and interests through your photos. The diversity displayed through your photos when engaging in exciting activities will improve your chances of receiving messages. If you always upload car selfies and photos in your home, you may not capture potential matches' attention.
Post photos of you hiking, travelling, watching sports, walking your dog at the park, eating at a good restaurant or tasting wine. Besides, always smile in your photos. A smile creates a friendly and welcoming atmosphere, and if your teeth are perfect, it will improve your chances further.
#8: Keep Your Profile Consistently Updated
Most men never update their profiles even after being on a dating site or app for long. You should consider making a change at least once every month. Uploading new photos or editing your bio keeps your profile fresh and current. Potential matches who ignored your profile before may find something interesting in your updated profile and message you.
Always pay attention to the time of the year. If you travel during summer, upload photos of yourself at the beach or hiking. If it is winter, update your profile with skiing photos. Women will understand your lifestyle depending on the photos you upload.
#9: Have a Positive Outlook While Being Precise About What You Want
On online dating apps and sites, people want to have fun and keep things light. You may feel the need to narrate your life story, but it is crucial to present the best version of yourself in a few sentences. Always stay positive and create a visual of what you want in a woman. Focus on what you like and not your dislikes.
Most men tend to put disclaimers of what they do not want in a potential partner on their profiles. Disclaimers bring out negative energy and appear closed off. Work towards attracting the right person by listing positive attributes rather than talking about dislikes to detract the wrong matches.
#10: Strive For a Consistent Identity All Through Your Dating Profile
When a potential match goes through your photos and reads your bio, they should visualise your personality. If there is disconnect between your photos and bio, most women will sense something is amiss and move on.
If you write that you are an outgoing guy who loves travelling, but all your photos are in your house all by yourself, women may doubt your honesty. They may not answer your messages. Go through your profile photos and make sure they match what you write in your self-summary.
10 Don'ts for A Remarkable Online Dating Profile - For Men
#1: Avoid the Use of Clichés
Describing yourself to capture people's attention can be incredibly baffling. As a result, most men on dating sites result in using clichés like "I love travelling", "I don't know what to say here" or "Ask me what you need to know". You should tell your potential matches what makes you different from other men.
Instead of clichés, give real examples of things you have experienced. Mention places you have recently travelled to or cuisines you have recently eaten or cooked. The more detailed information you give, the easier it is for people to gain some interest and connect with you.
#2: Don't Talk Negatively About Dating
Men make a common mistake on their profiles when talking about online dating, especially in a negative light. For instance, "I hate dating, but I want to find my perfect match" or "All the dating apps I have used before have not worked for me, so I am here". These statements may seem normal to you and your friends, but they leave a negative impression of you to a stranger.
Avoid mentioning your previous failed attempts at online dating and focus on who you are interested in meeting. Come up with humorous and welcoming phrases that spark the interest of the women going through your profile.
#3: Don't Write Too Much On Your Bio
Some years back, online dating profiles were as long as novels, but times have drastically changed. People are only willing to go through short phrases and paragraphs to get an idea of who you are. Even when you write short paragraphs, don't give everything away. Allow people to imagine and give them a reason to contact you and find out more.
Write enough on your self-summary but don't give your life story. If you decide to get personal, don't go into many details as they may scare some women away. Once you get the right partner, you can talk about personal things in great detail without judgement.
#4: Avoid the Use of Sexual Innuendo
Most single women on online dating apps and sites worldwide say their biggest turn-off is sexual inferences. Consider this as you write down your profile. Sexual jokes may seem funny to you, but most women find them offensive.
The main goal of online dating is to meet someone you like, develop a connection and have a healthy sex life. However, the most successful relationships require much more than that. Mentioning dirty jokes in your profile will be perceived as immaturity and weirdness.
Sexual conversations will come naturally later in the relationship. Unless you are looking for random hook-ups, give priority to your best attributes.
#5: Don't Tell White Lies or Lie About Your Age or Appearance
The pressure to beat the competition in online dating may push some men to lie about some aspects. Most people lie about their appearance, age and financial ability. In as much as it seems like the easier way out, don't lie. It will finally backfire on you.
Allow potential partners to fall for the genuine and authentic you. Besides, if you have to lie to fit into a woman's standards, she most likely is wrong for you. Staying true to yourself will save you the much energy and scheming you need to pretend to be someone you are not.
#6: Don't Display a Lack of Seriousness
No woman will pay attention to your profile if you join a dating site to "check things out" or "see what is out there." These phrases depict a man who is not serious and has no clue what they are looking for in a woman.
Women admire men who take charge and are decisive. Saying you want to check things out will not cut it. Own your online dating game and clearly state what you are looking for in a partner. Even if you are interested in a short-term and casual relationship, state it clearly.
#7: Don't Fall Into the Photo Tricks
Photos are an essential part of your online dating profile. You should be careful with the types of photos you upload because they will either grab attention or turn potential matches off. Choose the most recent photos that show an accurate portrayal of yourself.
Many first face-to-face dates don't work out because some parties turn up looking completely different from their photos. Avoid the temptation of photo traps like uploading old or heavily filtered photos of yourself. Get a friend or professional photographer to capture lovely photos of you under some natural light.
#8: Don't Put Down Your Sob Story
Baggage is normal, and everyone has some sob story. However, your online dating profile should not be an outlet for your most painful heartbreaks and life encounters. Women love to meet well-adjusted guys, and baggage may scare away potential partners.
Even if your profile is excellent, a small episode of sob stories may be a huge turn-off. Women may be scared that the baggage will weigh down the new relationship if they start dating you. But, if you meet the right person, you can share all your challenging experiences as you get to know each other.
Some dating sites and apps give you the option of a username instead of your real name. A unique and creative username is a great way to stand out. Your username is the first thing a woman sees when she checks your profile, and you should strive to get it right. Your photos and bio may be the best, but if your username is lame, you may turn off many potential matches.
If the woman you are pursuing is attractive, she has thousands of messages from other men. Your username will determine if she notices your profile or brushes it off.
#10: Don't Leave Your Profile Incomplete
Your profile is your only representation in the online dating scene. You may be a great man in real life, but no one will notice you if your profile is imperfect. Don't leave your profile blank or unfinished, as women consider that a huge red flag.
Here are some random facts that you won't believe are true about leaving your dating profile blank.
Conclusion: Creating a strong dating profile is not complicated
Creating an outstanding dating profile is not difficult. Your main objective is to present yourself to women as a fun, normal, kind, confident and man of quality worth meeting. You may feel pressured to write more or even lie about yourself but always remember women prioritise authenticity and honesty in men more than anything else.
Wanna find out how to meet an amazing foreign woman and have experience in International dating, but you have no idea how to start it. Keep calm, we are right here to help! ☝️ Ask Krystyna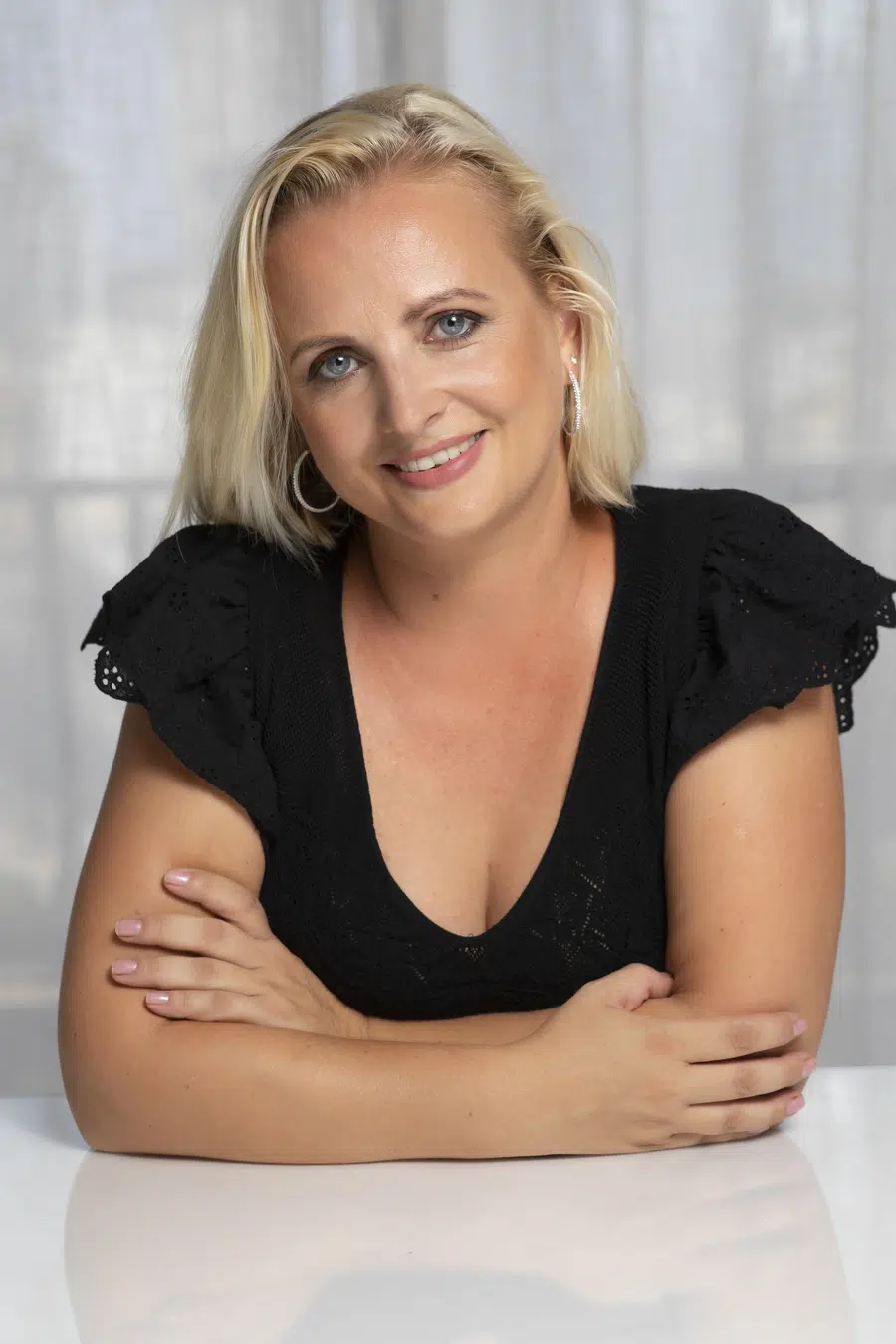 Krystyna is a blogger, coach and iDate speaker. She has been working in online romance and International dating industry since 2012 and is passionate about identifying the romance scam and giving dating tips and hacks. Join Krystyna for the dating service reviews and for finding ways to succeed with dating.
Krystyna focuses on International dating, which involves teaching men communication skills in a cross-cultural environment. She has been featured in many major publications including
DatingAdvice
,
Space Coast Daily
&
SWAGGER Magazine
.
Looking for more information? Feel free to get in touch to ask your questions or give feedback (see here:
Contact Krystyna
).