You have a right to be picky about who you date, whether the person is from the same ethnicity or another. However, you increase your chances of finding love when you sign up and look on the best possible online dating services. 
Ethnic dating sites help you match up to like-minded singles who are the same ethnic group as you are (if that's what you prefer), or these services can also introduce you to singles in other ethnic groups.  
Today, I briefly look at what ethnic dating is and I recommend the best 3 ethnic dating sites so you can start your journey of love. 
There are various niches & sites in international online dating, and ethnic dating is one of these. It's different from interracial dating as a person's ethnicity isn't the same as their race. 
When you are born, you have certain genetic markers, indicating your particular race. But you are born into a specific ethnic group that has a common culture, religion, tradition, beliefs, identity, language, and ancestry.
Ethnic dating sites are either a place for like-minded individuals to connect and fall in love, or it's a place that can connect the different ethnic groups. 
If you are looking to meet someone who shares your ethnicity, an ethnic dating website is a good starting place. These platforms have a wider range of members than who you are likely to meet in your hometown or locally. And if you are shy, you have an opportunity to chat and get to know a person before deciding to meet up. 
Why have ethnic dating sites become popular in the last few years?
The dating game has incurred significant changes over the years. Currently, you can meet someone special without the need to go outside.
The main issue is that some people lead hectic lives and don't have time to spare for social activities. For some people, the main issue is the lack of confidence. Each of these things is possible thanks to the presence of different dating sites that are also legitimate.
There are traditional dating sites, uniform dating sites, LGBT sites, affair apps, and senior dating sites. Currently, there is something that will suit everyone. Regardless of whether you are looking forward to getting into a serious relationship or whether you're in the pursuit of some casual fun, you will be matched with like-minded individuals on dating sites.
Is it easy to combine different cultures in one family?
It is easy to combine different cultures and become one family; however, there are some tips that you should adhere to in this case since there is some complexity involved. Each culture has its tendencies and assumptions regarding how they handle face-to-face transactions.
In some instances, there are no language-barriers; nonetheless, cross-cultural communication will prove to be a major issue. Some of the tips of how people from different cultures can  co-exist as one family include:
Did you know?
There are dating sites that are mainly focused on connecting people from different ethnicities.
Etiquette Should be Maintained
Each culture has its etiquette based on how they usually communicate. Before meeting, conduct enough research about specific cultures. If possible, you can undergo cross-cultural training. For instance, there are some cultures whereby there should be a formality as you start to communicate. Ensure you are also aware of the familiarity tokens.
Ensure there is Simplicity
In a conversation that is cross-cultural, you don't have to complicate things. Simplicity matters. Observe etiquette too.
How to build intercultural relationships?
There are many cultural aspects, including traditions, shared language, beliefs, norms, and customs. Without minding the culture, successful interactions across various cultures will rely on trust, respect, and being able to communicate effectively. Some of the tips that can help to build intercultural relationships include:
Interesting to know:
People from different cultures can interact and date successfully. Some people may assume it is impossible; however, there are many success stories currently.
Our Selection of Ethnic Dating Sites: How Did We Select Them?
A good (ethnic) dating site: 
Plus, for a site to be a good ethnic dating platform, they need to have lots of members from either one or more ethnicities. I'd also like to see that you can select your preferred ethnicity in the search parameters. 
3 Best Ethnic Dating Sites
Here are my choices for the best ethnic dating sites:  
Arablounge.com has been in the dating biz for about 20 years. It's part of the American-operated World Singles Network, which owns a couple of online dating sites. 
Arablounge.com wants to help you connect with other like-minded Arab singles so you can find your soulmate.   
Top ArabLounge.com Services 
Possible Costs of Arablounge.com
On Arablounge.com, you can do the following for free: 
If you want to send and read messages, get access to more search options, and more, you need to choose one of the Platinum membership options: 
What We Like About Arablounge.com
Critical Points of Arablounge.com 
A Foreign Affair is also known as Loveme.com. The company has been in the dating biz in one way or another for more than three decades, and they are highly reputable when it comes to international dating and singles tours.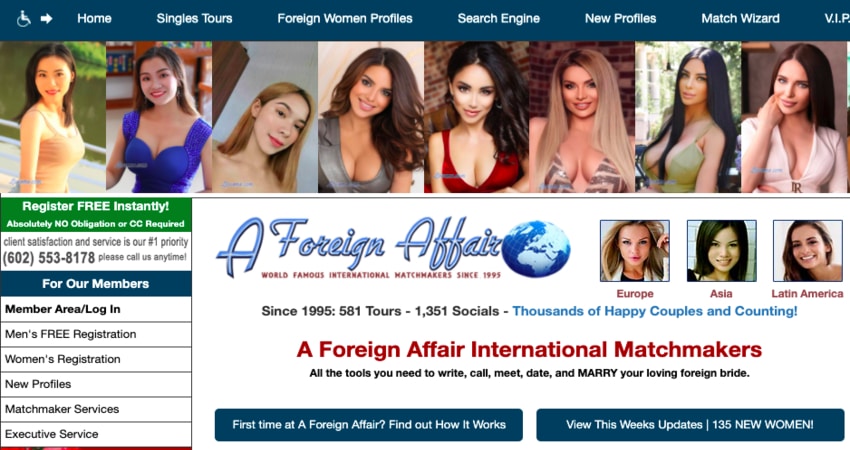 Possible Costs of Loveme.com
Like with nearly all online dating sites, you can sign up, create your profile, search and browse, and get matches at no cost.  
If you want to message your lady love, access translation services, send gifts, and more, you need to pay for the service. Opting to become a Platinum member discounts each service. 
What We Like About Loveme.com
InterracialMatch.com was created in 2001, so the dating service has been around for quite a while. It's considered to be the first interracial dating site. 
So if you are looking to date and fall in love with someone from another ethnicity, try InterracialMatch.com.    
Top InterracialMatch.com Services 
Possible Costs of InterracialMatch.com
On InterracialMatch.com, you can access the following at no cost: 
To send and receive messages, see who has viewed your profile, and more, sign up for a Premium membership. 
You have three Premium membership options: 
There's also an auto US$3.99 fee when you upgrade.  
What We Like About InterracialMatch.com
Critical Points of InterracialMatch.com 
Are you interested in dating someone from another culture but you don't know how to go about it? If yes, you can try out each of the dating sites above.
Our Advice to You: If you are interested in women from Asia or other parts of the globe, please join one of these dating sites and get connected with your perfect match.
Also, there are tips on how you can engage a partner from another ethnicity. For starters, you can learn about their culture, among other important things.
Wanna find out how to meet an amazing foreign woman and have experience in International dating, but you have no idea how to start it. Keep calm, we are right here to help! ☝️ Ask Krystyna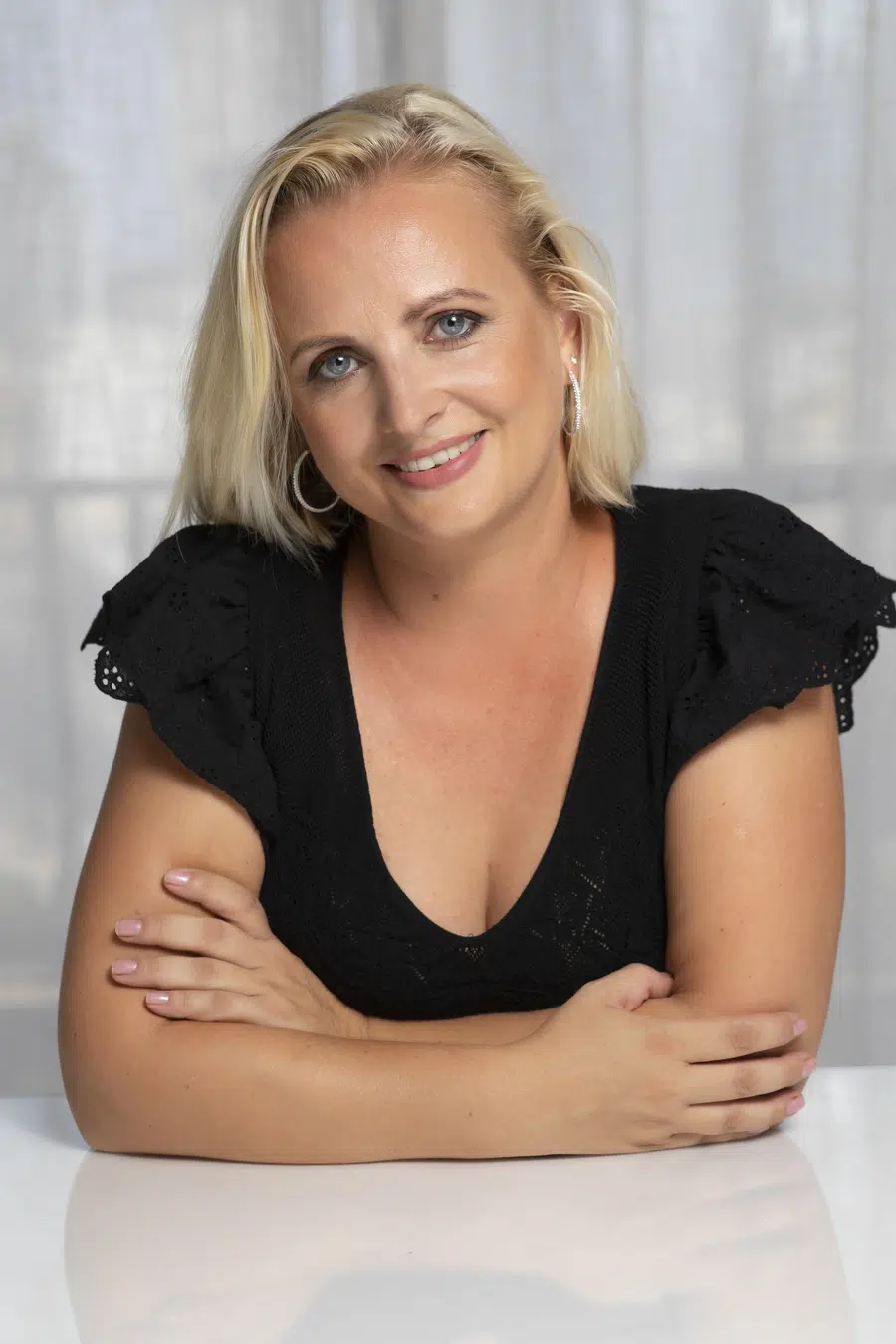 Krystyna is a blogger, coach and iDate speaker. She has been working in online romance and International dating industry since 2012 and is passionate about identifying the romance scam and giving dating tips and hacks. Join Krystyna for the dating service reviews and for finding ways to succeed with dating.
Krystyna focuses on International dating, which involves teaching men communication skills in a cross-cultural environment. She has been featured in many major publications including
DatingAdvice
,
Space Coast Daily
&
SWAGGER Magazine
.
Looking for more information? Feel free to get in touch to ask your questions or give feedback (see here:
Contact Krystyna
).