How often do you find yourself scrolling through your Facebook newsfeed when, suddenly, a friend suggestion pops up out of the blue? But this isn't just any friend suggestion. This is someone you might know. 
For someone looking for love, this could be the sign they've been waiting for.
But what about romance and dating scams on Facebook? Is this really a sign, or is it a red flag? 
According to the Federal Trade Commission (FTC), romance and dating scams reached a record high in 2021. In the past 5 years alone, people looking for love have lost $1.3 billion to dating scams. With Covid, dating went more virtual than ever, and the FTC saw an increase of nearly 80% in dating scams in 2021 (compared to 2020 data).
The average individual lost $2,400 in 2021 to romance scammers – almost 7 times higher than any other fraud type. 
So how wary should you be of using Facebook for online dating? Let's have a look. 
Reasons Why You Can Trust Krystyna
Is Facebook Safe to Use for Online Dating?
Facebook has opened up a whole new world for online dating, and with all these options available at the click of a button, it begs the question: How safe is Facebook? 
Let's put it this way. You don't even have to be looking for love for people to find you. 
Here's a closer look at some of the more questionable features of Facebook and dating via Facebook:
People You May Know (Or Not)
Facebook has developed a People You May Know (PYMK) algorithm that can connect "strangers" based on minor and random similarities (like they lived in the same town once upon a time or have a mutual friend of a friend).
If a scammer stalks you, the PYMK algorithm may suggest them as a possible person to connect with. Remember, they just need to match a minor similarity – something that's easily found when stalking you (especially if your profile is public). 
These strangers can send you private messages. All they need is for you to show a little interest, and they dig in their claws.
Largest Privacy Security Penalty Worldwide
The FTC reported Facebook received a $5 billion penalty for violating its consumer privacy policy. This is 20 times larger than the largest privacy or data security penalty ever imposed on a company worldwide. 
Facebook breached a 2012 FTC order by falsely assuring their users about their ability to safeguard their personal information and privacy. As a result, the FTC implemented an order that an external assessor ensures Facebook adheres to their privacy program. 
Facebook has been taken to task and must now conduct a privacy review of every single service or practice (including on WhatsApp and Instagram) before these are implemented.
Period Tracking App Violations
Certain women's period tracking apps (such as the Flo Health app) were also reported for sharing personal info about women's period and sexual practices on Facebook.
It's no wonder scammers flock to the open fields of Facebook. All the hard work is done for them already.
Unlike other apps such as Tinder, Facebook allows users to comment directly on a potential love interest's profile without waiting for both people to reach out or accept the other person's message. Sometimes this connection happens even when your profile is set to private. 
Scammers Targeting Victims Using Facebook
Another reason scammers target victims on Facebook is that the scammer can delete negative comments on their profiles or ads. They can also create other dummy profiles or friends to butter up their profiles, so they appear legit. Any negative comments or feedback will be removed, and the unknowing victim will fall for the "nice guy or girl."
Facebook Romance Scams: How Does It Work Exactly?
Not all scams are successful, but there are a few that certainly make it worth the cyber criminals' while, and it keeps them coming back for more. 
The FTC reported that financial losses from social media scams have gone up several million dollars each year, from $7 million in 2016 to $56 million in 2020. Fraud on social media is having a field day with $770 million in losses in 2021.
Clearly, the Covid pandemic has made the online world even more attractive to people who feel lonely and isolated from their friends and loved ones.
How Can You Protect Yourself From Facebook Dating Scams?
It is best if you protect yourself from romance and online dating scammers (those on Facebook and other social media and dating apps) to avoid heartache and an empty bank account. 
Here are a few tips to help keep you safe:
Facebook Dating Scam - FAQs
Final Thoughts on Facebook Dating Scams
While Facebook is free to use, these dating scams may take you for all you have (if you aren't careful). 
Everyone wants to find love, but online giants like Facebook are unable to realistically verify every single profile that's created, and therefore, there are very real risks when joining their online dating community.
The best way to avoid romance scams is to use common sense. When a person is just too perfect or too good to be true, the truth is they probably are. So watch out.
Wanna find out how to meet an amazing foreign woman and have experience in International dating, but you have no idea how to start it. Keep calm, we are right here to help! ☝️ Ask Krystyna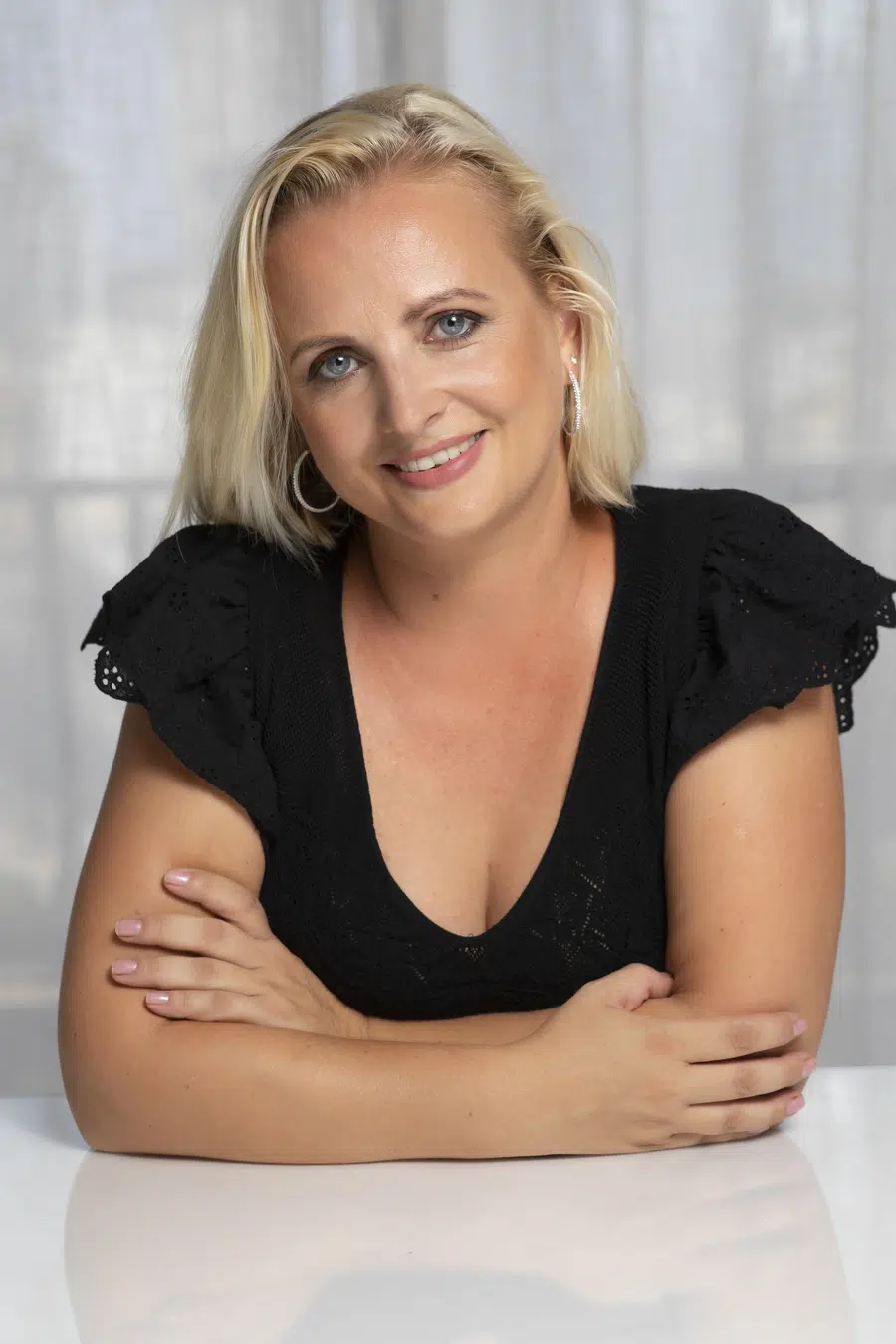 Krystyna is a blogger, coach and iDate speaker. She has been working in online romance and International dating industry since 2012 and is passionate about identifying the romance scam and giving dating tips and hacks. Join Krystyna for the dating service reviews and for finding ways to succeed with dating.
Krystyna focuses on International dating, which involves teaching men communication skills in a cross-cultural environment. She has been featured in many major publications including
DatingAdvice
,
Space Coast Daily
&
SWAGGER Magazine
.
Looking for more information? Feel free to get in touch to ask your questions or give feedback (see here:
Contact Krystyna
).