Online dating continues to grow as many people are busy and lack enough time to meet other people physically. Chatting with people online has several benefits, like boosting your confidence, finding people you share common interests with, or even contacting your faraway friends. Therefore, if you are looking to establish a relationship from any online dating site, you need to adhere to do's and don'ts.
Otherwise, people might consider you boring if you still use words like "hey" or "how have you been online." If a person doesn't seem to like your conversation, don't be rude and abusive.
Just accept that life is very unfair, and sometimes we don't always get all we want.
How do you start a dating conversation with a lady online?
I assumed you were smooth with women until you ended up with many of your conversations not being responded to. Initially you used to ask many boring questions like "how have you been, how was your week," or similar questions that didn't make you stand out.
Many men lack in conversations as they are not interested enough to encourage her to talk more about herself. After several unsuccessful online discussions, men realized that they could not maintain a conversation with a beautiful lady for long and that had to change. Men also realized that many people share the same problem and could use reading this article.
To start an online conversation with a beautiful lady, you need to check out her pictures and details on her bio. If her bio has her points, you are in luck as at least you have somewhere to start when striking a conversation with her without being creepy.
You also need to tease her, especially on her outfit but without sexual overtones. You can spice the conversation up by coming up with games like Celebrities Who Would You F@@K Kill or Marry. The answers can easily trigger other conversations about interests or hobbies to keep the conversation interesting.
Did you know?
Most online dating platforms are used mainly by young adults, lesbians, gays, or bisexuals. However, most people are starting to adopt the trend of online dating. Online applications and websites have changed the way people meet and date online.
What can a man say instead of "hey"?
Starting a conversation with a person you like online can be tricky. You have the pressure to make an excellent first impression to get the conversation started in that opening text which can be nerve-wracking. As a result, you could get tempted to go with the usual "hey" to make it quick.
However, to save you the embarrassment of being classified among the boring crowd of "how is the going" and "what's up," you need to come up with something that makes you unique.
You can start by teasing her on her outfit or point out similar hobbies like traveling.
If she responds, you can ask questions like where the picture on her display was taken. If it's somewhere you have been to; it could provide you with opportunities to explore further.
Should you find yourself stuck, you could tell her something about yourself and ask what about you? Should they respond, then you can continue the small talk without appearing creepy
Online Dating First Messages - TOP3 Strategies
To succeed in asking a beautiful lady out online may seem daunting. However, when you use the right strategy, you could end up scoring more ladies than you had bargained for. Below are the top strategies that have worked for me almost all the time. They include:
Talking about a shared interest
It would be easier to strike up a conversation if you find a lady online who shares the same interests as you, like profession, education, travel, or same food places. The similar interests you share will be the bridge that ties you together, making it easier and fun to enjoy the conversation without making it dull.
Open-ended questions remove the use of yes or no as answers. Instead, it opens up the situation to rolling a conversation. The question will trigger a well-explained reply that will help in the exchange. For example, you could say something like, awesome scenery; what part of the escapade did you enjoy the most?
Ask what they are looking for in the Application.
After progressing in your conversation, you could ask the lady what brought her to the Ap to find out what she is looking for. This is very crucial so both of you can be on the same page. You could be looking for something serious while they are only interested in hookups.
Interesting to know
You could end up having so many messages without any response if you don't know how to strike a conversation with someone online by using the information on their bio. Therefore, its crucial for you to learn how to use open ended conversation while chatting with a lady.
Three online dating first messages that will help you out
Before writing your first message to a beautiful woman online, you should consider her response. Most women find humorous men attractive naturally. As a result, it's crucial that you be funny but care about her feelings in your first message to get her attention.
You also need to connect through common grounds like restaurants, shared experiences like skiing in the Alps, or having similar pets. In those conversations, you could include a question that allows you to get information about what she likes, like how she spends her weekend afternoons.
Complementing the lady on her achievements and other intangible qualities like intelligence can earn you good points. However, never compliment her on her physical beauty, especially if this is the first conversation you are having with her online.
Do men like being messaged first?
It's sporadic for women to initiate a conversation with men online unless they know them from somewhere. However, the online dating scene is changing as more women are now open to starting the chat. Some men still believe it's their role to initiate a conversation with a woman online.
However, below are some of the things that men like about being messaged first. They include:
What is a fun way to start a text conversation?
After finding someone online, the next step is starting a conversation over a text. The most obvious way of getting contacts is meeting the person online or through social media. 
Texting breaks the ice as well as keeping your connections strong when you are dating. It will be easy for you to have successful conversations if you follow the below rules:
However, below are some of the things that men like about being messaged first. They include:
Starting your conversation at a dating site online: Frequently Asked Questions
If you are new to the online dating scene, you could be having a few questions that require answers. We have compiled a list of some of the five most asked questions about online dating. They include:
Starting an online conversation is very easy if you know how to do it the proper way. However, if you use the wrong approach, your text could not be responded to by the lady. Therefore, you must check the lady's bio for information to know how to strike an online conversation with her.
Don't become violent or abusive should someone stop talking to you online. Many people are busy and spend a few hours online. It's therefore crucial that you give them enough time to respond to your questions. Should they fail to respond, just know that you were not meant to be together but look for someone else online.
You can use the information on the biography and pictures to ask questions that will trigger a response. It's advisable to do away with cliché conversation starters like "hey" "how are you" to appear different from the rest of her suitors. Reading this article will help you know the way to approach a lady you like online.
Wanna find out how to meet an amazing foreign woman and have experience in International dating, but you have no idea how to start it. Keep calm, we are right here to help! ☝️ Ask Krystyna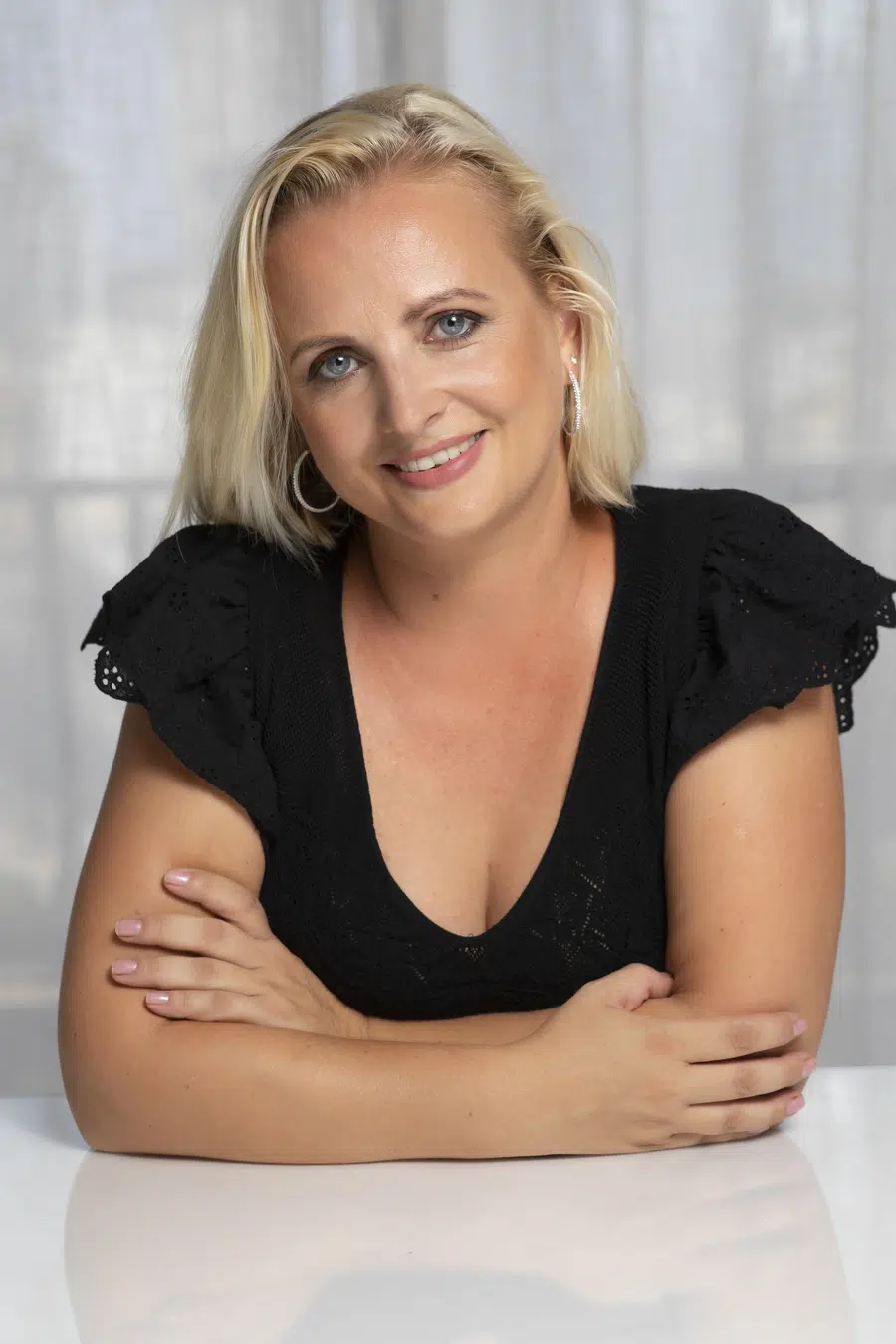 Krystyna is a blogger, coach and iDate speaker. She has been working in online romance and International dating industry since 2012 and is passionate about identifying the romance scam and giving dating tips and hacks. Join Krystyna for the dating service reviews and for finding ways to succeed with dating.
Krystyna focuses on International dating, which involves teaching men communication skills in a cross-cultural environment. She has been featured in many major publications including
DatingAdvice
,
Space Coast Daily
&
SWAGGER Magazine
.
Looking for more information? Feel free to get in touch to ask your questions or give feedback (see here:
Contact Krystyna
).