Many women prefer to be with an older man, and foreign ladies may be no different. 
In my experience with online dating and international dating, I have seen a trend toward women matching to older men, but the reasons may surprise you — it's not about the money.
Reasons Why You Can Trust Krystyna
Top Reasons Why Foreign Women Prefer Older Men for Relationships
Having interviewed many internationally matched couples, I have found a few interesting reasons why some women (foreign and American) are more interested in dating older men.
1. Older Men Are Charming
Let's face it, older men have more life experience, and they tend to be much more confident than a man in his early twenties. Most women who date online are serious about finding a life partner, and they don't feel like they would want to waste time on a young man who may only be interested in scoring with them. 
While an evening or two of sexual stamina may be fun, the appeal of older men is their charisma and confidence outside the sack. 
2. Older Men Are Confident in Themselves
Women don't want to feel like they are raising a child by dating a young and immature man. Of course, not all men are immature and some may have a lot of life experience. But, in general, older men are more confident and less likely to have temper tantrums. 
Older men have had a few years to find out what they want and expect from their relationships, and they are up front about their needs, while younger men lack the confidence to express that. 
Older partners are less likely to turn out to be players, and women know this. Men who are more mature tend to be online and looking for a partner they can settle with. 
These men have had their bad-boy days, and they are looking to offer and share stability with a beautiful woman. 
4. Older Men Want a Family
Young men often want a partner to play around with, and there is less chance of them being ready for a family. A more mature man has already experienced life, and being ready to settle down, they want a family.
Foreign ladies are often from more traditional upbringings, and these ladies value motherhood and family. For these women, a partner who wants to have children and is the right material to be a father is very attractive. 
5. Mature Men Have Better Respectability
Being more settled in their career, older men tend to be more respectable than younger men who still have to prove themselves. 
Foreign women want a man whom their parents will respect as taking a young man who is still hot-headed and cocky home will not hold well with their parents. 
6. Older Men Offer Financial Stability
While it sounds like I'm saying foreign women are gold diggers, the fact is that a woman who is looking to start a family will want to know that her children will be cared for. 
The man need not be a millionaire, but foreign ladies want to know their man is hardworking and has established his financial base and will be able to provide for his family. 
7. Less Chance of Divorce With an Older Man
Women in America may be more comfortable with divorce as an option than European and foreign ladies. For these women, marriage is "till death do us part." 
Choosing a man who is less likely to leave her is a security to foreign women. Older men will be less inclined to leave their beautiful foreign wife. 
In Which Country Do Women Like Older Men?
It's hard to stereotype foreign single ladies, and while there is a trend from many foreign ladies toward choosing men in their middle to late thirties, this is far from the norm. To state that a single country is known for women to choose older men over younger men is to deny the human heart of the ladies from all countries. 
What it comes down to is culture and values. There are certain countries that have values and cultural norms that help the young women there favor older men. These are countries like Sweden, Thailand, Singapore, Belarus, the Philippines (s. also: Dating Filipino Women: The Complete Guide), and more.
When I say older men, I'm not referring to a Hugh Heffner type of relationship. These ladies prefer to look at men their own and slightly older age. If you're wondering about the perfect age for a man to find love? It's 40. 
However, note that you're not necessarily going to find an 18-year-old virgin to marry simply because you're 40. Instead, the ladies in Eastern Europe are known to marry later than some girls in America, with 27-29 years being the general mean among many Slavic countries for women to marry. 
But if you are looking for a younger bride than your own age, then your best bet will be a country that's had a troubled past and suffers economic decline, such as India, Thailand, Singapore, Vietnam, Indonesia, and the Philippines. 
Sadly, many women in these countries will show a lot of interest in older men simply because of the security that such a marriage offers them.
However, that doesn't mean you won't find love and happiness in these marriages. Many Western men have reported being very happily married to ladies from these countries as these women are beautiful, known to be hardworking at home, loyal to their husband, and very pleasing on the eye. 
Why Do Older Men Like Younger Women?
If you don't yet know why, many older men love younger women for more reasons than just their beautiful bodies. Here are a few common reasons older men like younger women from foreign countries (and from their own country too):
Younger women are more influenceable
Older men like being the boss. A younger wife will be more open to their guiding influence than an older woman who has already formed her own opinions about life. 
Younger women don't have baggage
Older men like having a "blank slate" to work with. Older women have a history of children and possible ex-husbands. A younger wife will probably not have had children yet, and she will likely have a less "messy" past. 
Younger women want children
While having children isn't a possibility with an older woman, a younger wife can still give an older man a family and children. Younger women also want to have children. 
Older men may not have had the opportunity to have children because of focusing on their career, and with a younger wife, they can still fill that need. 
Are you a younger woman looking for love in more mature arms than the younger local men in your country? Perhaps you are an older man who is looking for a young love to start a family with and find happiness? Our hearts know no age, and as long as there is mutual respect and love, who are the naysayers to speak against it? 
While there are certain countries where the young women are more inclined to look favorably on a match with a more mature man, the idea of buying or rescuing a desperate young girl from a "bad" country isn't realistic nor honest. Instead, I advise that you be very clear about what you are looking for in your future partner. It can't only be a specific age. 
After all, young women don't always marry because they need a man, be he older or younger than them. 
There is nothing wrong with wanting to find an older or younger partner, but you should always look at the person for who they are. There are young ladies who are already set in who they are, while older women may still want to have a family (if they are biologically able). 
Finding a suitable lady who meets your age group preference is as simple as selecting age as one of your parameters on the dating apps you are using. However, be wary of online dating and romance scams involving young girls who are looking for love. If it's too good to be true, it usually is.
Wanna find out how to meet an amazing foreign woman and have experience in International dating, but you have no idea how to start it. Keep calm, we are right here to help! ☝️ Ask Krystyna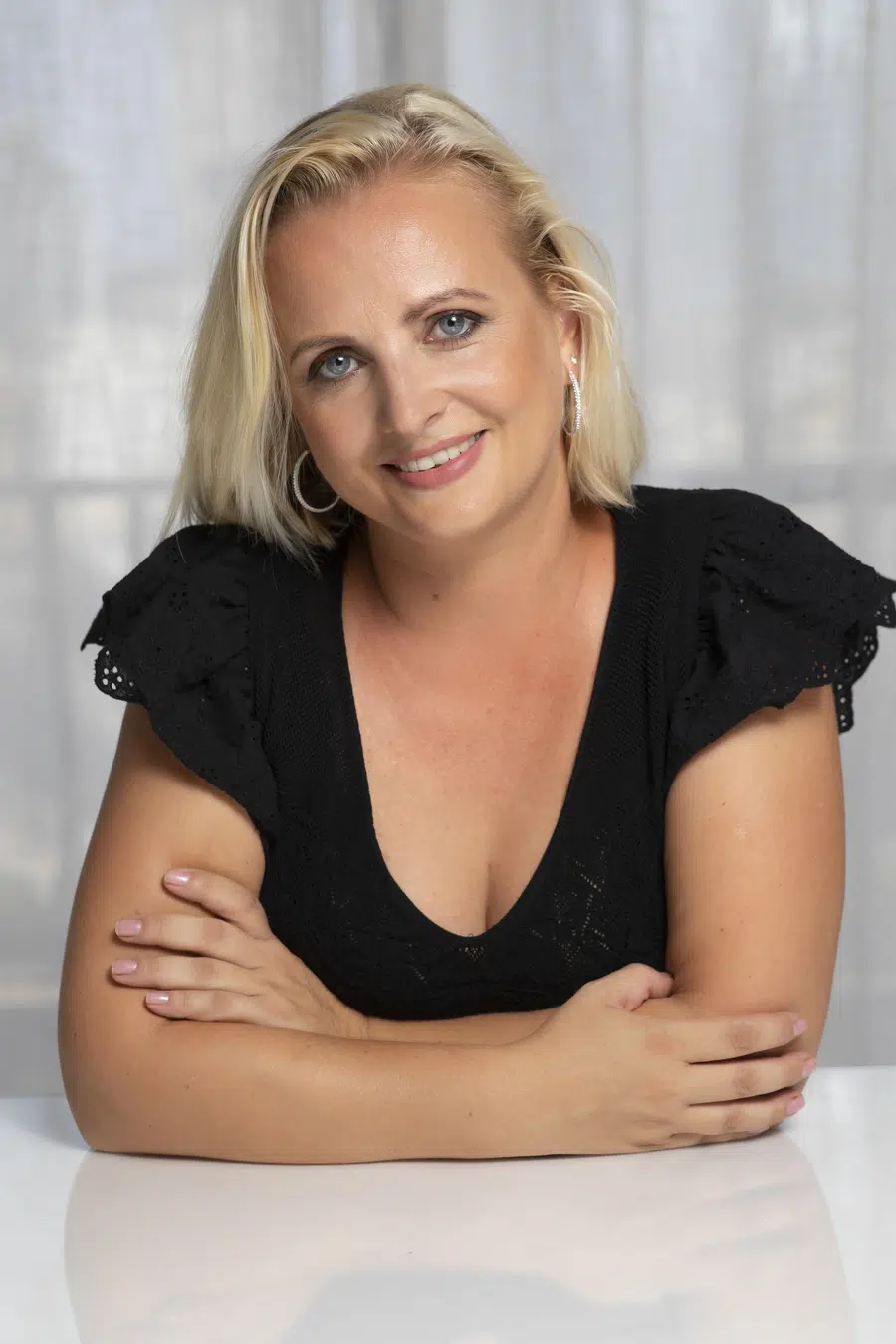 Krystyna is a blogger, coach and iDate speaker. She has been working in online romance and International dating industry since 2012 and is passionate about identifying the romance scam and giving dating tips and hacks. Join Krystyna for the dating service reviews and for finding ways to succeed with dating.
Krystyna focuses on International dating, which involves teaching men communication skills in a cross-cultural environment. She has been featured in many major publications including
DatingAdvice
,
Space Coast Daily
&
SWAGGER Magazine
.
Looking for more information? Feel free to get in touch to ask your questions or give feedback (see here:
Contact Krystyna
).