In this article, I will take you through different ways to succeed in international online dating. Many challenges come with international online dating, but we shall look at various ways to overcome them for your online dating life to be successful.
We shall focus on reliable and legit online dating sites and some of the big pillars of success in online dating. We shall look at how realistic you need to be and also how you should never ignore red flags of any kind for a successful relationship.
Why is International Online Dating so Hard for Men?
Unlike women, men find it hard at times to indulge themselves in international online dating. There are a couple of reasons, and we shall be looking at them systematically.
This is a big challenge for a man who is looking for an online bride. Language barrier magnifies most especially when none of them knows English.
The man may have found a woman who meets all the necessary conditions he had set but the language barrier well set them apart. Even though most online dating sites have language translator features. As a man, you will want to meet the lady, and you will need to converse.
#2. Intercultural Differences
The difference in cultural beliefs may cause a hitch. Some cultures expect the man to move into the woman's home after they get married. This is something most men won't agree to do it.
Scams are no surprise when it comes to online dating. It is a big sacrifice on the man's side to even consider online dating. So when they encounter corny women, they may lose hope in it.
#4. Lack of Cultural Knowledge
This may heighten differences in opinions, perceptions, and beliefs. The more the disagreements, the higher the chances are for the man to give up.
5 Big Pillars of Success in Online Dating
Many people have run to online dating since they claim how tough it is to find partners. However, they still express their frustrations and disappointments even after trying online dating.
Very few are successful and have found their significant others on these sites. You can increase your chances of finding a partner online by understanding the following five pillars of success in online dating.
Pillar #1: Choosing the Legit and Reliable Online Dating Service.
Before you can pay for membership or download any online dating apps, be sure that it is legit and reliable. Otherwise, some people will take advantage of naivety and scam you.
Do not be too open about yourself by giving out personal information. Look for apps that offer security and discreteness to their users. Cases of cyberbullying are on the rise. The online dating site you are using should offer you enough security for that.
The dating site should be worth it in the sense that users can send real gifts. I should offer language translation services since not everyone speaks the same language.
My advice is to do a little research first if you want to be successful in online dating. The knowledge and information you will receive will guide you when you are finally in the field.
Pillar #2: Creating a Descriptive and an Honest Dating Profile
Your profile introduces you to your match before you can even get to talk. Describe yourself in it. Let your match get to know a little something about you beforehand. Being descriptive will show other users who have an interest in you that you also have the desire of them knowing you and it's not just a one-sided thing.
Honesty is among the five pillars of success in international online dating. What you choose to include on your profile should be the absolute truth about yourself.
You do not necessarily have to go into details because you will explain details to your match when you start talking. Would you mind not lying about yourself because it will catch up with you eventually?
You may find a match, and you decide to take things to the next level. If the whole time your conversations were based on lies, you may lose your match.
Pillar #3: Being Realistic in your Expectations
Be realistic with your expectations of others and what you expect from yourself. State what you prefer and desire on your profile so that you can attract just that.
Do not have too many expectations аs they will lead to disappointments. When designing your profile, state the age gap you prefer, the type of race you would wish your match to come from and so on. This will make it easier for both parties when making matches. It would be best to get rid of all stereotypes you may have about people from certain races.
For instance, you need to understand that not every Asian or Russian bride looks like a model. This knowledge will ease your disappointment in case you meet her and she does not look like the version you had in mind.
Pillar #4: Not Ignoring Red Flags in Online Communication
Just like the normal relationships, you need to watch out for different red flags that the other party will show. Red flags are the first signs that the relationship is not good for you and will not work.
When you notice that the person quickly wants to leave the site and communicate with you through other platforms such as email, be alert. When they consistently promise to meet you in person, instead cook up excuses every time.
When they shower you with too much attention. It may be a trick to draw you in so that they can swindle you. When they send you pictures of themselves that resemble those from a fashion magazine rather than one from a normal snapshot.
Pillar #5: Checking Hobbies, Interests and Life Experience of the Bride
Hobbies and other interests are important to look at because you need a match who shares the same interest as you. When the two of you share similar hobbies, it is easier for you to create a bond. You will have a lot to do when you finally meet.
Hobbies may include golfing, collecting stamps, reading novels, music, dancing, cooking, or even hiking. Check to see other interests that your match has.
They may include things like organizing and hosting charity events, knitting, bird watching, playing violin, and many others. You can have an interest in certain activities, but for hobbies, that may take a while.
The life experience of the bride is important because you will know the type of person you will be dealing with. The experiences that a person goes through usually sharpens them in viewing life and their opinions on different things in life.
If you are looking for a foreign bride online, you should do it. Anyway, not everyone who does online dating is looking for a bride. Some are out to have fun only, and others are out for random hookups.
How do I get the Most out of International Online Dating?
You need to be honest with yourself and your match. Be honest about what you want and who you are. That makes it easier for the people you end up talking to. It is an opportunity for you to be clear about who you are and who you want to be with.
Upload pictures of yourself that are the best. The photos should bring out your best physical features such as height, curves and smile.
Be Open-minded. Be ready to embrace new ideas with your new match. The fact that their interests or hobbies differ from yours does not mean that you give up on them.
Be open to the idea that you too could develop new hobbies. If you like someone, you must at least try to like what makes them happy.
From my experience, I would say, choose your apps wisely. Some of these online dating apps are famous for different things. Some are for random hookups; others are for matching people of the same religion or race.
Download apps according to your preferences to avoid misleading yourself.
Remember!
Online dating honestly is not for the faint-hearted. You need to be patient and courageous if you want me to be successful.
Learning Online Dating Etiquette: Responsiveness and Timing
Ever since people started online dating, there have been many changes in dating rules. You do not get to do whatever you like without considering how it affects the other party.
You have to work on a compromise for it to be successful. Below are some of the ways you can practice online dating etiquette.
It has to do with how you respond to messages. How you respond to any questions they ask you will show whether you have an interest in them or not.
Avoid one-word answers or short answers. Such answers can be a big turn-off to the recipient of the message. Be elaborative with your responses.
You are both new to each other. Therefore, you need to know each other well before organizing a meeting.
Make sure to at least respond to messages within 24-hours. It will ensure a positive flow of energy that will always ignite the connection between you two.
If your replay goes beyond 24-hours, your match will assume that you do not have interest in them at all and that is why you are reluctant to reply. When you are the recipient, you should give someone 3-4 hours to respond.
Becoming Successful in Online Dating with a Dating Coach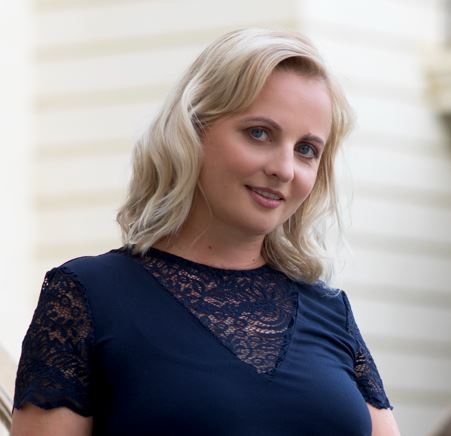 Online dating is a task on its own, and at times you may need the help of a professional coach. You may have trouble finding a wonderful foreign bride.
I will offer you with multiple coaching options that will be the most suitable for your needs. There is skype coaching, email coaching and other different online dating services.
Through my coaching, you will understand the attitudes and behaviours that hinder your success in online dating. I will also take you through the challenges of international dating.
I will help you understand the different red flags as soon as they occur, signs to watch out for scammers and swindlers.
Since I have experience in this line of work, I will help you create the right dating profile that will attract just the right matches for you. I understand that they do not want to hear what they need to hear when it comes to romance. I will provide you with the best online dating advice.
Learn more about my dating coaching and services: www.krioda.com
Online dating is hard, especially if it is your first time. You may not know the right kind of apps to use, how to approach certain issues and so on. Your end-game may be to be successful in international online dating.
Work on different areas such as your responses and timing, focus on the big pillars for successful online dating and whether or not you should get a dating coach.
Focus on virtues such as honesty as it will be the common denominator in case you get the perfect match. Watch out for any red flags. Would you mind not ignoring them at any cost?
Wanna find out how to meet an amazing foreign woman and have experience in International dating, but you have no idea how to start it. Keep calm, we are right here to help! ☝️ Ask Krystyna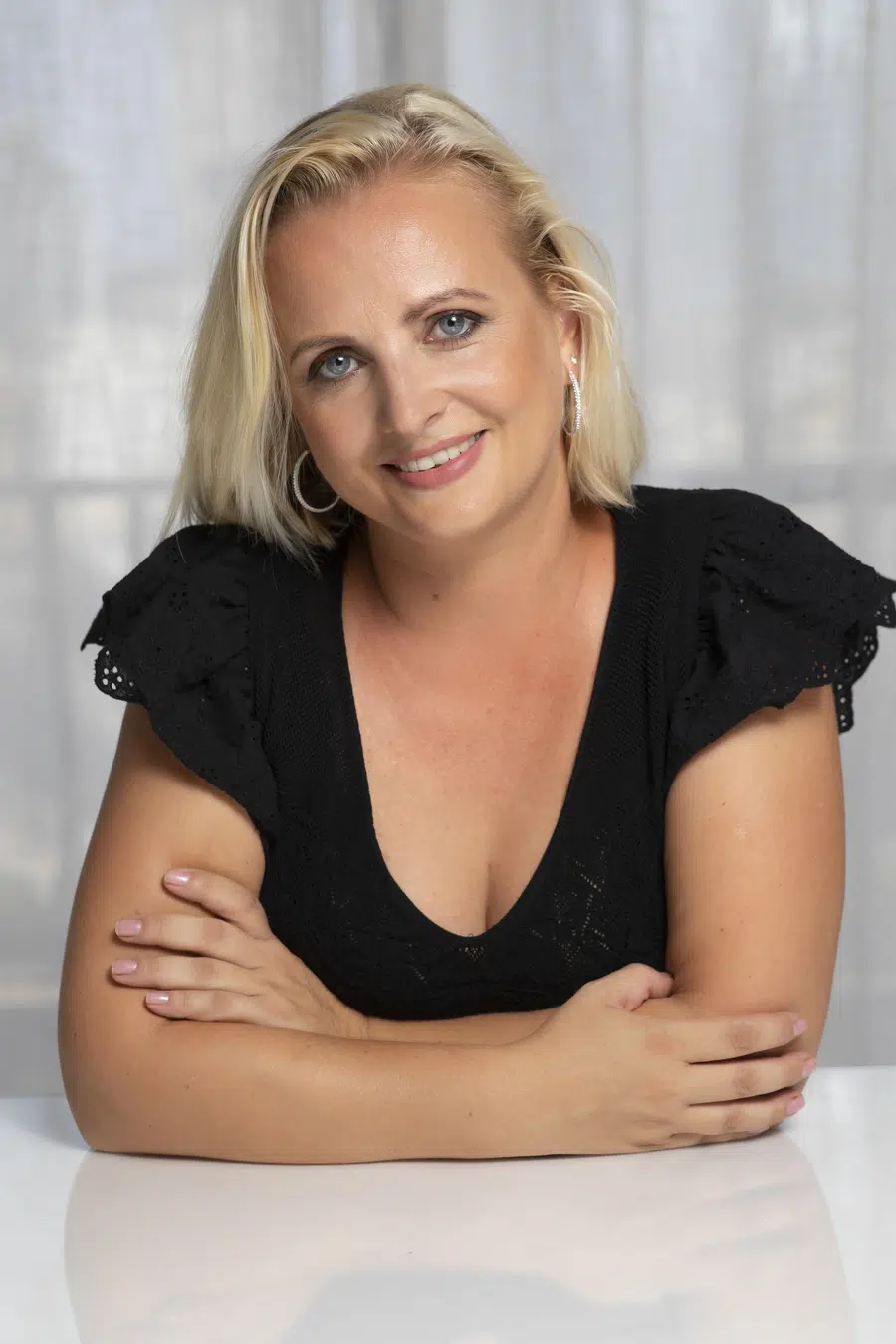 Krystyna is a blogger, coach and iDate speaker. She has been working in online romance and International dating industry since 2012 and is passionate about identifying the romance scam and giving dating tips and hacks. Join Krystyna for the dating service reviews and for finding ways to succeed with dating.
Krystyna focuses on International dating, which involves teaching men communication skills in a cross-cultural environment. She has been featured in many major publications including
DatingAdvice
,
Space Coast Daily
&
SWAGGER Magazine
.
Looking for more information? Feel free to get in touch to ask your questions or give feedback (see here:
Contact Krystyna
).