With hundreds and hundreds of dating apps and sites, you have many choices and opportunities to find your true love (read more: Comparing Online Dating Sites: Which Dating App is Best?). But not every one of these platforms are created equal when it comes to creating new connections (and making quality connections). 
Bumble is one of these dating platforms, but Bumble actually offers a lot more than Tinder, for example. 
If you are wondering how Bumble works, if it's better than Tinder, and if it's worth it for a guy, I've got all the details for you right here!     
Bumble is simply a platform you can use to make connections. It was created in 2014 by the previous vice president of marketing at Tinder, Whitney Wolfe Herd. 
Bumble isn't just for dating anymore. There are 3 Bumble modes: 
This app is very popular, boasting 42 million users in 2020. It is also the main competitor for Tinder for people under the age of 35.  
Does Bumble Actually Work?
Bumble is quite similar to Tinder in that it is also a swipe-style app.
Bumble Date was created to challenge what the company called "outdated heterosexual dating norms." They want to empower women, level the playing field, and change dating dynamics. After all, every relationship should start with equality and respect. 
So how has Bumble done this? 
By giving the power to the lady to make the first move. But this is only for heterosexual matches. If you are part of the LGBTQIA+ community, any party can make the first move. 
Steps to Get Started on Bumble
To get started, download the Bumble app from the App Store or the Google Play Store. Or you can use Bumble on your desktop too.  
Once you've signed up to Bumble, you need to create your online dating profile. Upload an outstanding authentic profile photo and a few (2-6) others. Enter your birthday, choose your gender (male, female, non-binary, or pick another from the extensive list of options), choose the Bumble mode (Date, BFF, or Bizz), and select what gender you are interested in.   
Use the profile badges to add basic information like your height, star sign, activity level, education level, religion, what you are looking for in a potential match, and more. 
In the "About Me" section, write who you are. Include your interests, what motivates you, what matters, and who you envision your true love to be. Use three profile prompts to help you create your authentic profile so you stand out while showcasing who you are to attract the best matches. 
Get your profile verified to prove that you are a real person and not a romance scammer. Once your profile is verified, a special badge is displayed so all Bumble users will know you are real. This helps prevent scams, catfishing, and internet bots from just spamming you.   
Once your profile is up and you are logged in, you can start swiping. Like Tinder, Bumble also presents you with profile photos. Swipe right to "like" a profile and swipe left to "pass." Once two people "like" each other, a match is made.  
Swiping, Matching, and Messaging on Bumble
However, on Bumble, the lady needs to send the first message for any heterosexual relationships. Once a match is made (when both parties "like" each other), the lady has 24 hours to make the first move and reach out with a message. 
From there, the guy also has 24-hours to reply to the lady's message, and once the first message and reply is out of the way, there aren't any time limits. 
If the lady doesn't reach out within the time period once she is matched, the match disappears. And if the guy doesn't respond within the time period, the match also disappears. 
However, either party can pay for an extended time to message or reply, and they can also rematch so expired matches pop up again, giving you another chance.  
For non-heterosexual relationships, any party can message first once a match is made. However, the same rules apply in that either party has 24 hours to send the message post-match, and then, the other person needs to reply to the message within a day. 
Otherwise, the connection or match disappears. But the "extend time" and "rematch" features are options if you are really keen on a match.
Is Bumble Better Than Tinder?
Whether Bumble or Tinder is better depends on your dating needs. Let's have a closer look so you can choose the best dating app for you. 
According to a Bumble survey, 85% of Bumble users are pro-commitment, looking for long-term relationships and marriage. And only 1-4% of users are looking for a hookup and nothing serious. 
There are pros and cons for each of these online dating platforms. 
Is Bumble Worth It for a Guy?
The same Bumble survey found that 63% of men want to use Bumble because women can make the first move. This is attractive, because why should only men always put themselves out there?  
If you are worried that women will hesitate to message, don't be. Nearly 100% of all female users messaged their match before the time runs out, so the ball's in your court now. 
If you are worried about being spammed with nude pics, Bumble has a tool that protects you from unsolicited nudes. 
When someone sends a photo in Bumble's chat, the app scans the photo to detect if there's lewd imagery. These parts are then blurred and a warning is posted in the photo to say that "This photo is blurred to protect you from inappropriate content." 
This goes for you too, Mr. Guy. If you are serious about a lady and want a relationship with her, you won't send her or anyone for that matter unsolicited nude pics. Consent is a must – even when it comes to these kinds of photos. 
If you receive nudes, you can block and report the photo. You can also open it if it was sent with your consent.  
All in all, Bumble is worth it for guys since most users are looking for serious relationships, so if you are too, you're in good company. Plus, Bumble promotes kindness, respect, and empowerment – if you value these, Bumble is waiting. 
Bumble Dating Algorithm - 5 Frequently Asked Questions
Bumble will help you find that perfect someone you are looking for. Remember to choose a good-quality profile pic that shows a potential love match who you are, upload other photos about your interests or hobbies, and write a unique and authentic profile. 
Psst… If you are wondering if eHarmony vs Bumble is better, I've got an all-telling guide for you! 
Wanna find out how to meet an amazing foreign woman and have experience in International dating, but you have no idea how to start it. Keep calm, we are right here to help! ☝️ Ask Krystyna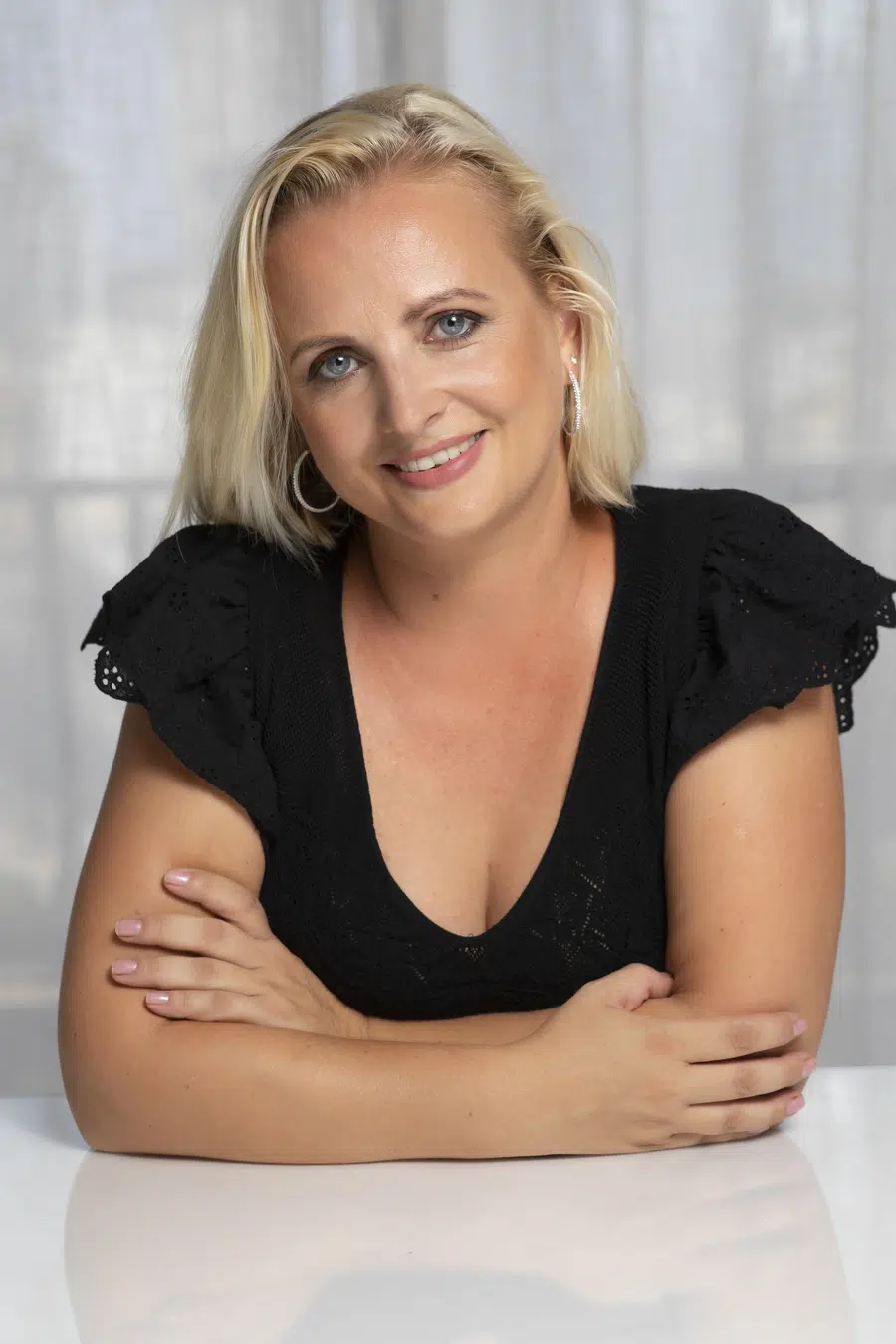 Krystyna is a blogger, coach and iDate speaker. She has been working in online romance and International dating industry since 2012 and is passionate about identifying the romance scam and giving dating tips and hacks. Join Krystyna for the dating service reviews and for finding ways to succeed with dating.
Krystyna focuses on International dating, which involves teaching men communication skills in a cross-cultural environment. She has been featured in many major publications including
DatingAdvice
,
Space Coast Daily
&
SWAGGER Magazine
.
Looking for more information? Feel free to get in touch to ask your questions or give feedback (see here:
Contact Krystyna
).