Though there is no specific definition of an 'intentional relationship,' it all comes down to the kind of love you want. Spending time with that special person is building a relationship as you are investing your emotions in that person.
Intentionality in a relationship is simply putting persistent effort. It basically means prioritizing your partner, paying attention to their needs and protecting your relationship instead of dealing with issues when they arise.
Let's dig deeper into an intentional relationship, including how to build one.
What is an intentional relationship model?
When it comes to love, the Intentional Relationship Model is simply establishing a suitable, sustainable, and pleasurable balance in a relationship. Lovebirds starting an intentional relationship should be inseparable and fully in each other's lives in a helpful and supportive way.
Building trust takes quite some time, but it's the guiding principle here. Trust and that special connection is the backbone to an intentional relationship.
It improves your relationship and you only achieve it by letting things flow through the positive energy and engagement.
Did you know?
The intentional relationship model focuses on some primary aspects of interaction; understanding each other, collaborating to make the relationship successful, and encouraging each other?
How do you show intentional love?
The secret to showing intentional love is simple. Just go against those societal norms and design a relationship with your own intentions. Don't allow outside factors to interfere with your relationship.
Strive to bring the best in each other and be each other's strength. It will take intentional work to achieve this.
Here are six ways to show intentional love:
1. Compliment your partner
We often have sweet words to say to those we care about but end up keeping them to ourselves. You might think they are just words but trust me; those are magic words.
They spice up your relationship by brightening your partner's moods and making them feel appreciated. Make complimenting that special person a habit.
2. Every day cultivate romance
We all need some love from the person we adore. Your partner needs affection, closeness, and adoration. Romance is essential in a relationship; it's the path to your partner's heart. It is the final step towards profound closeness.
Keep the romance alive with a lengthy kiss at the end of the day, hold hands in front of the TV, or have regular evening dates.
Maintaining a solid link and friendship is the key to a successful intentional relationship. Make time to learn your partner's daily life, aspirations, dreams and existing personal problems.
By being empathetic and supportive, you demonstrate being there for your significant other. It shows you care and you have their best interests at heart.
Life is hectic and we all want to sit in front of the tv at the end of the day. This is where most of our relationships fail, lack of communication. Make time for deep, meaningful and affectionate conversations. It doesn't have to be about a specific topic. Again, it shouldn't be about work or money; let it be about the two of you.
5. Cultivate your everyday, pleasant rituals
Don't overlook the minor details. Say I love you, pour your spouse coffee in the morning, write a romantic text, bring home flowers, or attach a sentimental sticky note on their lunch box. The tiny things are often overlooked, yet they matter and are highly treasured.
6. Be a giver more than a receiver
Love is selfless. This means you are ready to give more without expecting anything in return. Any relationship formed behind selflessness has a high chance of survival.
If everyone is giving more than they receive, it shows you both are putting each other before your interests and what would be better than that?.
Why Intentional Relationships Are Better
An intentional relationship seems perfect, right? However, it is still faced with challenges. Challenges and disagreements are normal and instead of running away, be ready to face them together. This seems tiring, but it's actually what makes the relationship strong.
So, why are intentional relationships better?
1. In the long run, they succeed
Relationships are faced with challenges that make them vulnerable. If you are not intentional, you won't care enough to avoid emotional separation.
Being intentional entails recognizing a drift and devising a strategy to overcome it. Intentional relationships have a higher rate of survival compared to just any relationship.
2. Both parties are happy
What would be better than spending time with a loved one? Having someone who cares for you and goes the extra mile to ensure you are fine is the best feeling in the world. You share everything with this person.
Your secrets, worries, fears and most of it all, your burden. This person knows the good and bad sides of you, and they are still willing to stick by you.
All these come only if the relationship is intentional and the good thing is, you don't force it. You just enjoy a happy and fulfilling moment.
3. They remain strong and unbreakable
Conflict and disputes are unavoidable. In intentional relationships, you work through them by practicing proper conflict resolution. The more you talk about your difficulties instead of letting them prevail, the closer you get to each other. Your bond grows, becomes strong and unbreakable.
What are the ways to build an Intentional Relationship?
Now that you know how to show love in an intentional relationship, your next question may be ways to build an intentional relationship. There is nothing hard, provided you are guided with pure intentions. Below are three ways to build a strong, intentional relationship:
1. Understand each other's love language
How you receive and reciprocate love is your love language. While some of our love languages are gifts, touch, quality time and acts of service, some express affection through words.
Since we all express love differently, it is essential to understand your partner's love language to avoid feeling and making them feel unloved.
2. Start discussions on topics that will answer your questions
One of the most beneficial techniques I've discovered in relationships is approaching situations by asking questions rather than making comments. If you don't understand your partner, be open to it. You must be able to see the best in the person you are with.
Interesting to know
Though no relationship is perfect, having an intentional relationship creates a stronger bond that perfects all the imperfections in your relationship
3. Know your partner's body language
Different body languages pass on different information. It is vital to understand your partner's body language. Understanding body language saves you a lot. You might offend your partner unknowingly and even though they won't say, their body language will speak out.
4. Discuss your plans and free time
Whether it's a lunch date, vacation or a simple romantic setup in the house, making plans to enjoy quality time together builds your relationship. Besides, you create beautiful memories to hold on to.
There is nothing better than spending your free time with the one you love. Discuss your daily activity and free time so you can catch up during breaks. You can even have lunch together on a lunch break during workdays.
Imagine walking home to beautiful flowers, a beautiful gift or a surprise birthday party. Romantic, right? Spice your relationship with surprises that will leave your partner happy and feeling loved.
The surprise doesn't have to be expensive. You can even cook their favourite meal and see how happy you make them.
Don't be all business. Have some fun together. Make jokes during conversations and enjoy a good laugh.
7. Be each other's cheerleader
Be supportive and encouraging to your partner. Be their number one cheerleader by being the person they want to run to when they feel down.
Final thoughts: Being intentional with your relationship is like creating a solid foundation
A solid relationship is built on trust, commitment, sharing, and communication. All these things are part and parcel of starting an intentional relationship. If you want a relationship that will help you grow, start it intentionally. The person you build a relationship with intentionally will be a true definition of a soulmate.
Wanna find out how to meet an amazing foreign woman and have experience in International dating, but you have no idea how to start it. Keep calm, we are right here to help! ☝️ Ask Krystyna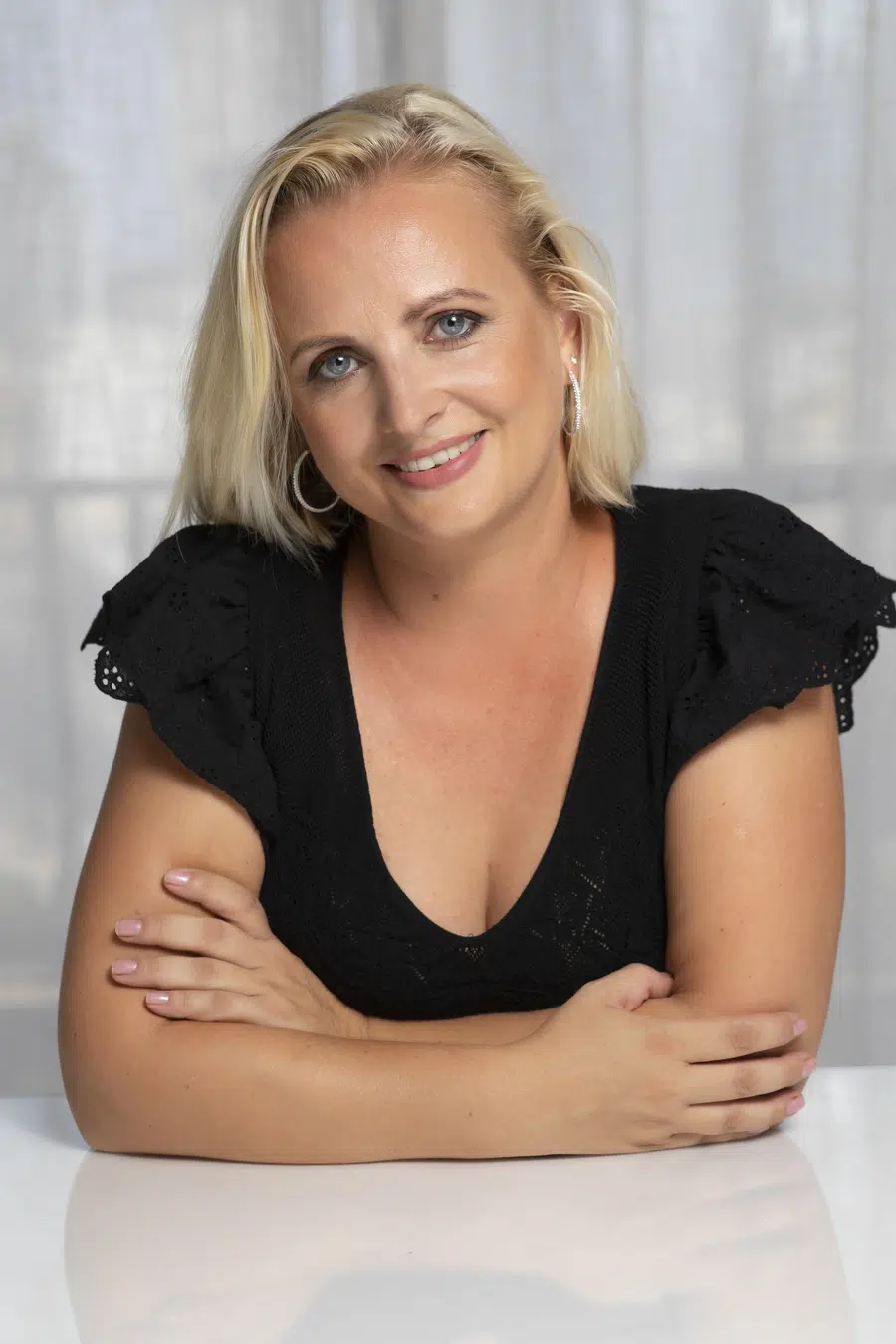 Krystyna is a blogger, coach and iDate speaker. She has been working in online romance and International dating industry since 2012 and is passionate about identifying the romance scam and giving dating tips and hacks. Join Krystyna for the dating service reviews and for finding ways to succeed with dating.
Krystyna focuses on International dating, which involves teaching men communication skills in a cross-cultural environment. She has been featured in many major publications including
DatingAdvice
,
Space Coast Daily
&
SWAGGER Magazine
.
Looking for more information? Feel free to get in touch to ask your questions or give feedback (see here:
Contact Krystyna
).