People define the term soulmate differently. For some people, a soulmate is someone that shares similar temperaments to them, while for others, a soulmate is some they share a special connection with.
Regardless of your definition, finding a soulmate is something special, which a lot of people long for. Therefore, a lot of people search for the right places to find their soulmates.
Is it possible to find your soulmate online?
The straightforward answer to this question is YES, you can find your soulmate online. Traditionally, people believed that the only way they would find their soulmate is by getting out and meeting new people.
However, the technology era has made it possible for you to find your soulmate online. The trick to finding your soulmate online is picking the best online dating platform.
Did you know?
A lot of people have found more success meeting their soulmates online than through conventional dating.
The basic steps you need to find your soulmate
Finding a soulmate is not as easy as most people assume. This is the reason why people get into relationships thinking that they have found the one then they end up getting divorced or finding out otherwise.
Therefore, when looking for your soulmate, you must be keen. Below is a basic step by step guide for finding your soulmate online;
Recognize your past relationship patterns
The first thing you must do when trying to find your soulmate is to understand your past relationship patterns. This includes the types of people you have dated in the past, how the relationships worked out, and the mistakes you made. A lot of people do not recognize it but there is always a pattern in your past relationships. 
Recognizing this pattern will help you find out what is vital for a good relationship or what you would consider to be the qualities of your soulmate. It will also help you recognize your mistakes and come up with ways to avoid them in the future.
Find a good online dating platform
Once you have determined what you are looking for in a soulmate or relationship, the next step is finding a platform that will help you find what you want. The trick is to use your needs when searching for the best platform. 
It would also help to consider elements like the platform's reputation, experience, users, and costs. Note that the first step of finding your soulmate online is choosing the right platform.
Specify your requirements and preferences
After finding the best online dating platform, the next step is to specify your requirements and preferences. You can include this information in your online dating profile. It would help to be as honest as possible when creating your online dating profile.
This will help you find your perfect match as most matchmaking algorithms used by dating sites use your profile to match you with other users.
Look beyond the first impression
One thing about online dating sites is that most people get attracted to photos and information on the profile. While this plays a significant role in creating a first impression, if your plan is to meet your soulmate, you may want to look further.
Most people do not reveal everything about themselves upfront or on their profiles. Therefore, you may want to interact with your choices for some time before concluding that you have found your soulmate.
Sometimes, it may take a lot of time to truly unmask someone and find out who they truly are. However, if you are looking for long-term success, the wait will be worth it. It would also help if you were tuned into your intuition during the first at least three months.
Before you effectively decide if you have found a good potential match you have to pay attention to all the little details. You can do this by asking open-ended questions and paying attention to the little details in their responses.
Remember not to make assumptions. Instead, always seek clarification if something is unclear. This will help you make a true connection and find the best partner for a solid and prolonged relationship.
One of the best things about online dating is that you can interact with someone without meeting them face to face. This is a good thing because you do not have to waste time and money meeting with people who end up not being right or being scammers.
However, if you are looking for a soulmate, at some point, you may have to make the interactions one on one. Meeting your potential partner offline will help you have meaningful conversations and get to know each other on a deeper level.
One or two offline meetings may not be sufficient to help you find the best partner. However, after a few interactions, you will find out whether or not the person meets the criteria you set for a soulmate.
Set goals and stick to them
Once you have determined that someone is a potential soulmate, this is where the actual dating begins. Remember that finding your soulmate is not an easy thing to do. Some people define it as a project.
You have to know and set your short-term and long-term relationship goals and use your time productively. Spending quality time with your potential partner will come in handy. It may take five or six solid dates to determine if the person is who you envisioned as a soulmate.
Remember!
You can find your soulmate in a different continent and still make things work thanks to online international dating platforms.
How high are your chances of finding your soulmate?
Statistics indicate that the chances of finding your soulmate are one in 10000. This may sound like an impossible task. However, this is where online dating comes in. Online dating opens you up to a wide pool of potential.
This means that you can access millions of people from different places, featuring different ages, and characteristics, in one place. This increases your chances of meeting your soulmate.
Interesting to know
Using more than one dating platform or using the most popular sites increases your chances of finding your soulmate.
How long until you meet your soulmate?
There isn't an exact amount of time that you may take to find your soulmate. Some people meet their soulmates as soon as they are in their twenties. On the other hand, some people may have to wait twice the amount of time to find "the one".
The trick is to know what you want and understand who you are, then patiently wait to meet your soulmate.
Note that a lot of people make significant relationship mistakes by attempting to rush the process of meeting their soulmate. It is also worth noting that online dating may increase your chances of meeting your soulmate sooner.
Benefits of dating in the technology age
Over the past two decades, the technology or digital age has transformed the way people live, including their approach to dating. The digital age offers a wide range of benefits for dating. Below are some of these benefits;
Meeting someone new has become easy
The technology age has made it so easy for you to meet new people online. All you need is internet connection and you can meet anyone you want regardless of your age or location.
This is a significant advantage as you can meet new people from the comfort of your home, office, car, and any location. This also means that online dating has made it easier for you to find a soulmate when it works for you, even with a busy schedule.
Technology has made dating cheaper
Another benefit of dating in the digital age is that you do not have to spend a lot of money. Traditionally, dating included going out to restaurants, clubs, movies, and other places where you had to spend money.
You also had to spend money on an outfit and fuel or fare for travelling to and from the date. With online dating platforms, this does not have to be the case. Online dating platforms allow you to meet new people and get to know them without spending as much money. All you need is the internet, which is quite accessible and affordable.
You may also have to pay a small amount for subscriptions or membership plans on the dating platforms. Regardless, the cost of online dating is still incredibly lower.
You get to meet more people
Another benefit of dating in the technology age is that you get to meet a lot of people in one place. In this age, a lot of people spend time online at social events and public places.
This means that you have a better chance of meeting your soulmate online than offline. Additionally, online dating platforms help break down the boundaries of nationality.
This means that you can meet people from different countries and continents. This increases your chances of finding your soulmate. It is also worth mentioning that the internet allows you to meet people of different ages, sexualities, religions, backgrounds, and relationship types.
This gives you a better chance at meeting the right person.
Digital dating saves you a lot of time
The digital age has also allowed you to connect with people more effortlessly. This means that you need not worry about travelling and spending time in different places. You can meet a wide array of people in the least amount of time.
Traditionally, there were many stereotypes in the dating market. For instance, men were expected to initiate conversations. However, the digital age has changed a lot of things. Nowadays, anyone can make the first move. Also, there is little to no judgement because of the availability of varying views.
What is stopping you from meeting that special someone?
In the past, you would say that work and a busy schedule, finances, and national or language boundaries were hindering you from meeting that special person. However, this is no longer the case. The digital era, through online dating has made things easier.
The online dating industry has broken a lot of boundaries that would keep you from meeting your soulmate or that special person. Therefore, you no longer have an excuse or anything standing in your way.
Wanna find out how to meet an amazing foreign woman and have experience in International dating, but you have no idea how to start it. Keep calm, we are right here to help! ☝️ Ask Krystyna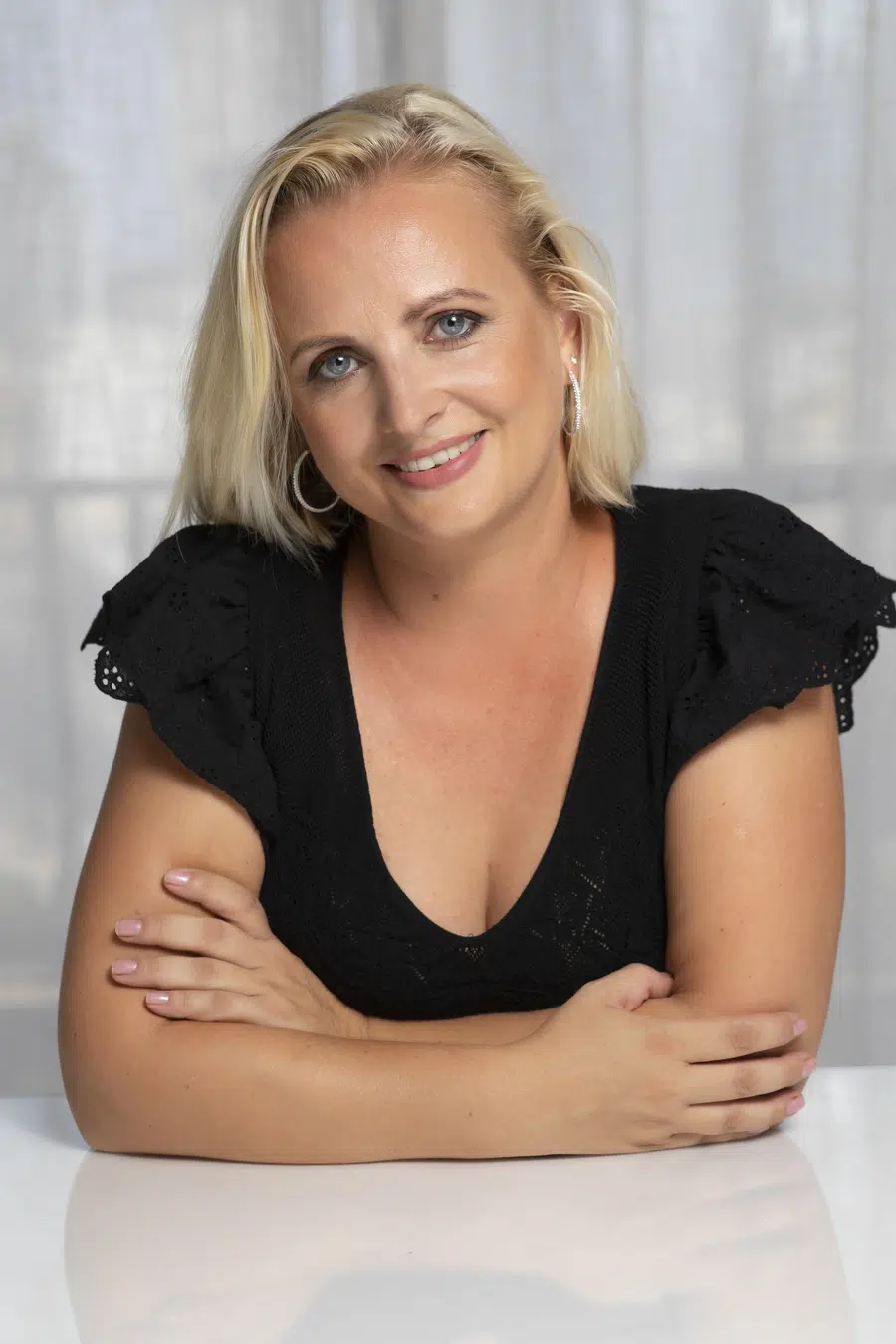 Krystyna is a blogger, coach and iDate speaker. She has been working in online romance and International dating industry since 2012 and is passionate about identifying the romance scam and giving dating tips and hacks. Join Krystyna for the dating service reviews and for finding ways to succeed with dating.
Krystyna focuses on International dating, which involves teaching men communication skills in a cross-cultural environment. She has been featured in many major publications including
DatingAdvice
,
Space Coast Daily
&
SWAGGER Magazine
.
Looking for more information? Feel free to get in touch to ask your questions or give feedback (see here:
Contact Krystyna
).