So, you've finally mustered up the courage to ask a woman for her digits (phone number), and she has given it to you. Or you want to reach out to her on an online dating site, or you got a message from a stunning lady. 
Well, that's what I am here for. Let me be your guide as you navigate the exciting world of text messages and online chats. First, let me put things into perspective:
Women are tired of being sexualized, and it's so easy for a message to come across as another catcall thrown her way carelessly. 
Nine times out of ten, if a woman has taken the time to create a profile on a dating site (and mention her interests), she is tired of men who aren't interested in getting to know her.
Now that that's out of the way, let's get started.  
Reasons Why You Can Trust Krystyna
How to Text a Woman for the First Time: Our Tips
The first text you send to a woman you're interested in can be very stressful and can literally make or break a future relationship (#NoPressure, right?) I am here to tell you to relax and take a deep breath.
I have compiled some of the most successful tips on how to text a woman for the first time. So let's get started:
This is so important. Regardless of how you first met, whether online dating or face-to-face, you need to send the first message within 24 hours. If you take any longer, your beautiful woman will assume you aren't interested in her.
Women often tend to overthink a situation. So if they know you have their number (or they've reached out first) and you haven't made contact, they'll assume they did something wrong or aren't attractive enough for you. Any feelings she has may start to fizzle out.
Take some time to check out her socials (Facebook or Instagram) if you can, or if you're on a dating site, check out her profile. Look out for cute or interesting things about her (like the fact that she likes Great Danes, and they take naps on her bed.)
Take note of any similar interests you might share, such as hiking or wine tasting. Get to know her a little bit before you throw out random questions.
When you text a beautiful lady for the first time, you should mention her name at least once. This will make her feel like she is more than just a face on a dating platform you swiped across.
Now be careful. You don't want to keep writing her name, as this can become very annoying and totally unnecessary. Find the balance.
Don't shower her with compliments about how beautiful her eyes are and that you could get lost in them. This is so cheesy and has been overdone. Instead, compliment her on her love for reading, for example. Perhaps she posted a poem she wrote on a whim.
I mean, what exactly will her response be to "You are so beautiful"? She'll probably feel a little awkward and answer with a "thank you" and be thinking, "but what else?" 
But when you comment on her poem, it can start a really interesting convo and let her know you are down for the deep stuff (#TotalTurnOn). 
Part of chatting with a beautiful woman is getting to know her, so you'll need to ask good questions. A good question is something like: What brought you to this dating platform, and what are you looking for in a relationship?
This will help you with the relationship going forward. Are they looking for something casual or a fling? At the end of the day, you don't want to waste her time or yours. Keep the conversation interesting by asking meaningful questions.
What to Write Instead of "Hi"?
Using "hi" or "hello" as a conversation starter is boring and not precisely the captivating stuff that makes for a riveting conversation. Not exactly a good first impression, either.
Here are some suggestions on what you could say instead of "hi":
Avoid These Common Mistakes When Texting!
As I mentioned, the first text can make or break a relationship. 
Here are some common mistakes that you should avoid when texting a beautiful woman:
Avoid sending long messages, as they can be overwhelming to respond to. At the same time, you don't want the text only to be three words long. Don't ask too many questions in one text message, as it can feel rushed or forced.
If your lady love responds to your long-winded message with a short and clipped response, then you know she doesn't appreciate the message.
Don't send a potential love interest sex jokes or explicit pictures. This isn't polite and is way too forward and rude (unless you're on a site like AdultFriendFinder). 
Doing this makes a woman feel like she isn't special enough (or worth your time) for a proper text message. 
You'll give her the impression that you're only looking for a booty call. You can't expect a woman to take you seriously once you have sent an inappropriate picture as a greeting.
Nothing is more boring than receiving texts that are made up of yes/no questions. Questions like "The weather sucks today?" have no substance. 
Trust me, this convo isn't going to go anywhere fast, and she will likely ignore you after the third message.
Instead, send open-ended questions encouraging a more detailed and personal response, such as, "Where do you see yourself in 10 years?"
Getting Her Number From Someone Else
Nowadays, women don't appreciate receiving texts from random guys. Honestly, it comes across as creepy. How did you get her number if she didn't give it to you? This situation will make her feel unsafe and nervous.
Ask her for her number yourself (kinda like asking for permission to chat). 
If you are communicating via social media or on a dating platform, you can send her a DM (direct message) on her profile and ask for her number there.
FAQs on Texting for the First Time
Our Frequently Asked Questions (FAQ) section contains a list of commonly asked questions and answers about texting for the very first time:
Texting a woman for the first time can be tricky, but handling the situation like a gentleman can also be a wonderful experience. 
As you get more comfortable (and read the situation correctly), your messages become more flirty and fun (and even steamy).
Coming on too strong initially or making it clear that you only want a hookup will not get you the lady. At the end of the day, you want to build a connection with this beauty.
So put together a good first message, and let love do the rest.
Wanna find out how to meet an amazing foreign woman and have experience in International dating, but you have no idea how to start it. Keep calm, we are right here to help! ☝️ Ask Krystyna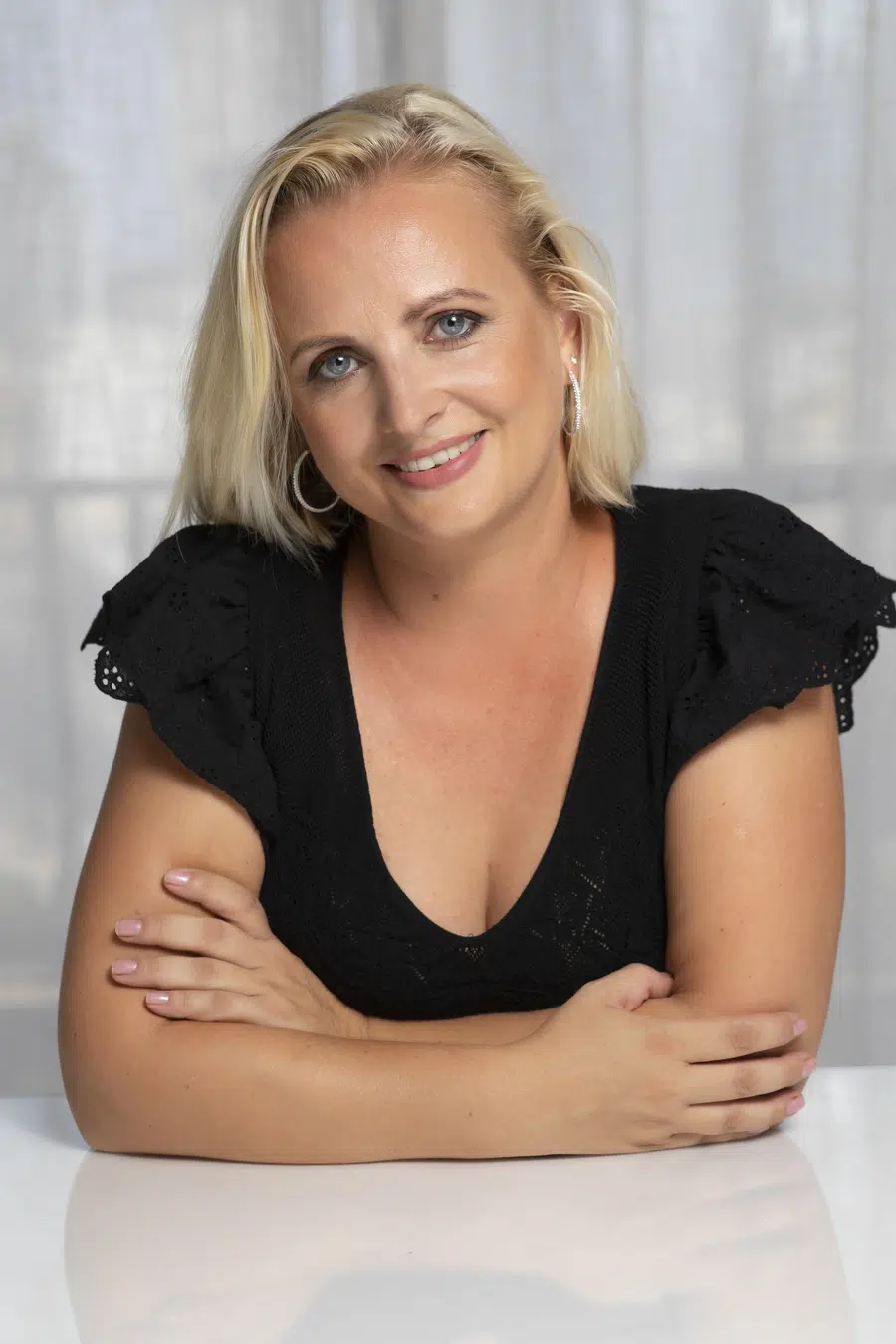 Krystyna is a blogger, coach and iDate speaker. She has been working in online romance and International dating industry since 2012 and is passionate about identifying the romance scam and giving dating tips and hacks. Join Krystyna for the dating service reviews and for finding ways to succeed with dating.
Krystyna focuses on International dating, which involves teaching men communication skills in a cross-cultural environment. She has been featured in many major publications including
DatingAdvice
,
Space Coast Daily
&
SWAGGER Magazine
.
Looking for more information? Feel free to get in touch to ask your questions or give feedback (see here:
Contact Krystyna
).