When you are looking for a wife, you likely have a preference on how you would like to meet and the characteristics you want. While most people prefer meeting their life partners organically, like bumping into them at a charity event or dinner, it rarely happens.
While finding love should be effortless, most of the time, men face hurdles in their search for a wife. The following guide provides insights on ways to find a wife and your mental preparedness before getting married.
As a Man, Why Should I Ever Want a Woman in My Life?
It's no secret that men and women coexisted from the beginning of time like two sides of a coin. Therefore, without a woman, a man is incomplete, but the reasons for needing a woman are more complex than procreation.
While defining a woman's role in a man's life requires understanding the male psychology and behavioural patterns, it all comes down to the feeling of being incomplete. No matter how independent, we are clumsily and cannot fully take care of ourselves as men. That is why we are always misplacing things around the house and cannot seem to find them without the help of a woman.
It is interesting to know that men need women to show emotion. Most men are emotionally closed up, and without a woman, they will never learn how to feel and become emotionally vulnerable. Apart from emotional openness, a woman also makes you better by teaching you good values and uplifts you in various ways.
Understanding the Purpose of I Want a Wife
Marriage is a huge step to take in life, but it is equally rewarding. That is why many people put a lot of effort into finding a partner that understands them and has the same vision. Having a wife is good, but adapting to living together teaches you many values like understanding, tolerance and patience. These values improve the quality of your life and make you a better person.
Finding a wife also helps you find a companion to share your problems and worries. Besides, you can find solutions to your problems together. Apart from improving happiness and life values, finding a wife is an investment into the future since the partnership can improve your financial situation and make you more responsible in your decisions.
Should I Marry the Woman I Need or the Woman I Want?
The decision of whether to marry a woman you need or want depends on your definition of the terms. What does need and want mean to you? For some people, marrying a woman you need is toxic and shows your lack of independence. It means you need them for their financial status, social status or companionship. Soon you will realise you love the attributes of that person instead of their personalities.
If you are stable, independent and functional by yourself, you will marry for the right reasons. Marrying the woman you want means you can appreciate who they are and not what they can do for you concerning your needs. Therefore, wanting someone is healthy and builds love while being needy creates dependency, which can be toxic.
Find a person who challenges you and pulls equal weight in the relationship. You should also remember that sometimes what you want and need could converge in one woman.
Where to Find the Perfect Wife
The ever-changing dating landscape is hard to navigate, and many men find it increasingly difficult to form lasting relationships that lead to marriage. Nowadays, you have to put extra effort into dating by determining the qualities you are looking for and building a good dating profile. If you are using a dating site, ensure you are honest if you want to form meaningful relationships. Here are some random facts that you won't believe are true that will help you find the perfect wife.
Single holidays organises activities and events where you can meet beautiful women who are interested in marriage. Besides, the itinerary usually includes shared interests and activities that help you form lasting bonds.
Some dating sites organise volunteering events for single people that allow them to meet during their service. You can meet amazing selfless women with all the qualities you are looking for in a wife.
Many factors determine whether to date a local or foreigner. For instance, dating a local means, you can meet anytime you want and organise numerous fun activities. The chance of speaking the same language is also high, and you can communicate effectively. Besides, finding love in your country doesn't rely on dating apps since you can meet at various events, volunteering work and bump into each other when running errands.
Foreign dating is a fun and exciting experience. Meeting someone with a similar interest in a foreign country makes the expedition thrilling. Besides, you will marry an exotic wife with attractive qualities to bring to the table. However, foreign dating has its challenges. For instance, the language barrier can be a significant issue in some countries. Having a translator on your date can dampen the experience. Also, communicating with family members can be difficult. Luckily, you can find a way around most of the issues that pop up in foreign dating.
Did you know that online dating is a huge time saver? The 21st century is arguably the most time-consuming age, and young people barely have time to go on a date or plan an outdoor activity. Therefore, finding a partner online is convenient, and an algorithm will give you the statistics you need to measure compatibility. Online dating also saves one from the risks associated with offline dating.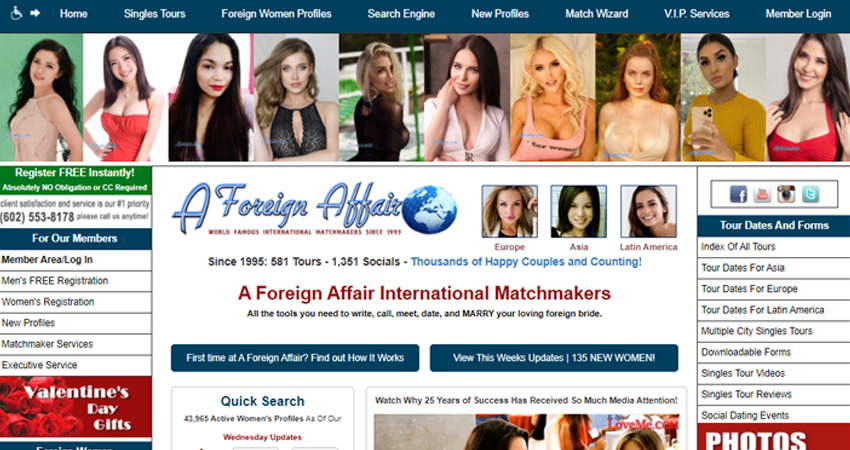 Does that mean you should forget the traditional dating system? On the contrary, you can meet the perfect wife from offline dating since a person cannot disguise their lack of interest and emotions on a face-to-face date. You can also measure the chemistry between you and avoid wasting time. However, unlike online dating, which has a large pool of suitors, your dates are only limited to your social circles. Most offline dates result from an introduction by friends or family members.
If you are a single man looking for a wife, speed dating gives you a chance to talk to various women and find out the ones with similar interests. Most speed dates happen in a bar or restaurant with tables arranged to accommodate two participants at a time. One set of speed daters remains seated while the other hops from one table to another. You will chat with your date for three to five minutes before moving on to the next table. That means you can only ask basic questions like interest and the qualities they are looking for in a man.
After each session, you will fill in a scorecard and state whether you would like to see the person again or not. You are not allowed to request personal contact information from any participant. However, if you register a mutual interest to see each other, the speed dating company will share the contact information.
Matchmaking as an Alternative Way to Find a Wife
Matchmaking can range from friends organising a blind date to hiring a matchmaker to help you find an ideal partner. Compared to online dating and speed dating, matchmaking provides a personalised approach, which means you are likely to find a compatible partner on your first meeting.
Whether it is a professional matchmaker or a friend, they spend time understanding your personality and the characteristics you want in a partner. That way, they can align your qualities with the women they have in mind and filter the best candidates to introduce to you.
With online or conventional dating, you only know it did not go well when you do not get a second date. However, you will have to rely on guesswork to find out why it did not go well. In matchmaking, you will always receive feedback, whether it is positive or negative. The matchmaker will contact your date and discuss the outcomes of the date before giving you feedback. Besides, there are minimal chances of incompatibility since the matchmaker relies on interests and qualities when pairing a couple. Using a professional matchmaker also guarantees your safety due to the background checks done, and they will ensure you are ready for the date.
When looking for a wife, whether a local or a foreigner, online dating options provide numerous opportunities to find the perfect woman. With online dating, you can seek out single women from a specific country and specify the physical features and personality traits that you want. While speed dating takes a different approach, it still provides tons of options. However, if you want a customised approach to the process, you can find a matchmaking service, which will help you find the perfect foreign wife within a short time frame. All the above dating options give you the best chances of finding an ideal wife.
Wanna find out how to meet an amazing foreign woman and have experience in International dating, but you have no idea how to start it. Keep calm, we are right here to help! ☝️ Ask Krystyna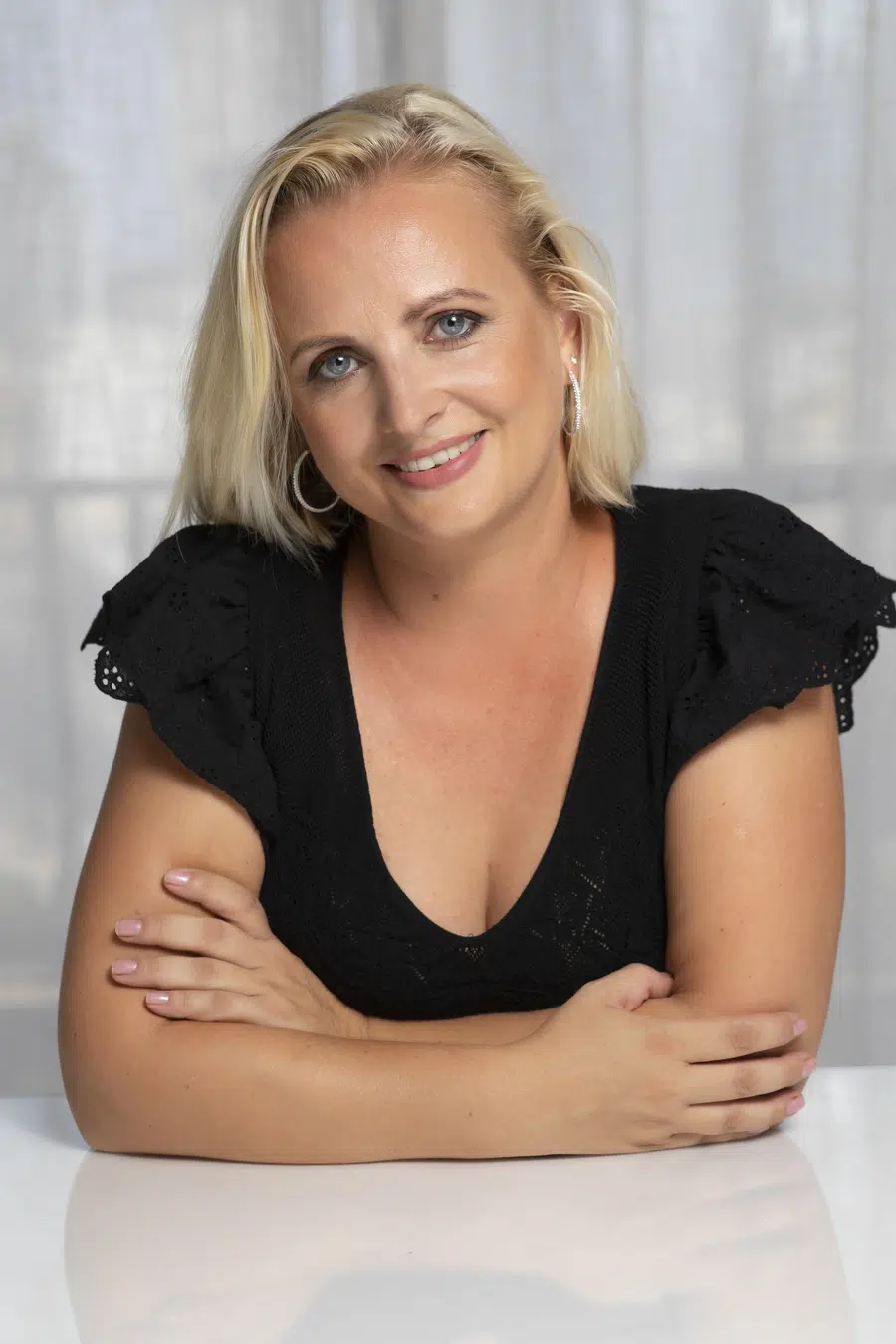 Krystyna is a blogger, coach and iDate speaker. She has been working in online romance and International dating industry since 2012 and is passionate about identifying the romance scam and giving dating tips and hacks. Join Krystyna for the dating service reviews and for finding ways to succeed with dating.
Krystyna focuses on International dating, which involves teaching men communication skills in a cross-cultural environment. She has been featured in many major publications including
DatingAdvice
,
Space Coast Daily
&
SWAGGER Magazine
.
Looking for more information? Feel free to get in touch to ask your questions or give feedback (see here:
Contact Krystyna
).