Iran launched its first dating site to encourage young men and women to marry. Since then, many dating sites have started with the aim of matching people. Finding the right Iranian dating site for you is essential. As much as dating is not a big scene in Iran, single men and women use the internet to find spouses.
You will discover some of the best dating sites to meet Iranian singles in this article. It's also important to bridge the cultural gap by learning something about their dating culture. These are the basics you need to understand before dating an Iranian.
What Is Dating Like In Iran?
Dating in Iran is frowned upon by family, religion and traditions. Dating there has its challenges because, for many years, they had arranged marriages. Matchmakers would find a partner for them while still young. They grew up knowing who they would marry, and there was no much need for dating. Most of the romantic interactions out of wedlock are forbidden by the state.
Local young Iranian men and women are not likely to go on dates publicly and display their affection. If you are looking to date any single person from the country, you should be flexible and adjust to their culture. However, with the rapidly changing times, online matchmaking services have expanded. People have embraced the use of the internet to find partners.
Interesting to know:
Almost all Iranians between eighteen and thirty-five years are not married. The numbers became worrying, and that is why the government helped launch a dating website. The aim was to help young people look for partners to marry.
The Most Important Things to Consider When Dating Iranian Singles
The marriage intention is very much needed when dating them. They are free to date anyone nowadays and interact online and offline. But you have to date with the mentality to marry at one point. The family will know who their daughter or son is going out with. You will meet the parents very early on in the relationship.
Some of the families do not accept the idea of dating; you will be required to interact with the singles only as friends. To go out with an Iranian single, especially when in the country as a foreigner, will be challenging. Online dating, however, is a bit different; it won't be as free and open as it is in the west, but it's better.
What to Know About Dating an Iranian Woman?
The reality is that these women are beautiful, educated and very cultured. You need to know that you have to impress them at all levels. Image is important to them, not just your looks but societal status and how you present yourself. They are proud of their religious and traditional values that are upheld by their society.
As a foreigner, it is best to go with their pace, especially with most romantic issues. Some Iranian women have embraced western ways in terms of dating, but some haven't.
The kind of woman you meet will determine how you interact with them. Most of them are very conservative and set in their ways; it's essential to respect their values and religion. They prefer Iranian men for relationships and marriage.
It is mainly because most foreigners don't understand their culture. If you want an upper hand with them, learn something little about their culture and values before initiating any interactions. That way, you will not be crossing any boundaries.
Did you know?
Not being able to find the ideal partner and poverty is one reason why marriage rates were dropping in Iran. With online dating, more people have the chance to meet their right match.в
How to Find the Best Iranian Dating Service
The country doesn't have many dating services. But there are international sites with access to Iranian singles. You should be careful with dating online because it's easy to be a victim of a romance scam. That is why you need to find the best dating site. You first need to go through various websites and check the member's profiles. That is the best way to determine if the singles are real Iranians.
You need to consider the population; the best site has to have many singles for you to double your chances at love. Their communication services also matter. For a foreigner, you need advanced features that can enable easy communications despite the language barrier. Most international dating sites offer translation services to make the chats as smooth as possible.
The Best Iranian Dating Sites to Find a Match
Iranianpersonals.com and Muslima.com are among the top dating sites with access to Iranian singles. Their profiles are of high quality, and the members are seriously looking for connections. The sites are highly dated online because of the thousands of success stories. As more and more people are embracing internet dating.
The number of single Iranian men and women keeps increasing on these sites. Without the websites, it can be tough to meet these singles when you are a foreigner. The chances of bumping into an Iranian single in your country's streets are minimal. You should consider using one of these sites to meet your Iranian match.
The site was started in 2001; it has built a large community of single Iranians on the internet. That makes it one of the biggest niche sites for Persians, Muslims, and Iranians. It is responsible for matching people who have ended up in marriage. Forty-five per cent of the population are women and fifty-five men.
Pros
Has a large population of people from Iran or with Iranian heritage

Joining the site is free

The website is mobile-adaptive
Cons
Has limited communication features

The profiles are not very detailed
Services
They have live chats and instant messaging; the services are available for paying members. Without a subscription, you cannot initiate interactions; you only wait to be messaged. They also have a search service that allows you to find suitable matches.
The search is available for all members; you can search based on religion, age, ethnicity, location, and family roots. The like feature is used to show interest to the members.
Usability
Since there is no downloadable app available, all the services are centered on the website. The site is mobile-adaptive which means, you don't need a laptop or desktop to access it. You can easily use it and communicate through your phone. It's simple to use and has a day and night mode.
Costs
Platinum power subscription; one month costs 39.99 USD, three months is 89.97 USD, and six months costs 149.94 USD. The payment options are cheque, credit card and PayPal. The payments will give access to all messaging features and advanced search filters.
Muslima.com is an online dating site made for Muslim singles. It has a population of over four million singles. It is one of the leading international matrimonial sites, it's open to Muslims and people who are willing to convert. The percentage of men and women on the site is fifty-fifty, and they are all looking for love and commitment.
Pros
They have very detailed profiles.

The matching criteria are based on personal preferences

It has an easy and fast registration process
Cons
Their advanced services are fee-based

Mostly meant for Muslims
Services
They offer matching algorithms to help the members find their perfect match. The free members can access the basic matching. Paying singles are the ones who receive advanced algorithms. The site has translation services; all the messages you receive will be translated into your language. They have many features that are used to show interest and chat or video call.
Usability
The site presents a straightforward and user-friendly interface. The website has well-organized tabs that are easy to navigate. They also have an app available at the Google Play Store that is equally effective. It contains all the features on the site and will not limit any interactions with singles.
Costs
For a gold membership, a month of services costs 34.99 USD. Three months costs 69.98 USD with 23.33 USD monthly payments, and twelve months costs 139.99 USD.

For platinum membership, one month costs 39.99 USD. Three months costs 79.98 USD with a monthly payment of 26.66 USD, and twelve months costs 159.99 USD.
Our advice to you: When you want to date outside of your culture or country, you should do some research about the people you intend on dating before you start your romantic adventure.
Iranians are fascinating people; they are worth meeting and building strong relationships with. Their different cultures and values will elevate your dating experience. Their mentality of marriage and dating are constantly changing with time. That is primarily because of technology and western influence.
They have found husbands and wives online, and the success stories inspire more singles to try internet dating. Not being married at thirty years is still stigmatized by the local community, especially for women. The pressure from society makes women eager to be married before they hit thirty. You can meet Iranian singles in any of the sites mentioned above.
Countries have different dating cultures, and the unspoken rules can make or break your relationship. Learning is the only way to play by their rules and adjust your mentality.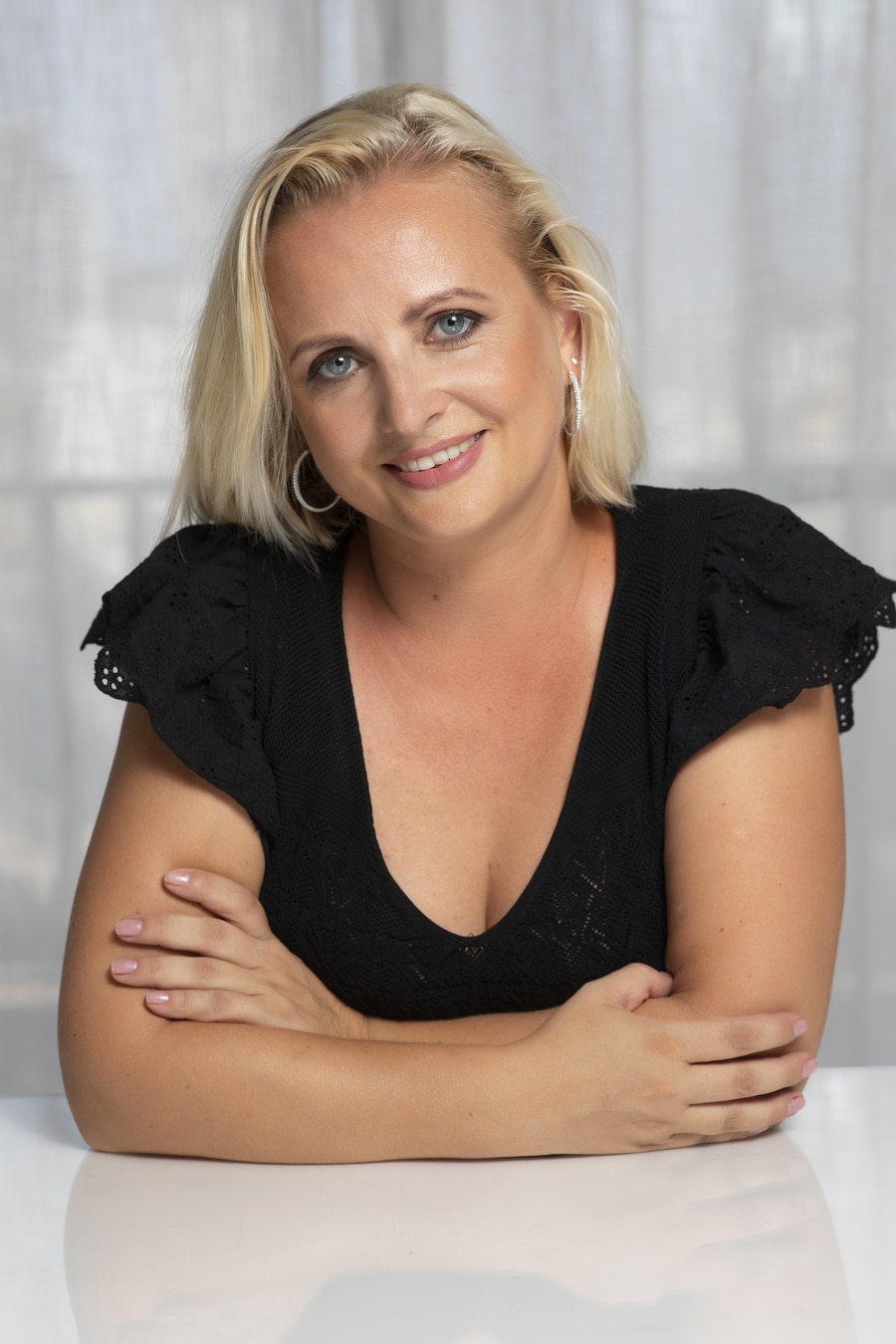 Krystyna is a blogger, coach and iDate speaker. She has been working in online romance and International dating industry since 2012 and is passionate about identifying the romance scam and giving dating tips and hacks. Join Krystyna for the dating service reviews and for finding ways to succeed with dating.
Krystyna focuses on International dating, which involves teaching men communication skills in a cross-cultural environment. She has been featured in many major publications including
DatingAdvice
,
Space Coast Daily
&
SWAGGER Magazine
.
Looking for more information? Feel free to get in touch to ask your questions or give feedback (see here:
Contact Krystyna
).
Dating and meeting Middle Eastern brides