Are you looking for reputable Nigerian dating sites and apps to try this year? Then you are on the right platform. Online dating has become increasingly popular in Nigeria, with many people turning to dating sites and apps to find love and companionship. 
Whether you live abroad or in Nigeria, you can now connect with your ideal Nigerian partner. Keep reading this guide to learn more about Nigerian dating sites and apps to try in 2023.
The Best Nigerian Dating Sites to Find a Match
There are many Nigerian dating sites available, each with its own unique features and benefits. Here are the three best Nigerian dating sites and apps you can try:
NigerianDating.com is a virtual dating site that you can use to connect to your partner for romance or a long-term relationship using a laptop, smartphone, or PC. This site is popular among Nigerian professionals living abroad looking for Nigerian singles for long-term relationships. 
Nonetheless, this platform is your ultimate choice if you want to date a Nigerian single.
You will enjoy free and paid features when you join this dating platform. However, creating an account, accessing photos, and using the search tools are free. Members with a free account cannot send or read their messages.
The site premium account enables members to send unlimited messages, access advanced search filters, read receipts and have a profile highlight. Premium memberships cost
As part of the World Singles, Nigerian Dating is known for its free and paid features. Here are some of the features and services enjoyed by free and premium members.
Safety
NigerianDating.com has adopted high-tech security features that eliminate bots and malicious user profiles from accessing the system. This action makes this platform safe for all members.
Profile Quality
All members should upload profile photos before viewing other people's profiles. These photos are subjected to approval by site moderators. Besides, profiles are displayed in an artsy style and display information on member dating preferences, lifestyles, and physical attributes.
Usability
When you sign in to this platform as a new member, you easily interact with other community members. This user-friendly site allows you to sort your result through age, date, and distance. As a result, you can do a custom search within a specific community or expand to the whole group.
Another Nigerian dating site is AfricanLove.com. It is a dating site that caters to individuals looking for romantic relationships with other African singles, including those living in Africa and the diaspora. It was founded in 2009 and is headquartered in Maryland, USA.
AfricanLove.com offers both free and paid subscription options for its users. Here is an overview of the costs associated with the platinum plan.
The features and services you get at AfricanLove.com depend on whether you are a free member or paid member.
Safety
AfricanLove.com verifies users' accounts, monitors their profiles, and uses SSL encryption to protect user information and prevent fraudulent activities. Besides, it has reporting and blocking features and provides users with safe dating tips.
Profile Quality
On this platform, members must answer several questions about themselves during signup and can upload up to 20 photos in their profiles for free. However, nudity isn't allowed. But overall, profiles on AfricanLove.com are mostly well-detailed.
Usability
AfricanLove.com is a user-friendly and intuitive dating site with easy navigation and useful features. It has a user-friendly interface and a variety of communication tools. In addition, it offers simple registration and translation options.
Nigeriandateline.com is a dating site that connects Nigerian singles with people from around the world. It allows users to create profiles, search for matches, and communicate with other members through chat or email. Try it, you can even meet your own best match in 2023!
Costs
Nigeriandateline.com offers free registration and free standard membership. This allows users to create profiles, search for matches, and send winks to other members.
However, users will need to upgrade to a paid Gold membership to access more features, such as sending messages or using the matchmaking service.
The cost of a Gold membership varies depending on the length of the subscription:
Features and services
Nigeriandateline.com offers a wide range of features and services to its members, which vary depending on your chosen membership plan. They include:
Safety
Nigeriandateline.com takes various measures to ensure the safety of its members. First, the platform requires users to verify their accounts during registration. Also, members can report and block any suspicious members on the site. Moreover, it uses SSL encryption to protect its users' personal and financial information.
Profile Quality
During signup, Nigeriandateline.com requires members to fill in their basic information and upload some photos. Most of the profiles on this platform are well-detailed and have several clear pictures attached.
Usability
Nigeriandateline.com is relatively easy to use. It has a well-designed layout, is easy to navigate, and is mobile-friendly.
How Do We Review Nigerian Dating Sites?
Although there are hundreds of Nigerian dating sites, they are not created equal and offer different success rates in helping people find potential matches. When reviewing Nigerian dating sites, we consider several factors, including userbase, profile quality, usability, features and functionality, pricing, customer support, and many more.
What Is Dating Like in Nigeria?
Dating in Nigeria can be quite diverse, as there are different cultures and traditions in the country, each with its unique approach to dating. Therefore, the experience varies depending on your partner's culture, religion, and background. 
However, certain commonalities can be observed. In urban areas, dating is often similar to what you might find in other parts of the world. People may meet through mutual friends, social media, or dating apps.
While in rural areas, dating may be more traditional and conservative. 
Public displays of affection are generally frowned upon, and it is uncommon for couples to hold hands or kiss in public. Many couples choose to date in private or in group settings.
The Most Important Things to Consider When Dating Nigerian Singles
When dating Nigerian singles, there are a few important things to consider. Here are some key points to keep in mind:
What To Know About Dating a Nigerian Woman?
Dating a Nigerian woman can be an enriching experience. They are smart, charming, and beautiful. If you're interested in dating a Nigerian woman, here are some things to keep in mind:
Nigeria is a diverse country with various ethnic groups, and each group has its unique culture. When dating a Naija woman, it is essential to learn about Nigerian culture to understand and respect your partner's values and beliefs.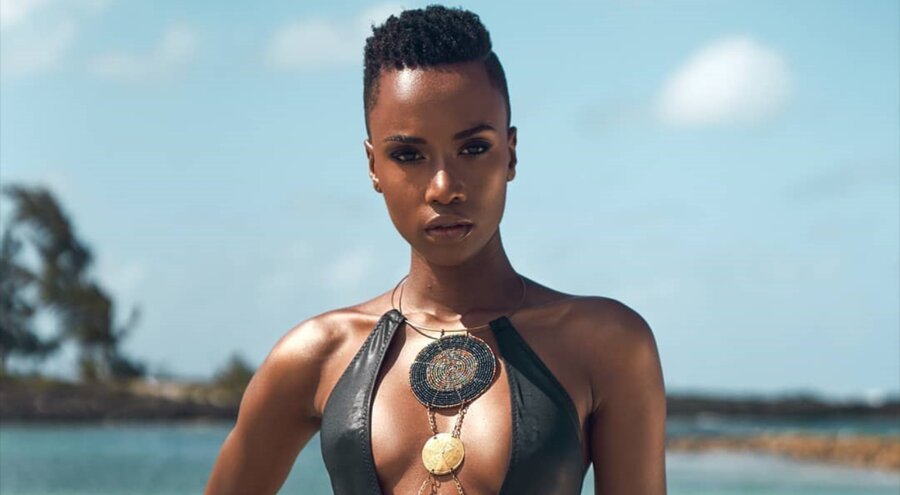 #2. Family and community are important
In Nigerian culture, family and community are highly valued. It's common for Nigerian women to prioritize their family and community over individual needs. Besides, it's common for families to have a say in their children's dating choices, so be prepared to meet their family and get their approval.
Nigerian culture has traditional gender roles where men are expected to be providers and protectors while women are caregivers and homemakers. However, this is changing with modernization, and many Nigerian women are breaking the mold.
Nigerian cuisine is rich and diverse, and Nigerian women take pride in their cooking. Be open to trying new foods and be appreciative of your partner's culinary skills.
Nigeria has over 500 languages, but English is the official language. However, some Nigerian women may speak their native language, and it's an opportunity to learn and appreciate their culture.
How To Find the Best Nigerian Dating Service
With plenty of Nigerian dating sites, finding the best is challenging but not impossible. There are some tips you can consider to help you find the best Nigerian dating service that meets your needs and helps you find the perfect match.
Do Your Research
Research different dating sites that are available to you. Compare the features, user base, pricing, and overall reputation of each site. Look for sites that have a high success rate and that have been around for a while.
Check for Reviews
Another way you can find the best Nigerian dating sites is by checking the reviews. Look for reviews from people who have used the site before. This can give you a good idea of the site's strengths and weaknesses.
Check the site's security features
Ensure that the site takes security seriously and has measures in place to protect its users from fraud, scams, and cyber-attacks. Make sure the site has a strong privacy policy that protects your personal information.
Evaluate the site's user interface
Look for a Nigerian site that is easy to use and navigate. The best dating sites have a clean, modern design and are easy to understand.
Determine the type of relationship you are looking for
Some dating services are geared towards casual hookups, while others focus on more serious relationships. Ensure the site you choose aligns with your relationship goals.
There are several Nigerian dating sites and apps available to those looking for romantic connections within the Nigerian community. These sites and apps offer a range of features and benefits to help users connect with like-minded individuals. 
Some of the best Nigerian dating sites and apps to try include NigerianDating.com, AfricanLove.com, and Nigeriandateline.com. However, before you start dating a Naija beauty, it's essential to be open-minded, respectful, and willing to learn about her culture to build a strong and healthy relationship.
Last updated on February 20, 2023
Wanna find out how to meet an amazing foreign woman and have experience in International dating, but you have no idea how to start it. Keep calm, we are right here to help! ☝️ Ask Krystyna
Yuliya is a lover of travel and delicious food, as well as a fan of social media. She tests foreign dating websites, fights against online dating scam and writes useful articles about international dating (much of the information is based on her own experience!). She became very passionate about the foreign dating space and got a lot of expertise there.