You hit the big 4-0, and suddenly you become very aware you are on the dating shelf, no longer front and center but relegated to the back row. Has the ship of love truly come and gone for love? 
When we think of love, we believe that it's for younger people from their early twenties to thirties. 
After all, Hollywood certainly reinforces this stereotype, making blockbuster hits about being single after 40. 
Are you doomed to singlehood by the number of candles on your birthday cake? 
Advice for the Over 40s: How to Find Your Soulmate
When you hit the 40s, you may begin to realize the dating pool has shrunk and you could also be feeling like you've run out of time to find a soulmate. It's important to face a few realities that could be standing in your way to love if you are blinded by them.
Mirror Mirror on the Wall
Firstly, your prince or princess Charming may have been around the block a few times, and they may or may not have a load of baggage that comes with them. 
For sure, you can look for a much younger partner, but for women over 40 this is not always the best option, nor are there as many suitable younger partners that can match her maturity, level of education, and income status.
Definitions as a Guide to Success
So you need to become more practical in your dating approach. Start with a definition of what you want in a partner and relationship. 
The typical white picket fence and 2.5 kids may not really work for you anymore. But when you get down to what you want from a partner, you will focus your search and really know what you want.
Perhaps you want a partner who will provide good company, match your intellect, have similar life experiences to share, and make you laugh while meeting other needs. 
Stop Playing the Comparison Game
You also need to stop comparing your new lover to old lovers. No guy wants to be held against up in comparison to any guy (or woman). 
Be with the person you're with, not fantasizing about the younger guy you had in college. You're not that woman anymore, so why expect the new lover to be like that guy?
It's so easy to be critical of your partner, no matter their age. A critical partnership is never a good thing, not for you or for your partner. Your soulmate isn't perfect, and you're not perfect either. 
Instead of looking for things that's not right, appreciate what is working and what you can be grateful for. You may surprise yourself when you realize just how much your soulmate has going for them. 
The more you look for a "yes," the more you will find them multiplying until you find yourself with the perfect partner for you. 
Boundaries and Border Patrols
Your partner will have had a life before you when you are in your 40s and hook up. You did too. While you may want to know everything about each other, no good can come from digging in each other's past or disrespecting each other's boundaries. 
Digging into his past, his number of exes, employment, and more can only bring negatives to your relationship. You certainly wouldn't want him digging in your baggage? Communicate about what topics are open for discussion and what parts of your lives are closed. Set healthy boundaries. 
Boundaries are healthy and about protecting yourself and those you love. Never see your partner's boundaries as a bad thing. Instead, communicate openly and behave respectfully. After all, you're not children anymore.
Three Traps that Women in Love Over 40 Can Fall Into
When you're over 40 and you get serious about dating, there are a few traps that can cause dating failure for ladies. Knowing to look out for them can really help improve your chances at success. 
You've already established a solid identity by the age of 40, so you may find yourself being zealously protective of that identity. But being in a relationship is about sharing, developing and growing together, and compromising. 
If you enter a relationship with an attitude of "this is mine, back off" you are sure to fail and be single before you know it. Yes, you worked hard to have what you've gotten in life, but you should also be open to new experiences and let go of the reins a little. 
2. Don't Think with Your Clock
It's simple biology that your reproductive clock starts to rush when you hit 40 (or even a little before). 
Fertility decreases, your libido starts dropping, and you realize you are mortal. The urge to have children, continue your genetics, and have a mate to protect you may drive you to make snap decisions that ultimately won't make you happy. 
As sentient beings, we can choose whether we want to have children. It doesn't have to be a subconscious drive. So know your clock could be driving you toward solutions that you won't necessarily like. Be mindful of this before making partner decisions. 
3. Informal Relationships
When people get married, we picture them as being young, in love, and starting out together. The idea of being older and a blushing bride may not appeal to all single ladies who are mature and settled into their singlehood. 
However, if you have any aspirations of finding a partner to share life with, you need to open yourself to the possibility that your partner may want marriage. 
An informal relationship is fun, but don't let your reluctance to marry get in the way of a real and amazing partnership with your soulmate. While more people prefer to stay informally partnered, the majority of people still want to have a marital partner at some point. 
Where Can You Meet a Life Partner?
So if you're ready to seriously look for a partner to spend the rest of your days with, you probably wonder where to start looking:
Get Introduced by Friends and Acquaintances
People who know you may help you match with someone they know who they see as being similar to you. Social networks and groups help you get to know people. You can't hide in your shell when you're looking for love. 
Sign up, use the online algorithms, and chat until you're sure you've found that gem to cherish. 
Cultural and Entertainment Events
You can meet interesting singles at parties, functions, clubs, and community events, so don't sit at home pining for Mr. Right, when he may be just down the block at a fundraiser. 
The added bonus of looking for love at these types of events and activities is that you'll find someone who has a similar interest to you, which gives you an instant connection point to work from. 
While you're chatting about the next recipe for the soup kitchen or discussing an epic hike, you may find love winking at you.
Your colleagues spend most of the day with you, and perhaps you're lucky like me and the right guy is just one cubicle over, if you bother looking. Work romance can work, if you approach it with a friends-first attitude. 
Don't dive into love only to find it doesn't work and then have to find a way to share an office with someone who has turned from your romantic interest to the bane of your existence. Focus on activities outside of work to add diversity to your relationship.
What Do 40-Year-Old Men and Women Want in a Relationship?
When you're 40, you likely don't want "casual." It's not just about sex and instant gratification. Whether you're looking for a ring or a long-term commitment that's not conventional, you're done playing around. 
Forty-year-olds want more from relationships than younger singles do.
What to Expect from Dating If You Are over 40
When dating over 40, you will find that many partners are interested in settling down, but they often come with baggage such as exes, children, and emotional upset. You likely have this too.
Dating is no longer just about love, romance, and sex. Instead, it's about finding a partnership to walk the distance with. 
You can expect to move things along a little quicker than when you dated in your twenties, but beware of just ending up in one-night stands, which won't bring you love. 
Conversations are much more open for 40-somethings when dating, as they know what they want, so don't get frightened if that first coffee quickly turns into discussions on where you'd like to settle or retire or even child adoption. 
Are you 40 and ready to find your soulmate? Don't give up, but don't walk into the dating game cuddling your puppy-dog love ideas. 
This is the real world, where love is about partnering with someone who cares, who you care about, and who isn't perfect. But guess what? You're not perfect either. And that's okay. 
Wanna find out how to meet an amazing foreign woman and have experience in International dating, but you have no idea how to start it. Keep calm, we are right here to help! ☝️ Ask Krystyna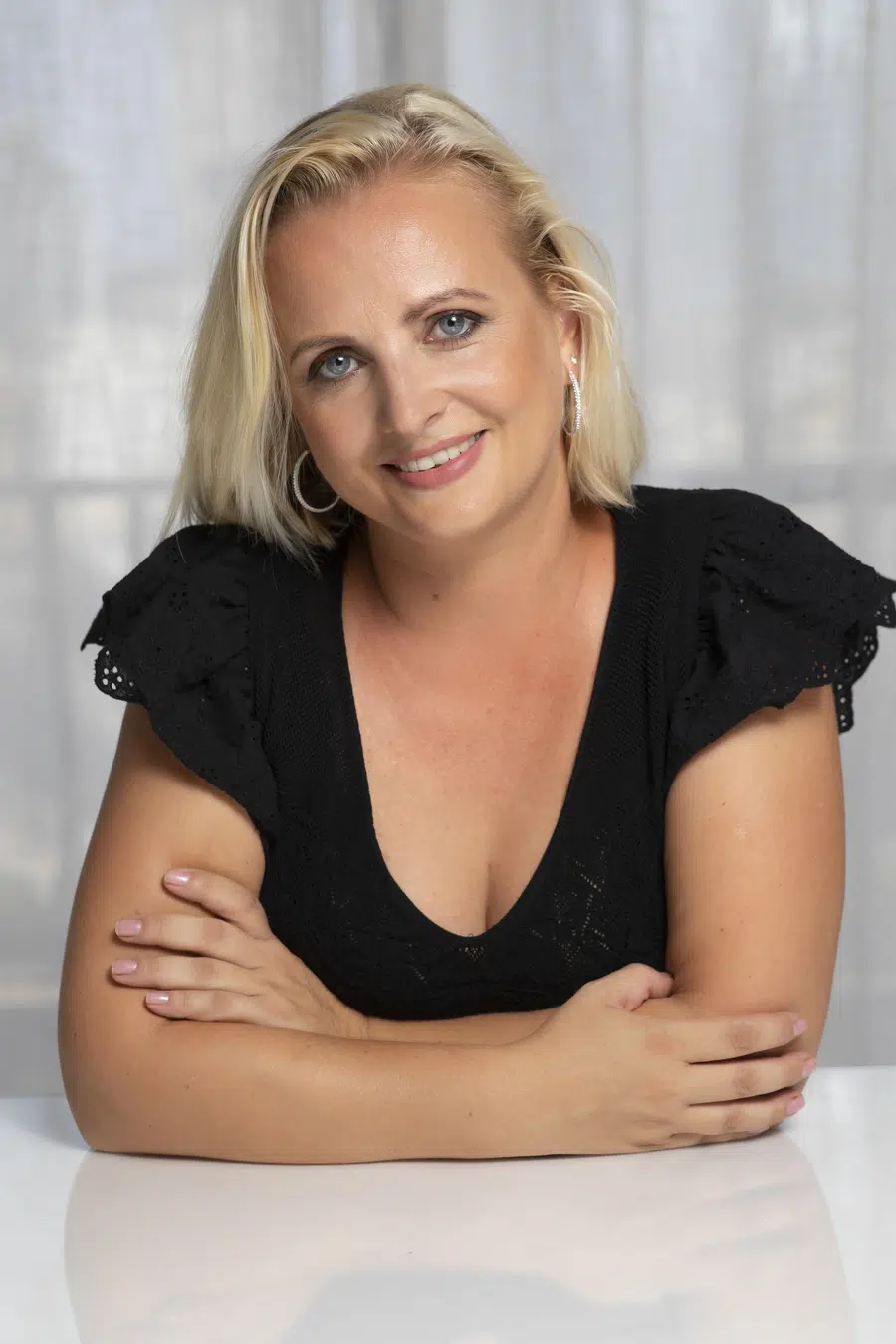 Krystyna is a blogger, coach and iDate speaker. She has been working in online romance and International dating industry since 2012 and is passionate about identifying the romance scam and giving dating tips and hacks. Join Krystyna for the dating service reviews and for finding ways to succeed with dating.
Krystyna focuses on International dating, which involves teaching men communication skills in a cross-cultural environment. She has been featured in many major publications including
DatingAdvice
,
Space Coast Daily
&
SWAGGER Magazine
.
Looking for more information? Feel free to get in touch to ask your questions or give feedback (see here:
Contact Krystyna
).