The pandemic has affected so many things, including dating and hooking up. Did you know? Some people prefer monogamy at this time? When the pandemic hit, governments imposed strict regulations on physical distancing and other public health initiatives, which led to a shift towards online dating.
The shift increased the number of online dating app users as well as the amount of time people spend on these dating apps. Interesting to know; tinder users had 42 percent more matches and 11 percent more swipes in 2020, making it the busiest year on dating apps.
Dating apps are meant to help people connect online then meet in person. So many people connected through online dating apps and ended up in beautiful marriages. Now that we are trying to adapt to the new normal, many things have changed and online dating is not an exception.
In this article, we look at how people have adapted to the pandemic when it comes to online dating and the various challenges involved.
Does online dating feel different in 2021?
Online dating in 2021 cannot be compared to online dating before the pandemic. It feels totally different in so many ways. First, the stay-at-home orders give people more time to spend on these dating apps, so more users will connect with them.
However, even as dating app users increase, chances of meeting in person are not as high as before. Random facts that you won't believe are true, online dating amid the pandemic feels fraught, especially when you have to meet in person.
A study was conducted in 2017 to look into people's dating behavior in case they were worried about an infectious disease. The study aimed to identify whether people would shy away from finding love if they were aware of a health risk or if they would desire to have a partner.
Interesting to know
The researchers had no idea a pandemic would arise two years later to change our way of living. Now, their work, together with other studies conducted during the pandemic, provides a fascinating window into how the pandemic seems to be affecting our dating life.
Here are some other challenges that you might find interesting to know:
Online Dating in 2021: Its challenges
Online dating during the pandemic comes with its own share of challenges. As much as more users in dating apps are trying to find love, not everyone is genuine about their intentions. Some people just have extra time now that there are stay-at-home orders and join dating apps to find something that will occupy their time.
Others are there genuinely hoping to find love and someone to spend their entire life with. Imagine such a person connecting with someone who is just passing time on the app as there are no filters to identify who is genuine about their intentions. There will be disappointments and frustrations on dating during this time, but this should not mean there won't be successful love stories.
Activity on dating apps and sites during the pandemic
Online dating app users are now embracing new features in dating apps. Initially, people used these apps to connect and plan for meet-ups in person. Now that there are strict regulations on physical distance, meet-ups are close to impossible.
Even if you plan to meet, it wouldn't be as fun as before. Everyone is wearing a mask and you can't risk a hug during the crisis. As a result, we are forced to find alternatives to physical meetings. Users are now finding the need to video chat. Instead of awkward physical meetings, people opt to connect via videos to remain safe in their premises.
Dating apps are now working to develop new features that allow people to connect more online. Some tools have already been implemented and people are using them to make online dating more fun and close to what we used to have. Video chats seem to be here to stay and almost everyone is now adding a video to their profile.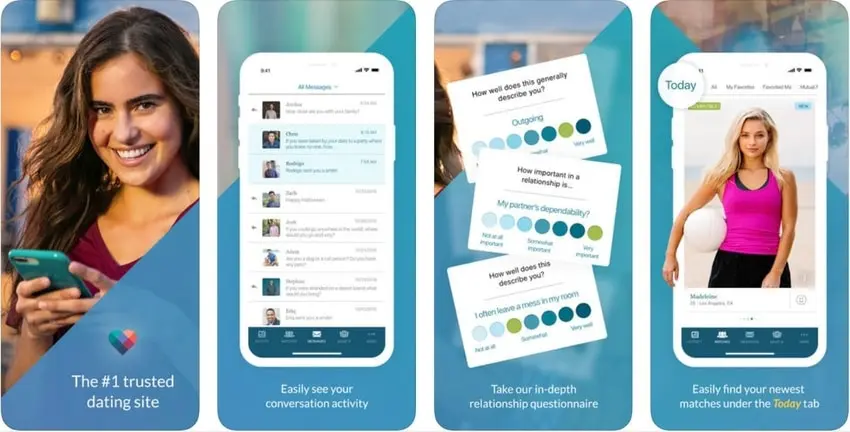 We used to ignore such features before, but they seem to improve the practicality of things in the current world. Even more, some of the new things coming up in the dating world will remain useful even as things go back to normal. They will prove to be more effective in so many ways. For example, video chats instead of physical meetings will be so convenient when you are not sure you want to meet someone in person for whatever reason.
In an era where we do pretty much everything else virtually, virtual dating has quickly become a new norm. Here are some creative virtual date ideas you can go on while maintaining a safe social distance :
How dating services have adapted to COVID-19
Different dating apps have altered their dating services to adapt to the pandemic. Actually, most of them are more concerned about the well-being of their customers. One way they prove this is the frequent communication on health.
They do this through frequent pop-up messages to maintain distance and adhere to the strict Covid-19 restrictions. Some, like Bumble, sent their users direct messages while others like Tinder displayed the public message on Covid-19 from the government on their swipe screen.
Grindr, on the other hand, used a simple message 'right now can wait to discourage quick hookups when the disease was at its peak. This proves some changes in dating services. Dating sites that encouraged romantic picnics where lovers would bond with their flight booking services to visit beautiful places had to make adjustments.
First, because most places were under strict guidelines for visitors and second, because these apps had to prove their concern to the health of their customers. Dating apps are more focused on providing advanced video chatting services to encourage virtual dating. Besides, most of them seemed to address loneliness and isolation through their social media platforms in simple, caring messages.
We found dating apps made efforts to shape how people date during the pandemic in three main ways:
COVID-19's Impact on the Industry – What the Dating Experts Say
Like other industries, Covid-19 has had an impact on the dating industry as well. As much as dating during the pandemic comes with challenges, there are some benefits too. The pandemic is encouraging slower dating. People are now more careful and taking their time to know each other deeply. The focus is on long-term compatibility and not physical attraction as before.
The measures on Covid-19, such as distancing, are taking away key components of dating such as closeness and intimacy. Dating apps for those living apart have become a must-have to cement their relationships and fill that void. There is also an acceleration in the number of connections as more people join dating apps to spend the extra time when staying at home.
Some couples opted to move in together to overcome the emotional distance apart from the strict regulations. Others, on the other hand, we're unable to meet during the pandemic and the health regulations have kept them apart for so long. As a result, there is an increase in sexting and even sex over video calls.
One thing is for sure, there is an increase in the number of users of online dating apps. With every romantic spot in town closed or under strict regulations, people are now opting to join these apps; let's face it, we are all lonely and need some love.
These apps are making a sale as the user rate increases when people embrace technology to reach potential partners. And to reach your partner, you need good communication skills now that there is no physical meeting.
At the same time, you should listen to the other person to have a smooth conversation and build a foundation. People are adapting to establishing connections at a distance which means their conversing skills are improving as this is one way of achieving this. Whether negative or positive, Covid-19 has had an impact in the dating industry both directly and indirectly.
Romance tours during the pandemic - what to consider
You can still go for romantic tours during the pandemic now that the measures are not as strict as before. Besides, there is a vaccination against the disease, so why not? However, you should be extra careful as romantic tours are not as before. It's important to consider getting a vaccine first before going for a romantic tour during the pandemic. 
Again, most destinations require a document to prove your Covid-19 status so consider getting a test before you set off for that tour. Different locations have different measures and guidelines on Covid-19. Make sure you are familiar with the regulations in place in your set destinations, so you have an easy time once you land safely.
Like any other trip, have a checklist to confirm you have everything you need in your tour. If you are planning a picnic in your destination, make sure you have made the necessary arrangements so you have a good time on your romantic vacation. Consider booking accommodation in a quiet and not crowded place. You want to avoid crowds at whatever cost, so make sure you are keeping your distance.
3 tips for online dating during a pandemic
Dating is quite tricky even under normal circumstances, leave alone during a pandemic. You are trying to find love and are unsure how it will turn out, so it's okay to be a little anxious. Whether you are looking for a long-term commitment or just dipping the toes in the water, here are important tips for dating during a pandemic.
Embrace connection and authenticity:
It's natural to want safety, stability and clarity in our relationships. However, the current conditions are forcing us to have casual interactions and low accountability. To avoid increased anxiety in dating expectations, embrace connection and authenticity. Let your true self shine even when dating online by including a profile that reflects your true self.
Communicate and maintain boundaries:
The pandemic has made it nearly impossible to meet physically, so we are only left with the option of communicating to cement our relationships. Dating apps have incorporated excellent features to make sure you communicate with your partner at an advanced level. Take advantage of video chats and spend time expressing how you feel and listening to what the other person has to say.
Not everyone is joining dating platforms to find love at this time. Now that most people are working from home, people may have extra time to waste on dating platforms, so be careful to avoid being a victim.
Online dating during the pandemic FAQ
Online dating now is not the same as before. Here are some of the frequent questions asked about online dating during the pandemic.
Final Words: Life has to move on even with this pandemic
However, even as we try to move on with life, safety has to come first. The dating world is also affected by this pandemic as we can't meet and get intimate with the infectious disease. That's why online dating remains the safest as you get to meet your partner and communicate via features like video chats before you meet in person.
And even as you plan to meet during the pandemic, remember to maintain physical distance and adhere to the regulations, so you remain safe.
Wanna find out how to meet an amazing foreign woman and have experience in International dating, but you have no idea how to start it. Keep calm, we are right here to help! ☝️ Ask Krystyna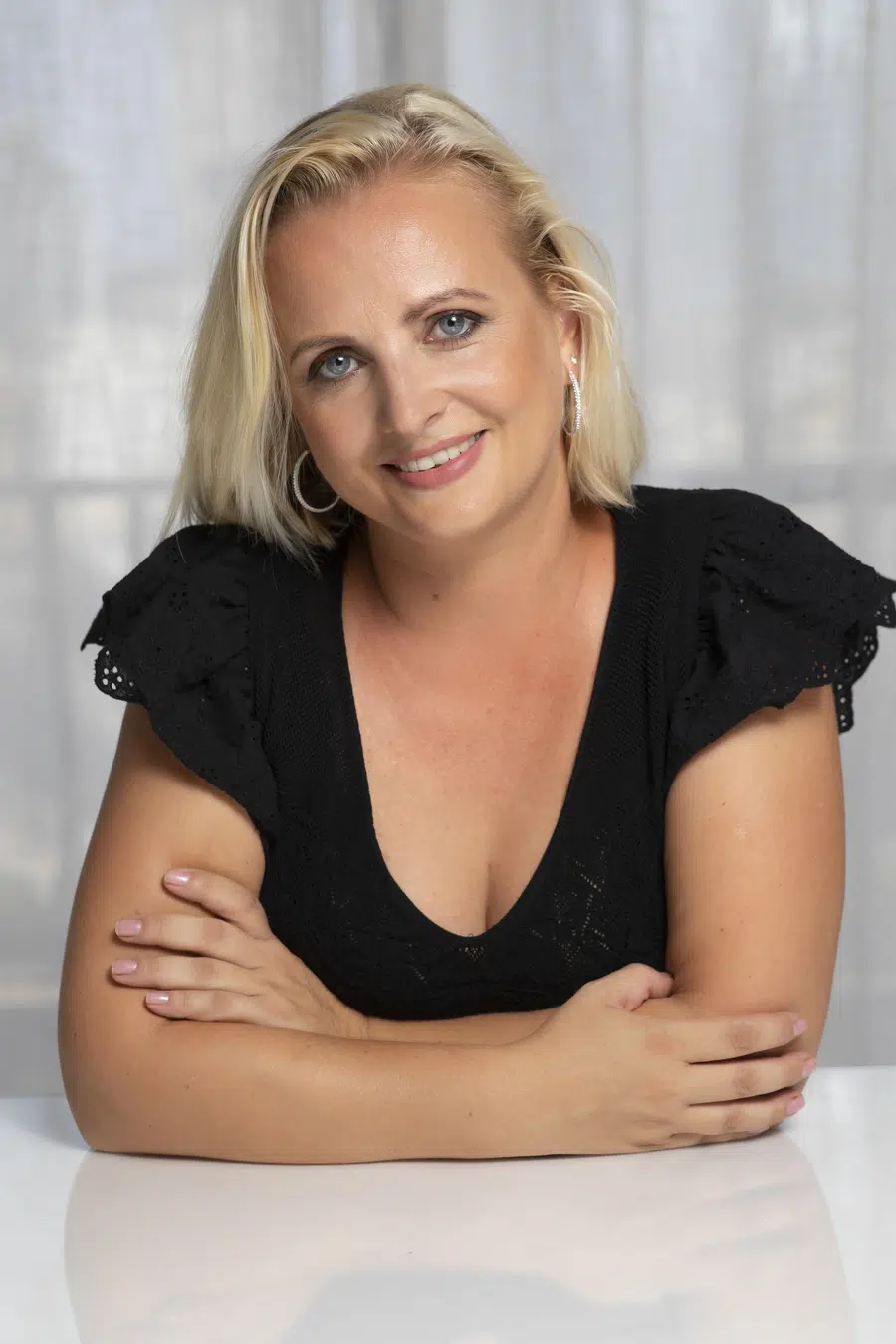 Krystyna is a blogger, coach and iDate speaker. She has been working in online romance and International dating industry since 2012 and is passionate about identifying the romance scam and giving dating tips and hacks. Join Krystyna for the dating service reviews and for finding ways to succeed with dating.
Krystyna focuses on International dating, which involves teaching men communication skills in a cross-cultural environment. She has been featured in many major publications including
DatingAdvice
,
Space Coast Daily
&
SWAGGER Magazine
.
Looking for more information? Feel free to get in touch to ask your questions or give feedback (see here:
Contact Krystyna
).