The online dating scene has continued to constantly evolve and grow in popularity over the years. Online dating mobile apps have transformed to help you find partners or matches faster and easier. It is interesting to know that a third of committed relationships started online.
It is important to keep in mind safety concerns while enjoying online dating. You must keep safe while meeting someone new online or offline. Did you know that 10% of dating profiles are fake and half of the people on dating apps are in relationships already?
The article focuses on online dating safety tips for men. Men face serious dangers of online dating defrauding, stalking, and sexual assault. Remember to keep safety tips in mind while using online dating platforms as well as looking out for red flags.
What are the dangers of online dating?
Online dating platforms come with safety concerns. There are a lot of dangers when it comes to finding companions online. From my experience, it is very unfortunate how the lives of people have turned due to online dating dangers such as identity theft. Most dating sites don't insist on members' verifications and this leads to a lot of catfishing.
The dangers you will face from these predators can be categorised into two.
Dangers from predators such as scamming off savings, identity theft, and hacking.
Dangers from meeting predators in person such as sexual assault from your date.
The worst part of the dangers people face in online dating is that you don't even know it's happening to you until it's too late. If you are looking for a woman online beware of dangers such as:
Phishing emails are another danger that you are likely to face in the online dating process. You will be sent phishing emails as they try to get your personal information and details. Our advice to you is that you need to beware of such phishing emails and report them.
Entrepreneurs or self-employed individuals on dating platforms have faced the dangers of their devices being infected by ransomware or malware. This is dangerous to their businesses as they risk being ransomed a lot of money in the process or your business runs into interference.
Did you know?
55% of people that have been on online dating have experienced some form of danger or threat ranging from meet-ups to IT security occurrences or rejection from potential matches?
1 in 10 users on free dating apps are scammers
The number of scammers on online dating platforms has grown over the years with 1 out of 10 users being scammers. Scammers know that most people on dating sites are looking to create personal connections and they then use that to their advantage.
Unfortunately, there are very few arrests of online scammers made over the years. Impersonating someone else online is very easy and online scammers normally put themselves at minimal risks doing this. The few who meet their prey always face a bigger risk of being caught in the act.
Victims who transfer funds to these online predators cannot receive it back. Our advice to you is to look out for our tips and signs that will help you avoid online scammers.
Online scammers are great con artists and rely on their ability to impersonate strangers. The most popular scammers employ different strategies with the most popular including:
Random facts you didn't know
One out of ten convicted sex offenders uses dating platforms.
How can I be safe while dating online? 5 Tips
Highlighted below are some tips to stay safe while dating online. These tips will increase your safety as you interact with new people on online dating sites and apps. These tips will enhance your safety whether in person or online. The online safety tips just like any tip are not a guarantee but they will help make you feel secure and avoid scammers and fraudsters.
Do Your Research While Choosing Your Online Dating Site
If you are looking to find a woman online it is important to find the best secure dating apps and sites before getting involved in any online dating activity. How do you know an online dating app is secure and right for you? You should do an online search of all the potential dating sites and apps attractive to you.
From my experience, I have come to find dating app reviews give the best insight into different dating sites. These reviews give you a glimpse of what you're getting involved with and the dangers you will face. Personal stories from people who have experienced different apps are also ideal when doing your extensive research into online dating sites.
Educate yourself and learn red flags
The best way to stay safe when dating online is to educate yourself on the different red flags and watch out for them. It is possible to encounter red flags even after following the previously discussed dating safety tips. We advise you to watch out for the various reflags to avoid giving fraudsters a chance to victimize you. The different red flags are used by scammers to gain your trust and win your sympathy.
To learn about reflags you should do thorough research on the various ways scammers manipulate their way into scamming you. These suspicious stories and behaviours range from asking for personal information, claiming financial assistance or troubles, being overly romantic within a short period, providing vague answers to hard-luck stories.
Listen to your intuition - any behaviour that makes you feel unsafe or uncomfortable is not OK
When you're involved in online dating we advise you to strictly listen to your intuition. Your intuition will always show you when something does not feel safe or comfortable. You should watch out for any behaviour that makes you feel uncomfortable. Whatever decision you make while online dating or on dates should be from you and not pressured.
For example, while on a date, you should keep to your limits when it comes to drinks and not feel pressured. It is also a good idea to avoid drugs on first dates as they alter perception and make you vulnerable to unexpected interactions and occurrences with predators while your defences are down. It is key to trust your instincts and if you feel uncomfortable you can unmatch, leave the date, block or report abuse.
Learn more about online dating scam:
Ask for everyday pictures and chat online
One way to ensure your safety when dating online is to ask your match for everyday pictures and chat online. Most scammers use professional picture profiles they have lifted from various platforms such as Facebook, Instagram, or LinkedIn. They will always try to avoid sending their pictures for fear of being discovered.
Chatting online also helps uncover scammers' plots. When chatting online with your match you should use the chance to ensure that your match is who they claim to be. Matches who strongly resist sharing their pictures are a sign of scamming or suspicious activities. Apart from pictures and chatting, live video services like Skype or Facetime are also ideal means of spotting scammers.
Never send money to your online date
Never respond to any requests for financial assistance from online dating matches. Online dating predators are good at using your trust and empathy against you. They are very convincing and provide very compelling reasons for their requests. If you have never met a person in your life you should not send money to them at any point.
Some scammers go an extra length to hire actors to meet you to weaken your defences before scamming you. You should consider any financial appeal as a red flag possibility of scamming.
We advise you to remove any emotions and vulnerability from any decision you make no matter how compelling, persistent for caring your match is. You should also notify your bank if you have given out your credit details to block any unusual transactions.
Final words: Choose your dating site wisely
Online dating comes with its dangers and requires some level of caution when engaging with new people. Choosing your dating site wisely is a crucial step in ensuring you increase your safety levels.
Since online dating requires some level of information exchange, you should be cautious who you share information with because in the wrong hands it might be misused and prove to be catastrophic. You should stay alert and watch out for red flags to ensure your safety.
Wanna find out how to meet an amazing foreign woman and have experience in International dating, but you have no idea how to start it. Keep calm, we are right here to help! ☝️ Ask Krystyna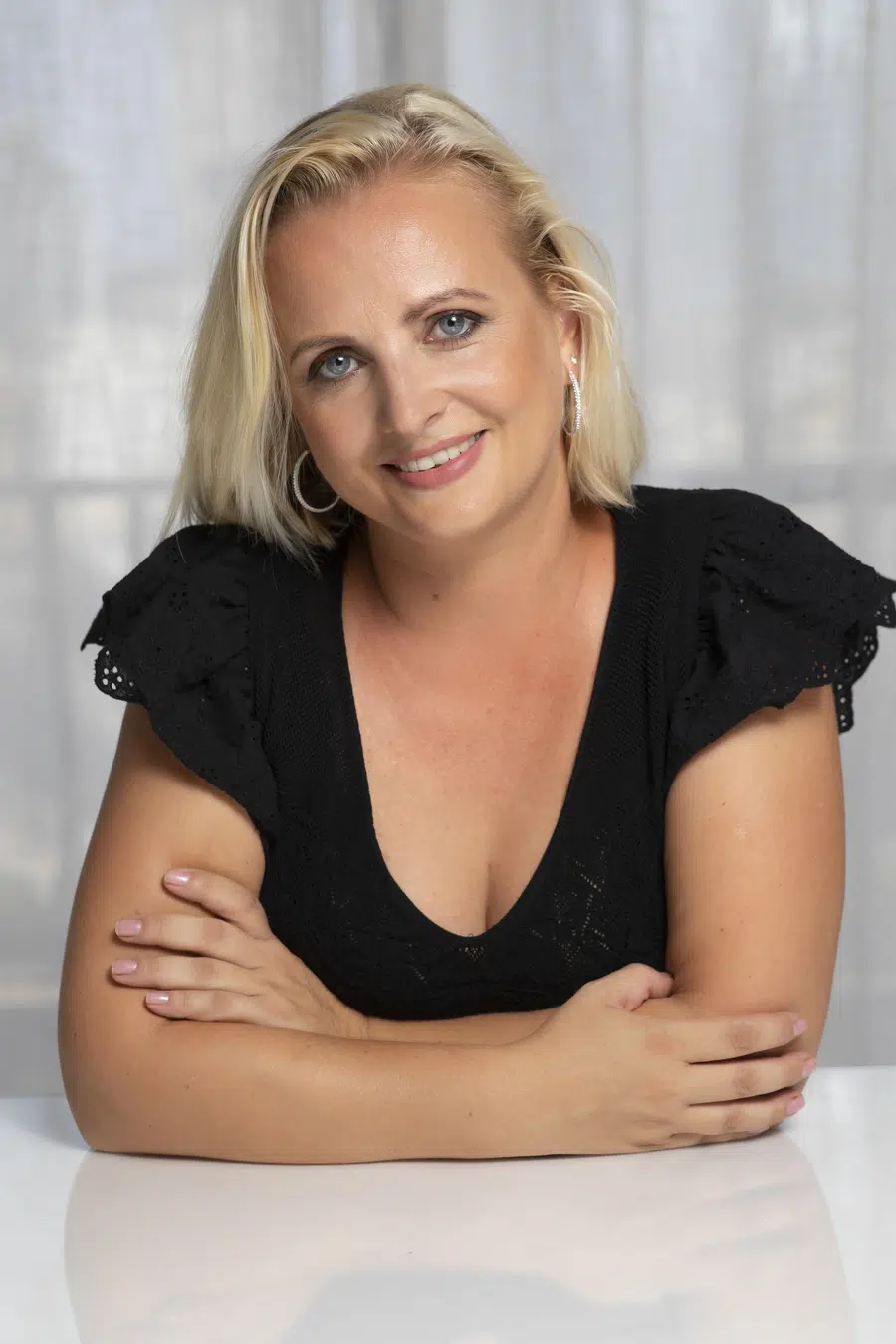 Krystyna is a blogger, coach and iDate speaker. She has been working in online romance and International dating industry since 2012 and is passionate about identifying the romance scam and giving dating tips and hacks. Join Krystyna for the dating service reviews and for finding ways to succeed with dating.
Krystyna focuses on International dating, which involves teaching men communication skills in a cross-cultural environment. She has been featured in many major publications including
DatingAdvice
,
Space Coast Daily
&
SWAGGER Magazine
.
Looking for more information? Feel free to get in touch to ask your questions or give feedback (see here:
Contact Krystyna
).