Are you interested in dating a polish woman? If so, you have come to the right place. It can be challenging enough to navigate through dating in your culture and language and, dating someone from another country, such as a polish woman, adds a layer of difficulty.
However, winning a date with a Polish beauty shouldn't be a problem, provided you use the best Polish dating site and know a little about Poland's dating culture. With many options, finding the best Polish dating service can be tricky, especially for newbies.
Read on to find out some basic guidelines towards a successful dating experience with a polish woman alongside a few top Polish dating sites.
The Best Polish Dating Sites to Find a Match
Online dating is the most convenient and cost-effective way to find the Polish partner of your dreams if you don't have any upcoming trips to Poland. Numerous Polish dating sites and apps allow you to meet and date as many Polish singles as you want. So, keep reading to discover the top Polish dating sites and apps you need to try in 2023.
PolskaDate.com is a new online dating site, quickly gaining popularity due to its high number of legitimate Polish singles. The site has also gained fame due to its numerous efforts to make online dating secure, thrilling and effective.
New users can complete the registration process in about two minutes and enjoy the wide range of PolskaDate's top-notch dating services. The site's popularity can also be attributed to the huge number of features that non-premium members can access. Using the free mode, you can access the real-time chat, check out as many profiles as you want and let potential matches know you are interested.
Costs
If you want to go premium, PolskaDate.com gives you Platinum power for unlimited messaging, gaining access to advanced search filters and getting notifications when your match reads your messages. The Platinum power costs are as follows:
Profile quality
The quality of profiles on this dating site is quite commendable. Besides the excellent photo galleries of numerous Polish singles, you can also access all the information you need about potential matches from their detailed profiles.
Usability
The dating site is yet to launch a dating app, but you can access the website platform on your mobile browser. The mobile platform is also user-friendly, loads quickly and navigating from one feature to the next is quite easy, even for new users.
Safety
For an overall positive and safe dating environment, PolskaDate.com requires you to confirm the email you used during registration. Besides, moderators manually approve your photos to ensure minimum occurrences of inappropriate, false or explicit content.
If you desire a serious relationship with a like-minded Polish love interest, then eDarling.com is an online dating site you can try. 
Features and Services
Signing up for an account on eDarling.com is free. You only need to select your gender, the gender you are interested in, enter your email and create a strong password.
In the next step, you need to take a mandatory personality test. The eDarling.com personality test involves answering about 200 queries that focus on your personality, life objectives, beliefs, what you are passionate about and other general questions.
After completing the test, you need to upload excellent photos to your profile and save the information. eDarling.com then uses your submitted information to find you numerous perfect matches.
Chatting with your potential dates on eDarling.com is easier because of the downloadable app available for Android and iPhone users. It is interesting to note that you can integrate the app with your Apple Watch to receive notifications. Both the app and desktop platforms have a user-friendly interface that you can navigate smoothly.
Cost
Your free membership only allows you to create your profile, upload photos, take the personality test, check other singles' profiles and get messages. You need a premium membership to reply to messages, send unlimited messages, verify your account and bypass all other limitations.
The cost of eDarling.com premium membership is as follows:
Profile quality
The profile quality at eDarling.com is excellent due to the lengthy personality test. Every user is encouraged to give honest information, enhancing the dating experience.
Usability
eDarling.com mostly targets an older audience, so its design has uncomplicated graphics that make it user-friendly. The interface is also simple, and the site loads almost instantly. There is a straightforward menu at the top of the home page with all the main dating features.
Safety
Edarling is a safe and secure dating platform because many users have premium accounts and are serious about finding partners. Besides, even if fake profiles exist, they can't send or reply to messages without a premium membership.
With its headquarters in Tver, Russia, Behappy2day.com has branded itself as an online dating, matchmaking and marriage services agency. It is also an international dating site that caters to singles, and you can use it to connect with Polish women.
Behappy2day.com has a downloadable app available for Android and iOS devices. You can get the app and chat with potential matches on the go from anywhere you want.
Features and Services
Joining the Behappy2day.com dating platform is quick and free. Other free services include checking peoples' profiles, utilizing the search feature and going through dating guidelines and testimonials.
Costs
You need to purchase credits to access premium services such as translations, live video calls, live chats, phone introductions, sending letters and flowers and gifts delivery. Behappy2day.com will charge you $0.38 to $0.75 per credit. You can also purchase the credits in bundles as shown below:
Profile quality
The profile quality on Behappy2day.com is impressive, as most of the profiles are highly detailed. You can easily find information on your potential match's hobbies, physical features, education, languages, career, personality qualities and likes. The comprehensive profiles will give you an idea of the people you like even before you message them.
Usability
The Behappy2day website has a modern and straightforward design that both new and old users will find user-friendly. Besides, the load time is quick, and navigation from one dating service or profile to another is smooth.
Safety
Behappy2day.com ensures the safety and security of users by issuing serious online anti-scam policies. If you encounter any fake profiles, you can reach out to customer care and make a report. If the reported person is found guilty, they will be banned immediately.
How Do We Review the Polish Dating Sites
If you are interested in dating singles from Poland, all the Polish dating sites recommended above are excellent choices. Our dating experts have carefully reviewed every site by checking their reputation and ratings, the dating services, the cost and the profile quality. 
We understand that you may encounter online scammers in online dating, but the sites we have recommended are quite secure. 
In the current wave of high mobile phone usage, we also focused on sites that could offer you an amazing mobile experience so that you can chat and date on the go.
What is dating like in Poland?
Dating in Poland is more similar to any other Western European country than not. However, Poles tend to display a slightly conservative-natured relationship compared to most of their European counterparts. Often, couples are discouraged from living together before marriage. That explains the fact that dating in Poland is usually serious and is likely to end in marriage.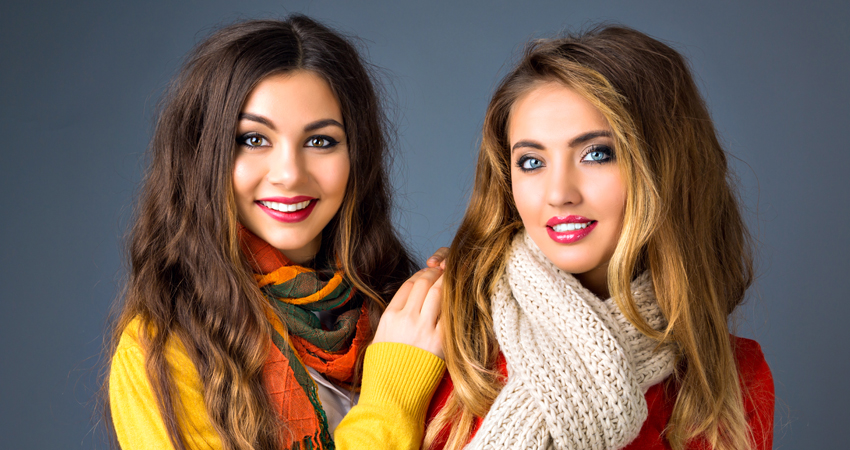 Also, Polish couples tend to get married at a younger age compared to any other European country. The primary reason for that is discouraging couples from living together before marriage. Therefore, if you want to date a polish woman or man, you should expect a conservative relationship.
It is better to pay for matchmaking services as it increases your chances of meeting serious individuals.
The most important things to consider when dating polish singles
Generally, dating can be tricky for everyone, especially if your date is from another country. However, with a bit of knowledge, dating your polish boyfriend or girlfriend should not be challenging. So, if you have set your heart to dating a polish single, you need to know these essential things.
Polish suitors love offering and receiving flowers. Therefore, you should think about getting your polish boyfriend or girlfriend flowers as often as you can. If you are offered a bouquet, you should thank him or her, whether you like them or not. Never pick yellow flowers for your Polish date, as they are often associated with insincerity and envy.
Another great piece of advice if you want to date a Polish woman is to take things slow. Patience is an essential virtue in Poland, and you would need it if you're going to create something serious with your Polish girlfriend. Things would be much easier for you if you take your time to learn her language or show the desire to understand it.
What to know about dating a Polish woman?
If you have decided to start dating a Polish woman, you need these few tips on how to get into a serious relationship with one. You need to know that a polish woman will always take dating and relationships seriously, regardless of age. Unlike most Western countries, Polish ladies are pleasant and are less likely to give you a harsh blowout when you approach them.
Gently kiss her hands and cheeks. Even though this may seem simple, the effect of the gesture can make a tremendous difference. Buy her flowers as often as you can. Polish women love flowers and receiving them on their birthday, on a date, or on any other occasion makes them feel special.
Respect her, the people around her and most importantly, her family. Polish people expect a real man to be respectful. Therefore, you should be sensitive about her likes and dislikes and extend respect to her family members. Finally, be careful about how you handle bills, especially during a date, as some polish ladies prefer a man to take care of the payments while others would love to contribute something.
How to find the best Polish dating service
Choosing a general dating site can be challenging; forget about finding a specific one, such as a polish dating service. The best polish dating service for you is the one that suits all your needs and requirements. Here is a guide to help you choose the best Polish dating service.
Your budget is the first aspect you should look at when choosing a Polish dating site. While some sites are completely free, others require a premium subscription for access to their exclusive features. When selecting a paid Polish dating service, ensure you pick the one within your budget.
If it is easier for other people to get a date, there is no reason why it should be challenging for you. Online dating is one of the easiest ways to find a date, whether you are looking for a relationship or a one-time hookup. However, you have to find the best dating site if you want to enjoy the best matchmaking services.
If you are looking for a Polish woman online, then the sites above are the best ones to use. You have an option to use a free account or pay for a premium subscription.
Last updated on February 20, 2023
Wanna find out how to meet an amazing foreign woman and have experience in International dating, but you have no idea how to start it. Keep calm, we are right here to help! ☝️ Ask Krystyna
Yuliya is a lover of travel and delicious food, as well as a fan of social media. She tests foreign dating websites, fights against online dating scam and writes useful articles about international dating (much of the information is based on her own experience!). She became very passionate about the foreign dating space and got a lot of expertise there.