Every partner aims to have some good dating standards that set the foundations of their relationship. If you are looking for a serious relationship, you need a partner who will spend quality time with you, respect, trust, support, or share the value.
You should feel safe with the person you are dating or a person you have mutual admiration with.
However, first thing first, it will be helpful for you to set the dating standards, this will be one step to get the partner you desire and will save you time and disappointments.
How do you set dating standards?
Did you know that there are usually four areas to look at when considering the person you wish to date?
Here is how you can set the dating standards:
If you want online dating, you will need to set a dating standard that will not limit your partner. You should ask yourself whether you are setting very high standards in a relationship or not.
Therefore, it is good to consider setting standards that will favor your partner as well. For example, you should not be too stuck with one's taste.
Consider the non-negotiables.
From my experience, you need to consider things that your partner must have, and you need to make sure that this takes top priority. This includes:
Consider the minor imperfections.
You should make an effort to know that in any relationship, no one is perfect. Therefore, when setting some of the dating standards, it is good to understand that there are some things that you can tolerate and make an effort to improve. It would be best if you looked out for things such as:
Consider the significant imperfections.
The major imperfections you need to be on the lookout for include the things that if they happen in your relationship, you should be able to stop them immediately, or you should not tolerate them.
From my experience, it is not good to keep imagining that your partner will change because not all sins are of the same magnitude.
Examples of significant imperfections include:
TOP7 Powerful Dating Standards that Actually Matter
You should be aware of her feelings, and you should not be afraid to talk about emotional topics
Since a relationship involves two people who come together to share a life, sometimes it is not easy, so personal emotional intelligence is vital. When personal emotional intelligence is involved in a relationship, the woman you are looking for should be able to identify and manage her own emotions.
Also, emotional intelligence is critical since the person can quickly resolve relationship arguments that lead to great satisfaction.
She should make time for you.
Therefore, if the person you are searching for is interested in other things and tends to be busy such that she fails to create time for you, then it means that she is not interested in you or does not simply care.
However, I can advise you to look for a woman who will create time for you no matter how busy she is. Thus, for a partner who does not make time for you, the best way is to quit because she is not the type you can build a strong relationship with.
Random facts that you won't believe are true
Many people make time for what they like or what they prioritize in their lives.
She accepts you the way you are
I recommend that you always be keen with the lady you are choosing because, if you notice that she constantly criticizes you or feels that you cannot speak something when she is around you, then it means that she does not like your personality.
However, I would like to inform you that the woman you are looking for should always make you feel like you are the funniest and the best person she has ever met.
She should inspire you to be a better person and encourage you to change for the better. Also, you should look out for the advice she provides since it will play an essential role in some of your life challenges, such as your work problems.
Did you know?
Did you know that how one handles emotion is the most important thing to consider in any relationship because for dating people, arguments and compromises are inevitable, and without the ability to speak out, then bitterness builds slowly?
She is not racist or sexist.
Considering whether the partner you are looking for is not racist or sexist is crucial for a dating standard because education on racial and gender equality is provided almost everywhere.
Therefore, if the person is still holding deep sentiments about racism or sexism, then it means that she is not ready to grow at her personal capacity.
Again, there are some particular comments that the lady can keep making about other people's races and sex which vividly explains that the person is close-minded.
This also shows that she lacks interest in other people's well-being; this means she lacks a sense of critical thoughts.
She respects you and also has respect for your opinions.
Respect wins in every relationship and makes you feel more secure; it creates a healthy relationship because if your partner respects you, you will give back the respect she deserves.
However, from my experience, I would say that it is not good to be with someone who makes fun of you, including making fun of what you wear or even being with someone who indicates that she does not value who you are.
When all this happens, it is good for you to respect yourself enough by speaking up to yourself and ending this kind of thing or even a particular relationship.
Therefore, if you need the best connection online, you should always consider a respectful relationship. When the relationship does not sail with respect, it will never be fulfilling.
She has the same life goals as you do.
Having the same life goals is another robust dating standard that matters because, in many relationships, dating people might have stayed together for months or even for many years. Still, they do not know what their partners genuinely want in life.
Therefore, when searching for a wife online, my advice is that you should be mentally checking your partner just to be sure that you are still on the same path and you share the same goals.
I feel that you should first discuss the life goals before you commit yourself to a long term relationship so that each of you understands what is of mutual interest between the two of you.
In case your partner has different life goals as yours, you should know what to do so that you can move together; for instance, you should harmonize your goals so that you can have a clear point of focus as partners.
She should be a person who listens to you.
It feels good when your partner listens to what you say, even if it does not make any sense to you or even when the statement may not hold strong meaning to your relationship. Therefore, the lady you are looking for should be ready to assist you and help validate your arguments, and should be emotionally supportive.
Therefore, looking for a woman online needs you to make sure that she will be genuinely interested in what you regularly speak, including stories from your workplace.
She should also listen to you when you mention some specific foods or fruits that you do not take; this means that she is not only interested in you, but she also cares a lot about you.
Listening also includes considering your needs; for instance, if you need some time alone, and you do not feel like talking at a particular time, she should respect your opinion and give you some space until you are okay and ready to speak.
Dating standards are essential in every relationship since they give you the red flags or green light on whether to continue with the same connection or change/end the relationship. The above top seven powerful dating standards that matter give a guide to help you have a fulfilling relationship.
Therefore, it is essential to always set some dating standards since they set the foundation for your relationship, and they help you attain what you desire, such as allowing you to avoid settling for just any woman.
My final thoughts are to urge all men looking for women online to have dating rules that will help them to identify their perfect match.
The dating rules provide the road to finding the perfect partner more efficiently, so it is best to have your own set of dating rules that favors your wants and needs.
Wanna find out how to meet an amazing foreign woman and have experience in International dating, but you have no idea how to start it. Keep calm, we are right here to help! ☝️ Ask Krystyna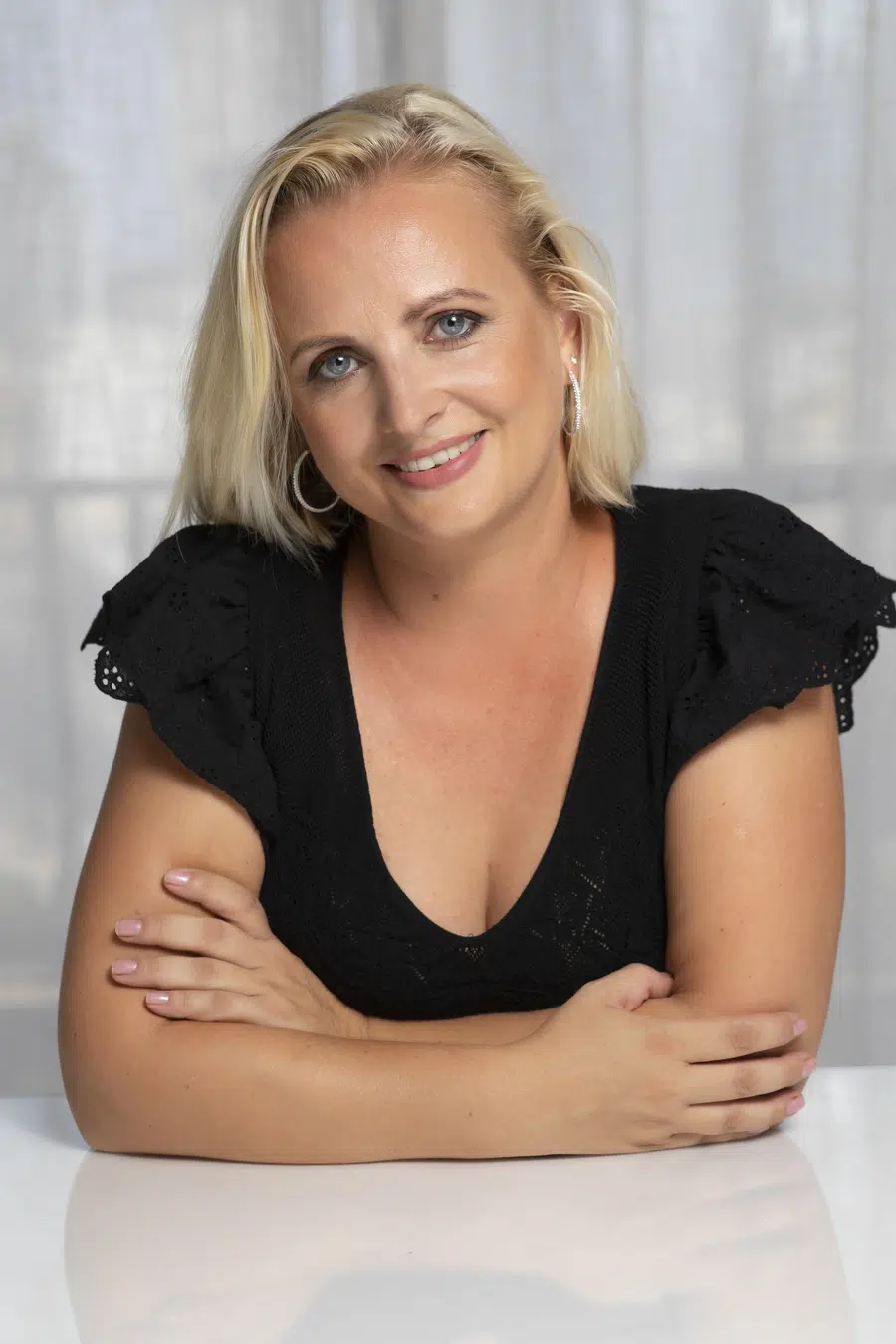 Krystyna is a blogger, coach and iDate speaker. She has been working in online romance and International dating industry since 2012 and is passionate about identifying the romance scam and giving dating tips and hacks. Join Krystyna for the dating service reviews and for finding ways to succeed with dating.
Krystyna focuses on International dating, which involves teaching men communication skills in a cross-cultural environment. She has been featured in many major publications including
DatingAdvice
,
Space Coast Daily
&
SWAGGER Magazine
.
Looking for more information? Feel free to get in touch to ask your questions or give feedback (see here:
Contact Krystyna
).