Dates tend to be nerve-racking, especially the first ones. More so, it can be difficult to get the conversation started if you're not so good at small talk.
Fortunately, this post will provide you with some of the interesting questions that can make you feel closer to one another after the date.
Luckily, you only have to choose one from this catalogue
1. Which place have you ever wanted to go to but have never been to?
It is always a great idea to know which place your partner has never been to but would like to visit. It will give you ideas when planning where to go for a date next.
2. What is the strangest place that you've been to?
Every person has been in a sketchy and weird place, and it is always an interesting story to tell. This conversation starter will get both you and your date surprised, excited, and probably, a bit embarrassed.
3. What great adventures have you been on recently?
If the first date was successful, why not organize a great adventure for your second date to maintain the momentum? When you ask this simple question, you will understand the types of activities that she enjoys.
4. Which country would you like to visit the most?
This conversation starter is an interesting one because travel-related conversations tend to make people attracted to each other. Also, you will have an idea of where you can take your date next time.
5. Which country would you not like to visit?
This is a fun question and you can ask him or her this question to see whether you share any dislike for a particular country.
6. What is your favourite colour?
If your date is a lady, this can be a great question to ask. There are several things to talk about colours. You can also ask them why they prefer a certain colour over others.
7. What do you care a lot about?
When you know what a person loves and cares about, you can ask them this question to find out how their perfect day would look like. Therefore, you can use this information to impress her.
8. What do you do during your free time?
This certainly sounds like a regular question but asking a person about their hobbies gives you a mental picture of the things that they like and you can also assess whether you share similar interests.
9. What is the most awkward thing that you did just because you were bored?
This is a type of conversation that makes people feel good about their date. It could be a funny answer so be ready for some laughter when you ask your date this question.
10. What do you fear the most?
It is interesting to know that people tend to feel closer to each other when they talk about what makes them uncomfortable.
11. If you had endless time and money, which hobbies would you be involved in?
It is believed that happiness cannot be bought with money, but I tend to disagree with that. For instance, I'm sure skydiving and scuba diving are great fun but they certainly don't come in cheap!
12. Are you working on any project at the moment?
It is important to know more about your date. And no way is better than asking them whether or not they're presently working on a project.
13. What are you obsessed with but are embarrassed to admit?
Every person has a guilty pleasure that they'd hate to admit, right? And certainly, your date has one as well. However, this question is supposed to be fun; so, don't get judgy!
14. Besides English, what other languages do you know?
This is an interesting topic to talk about and it helps you to learn more about your match.
15. Which book are you currently reading?
In case your date is a bookworm, he or she will find this question quite amusing. There isn't a reader that doesn't enjoy talking about books.
16. Who is your best author?
This is a subsequent question from the first one. If he or she is into books, you can ask him or her this question to see if you like the same authors.
17. Which movie do you consider to be the best of all time?
Talking about movies is always a great idea. Therefore, this question is great for asking when you're preparing for any movie date. However, this is only possible if you emerge successfully from the first date.
18. Which TV shows did you like as a kid?
This question should retrieve memories of the shows that your date liked when he or she was still young. Interestingly, you may find that you share the same favourite TV shows.
19. Which movies do you like the most?
Whether legal, drama, or action movies, the type of movies that a person likes to watch will tell you a lot about that person.
20. Which musician would you never get bored with?
Music is an important aspect of life. With that said, asking this question will reveal more about your date.
21. Which movie or TV show do you keep re-watching?
This is a fun conversation topic to discuss and it also contributes plenty of ideas to put to your watch list. You can even choose to have a Netflix party.
22. Which sports team do you like the most?
This is a good question to ask, more so if your date is a man. However, some ladies are also interested in sports and can easily start a conversation based on this topic. Ask your date which sport they like and the reason why they like it.
23. Which television show are you into at the moment?
Once again, movies and TV shows are interesting topics because they lead to lengthy, fun conversations which can make your date exciting. You may find that you're watching the same show which can be a bonus!
24. Are you an introvert or an extrovert?
This is a question that reveals the personality of your date and if you're compatible or not. Their response will be crucial when you're planning where to take them out on a date.
25. How much time do you spend alone?
The way a person spends their free time can help to determine whether you're compatible. Some people prefer being indoors whereas others prefer to be outdoors in their free time.
26. How do you spend your weekends?
Asking your date how they spend their weekends can tell you a lot about the preferences of the person. Also, you can plan when to see her during those weekends.
27. What is your favourite food?
If your date is a foodie, then they're bound to enjoy this topic and she'll have plenty of answers for this one. Plus, she could be a great cook which could increase your interest in your date further.
28. Do you prefer small gatherings or large parties?
You could be planning to have your date accompany you to a family or friends' party. However, you need to first make sure that they'll be comfortable at those large gatherings or they prefer smaller parties instead.
29. What is your typical workday like? Was it affected by the pandemic?
This is a great conversation starter because people always have stories regarding their work lives. Unless they don't feel comfortable telling you. Therefore, do not be persistent. If they avoid the topic, just switch to a different one.
30. What do you like the most about your work?
People like talking about their work and this question can ignite a lengthy conversation that you will both enjoy. Ask your date what activities he or she does and what appeals the most to them about their work.
When you find a person that enjoys cooking, it makes them instantly attractive to you. Find out whether your date likes cooking or they prefer ordering food from restaurants.
32. Which accomplishment in your life are you the proudest of?
He has to be proud of himself first for him to ever be proud of you.
5. Relationships, upbringing, and family
33. How many are you in your family?
This question is usually asked when you want to learn more about your date. Here, you can ask them whether they're the first or last born and how many family members are in their family.
34. Where did you grow up?
Talking about a person's upbringing is a great way of maintaining a conversation with your date.
35. When growing up, how was your relationship with your parents?
Learning more about the life of your date can provide you with valuable information about them. Therefore, ask him about his or her siblings and parents as well as the environment that they grew in.
36. How close are you to your parents now?
Unless they feel uncomfortable talking about it, this question can be a great conversation topic.
37. What do you usually look for in a relationship?
When you're searching for a romantic relationship, you want to know whether the other person is searching for the same thing. That is why it is important to ask about their opinion on romantic relationships.
38. When were you last in a relationship?
In this era, you shouldn't assume that your date is single. It is important to know the time that they were last in a relationship to avoid frustrations and disappointments in the future.
39. When is your birthday?
This is a casual question to ask but it is also a great way of sparking up a conversation and letting your date know that you're interested in knowing more about them.
40. What nickname did you have when you were a kid?
At some point in time, we had nicknames that were funny or interesting. When you ask your date this question, it will bring back old memories that they'd like to talk about.
41. What is your favourite memory as a child?
People enjoy talking about their childhood memories. This can be a great way of connecting with your partner on an emotional level.
42. What do you think is the important component of a romantic relationship?
The reply that you will receive from this question will help you to know whether you're compatible or not.
Regardless of how spunky or spontaneous you can be, you will find instances where you tend to be nervous when on a date. Fortunately, these questions will help to keep your conversation going and even make it livelier. On the other hand, you should provide elaborate answers to the questions that your date asks.
Wanna find out how to meet an amazing foreign woman and have experience in International dating, but you have no idea how to start it. Keep calm, we are right here to help! ☝️ Ask Krystyna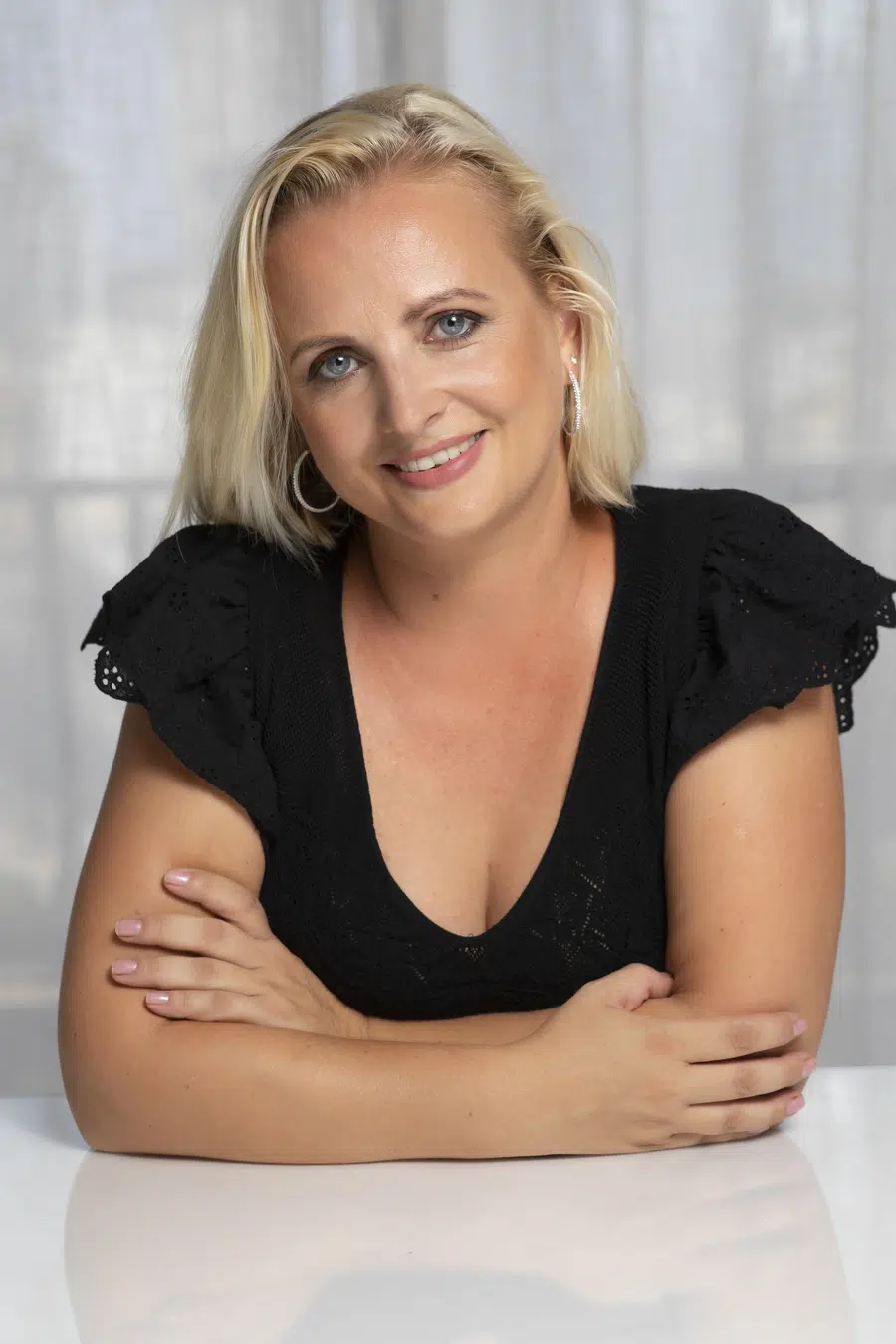 Krystyna is a blogger, coach and iDate speaker. She has been working in online romance and International dating industry since 2012 and is passionate about identifying the romance scam and giving dating tips and hacks. Join Krystyna for the dating service reviews and for finding ways to succeed with dating.
Krystyna focuses on International dating, which involves teaching men communication skills in a cross-cultural environment. She has been featured in many major publications including
DatingAdvice
,
Space Coast Daily
&
SWAGGER Magazine
.
Looking for more information? Feel free to get in touch to ask your questions or give feedback (see here:
Contact Krystyna
).