There's being single by choice, and then there's wanting another single to share your life with without any luck. 
Perhaps you fall in the latter category, and there are several reasons why you are struggling to find a single lady you want to date. 
When my single clients contact me and explain their problem, it usually accompanies a line of "but there are no single women left" or "online dating doesn't work." 
False, and yet false again. 
There are plenty of single ladies out there, and online dating does work. 
But before you try to find your true love, it's essential to understand why you are struggling, because it is only then that you can steer toward the right course of action.   
Reasons Why You Can Trust Krystyna
Possible Reasons Why You Aren't Finding a Single Woman for Dating
Here are some possible reasons why you cannot find a single woman for dating and relationship:
1. Because You Think You Should Be Dating
Various studies, such as the American Life survey by the American Enterprise Institute found that more and more Americans are choosing to be single by choice. 
Did you know that it's more than okay to be single and happy and like it? You don't need a romantic partner to fill your time or entertain you because you feel lonely and like something is lacking in your life. 
So one reason you may not be finding someone to date is because you are self-sabotaging since you don't actually want to be with someone in a romantic way.    
The fix:
Become self-aware and reflect on why you want or don't want a girlfriend. Own your reasons and accept them. If you really are looking for a partner, manifest it, and it'll happen. But if you prefer to be single, know that you are enough and you can be happy and live a full life.
2. Because Your Online Dating Profile Sucks
This may be a hard truth to face, but if your online dating profile is incomplete, shows near naked photos of you, contains bad jokes, and is full of shallowness, then there's no chance that you'll attract your dream lady. 
A dating profile is like a recipe: If it's well-written and accurate, you can make the world's most delicious cake, but if it's full of errors and just badly written, you get extra soggy and gross mac n cheese. 
What do you want to be? The delicious and perfect cake, or the yucky mac n cheese? 
The fix:
Spend time creating your online dating profile. You need to fill in all the fields, be honest about who you truly are, think internationally so your dream lady isn't put off by colloquialisms and jokes she wont get or might find offensive, and choose photos that appeal to the woman's gaze (hint: it's not you in all your semi-naked glory).
3. Because You Have Limiting Self and Romance Beliefs
Having limiting beliefs about yourself and romance will only set you up for failure. You receive what you put out, so if you believe that you won't find love or that every relationship is doomed to fail, you'll create the perfect set of circumstances for exactly that to happen. 
But if you believe you are worthy of love, that you'll find your true love, and that you'll be happy in a healthy long-term relationship (and put in the work), that's what you attract.   
The fix:
It's time to overcome any limiting beliefs you have so you can live the life you are worthy of. Learn more about limiting romance beliefs and how to change for the better by reading my guide on how to create a better self-fulfilling love prophecy.
4. Because You Going After the Wrong Ladies
Having expectations that are too high or too low will only set you up for failure. 
Chances of you scoring a model is slim (and if you say that your friend is dating a model online, I'll say she's probably a scammer or a bot – in either case, not real). 
The fix:
Finding the right lady for you on online dating sites starts with a great online dating profile, making your intentions clear, and being aware of what qualities you are looking for in your true love.
Only when you know what you truly want can you find it. 
5. Because You Are Way Too Insecure
Being insecure and thinking you aren't good enough will get you nowhere. Plus, it's also likely the reason why you can't find single ladies to date. Either you believe these ladies are worthy of better than the likes of you, or you do try to chat up some women, only to find that you're being ghosted. 
Not sure why? Well, no one likes an Insecure Ian. 
I'm not saying you should be over-confident and come across as arrogant, coz that'll scare the ladies away too. You need to start believing in yourself and be confident. 
The fix: Confront your feelings, cultivate a growth mindset, prepare yourself for setbacks but learn from these opportunities, do activities you are good at to boost your self-confidence (and if you don't know what you are good at, try new things), and work on your self-limiting beliefs and negative self-talk.
6. Because You Aren't Actually Trying
It's so easy to say you can't do something, like find a single lady, but are you actually and genuinely trying? 
What have you done to look for a date?
Have you signed up to a good online dating platform? Did you take the time to create your profile? Did you start chatting with an interesting lady and actually put thought and effort into your messages and replies? 
Have you tried to connect with a single woman on a romance tour, your local park, or at a club you've joined? 
No? Then you can't say you've tried or that you're struggling to find a partner.  
The fix: Broaden your horizons and start actively looking for someone to date. Make sure your expectations are realistics. And try these 10 proven places to find a date. 
International Dating Advice & Tips
7. Because You Don't Have Any Winning Relationship Skills
So maybe you are trying to find a romantic partner and doing everything you can to "land the one." A possible reason you are struggling to find a date is that you don't have any good relationship skills. 
I get it; it's hard to put yourself out there and connect with someone, whether this will be your first relationship or you've had your heart broken before.  
The fix: The best advice I can give you is to learn personal and relationship skills, such as communicating clearly, actively listening, and being supportive, to help you find the lady of your dreams.   
8. Because You Sign Up to Terrible Online Dating Sites
When you sign up to disreputable online dating platforms, you are essentially already a victim of a romance scam. Either it's happened and you don't know, or it'll happen soon. 
While people can scam you by asking for money or extorting (or blackmailing) you, an online dating company can also be the romance scammer when you keep on paying and thinking you are chatting up single ladies. 
But instead, the "ladies" are employed by the company to keep enticing you to spend your dollars or you are chatting to bots. The chances of you finding love here is less than zero (if that's possible).  
Our Top Tip: BeHappy2Day Is a Good Place to Find the Woman of Your Dreams
A reputable online dating site where you are very likely to meet the lady of your dreams is BeHappy2Day.com. 
The dating site was created in 2004, so it's been around for almost two decades. It's an international online dating service for those looking for serious and long-term relationships.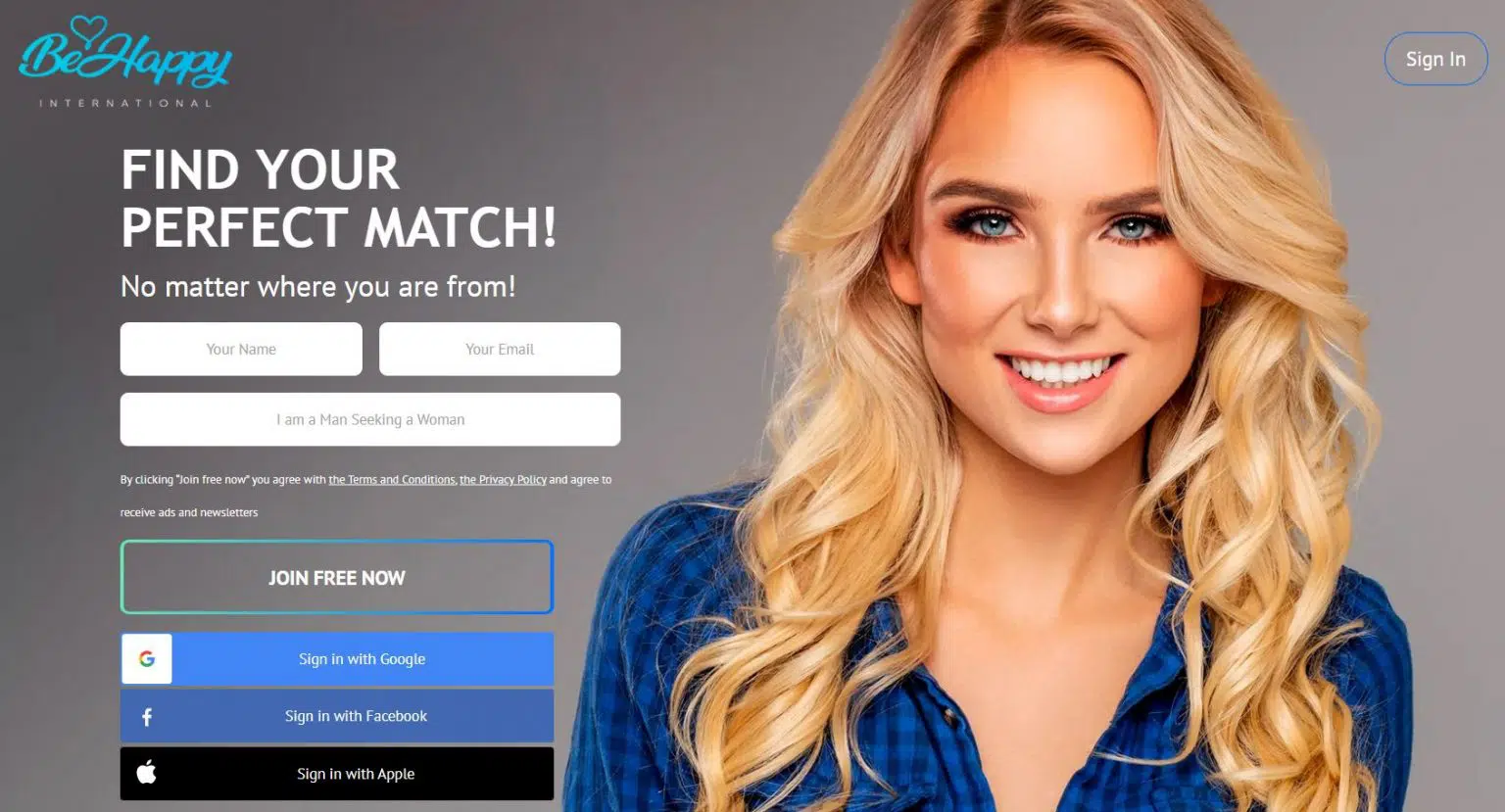 Women can use BeHappy2Day for free. Men need to buy credits to pay for the services they need to use. 
You can buy bundles of credits to make life easy for you. For example, 20 credits cost US$0.15 per credit, 320 credits cost US$0.53 per credit, and 1,000 credits cost US$0.38 per credit. 
You need credits to chat, send gifts, watch videos and photos, for the phone introduction, and more. Sending and receiving a letter costs 10 credits each, live chatting is 1 credit per minute, and sending a virtual gift costs 15 credits. 
What We Like About BeHappy2Day 
 Good luck, and remember, you CAN find your dream woman!
Wanna find out how to meet an amazing foreign woman and have experience in International dating, but you have no idea how to start it. Keep calm, we are right here to help! ☝️ Ask Krystyna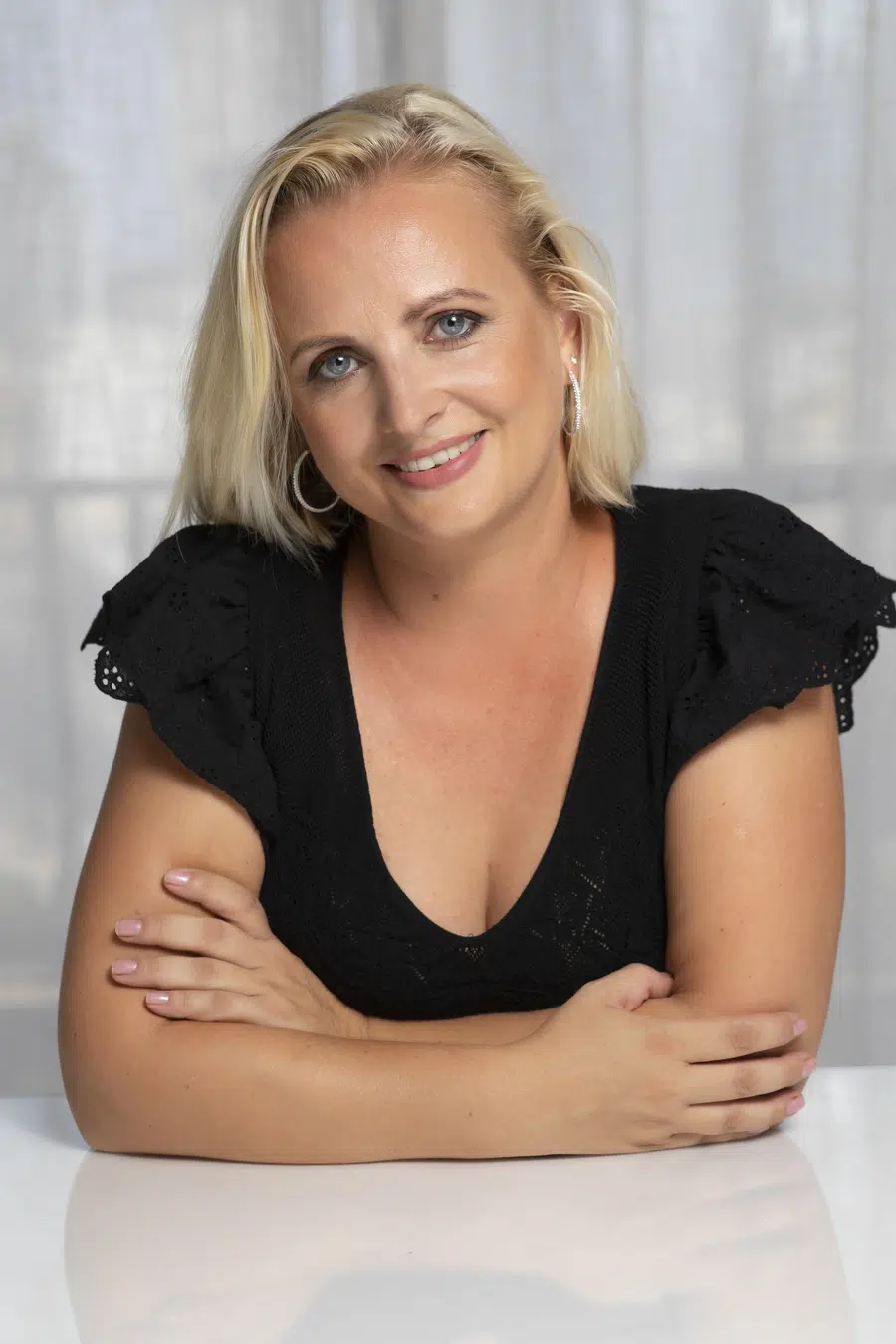 Krystyna is a blogger, coach and iDate speaker. She has been working in online romance and International dating industry since 2012 and is passionate about identifying the romance scam and giving dating tips and hacks. Join Krystyna for the dating service reviews and for finding ways to succeed with dating.
Krystyna focuses on International dating, which involves teaching men communication skills in a cross-cultural environment. She has been featured in many major publications including
DatingAdvice
,
Space Coast Daily
&
SWAGGER Magazine
.
Looking for more information? Feel free to get in touch to ask your questions or give feedback (see here:
Contact Krystyna
).